13 Top-Selling Products Still Made in America
Author: Rich Duprey | July 03, 2019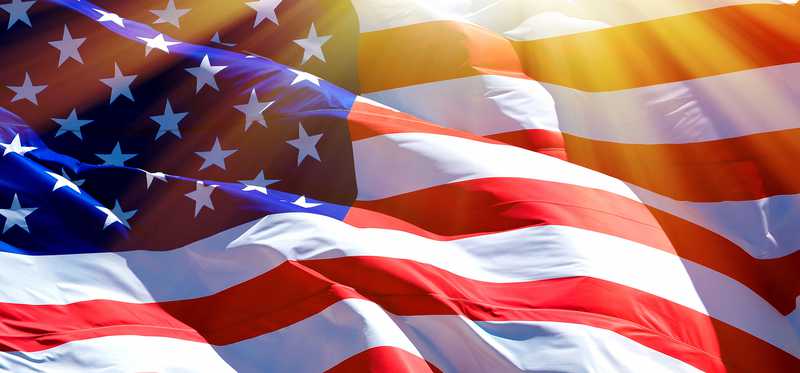 For the red, white, and blue
Born and bred in the U.S.A. is a quality many Americans still look for when buying goods today. Home grown and made by our neighbors, the good news is American-made products are all around us, and you don't have to keep it to basics like apple pie either.
Here are a baker's dozen products that remain as tried and true as the red, white, and blue.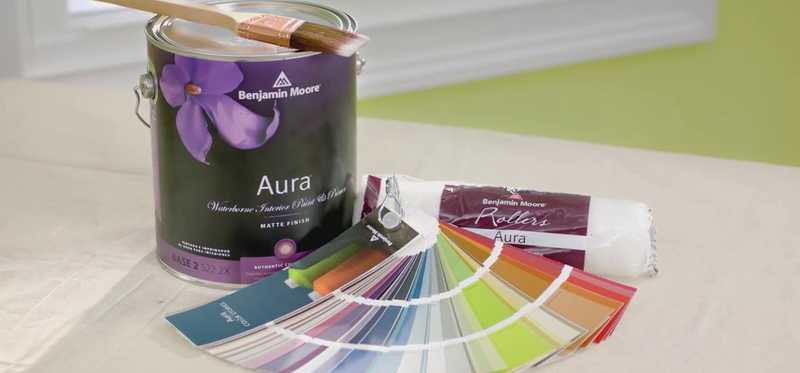 1. Benjamin Moore paint
Founded in 1883 in Brooklyn, New York, Benjamin Moore is one of the largest paint makers in North America today, sold through a network of over 5,000 independent retailers. Owned by Warren Buffett's Berkshire Hathaway (NYSE: BRK-A)(NYSE: BRK-B), the paint specialist generates almost $1 billion in annual sales, which means it's actually one of the conglomerate's smaller businesses.
ALSO READ: Don't Waste Your Money on Penny Stocks; These 3 Are Better Buys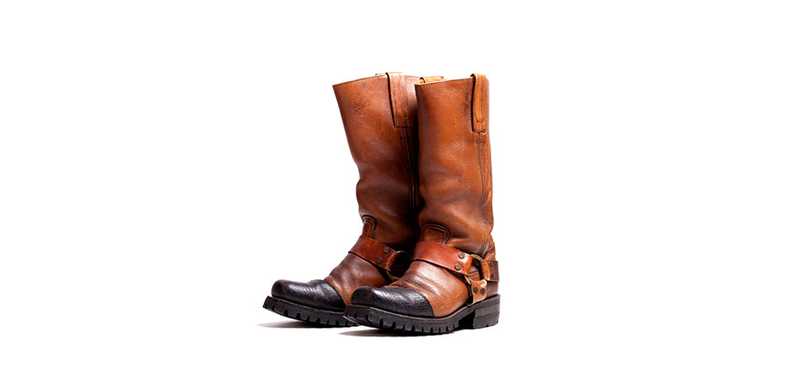 2. Frye boots
Frye is another American manufacturer that can trace its history back well over 100 years to 1863 when John Frye founded the company that bears his name in Marlboro, Massachusetts. His name quickly became synonymous with quality boots, but today Frye sells boots, shoes, and sneakers that are still made here in the U.S.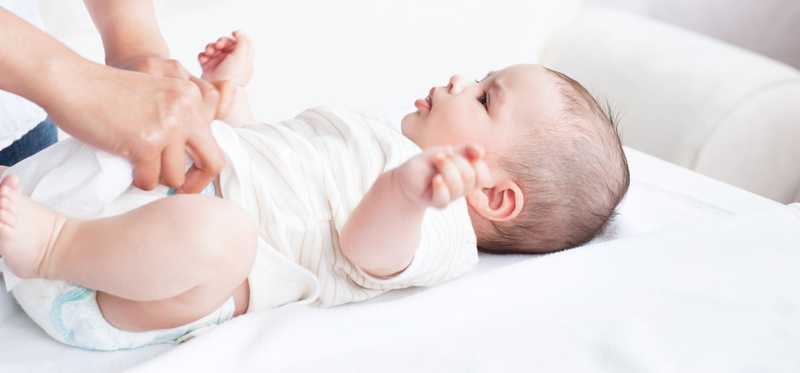 3. Huggies diapers
Personal care and baby care company Kimberly-Clark (NYSE: KMB) is itself an American-made icon, founded in Wisconsin in 1872, and its Huggies brand diapers are manufactured here in the U.S. at plants in Beech Island, South Carolina, Ogden, Utah, and Paris, Texas. Kimberly-Clark entered the disposable diaper market in 1968 with its Kimbies brand, and replaced them with Huggies in 1978. They've gone on to be one of the top-selling disposable diapers on the market.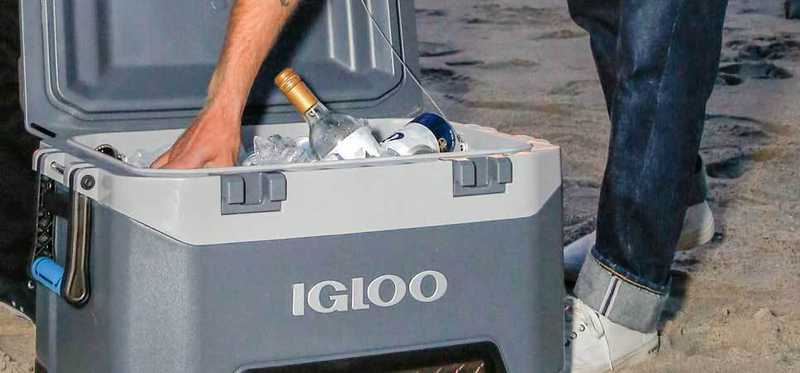 4. Igloo coolers
There's a good chance that at the millions of barbecues held during the Fourth of July holiday, people will be reaching into an ice-filled Igloo cooler for a refreshing soda or beer. Igloo was founded in 1947 and today the world's No. 1 cooler maker produces over 500 different products at its 1.8 million square foot facility in Katy, Texas.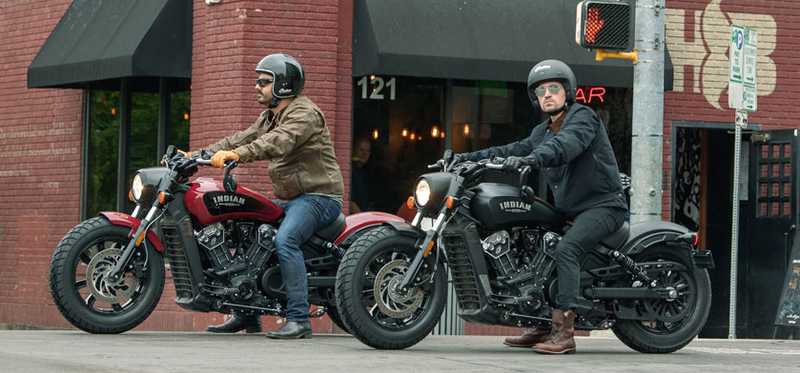 5. Indian motorcycles
Indian Motorcycle has a storied history that is even older than its arguably more well-known rival Harley-Davidson (NYSE: HOG), as it was founded in 1901 and it created the V-twin engine that has become the hallmark of big motorcycles today. But its financial history has been spotty, and it was bought out of bankruptcy in 2011 by powersports vehicle manufacturer Polaris Industries (NYSE: PII), which makes Indian motorcycles at one of several U.S. facilities. Where the motorcycle market is shrinking, Indian motorcycles are still seeing growth.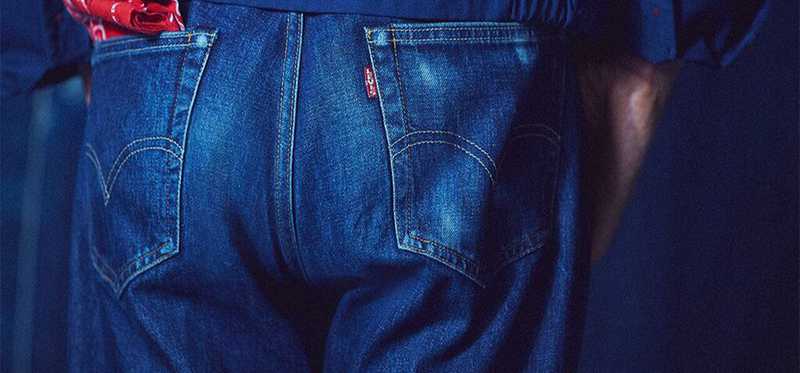 6. Levi 501 jeans
Levi Strauss invented blue jeans as we know them in 1873, though the company itself was founded some 20 years prior. While denim fabric had existed prior to the creation of blue jeans, it was the process of riveting the seams of the fabric that made them highly durable for working men that caused their popularity to soar. Although most other styles are made in other countries, the classic 501 jean is still made in the U.S. with the iconic red Levi's tag still added to the right rear pocket as it first was in 1936.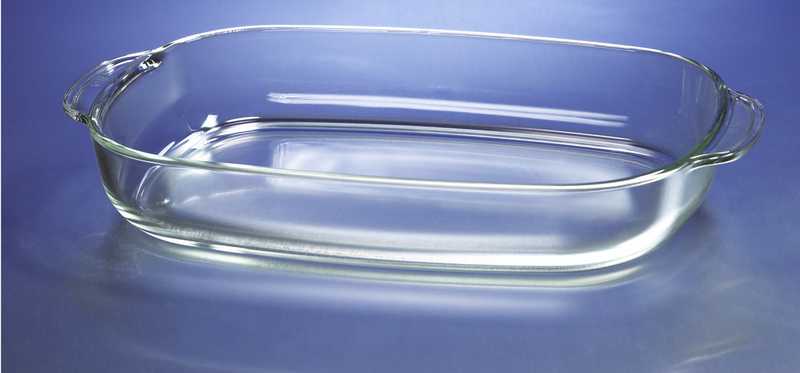 7. Pyrex glassware
Like so many inventions, Pyrex was actually created for a different purpose: railroad lantern globes. First made by Corning (NYSE: GLW) in 1909, the wife of one of its scientists used the glass to bake a cake and it was found baking times were reduced, heating was uniform, the glass was easy to clean, and the progress of the cake could be watched through the clear glass. Corning created a whole new consumer division in 1915 to sell Pyrex cookware and an industry was born.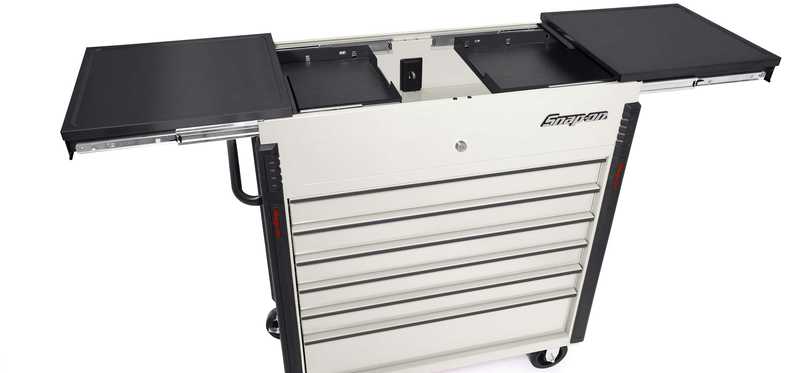 8. Snap-on tools
Like many companies that have expanded to become multinational companies, a number of Snap-on (NYSE: SNA) tools are made in other countries. However, the company that was founded in 1920 on the unique idea of interchangeable sockets and handles still makes its wrenches, screwdrivers, and rolling storage boxes in the U.S. at one of its 10 manufacturing facilities. President Trump visited Snap-on's Kenosha, Milwaukee headquarters in April 2017 to highlight an American-made manufacturing company.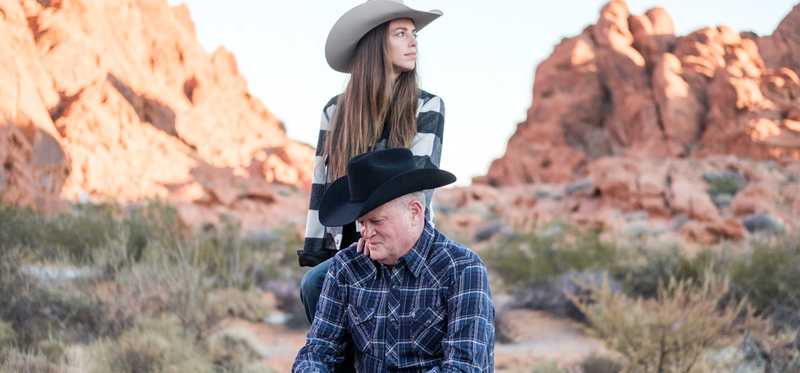 9. Stetson hats
The cowboy is an iconic symbol of Americana and his hat is arguably his most immediately recognizable accessory. And for that we can thank John B. Stetson, who in 1865 created what would become known all around the world as the "cowboy hat." Today the word Stetson is synonymous the spirit of the American West.
ALSO READ: Here's What Americans Are Spending for the 4th of July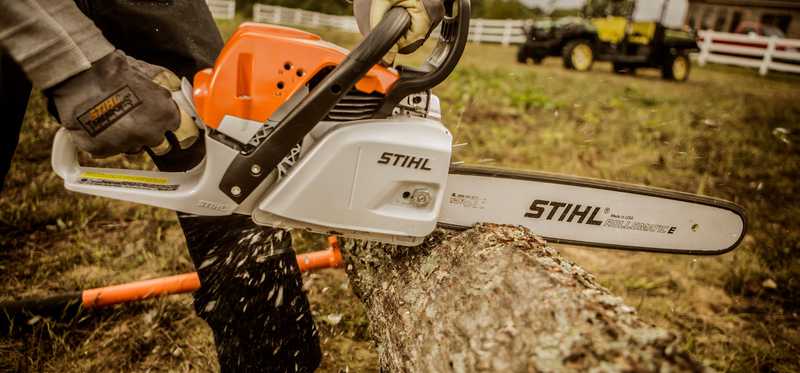 10. Stihl tools
Stihl makes millions of gas-powered tools every year and the majority of them are made in the U.S. at its Virginia Beach, Virginia facility. Pronounced "steel," the company is actually headquartered in Germany where it was founded, and has become the world's best-selling chainsaw, manufacturer, but its American-made outdoor power equipment is also the No.1 selling brand in the U.S.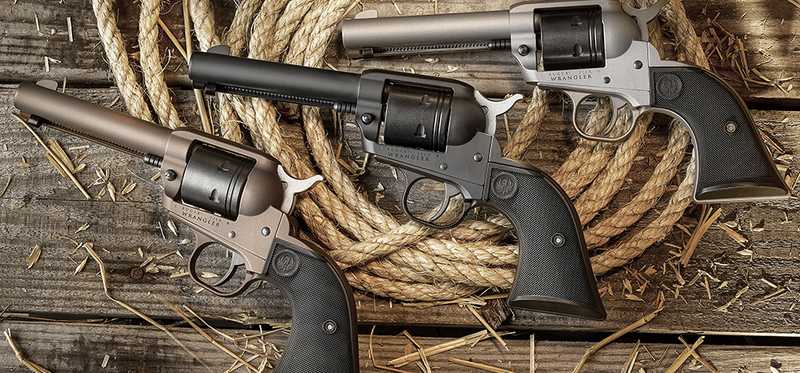 11. Sturm, Ruger firearms
Sturm, Ruger (NYSE: RGR) might not be as old as its rival Smith & Wesson, which was founded in 1852, but it has used the time since 1949 to create the biggest gun manufacturer in the U.S. Although Smith & Wesson makes more handguns, Ruger makes more rifles and its 10/22 .22LR semi-automatic rifle, first introduced in 1964, is the most popular rimfire rifle on the market. It is also the biggest rifle maker in the country, even more than Remington Arms, which is America's oldest gunmaker.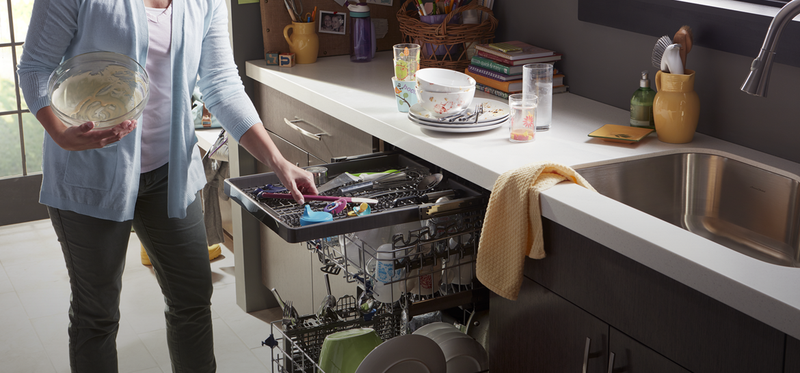 12. Whirlpool
Similar to Snap-on, appliance maker Whirlpool (NYSE: WHR) is a global company with manufacturing facilities located worldwide, but it also has nine U.S. plants which produce products like KitchenAid, Maytag, Amana, Jenn-Air, and of course its own Whirlpool branded appliances. Even in the face of a trade war, it is able to post higher sales despite rising costs as consumers still flock to its products.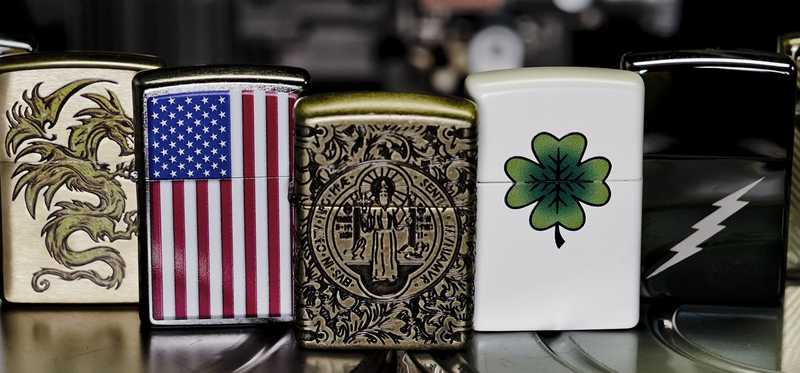 13. Zippo
Even if you don't smoke, you likely know that Zippo is the premiere cigarette lighter in the world and its flip-top design makes it an instantly recognizable icon. Created by George Blaisdell in the 1930s, its unique design solved the problem of lighting a cigarette in the wind, but also being sturdy enough to avoid damage, unlike similar designs made of lesser quality. It has since acquired the Ronson lighter company and its Ronson brand of fuel, and expanded into outdoor equipment as well.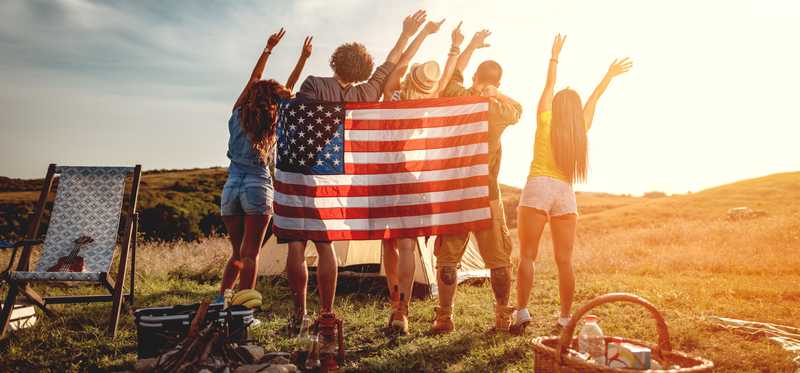 Stars and bars forever
The flag that represents us all, regardless of where we came from or what we believe, gets frayed occasionally as passions run high. But it still flies tall over a unique experiment in human history and there remain remarkable companies who are proud to make products here in the U.S.A. from the sweat off the brow of American workers. This Fourth of July, give them a salute too as we remember the freedoms that have allowed us to come so far.

Rich Duprey has no position in any of the stocks mentioned. The Motley Fool owns shares of and recommends Berkshire Hathaway (B shares) and Polaris Industries. The Motley Fool is short shares of Kimberly-Clark. The Motley Fool recommends Corning. The Motley Fool has a disclosure policy.