Published in: Banks | May 7, 2020
5 Big Goals Millennials Are Saving For
Younger workers seem to have their eyes on a few key targets. 
It's easy to peg millennials as non-savers, but Bank of America's 2020 Better Money Habits report states otherwise. Specifically, it found that 73% of millennials (aged 24-41) are saving some amount of money, and that 59% of millennials with savings have $15,000 or more. 
Here's an even more impressive stat: A good 24% of millennials who are saving money have $100,000 or more. And here are the goals that younger workers with savings are working towards.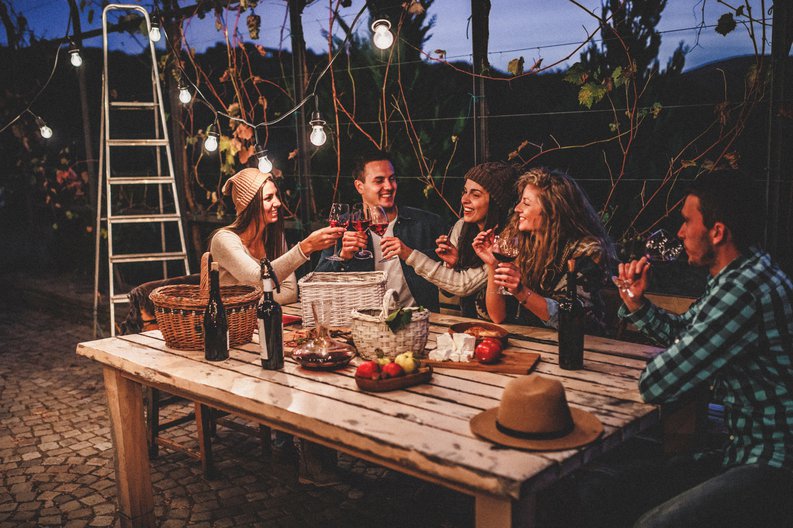 1. Retirement
Among millennials with savings, 75% are socking away money for the future. And doing so is smart, because the longer that money is able to stay invested for added growth, the more millennials' IRA or 401(k) balances will be able to climb. 
If you've yet to start saving for retirement, you should know that generally speaking, it's wise to set aside at least 15% of each paycheck for the future. You can do so by opening an IRA at most banks or financial institutions, or by enrolling in a 401(k) plan at work if your employer offers one. 
2. Emergencies
A good 51% of millennials with savings are earmarking some of that money for an emergency fund. And that's a smart idea, since unplanned expenses can pop up when we least expect them to.
If you don't have enough money in a savings account to pay for three to six months of essential bills, start cutting back on spending immediately and make building that emergency fund your first priority. Once you a solid have emergency savings, you can move on to focus on other goals.  
3. Travel
Travel isn't as essential as retirement or emergency cash reserves, yet 42% of millennials with savings are saving up funds to get away. There's nothing wrong with spending money on travel if that's a big goal of yours, but make sure that before you pay for a major trip, you have a solid emergency fund and you're on track for retirement. 
4. Buying a home
Of millennials who have savings, 32% are aiming to buy a home -- either a first home or a different home. And while it's possible to get a mortgage with little money down, a better bet is to save enough for a 20% down payment on a home, as doing so helps buyers avoid private mortgage insurance -- a penalty of sorts that makes homeownership more expensive.
If you're eager to buy a home, aim to come up with that 20% down. But first, make sure you're set on emergency savings. Having that safety net is even more crucial when you're seeking to take on the responsibility of owning property.
5. Funding an education
Millennials, generally speaking, aren't strangers to the high cost of higher education, so it stands to reason that many want to spare their own kids that financial burden. As such, 27% of millennials with savings are putting money toward a child's education.
If you have kids, it could pay to open a 529 plan to save for their college. You'll get a tax break on investment growth in one of these plans, and withdrawals are tax-free as well, as long as they're used for qualified education expenses. 
Clearly, millennials understand the importance of saving money, and the goals they're saving for are both relatable and commendable. Travel is, perhaps, the one exception, though the fact that younger workers are saving to take trips rather than planning to charge those trips to their credit cards is respectable in its own right. 
If you're not in the habit of saving money, mapping out some key goals could be the push you need to do better. Think about your financial circumstances and the things that are important to you, and then figure out how much money it'll take to achieve your personal objectives. With the right mindset, you may find that saving money is more doable than you'd think -- especially with 73% of your peers saving in some capacity.
These savings accounts are FDIC insured and can earn you 20x your bank
Many people are missing out on guaranteed returns as their money languishes in a big bank savings account earning next to no interest. Our picks of the best online savings accounts can earn you more than 20x the national average savings account rate. Click here to uncover the best-in-class picks that landed a spot on our shortlist of the best savings accounts for 2020.
Two top online savings account picks