How to Freeze Your Credit: A Step-by-Step Guide
Many or all of the products here are from our partners that pay us a commission. It's how we make money. But our editorial integrity ensures our experts' opinions aren't influenced by compensation. Terms may apply to offers listed on this page.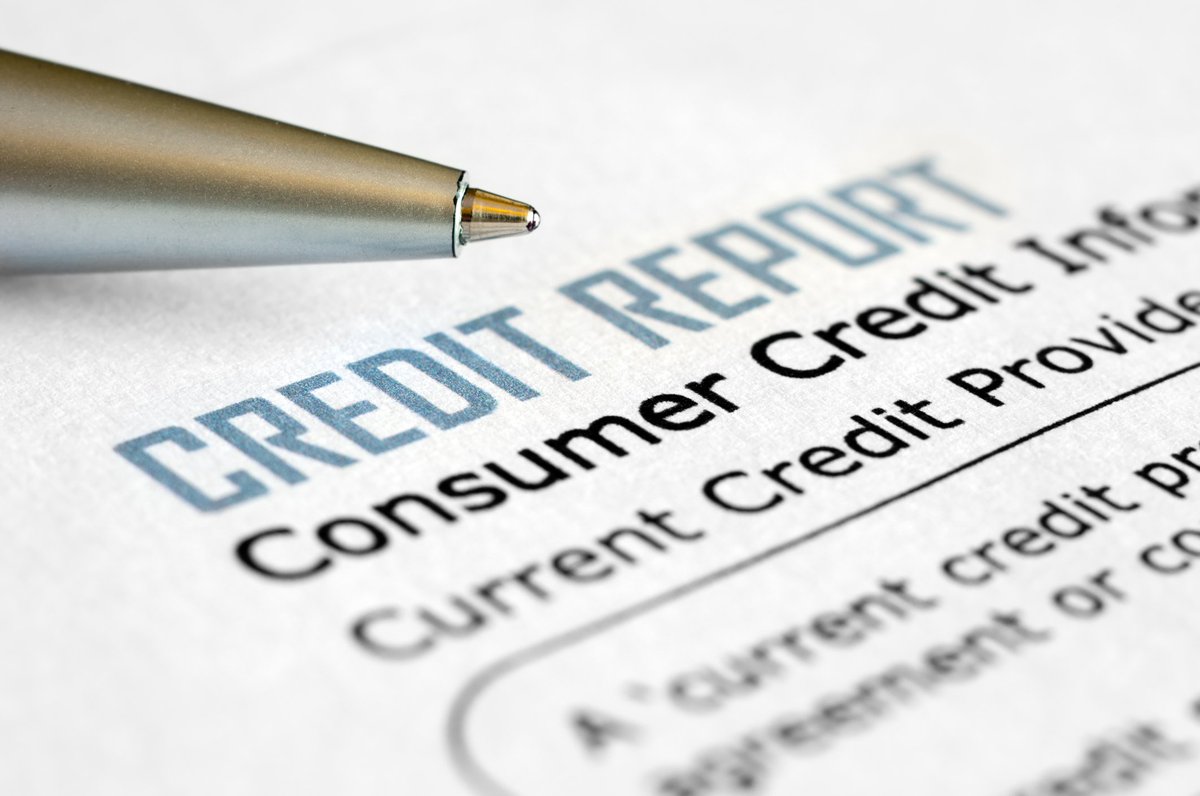 A credit freeze is the most effective way to stop fraudulent accounts from being opened in your name, so here's what you need to know about it.Image source: Getty Images.
With the infamous Equifax data breach in 2017 and the more recent Starwood incident fresh in consumers' minds, security of personal data is a big concern of many Americans. Fortunately, there are some proactive steps you can take in order to keep your identity and personal information safe, even if you've been a victim of a data breach or other incident that has compromised your sensitive information.
One of the more drastic actions you can take is freezing your credit. Here's a rundown of what a credit freeze is, when it makes sense to put a freeze on your credit, and tons of other things you should know before deciding whether a credit freeze is right for you.
What is a credit freeze?
A credit freeze is an action that you can take that will essentially block access to your credit report.
When you apply for credit, a lender will generally check your credit score and/or look at the information on your credit report from one or more of the three major credit bureaus -- Equifax, Experian, and TransUnion.
If there's a freeze on your credit, a lender will be unable to pull your credit report, nor will they be able to see a credit score based on the information in your report. Since this is a core requirement of lending, a credit freeze will generally stop any credit applications in your name dead in their tracks.
The idea here is that if someone other than you attempts to apply for credit in your name, a credit freeze should prevent them from opening an account.
Why might you want to freeze your credit?
There are a few situations where it could make sense to freeze your credit. If one or more of these things apply, a credit freeze could be a smart move:
You know or have good reason to believe your information was compromised in a data breach.
You think someone else has stolen your personal information. For example, if someone steals your driver's license and Social Security card.
Your identity has already been stolen and someone has already opened fraudulent credit accounts in your name.
You aren't planning to apply for credit anytime soon.
You want to make sure your identity is as safe as possible.
When it might not be the best idea to freeze your credit
The biggest downside to freezing your credit is that it makes it a pain to apply for any type of credit in your name, even when you're doing it legitimately.
In addition to applying for credit accounts, access to your credit report may be needed when you're trying to rent an apartment, set up utilities, apply for insurance, and more. Placing and removing credit freezes is free now, but it's still rather inconvenient to have to unfreeze your credit report with multiple credit bureaus every time you need to use your credit. Plus, it can take several days (credit bureaus have three business days) to unfreeze your credit, so this can create a problem if you need to use your credit quickly -- for example, if your dream apartment becomes available and you want to scoop it up before someone else does.
How much does it cost?
Here's the good news: Thanks to recent financial industry legislation, freezing your credit is free. Until recently a credit freeze typically came with a modest ($5-$10) fee per bureau. Now consumers can protect themselves at no cost.
How to freeze your credit in three steps
Freezing your credit is actually rather easy. Here's what you need to do:
First, decide if a credit freeze is right for you. A credit freeze makes it rather inconvenient to apply for credit in your own name, so be sure you really need to take this step, or if a lesser action (such as a fraud alert, which I'll discuss later) would be the best way to go.
Next, you'll need to freeze your credit with each of the three major credit bureaus individually. I mentioned already that credit freezes are now free, but you still need to do the legwork of contacting each of the three credit bureaus. To make it easier, here's the contact information for all three:
Equifax -- 1-800-349-9960, or you can freeze your credit online here
Experian -- 1-888-397-3742 or online here
TransUnion -- 1-888-909-8872 or online here
Finally, be sure to write down your PIN to unfreeze your credit, and keep it in a safe place.
Unfreezing your credit
When it comes to removing or lifting a credit freeze, you have two options -- permanently removing it, or removing it temporarily.
If you choose to apply for new credit but aren't sure that your identifying information is safe, a temporary lift of a credit freeze could be a smart idea. The credit bureaus have slightly different ways of doing this. For example, Experian allows you to request a one-time-use PIN to give a creditor that will allow them to access your credit file. On the other hand, TransUnion allows you to remove your credit freeze to allow lenders to access your file, but you can choose to automatically restart the freeze on a specified date or whenever you choose.
What a credit freeze doesn't do
While a credit freeze is a highly effective way to prevent new credit accounts from being opened in your name, it's important to realize that it isn't an all-in-one credit protection solution.
Specifically, it does nothing to prevent criminals from fraudulently using your existing credit accounts. If a thief happens to steal a credit card out of your wallet, for example, a credit freeze does nothing to prevent them from walking into a store and making a purchase with it. The same can be said in a data breach when credit card numbers are among the compromised information -- a credit freeze does nothing to prevent a thief from using your card information online, or from selling it to other criminals.
The bottom line is that it's still important to take measures to protect your existing credit account information, such as:
Credit freeze vs. fraud alert: Do you really need a credit freeze?
As I've mentioned, freezing your credit is a rather drastic move. Depending on your situation, placing a fraud alert on your credit might be sufficient.
A fraud alert makes it more difficult (but not impossible) for thieves to open credit accounts in your name. Essentially, a fraud alert will be visible to any lenders who run your credit as part of a credit application. When a fraud alert is detected, a lender will typically take extra steps to verify that it's actually you who is opening the account. A common method is by calling you at a phone number you provided when you initially set up the fraud alert.
Unlike a credit freeze, which is in effect until you remove it, an initial fraud alert lasts for one year, although it can be renewed or cancelled whenever you want. And you don't have to let all three credit bureaus know you want a fraud alert -- simply contact any one of the three, and they'll inform the other two.
A fraud alert is a less extreme alternative to a credit freeze, and could be a smart move if you simply want to take a proactive step to protect yourself, or if you think your identity might have been compromised, but you don't want the additional hassle that comes with a credit freeze.
These savings accounts are FDIC insured and could earn you up to 12x your bank
Many people are missing out on guaranteed returns as their money languishes in a big bank savings account earning next to no interest. Our picks of the best online savings accounts can earn you more than 12x the national average savings account rate. Click here to uncover the best-in-class picks that landed a spot on our shortlist of the best savings accounts for 2022.
Two top online savings account picks
We're firm believers in the Golden Rule, which is why editorial opinions are ours alone and have not been previously reviewed, approved, or endorsed by included advertisers. The Ascent does not cover all offers on the market. Editorial content from The Ascent is separate from The Motley Fool editorial content and is created by a different analyst team.