Why "Find Something New" Is Bad Advice
Many or all of the products here are from our partners that pay us a commission. It's how we make money. But our editorial integrity ensures our experts' opinions aren't influenced by compensation. Terms may apply to offers listed on this page.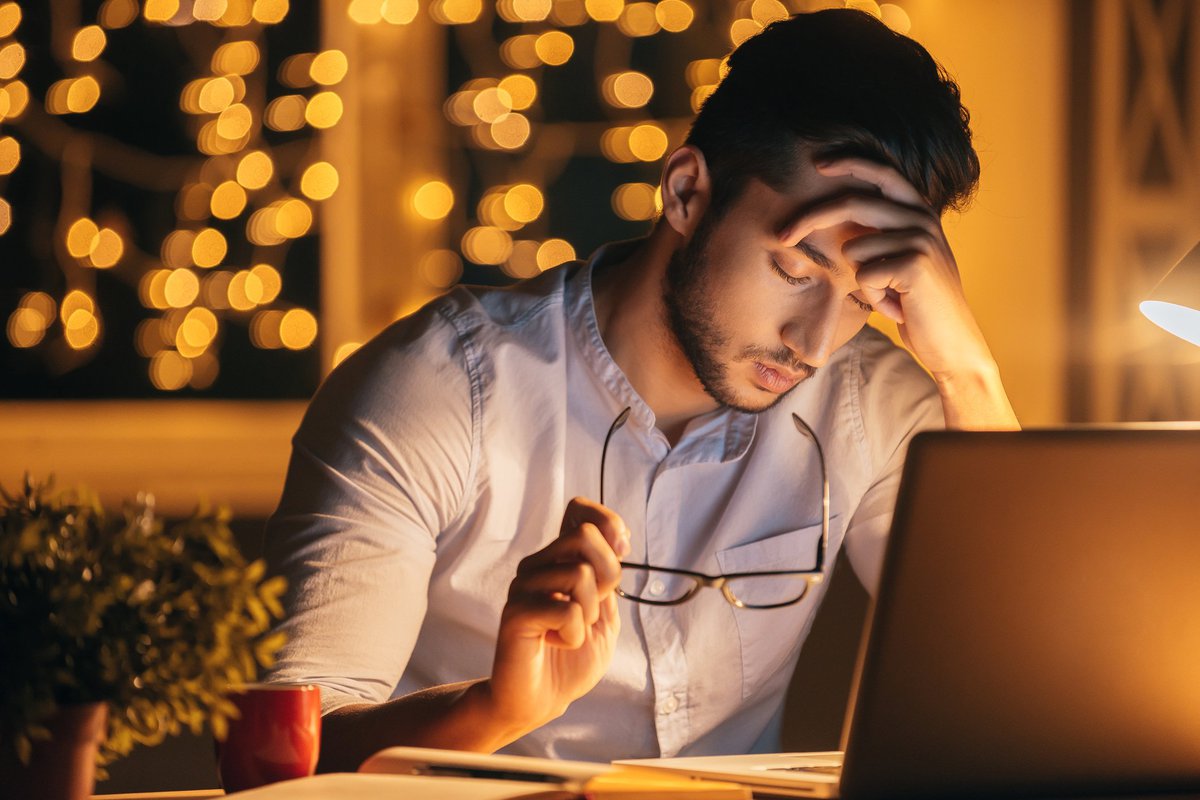 We haven't seen an economic strategy this tone-deaf since Marie Antoinette said, "Let them eat cake."
With the worldwide pandemic causing the biggest unemployment spike in the history of our country, it's clear that equally enormous help is needed. According to Ivanka Trump, the answer is simple: Find Something New. That's the title of a new campaign she launched in July. It's backed by AdCouncil and a group of industry leaders, including Apple's Tim Cook.
"This initiative is about challenging the idea the traditional 2 and 4 yr college is the only option to acquire the skills needed to secure a job," tweeted Ivanka Trump. But she still promotes a two-year degree as a potential solution on the site.
If anyone knows how to find something new, it's me and my family. I've transitioned from wildlife biology to freelance writing entirely on my own. My husband started in the Army, then spent a decade in construction. He recently switched over to software engineering. I know from personal experience that "Find Something New" is just about the worst advice possible right now.
It's a long-term solution, not a short-term emergency fix
In normal times, if your current employment situation isn't working out, it's a good idea to consider a new career. But these aren't normal times.
The additional federal weekly $600 unemployment payments are set to expire by the end of July. Many people are worried about how they're going to make rent in August. In reality, what they'll be doing until they retire is secondary.
It also takes a lot of time and money to plan for a new career. It took years of saving money and self-study for my husband to prepare for coding bootcamp. And honestly, it took a ton of privilege too. Even with the veteran discount, it cost $12,105, and coding bootcamps aren't eligible for federal financial aid.
It's ableist
Not everyone has the ability to train for a new career.
The people hit hardest by COVID-related unemployment are already vulnerable to begin with. They work in lower-wage jobs, have less education, come from poorer families, and are members of minority groups. Single mothers, younger members of intergenerational families (with at-risk older folks), and people who work part time are also more likely to have lost their jobs. People from these demographic groups are also far more likely to have permanent disabilities.
These people are the least able of any to find something new. Assuming that they're able to do so is -- well -- ableist.
It's coming from a position of unparalleled privilege
For most unemployed people, finding something new is already daunting. There might be babysitters to find, interview clothes to buy, coaching sessions to attend, and bus schedules to decode. That's before you even consider paying for and completing job training (usually, college). You need more than a nest egg in your savings account to find something new.
Given the person doling out this "find something new" advice is Ivanka Trump, it may feel downright insulting to unemployed folks. She can afford nannies, bootcamps, interview wardrobes, resume coaching, and all the college in the world.
In fact, it smacks of Marie Antoinette's famous "Let them eat cake" line, which showed the common French people once and for all how out of touch the monarchy really was.
It's shifting the blame from the administration to unemployed Americans
If the administration really wanted to help the everyday American, there are a lot of things it could do.
It could focusing on making college as affordable as it was for our parents. It could start investing funds in low-income schools, or adopting universal healthcare. Those solutions would go a long way toward resolving systemic inequalities. Even now, in the midst of a pandemic, it could come up with a real, subsidized jobs-retraining program.
As it stands, all the Find Something New campaign really offers is a website full of puffery. It links to information about jobs most unemployed people don't have the means to acquire -- at least not before rent is due. It perpetuates the administration's idea that if you fail, it's your fault, not ours.
A lot of job programs rely on in-person training
The Find Something New website promotes several "high-demand jobs":
Electricians
Registered nurses
Wind turbine technicians
Radiologic/MRI technicians
Elevator installers and repairers
Aerospace engineering and operations technicians
These jobs are overwhelmingly labor-intensive positions. Ableism, cost, and time are all barriers. Additionally, they require in-person training -- sometimes years' worth. That's not happening right now. Many in-person programs have been halted due to the pandemic. After all, you can't learn how to place an IV in a patient's arm over Zoom.
Bottom line
There's a correct place and time for all financial advice. It's a good idea to find a new career if your current one isn't working out. It's a good idea to save money in an emergency fund. It's generally a good idea to pay down your debt. Sadly, these approaches aren't universally attainable or universally applicable. To pretend that they are is false.
It's not unlike the idea of finding a new loan (read: refinancing) if your current one isn't working out. This is generally a good strategy, assuming people have the income, credit score, and debt profile to qualify for a better loan.
But if you're not able to make your loan payment today and rent is also due tomorrow, it's a bit too late for that approach. It's time for something more drastic. And a bigger solution is exactly what the nation deserves right now.
These savings accounts are FDIC insured and could earn you up to 19x your bank
Many people are missing out on guaranteed returns as their money languishes in a big bank savings account earning next to no interest. Our picks of the best online savings accounts can earn you more than 19x the national average savings account rate. Click here to uncover the best-in-class picks that landed a spot on our shortlist of the best savings accounts for 2022.
Two top online savings account picks
We're firm believers in the Golden Rule, which is why editorial opinions are ours alone and have not been previously reviewed, approved, or endorsed by included advertisers. The Ascent does not cover all offers on the market. Editorial content from The Ascent is separate from The Motley Fool editorial content and is created by a different analyst team.
The Motley Fool owns shares of and recommends Apple. The Motley Fool recommends the following options: long March 2023 $120 calls on Apple and short March 2023 $130 calls on Apple. The Motley Fool has a
disclosure policy
.