Saving Money Through Conscious Living
by Dana George | Updated July 21, 2021 - First published on Feb. 22, 2020
Many or all of the products here are from our partners that pay us a commission. It's how we make money. But our editorial integrity ensures our experts' opinions aren't influenced by compensation. Terms may apply to offers listed on this page.
Conscious living can benefit every part of your life -- even your finances.
I am a born worrier. I can't recall a time when I didn't fret about what terrible things might happen. A few years ago, I decided to change my worrisome ways. I worked with a therapist. I read everything I could get my hands on. I picked up some useful tips from former worriers, and the one that helped most is called "conscious living."
In a nutshell, conscious living means being aware of what's going on around you at this precise moment. It's not thinking about what may go wrong later in the day or dwelling on something that happened years ago. It's living in the moment, making decisions based on facts rather than feelings, and making decisions that are in your best interest.
Living consciously has benefited me in some unexpected ways. I've stopped mindlessly snacking when I'm bored, but I am also far less inclined to make impulsive financial decisions, which has dramatically changed how I save. I've also focused on the right kinds of investments. 
If you struggle with putting enough money away for your future, here are some ways you can put conscious living to work for you.
Value the moments
Time is our most valuable commodity, because we have a finite amount of it. In the final hours of our lives, we don't wish we'd bought more stuff.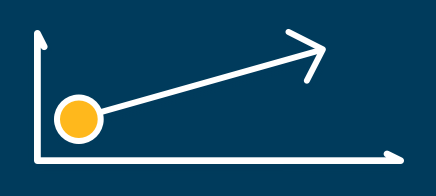 The Ascent's picks for the best online stock brokers
Find the best stock broker for you among these top picks. Whether you're looking for a special sign-up offer, outstanding customer support, $0 commissions, intuitive mobile apps, or more, you'll find a stock broker to fit your trading needs.
See the picks
Even if you have 75 years left to live, each moment of your life matters. Accepting this will help you focus on what's important. Let's look at three major aspects of your life that can benefit from conscious living: Spending habits, plans for the future, and career.
Spending habits
You know that expression, "you can't unring that bell"? It's true. Once I figured out how much money I was wasting on things I didn't need, and how much of that stuff would end up in a landfill, I stopped looking at shopping the same way. I'm not saying the thrill is gone, but conscious living has trained me to differentiate needs from wants. Instead of talking myself into how cute a piece of art would look in the guest bath or picking through Christmas decor just because it was 75% off, I only purchase the things I need. 
I wish I had made a habit of jotting down my savings when conscious living began to inform my shopping habits. It would be fun to see how much more money I have in my account each month. If you love to shop, slow down. Pick up the items that appeal to you. Touch them. Study them. Then imagine what life would look like and feel like if you didn't purchase them. Are they necessary? How would you feel if you had that money to save instead? 
Plans for the future
I spent last weekend reviewing our savings and investment plans. Nearly every time I gauge how well we're doing, I think of my father, who saved and invested every spare penny. He lived in the moment by making sure his monthly budget was on target, but also took time to imagine what he wanted the future to look like. That mental image helped him with every financial decision. For example, he consciously took excellent care of his vehicles because he knew he wanted to keep them as long as possible. Rather than buy a new car, he would open a new CD or IRA. He based his decisions on facts rather than feelings or fleeting desires, and he was able to amass enough money to retire comfortably. 
Career
Slow down long enough to ask yourself whether you really care about your job. Do you feel you're adding something meaningful to the world? Are you truly using your talents?
Why is it important to love your job? It turns out that people who adore their jobs tend to earn more money. When author Thomas Corley sought to figure out what sets poor people apart from the rich, one of the things he found was that 86% of wealthy folks enjoy what they do for a living. He found that people who liked their jobs accumulated an average of $3.4 million over 32 years, which is no small thing. But people who loved their jobs? They accumulated far more, and faster: $7.4 million in an average of only 12 years.  
If you're tempted to believe they were simply lucky, it's important to note that before they became wealthy, 65% of the the rich people studied had a side hustle that provided an additional stream of income and/or a spouse who also worked to carry the financial load. 
Buying your first stocks: Do it the smart way
Once you've chosen one of our top-rated brokers, you need to make sure you're buying the right stocks. We think there's no better place to start than with Stock Advisor, the flagship stock-picking service of our company, The Motley Fool. You'll get two new stock picks every month, plus 10 starter stocks and best buys now. Over the past 17 years, Stock Advisor's average stock pick has seen a 375% return — more than 3x that of the S&P 500! (as of 5/3/2022). Learn more and get started today with a special new member discount.
Start investing
As you strive to live consciously, ask yourself if you're doing something you love. If not, start your own business, go back to school, or ask your employer how you can move into a job that better fits your skill set. In short, make a change to move yourself into a job that you look forward to every morning.
The best part of conscious living? Learning to appreciate each day for what it is. It's being grateful for what we have, not waiting till the stars align to be happy. It's being smart with our resources because we deserve to live financially sound lives.
We're firm believers in the Golden Rule, which is why editorial opinions are ours alone and have not been previously reviewed, approved, or endorsed by included advertisers. The Ascent does not cover all offers on the market. Editorial content from The Ascent is separate from The Motley Fool editorial content and is created by a different analyst team.