33% of Millennials Have Faced Credit Card Fraud. Here's How to Avoid It
Credit card fraud can be a nightmare, but there are steps you can take to prevent it.
One-third of millennials have already been victims of credit card fraud, according to a new study of American credit card preferences and habits by The Ascent. This means one in three millennials has had a fraudulent account opened in their name or had their credit card stolen and used to make purchases.
I've been a victim of credit card fraud myself and can tell you that it's a nightmare to deal with. Fortunately, you can take proactive steps to avoid becoming a victim.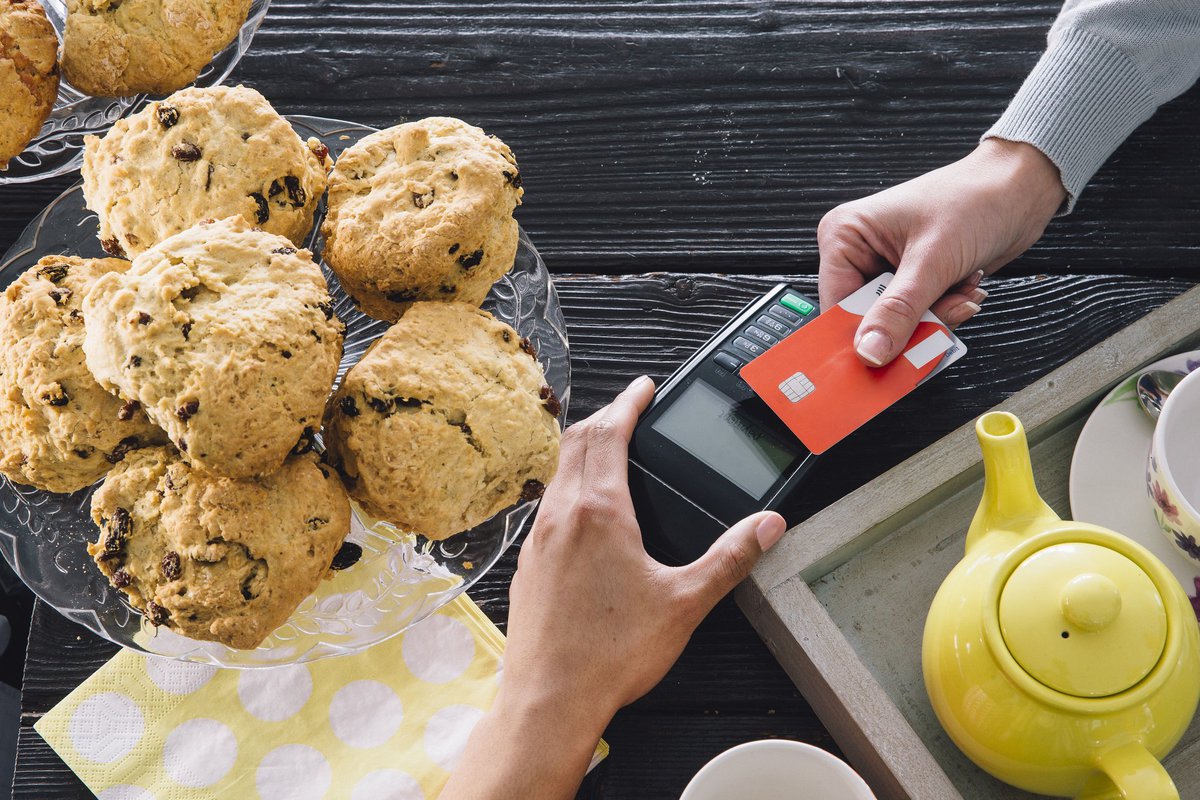 Safeguard your information (and credit cards)
Your first line of defense is to keep your personal information safe. Only share identifying information like your Social Security number, credit card numbers, driver's license, and address when it's absolutely necessary.
Shred any mail or other documents that may contain sensitive information before you throw them in the trash. Don't leave documents containing this information laying around.
Furthermore, be sure to keep your credit cards in a safe place at all times. If you have more than a few cards, it may not be practical to keep them in your wallet, but you should at least keep them in a secure location. And only use your cards online at websites you trust.
Use chip cards or contactless payment methods
You've probably read about massive data breaches at retailers like Target and Home Depot that compromised customers' credit card information. Thankfully, most retailers have ways for you to pay without swiping your card.
Without getting too deep into the mechanics of how chip cards work, inserting your card's chip instead of swiping makes it nearly impossible for a thief to steal your information. The same is true of various contactless payment options that have emerged.
Avoid paying with your credit cards at any retailer that isn't set up to accept chip card payments.
Monitor your credit
If you don't already have a credit monitoring service, either as part of your credit card's perks or otherwise, I recommend signing up for one. I use myFICO. It isn't free, but I get prompt alerts anytime something changes on my credit report.
The service makes me 100% confident that if a fraudulent account was opened in my name, I'd know about it very quickly. Plus, the service gives me all of my credit scores as well as a copy of my credit report every so often.
In addition, you're entitled to a free copy of your credit report from each of the three major credit bureaus once per year. The official way to request them online is through www.annualcreditreport.com. This is a great way to check for suspicious information as well.
Fraud alerts and credit freezes can help stop identity theft
Finally, a proactive step that you can take to protect yourself from credit card fraud is to place a fraud alert. To do this, contact any credit bureau to request a fraud alert; that credit bureau will alert the other two.
Here's how this works: When a lender receives a credit application in your name, they'll see the fraud alert when checking your credit. This tells the lender to take additional steps to verify that it's really you on the credit application -- for example, by calling you at a number you gave when setting up the fraud alert.
A credit freeze is a step beyond this. Whereas a fraud alert makes it difficult to open an account in your name, a credit freeze makes it impossible. In a nutshell, when you apply for credit, a lender needs to check your credit report. A freeze doesn't let them do this, making it impossible to approve your application.
You can lift the credit freeze later when you want to open another card or take out a loan.
What to do if you become a victim
Even if you follow these suggestions to the letter, it's impossible to guarantee that you won't become a victim of credit card fraud. So it's important to know how to do damage control if it happens to you.
The first step to take if you discover that your credit card has been stolen or a fraudulent account has been opened in your name is to prevent the problem from getting any worse. Call the card issuer and ask them to cancel your card and/or close your account immediately. If there are fraudulent charges on your existing credit card(s), point these out. Also, place a freeze on your credit right away until you can get control of the situation.
Next, create an identity theft report. You can do this online at www.identitytheft.gov or over the phone with the Federal Trade Commission (FTC). This gives you certain consumer rights and serves as proof that your identity was stolen. It's also a smart idea to file a police report.
Finally, you'll need to deal with the credit reporting agencies to get any negative information off your credit report.
Credit card fraud can be a nightmare, but by taking steps to prevent it and knowing how to handle being a victim, you can set yourself up to minimize or even eliminate any damage.
Our credit card expert uses the card we reveal below, and it could earn you $1,148 (seriously)
As long as you pay them off each month, credit cards are a no-brainer for savvy Americans. They protect against fraud far better than debit cards, help raise your credit score, and can put hundreds (or thousands!) of dollars in rewards back in your pocket each year.
But with so many cards out there, you need to choose wisely. This top-rated card offers the ability to pay 0% interest on purchases until late 2021, has some of the most generous cash back rewards we've ever seen (up to 5%!), and somehow still sports a $0 annual fee.
That's why our expert – who has reviewed hundreds of cards – signed up for this one personally. Click here to get free access to our expert's top pick.
We're firm believers in the Golden Rule, which is why editorial opinions are ours alone and have not been previously reviewed, approved, or endorsed by included advertisers. The Ascent does not cover all offers on the market. Editorial content from The Ascent is separate from The Motley Fool editorial content and is created by a different analyst team.