The 7 Most Pivotal Moments in Credit Card History
These are the moments that made credit cards what they are today. 
Credit cards have become such a normal part of our lives that it's easy to forget how new they are. They've only existed for a few generations, and even the credit cards that were around a quarter-century ago were very different than the ones we use today.
As credit cards have developed over the years, there have been plenty of events that have shaped what we now carry in our wallets. To see how far this payment method has come, let's explore the most pivotal moments in credit card history.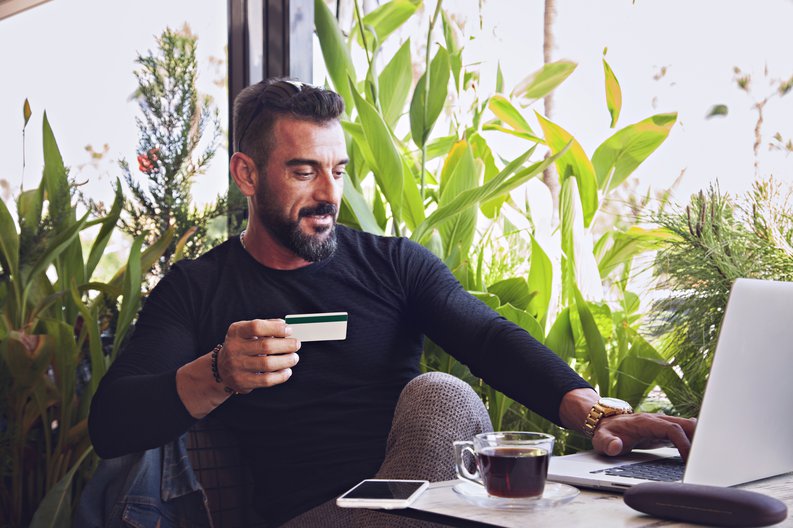 1. 1947: The first credit card
It's only right to start with the moment when credit cards were invented. Although there were predecessors in the early 20th century, including charge coins and medallions offered through specific retailers, the first credit card was released shortly after World War II.
In 1947, Flatbush National Bank in Brooklyn released Charge-It, a credit card for its clients. Cardholders would use this card with merchants, who would then deposit sales slips with the bank.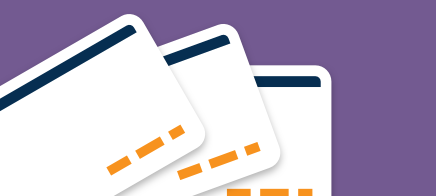 The Ascent's best cash back credit cards
The Ascent's top cash-back credit cards are stacked with valuable perks, including up to 5% cash back, no annual fees, and long 0% Intro APR offers to help you avoid credit card interest.
See the picks
2. 1958: The Fresno drop
1958 is arguably the most eventful year in credit card history. It was the year American Express released its first charge card. It was also when Bank of America released the BankAmericard, which is notable because it was the first card to offer a revolving line of credit. Before that, credit card users had to pay their bills in full every month.
The way Bank of America released its BankAmericard was even more important. Credit cards hadn't yet caught on because they weren't widely accepted. Most merchants wouldn't agree to accept a bank's credit card if it didn't have cardholders, and cardholders wouldn't sign up for a credit card that merchants weren't going to accept. It was a challenging situation, but Bank of America found a solution.
In Fresno, California, 45% of the citizens had accounts with Bank of America. The bank mailed all of them its BankAmericard and had 60,000 cardholders practically overnight. This pushed Fresno merchants to accept the card. Known as the Fresno drop, it was a huge step towards wider acceptance of credit cards.
3. 1978: Interest rate laws change
By the late 70s, credit card companies were having trouble staying in business. Many states had usury laws that capped interest rates. Inflation would reach 9% that year and 13.3% the next, but in many states, card issuers couldn't even charge that much in interest.
Marquette National Bank of Minneapolis v. First of Omaha Service Corp. changed everything. In that case, the Supreme Court ruled that banks could charge interest based on the laws in the state where the bank was headquartered, not where the client resided.
Banks moved their headquarters to states with more favorable interest rate laws, states began changing their laws to attract banks, and credit card interest rates increased.
4. 1980: The first annual fee
Although charge cards had already been charging annual fees, credit card companies didn't start until 1980.
Find the right credit card for your needs
Our handy comparison tool makes makes finding the right credit card simple. Find the right offer for your needs, whether it's cash back, travel, 0% intro APR, low interest, bad credit, and more.
Compare cards now
Some may see this as a negative development, but that's not entirely fair. By charging annual fees, credit card companies have also been able to offer far more benefits. And for those who don't want to pay for a credit card, there are still plenty of no-annual-fee credit cards available.
5. 1984: The first rewards program
Sadly, there was a time when you didn't get any rewards or bonuses for using your credit cards.
Diner's Club brought us out of the Dark Ages in 1984, when it started the first credit card rewards program. The first airline credit card, a joint offering between Citigroup and American Airlines, would soon follow in 1987, and American Express launched its popular Membership Rewards® program in 1991. And rewards credit cards have only gotten better since then, which is good news for consumers.
6. 1999: The introduction of chip cards
It may be surprising to learn that American Express created the first EMV chip credit card way back in 1999. After all, the United States didn't start seriously transitioning to chip cards until 2015, when U.S. businesses became legally required to accept them.
The United States was late to the party on this one, as chip cards had been standard in Europe for years. Considering chip cards are much more secure than those with magnetic strips, it's good for consumers that this type of card is now the norm.
7. 2009: The CARD Act
The biggest change to credit cards so far in the 21st century came in 2009 when lawmakers passed the Credit Card Accountability Responsibility and Disclosure Act, also known as the CARD Act.
This act addressed several credit card company practices that were harmful to consumers. Some of the most significant changes made by the CARD Act include:
Card issuers can only charge a penalty APR on an existing balance if you are late by 60 days or more on your payment.
Card issuers must review an applicant's ability to repay what they borrow before approving them for a credit card.
Card issuers must provide clear, accurate information about fees and interest on both credit card applications and statements.
Considering the packed history that credit cards have, it's challenging to pick a handful of key moments. But the ones above undoubtedly had the greatest impact on both credit cards and consumers. If you take out just one of those moments, credit cards could be completely different today -- or they may not even exist at all.
Don't pay credit card interest until nearly 2022
The Ascent just released a free credit card guide that could help you pay off credit card debt once and for all. Inside, you'll uncover a simple debt-cutting strategy that could save you $1,863 in interest charges paying off $10,000 of debt. Best yet, you can get started in just three minutes!
Find the right card for you