7 Things to Do After Getting Your First Credit Card
by Lyle Daly | Updated July 21, 2021 - First published on March 22, 2021
Many or all of the products here are from our partners that pay us a commission. It's how we make money. But our editorial integrity ensures our experts' opinions aren't influenced by compensation. Terms may apply to offers listed on this page.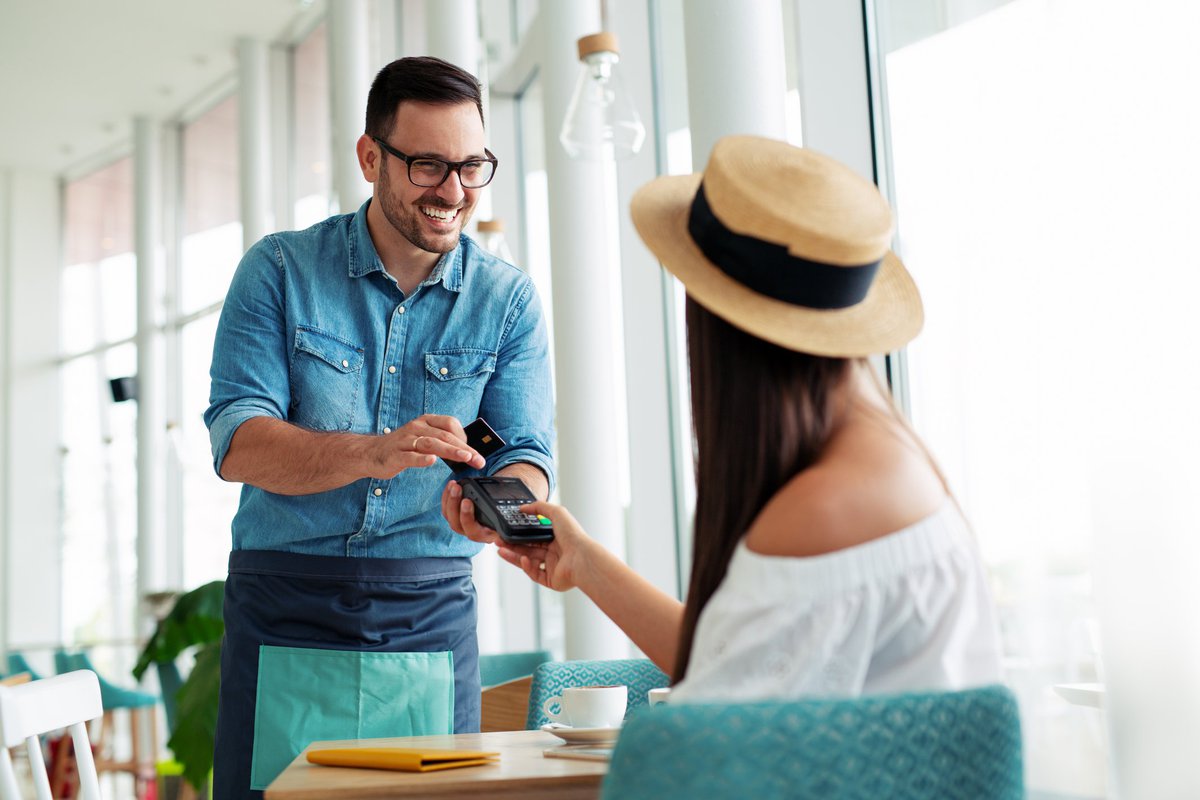 Set yourself up for success with your first credit card by following these tips.
Being approved for your first credit card is an exciting moment. It can also be a little bit scary. Because of all the horror stories people have about credit cards, you could be nervous that something similar will happen to you.
The good news is that whether you have a positive experience with credit cards is entirely in your control. If you understand how credit cards work and how to use yours correctly, it will pay off. You'll raise your credit score and eventually be able to earn rewards. To ensure you have a credit card success story and not a horror story, here's exactly what you should do after getting your first credit card.
1. Set up your credit card and your online account
Your credit card will arrive with instructions to get you started. These will include how to activate your card, unless it doesn't need to be activated to use it.
If you haven't done so already, set up an online account with your card issuer. This will allow you to manage your credit card online, which is the most convenient option. You'll be able to view your balance, your transaction history, and pay your bill quickly and easily.
2. Use autopay or make a payment reminder
You don't want to miss any credit card payments. The card issuer can charge a late fee as soon as you miss one, although most will waive your first late fee if you call and ask. When you're late by 30 days or more, it can also affect your credit score.
A simple way to never miss a payment is to use autopay. Keep in mind that you could still have payment issues if there's not enough money in your bank account for your credit card bill. Even when you set up autopay, review your bank account regularly to confirm that your credit card payment won't bounce.
Another option is to make a monthly payment reminder. You can do this with a calendar app on your phone or computer.
3. Pay in full every month
Speaking of your credit card payment, you'll also have several different payment options. Here's a quick rundown of your options and what they mean:
Minimum payment: The minimum amount you can pay to stay current on your card.
Statement balance: The balance when your most recent statement closed. For example, if your statement closes on the 20th of each month, your statement balance would include all transactions made on your card before the 20th.
Current balance: The current balance on your card. This includes your statement balance plus any transactions you've made since the last statement period closed.
Custom amount: A payment amount of your choosing.
It's always best to avoid credit card interest. How can you do that? It's simple: Pay either your statement balance or current balance every month.
If you pay the full statement balance, then you won't be charged interest on your purchases. You can also pay the current balance. This balance simply includes the charges that posted to your account after the statement period closed, which means they're technically part of your next statement.
4. Figure out a spending limit
Your credit card has a credit limit, which is the maximum balance it can have. A credit limit of $500 means any transaction that would push your card over a $500 balance will be denied. The credit limit is listed on the letter you got with your card, but you can also find it in your online account.
Here's the tricky part: It's not good to use your entire credit limit. A big part of your credit score is determined by how much of your credit you use. This is called your credit utilization ratio.
You'll get the best results for your credit score when your credit utilization is 30% or less. If your credit card has a $500 limit, then you should try not to have a balance any higher than $150. Once you're at $150, wait until you've paid the bill before you use your card again.
5. Use your credit card regularly
One reason credit cards are so good for increasing your credit score is because they help you build your payment history. That's the most important factor in your credit score. When you pay your credit card bill, it gets reported as an on-time payment.
The only way this works is if you have a credit card bill to pay. For that, you need to use your credit card every month. It doesn't take much; even a single purchase means you'll have a credit card bill, and the payment you make will raise your credit score.
6. Track your spending
It's very important that you track your credit card spending. You could do this by logging in to your account and reviewing all your transactions every week or so. Or, an easier option is to use a budgeting app. There are several free options to choose from.
There are a couple reasons why tracking your spending is a must. The first is to check that you're not overspending. Make sure you stay under the spending limit you calculated earlier and that you're following your budget. The other reason is so you can spot any credit card fraud.
7. Monitor your credit score
Your credit card may come with free credit score monitoring. If so, you should be able to access it through your online account. If not, there's no shortage of ways to get your credit score for free online. Either way, you should have a service you use to check your credit score.
These services typically provide tips on understanding your credit score and how to improve it. You can use that information to work toward good credit. And by monitoring your credit score, you'll know whether you're going in the right direction. Note that when you've just gotten your first credit card, it can take up to six months of use before there's enough data on you to calculate a credit score.
If you're responsible about how you use your first credit card, you'll avoid credit card debt and build a strong credit history. Before you know it, you'll be able to qualify for the best credit cards and take advantage of all the features they offer.
Top credit card wipes out interest until 2023
If you have credit card debt, transferring it to this top balance transfer card secures you a 0% intro APR into 2023! Plus, you'll pay no annual fee. Those are just a few reasons why our experts rate this card as a top pick to help get control of your debt. Read our full review for free and apply in just 2 minutes.
We're firm believers in the Golden Rule, which is why editorial opinions are ours alone and have not been previously reviewed, approved, or endorsed by included advertisers. The Ascent does not cover all offers on the market. Editorial content from The Ascent is separate from The Motley Fool editorial content and is created by a different analyst team.