How to Take an International Vacation for Under $500
Think international travel is always expensive? Guess again.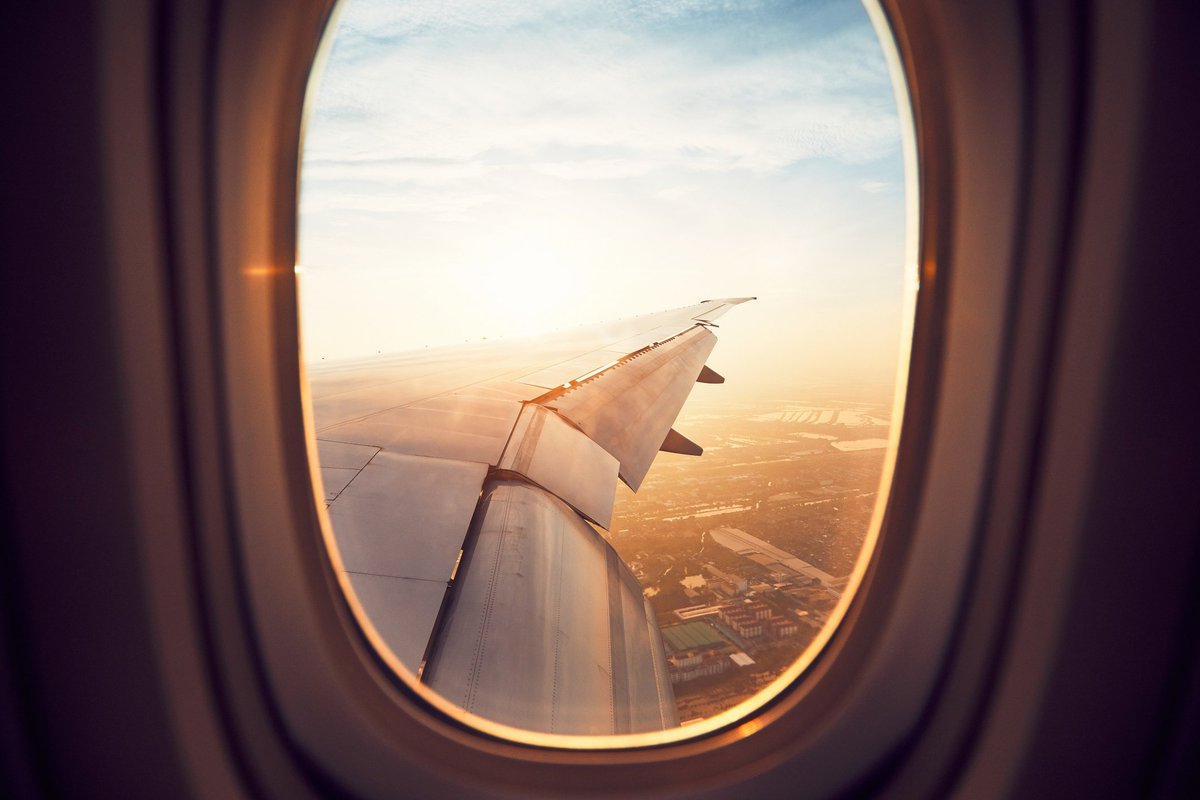 Just about anyone would love to go on an international vacation. It's the chance to break away from your usual routine, relax, and take in a different culture.
One of the most common reasons why people don't travel is the cost. And it's true that if you're paying for everything out of pocket, you could end up spending thousands of dollars.
It doesn't have to be that way, though, and I know from firsthand experience. In 2018, I took two international vacations, and each one cost me under $500.
By earning and using travel rewards, anyone could do the same. To help you take a vacation no matter your budget, I'll explain exactly how you can use credit card points to cover a flight, accommodations, and some extra travel costs, and then provide a firsthand example with one of my trips.
How to get a free flight
The best way to book: Chase Ultimate Rewards points
Card options:
We'll start with the flight, often the biggest individual travel expense. I'm a big fan of using Chase Ultimate Rewards points to book flights because of how versatile they are. There are two ways you can use these points to book your flight:
Transfer your points to any airline in the rewards program and then book an award ticket.
Redeem your points through the Ultimate Rewards travel portal to buy a ticket with the airline at the cash price.
The two Chase cards listed above are excellent choices because of their large sign-up bonuses. After you get your bonus, you can search for flights and check if you'd get a better deal by transferring your points to the airline's loyalty program or by redeeming your points for a cash ticket through the Ultimate Rewards travel portal.
While I like Chase's cards and rewards program, you may decide that a different card and program will work better for your specific trip. The American Express Membership Rewards program is another option that has a strong selection of airlines you can transfer your points to. Two popular American Express cards are:
How to get free accommodations
The best way to book: Points you can redeem at a fixed rate for travel purchases
Card options:
For accommodations, I like to use points that you can use for fixed-rate redemptions toward any travel purchase. The two cards listed above both offer points you can redeem this way, and with their rewards rates and sign-up bonuses, it's easy to earn points quickly.
The reason I prefer this type of redemption is, once again, versatility. You could use your points to pay for a hotel, Airbnb, vacation rental, or any other type of accommodation that you find. This allows you to choose whichever turns out to be the best deal.
If you're sure you want to stay in a hotel, then you could also opt for a hotel credit card. These often have big sign-up bonuses that you can redeem for stays of several nights, and some also throw in a certificate for one free night per year. Options include:
Marriott Bonvoy BoundlessTM Credit Card
Hilton Honors American Express Ascend Card
Extra travel costs you can pay for in points
Your flights and accommodation may be your biggest travel expenses, but you can also use your points to cover other costs. All you need is points you can redeem at a fixed rate towards any travel purchase, such as the Capital One or Bank of America cards mentioned above.
Here are a few examples of common travel costs you can pay with these points:
Rides booked through apps including Uber, Lyft, and Cabify
Train tickets
Bus tickets
Paying for a trip using this method
To sum everything up, let's look at how this method would work on a real itinerary. I'll use an 11-day trip I took to Spain last year as an example.
The flight. I transferred 55,000 Chase Ultimate Rewards points (earned using my Chase Sapphire Reserve®) to the airline Iberia to book my tickets from Los Angeles to Madrid, and then from Barcelona back to Los Angeles. My total cost was $250 in ticketing fees. Iberia's fees can be on the high side, so if you're booking through a different airline, you could pay much less.
I could have also used my points through the Ultimate Rewards travel portal to book a cash ticket. That's a great way to go when there are deals available, but because I didn't book very far in advance, there weren't any.
The accommodations. I paid $390 for private rooms booked through Airbnb. I put all these on my Capital One® Venture® Rewards Credit Card after earning the 50,000-point sign-up bonus, and then used 39,000 points as a statement credit towards my accommodation charges. My total cost here was $0.
Extra costs. I paid $82 for train tickets from Madrid to Valencia and Valencia to Barcelona. I put those on my Capital One® Venture® Rewards Card, and then used 8,200 points as a statement credit.
Thanks to my points, the only thing I ended up paying for out of pocket on this trip were those $250 in airline fees, food, and the occasional Uber or taxi fare.
With sign-up bonuses, you can earn enough to cover a trip like this in six months or less. Once you have the points, all you need to do is use them to book the flight and accommodations you want.
Our credit card expert uses the card we reveal below, and it could earn you $1,148 (seriously)
As long as you pay them off each month, credit cards are a no-brainer for savvy Americans. They protect against fraud far better than debit cards, help raise your credit score, and can put hundreds (or thousands!) of dollars in rewards back in your pocket each year.
But with so many cards out there, you need to choose wisely. This top-rated card offers the ability to pay 0% interest on purchases until late 2021, has some of the most generous cash back rewards we've ever seen (up to 5%!), and somehow still sports a $0 annual fee.
That's why our expert – who has reviewed hundreds of cards – signed up for this one personally. Click here to get free access to our expert's top pick.
We're firm believers in the Golden Rule, which is why editorial opinions are ours alone and have not been previously reviewed, approved, or endorsed by included advertisers. The Ascent does not cover all offers on the market. Editorial content from The Ascent is separate from The Motley Fool editorial content and is created by a different analyst team.