Is Bank of America® Premium Rewards® Visa® credit cardWorth the $95 Annual Fee?
Find out whether you should apply or go in another direction.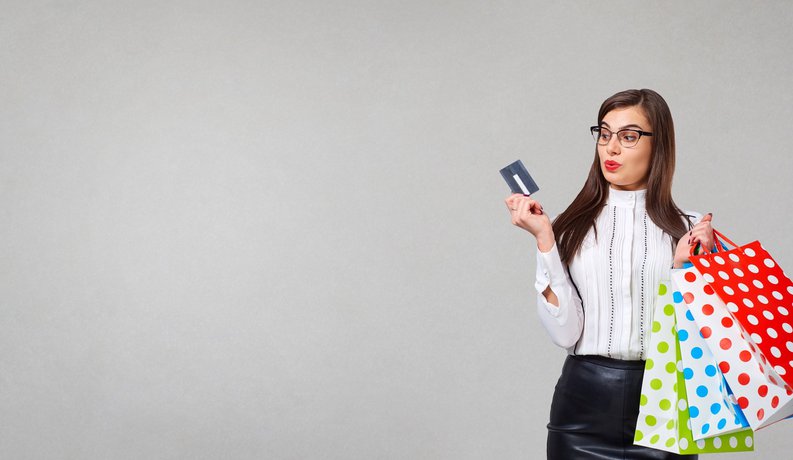 The Bank of America® Premium Rewards® Visa® credit card is, as you'd expect from the name, Bank of America's biggest, best, and most premium credit card. You'll need to pay a $95 annual fee to have it, and although that's a reasonable amount, it's still wise to weigh the cost of the card against what you're getting in return.
When you look at the potential value this card offers, it seems like a great deal. But I'm not entirely sold on it, at least for the typical consumer. To help you decide if it is worth your $95, I'll cover what the card brings to the table and how it compares to the competition.
The benefits
50,000 bonus points -- You earn a 50,000-point sign-up bonus after spending $3,000 within the first 90 days of having the card. With Bank of America's points being worth a flat rate of $0.01 each, the bonus is worth $500.
Increased rewards rate  -- The card earns an unlimited 2 points per $1 on travel and dining and an unlimited 1.5 points per $1 on all other spending.
$100 credit towards Global Entry or TSA Precheck -- When you use the card to pay for a Global Entry or TSA Precheck fee, you'll receive a statement credit for that amount. You can use this credit once every four years. I always recommend signing up for Global Entry, because once you're a member of that, you'll also qualify for TSA Precheck. If you sign up for TSA Precheck, it doesn't qualify you for Global Entry.
$100 airline incidentals credit -- You'll receive an annual $100 credit for any incidental airline charges, which include checked baggage charges, seat upgrades, access to airport lounges, and in-flight services.
More points for Preferred Rewards clients -- If you're in the Bank of America Preferred Rewards program, you'll receive a 25%, 50%, or 75% bonus on all the points you earn. The bonus amount is based on the what tier of the program you're in, and that's determined by your combined qualifying balances in a Bank of America, Merrill Lynch, or Merrill Edge account. Here are the required balances for each tier and how much more they'll earn you:
Tier Required combined balances Bonus on points Rewards rate on travel and dining Rewards rate on all other spending Gold $20,000 to $49,999.99 25% 2.5 points per $1 1.875 points per $1 Platinum $50,000 to $99.999.99 50% 3 points per $1 2.25 points per $1 Platinum honors $100,000 or more 75% 3.5 points per $1 2.625 points per $1
Redemption options
When you have the Bank of America® Premium Rewards® Visa® credit card, you receive $0.01 per point no matter how you redeem them. Whether this is an advantage or a disadvantage depends on your perspective. American Express, Chase, and Citi let you transfer your points to partners and then make award bookings, which often results in better deals. That's also more time-consuming, though, and those better deals aren't always available, so fixed-rate points are more convenient.
The following redemption options are available for Bank of America® Premium Rewards® Visa® credit card cardholders:
Cash back
Statement credits
Travel purchases through the Bank of America Travel Center
Gift cards
Cash back makes the most sense. If you use your points to make travel purchases, you won't have the opportunity to go through an online travel agency and earn points with them. Since many of the online travel agencies have their own loyalty programs, it's best to purchase your travel through them first, and then use your Bank of America points as a statement credit towards the purchase.
How much you need to spend to breakeven
In the first year, the Bank of America® Premium Rewards® Visa® credit card offers:
The 50,000-point sign-up bonus that's worth $500
The $100 Global Entry/TSA Precheck credit
The $100 airline incidentals credit
If you get all those, then you're already at $700 in first-year value, enough to cover the annual fee for seven years. And that doesn't even take into account the points you earn on your normal spending.
After that first year, the value of the card will depend on how you use it. If you spend over $4,750 on travel and dining or over $6,333.33 in other expense categories, then the rewards you earn will be worth more than the $95 annual fee.
The airline incidentals credit alone is also enough to outweigh the annual fee, provided you can use it in full.
You should pick this card if...
The Bank of America® Premium Rewards® Visa® credit card is almost certainly the right credit card to choose if you're a Preferred Rewards client, especially if you're in the Platinum or Platinum honors tiers. The bonuses you can earn in those tiers will push your rewards rate higher than what you'd get from other credit cards.
For anyone who's not a Preferred Rewards client, it's difficult to recommend the card when there are flat-out better alternatives.
Is the Bank of America® Premium Rewards® Visa® credit card worth $95? Sure. Is it better than other credit cards you could get for $95 or less? Unless you're in the Preferred Rewards program, the answer may be no.
Don't pay credit card interest until nearly 2022
The Ascent just released a free credit card guide that could help you pay off credit card debt once and for all. Inside, you'll uncover a simple debt-cutting strategy that could save you $1,863 in interest charges paying off $10,000 of debt. Best yet, you can get started in just three minutes!
Find the right card for you