The Best Budget Destinations to Travel to in Your 20s

Planning a dream trip on a budget? Here's where to go.
Let's face it: Most of us who are in our 20s are not rolling in cash. You might still be in school or just starting out in your chosen career. But that doesn't mean you don't dream about taking a vacation to faraway beaches and international cities you haven't explored (yet). 
Travel is absolutely possible in your 20s, even on a shoestring budget, and in these lively and low-budget destinations, you can still have the time of your life.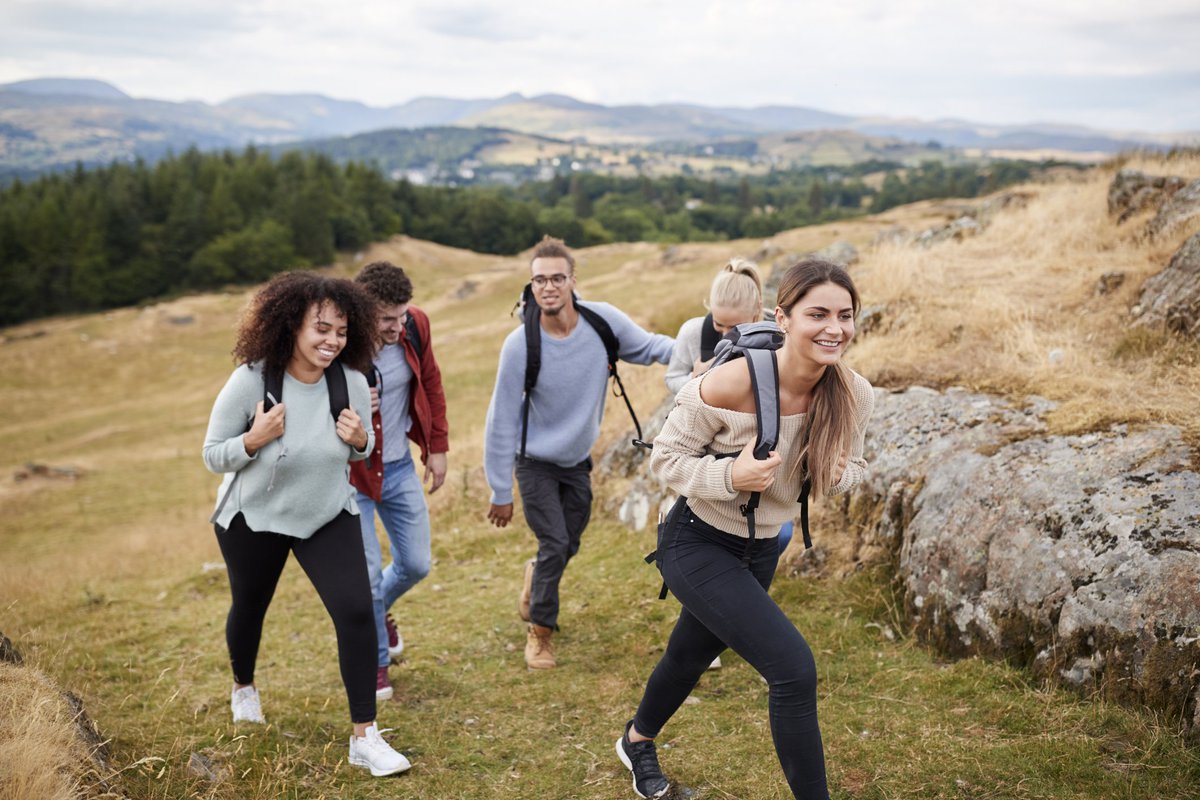 1. Tulum, Mexico
Cancun may be a popular spring break destination, but only two hours away lies an unforgettable Caribbean town filled with gorgeous beaches -- one is actually called Paradise Beach -- ancient Mayan ruins, and some of the best food and nightlife Mexico has to offer. You'll find fewer tourists here but will still have plenty to do: from watching sea turtles lay their eggs in the sand to exploring ancient cenotes or snorkeling along a coral reef. 
Flights from most major U.S. cities to nearby Cancun airport are typically inexpensive, meaning it's often cheaper to travel to Tulum than it is to fly across the U.S. The price of food and lodging will save you even more money thanks to the current exchange rate. Because Tulum is popular with backpackers, you'll be able to find plenty of budget lodging options.
2. Hoi An, Vietnam
Many call Hoi An, Vietnam, one of the most beautiful cities in the world. Imagine taking a boat down the river along its historic old town, floating past local artisans and colorful lanterns and marveling at historic temples and pagodas. You can walk across the 18th-century Japanese Covered Bridge or visit the night market for drinks, amazing local cuisine, and affordable shopping. 
Hoi An offers inexpensive homestays in small, family-owned hotels, as well as hostels that can cost as little as $4 a night. With extremely reasonably priced food, (you can get banh mi, the famous Vietnamese sandwich, for $1), and the low cost of housing, you'll be able to splurge on handcrafted local goods or a cycling tour of the countryside.
3. Marrakech, Morocco
Maybe you've never considered a trip to Morocco to be attainable on your current budget, but I'm here to tell you that it absolutely can be done -- and you're going to fall in love with this city. Walking through the main square of Marrakech will introduce you to vivid colors and fragrant spices that make you feel like you're walking through a dream. Visit palaces and mosques and prepare to be absolutely blown away by the history and culture of this incredible place.
Flights will be the priciest part of this trip, although with the right rewards credit card, you could use credit card points to pay for your vacation. You can find inexpensive hostels in the city center, and save even more if you visit off-season (October through February). You'll find cheap eats in the open-air marketplace that will still make your taste buds salivate.
4. Budapest, Hungary
If a big European city with a rich history and abundant nightlife is what you're looking for, Budapest may be just the city for you. The metro system makes it easy to explore its many sights, from the Turkish baths that you can both bathe in and party in to ancient buildings such as Matthias Church or Buda Castle. 
You'll find plenty of hostels and other low-budget lodging options in this popular destination for young travelers. For those who are all about exploring the best nightlife Budapest has to offer, your itinerary must include the city's famous "ruin bars" -- bars operating in its ancient ruins. Be sure to visit the iconic Szimpla Kert and then stop for a slice of pizza that will cost you as little $1.
5. Puerto Viejo, Costa Rica
Situated on the Caribbean coast of Costa Rica lies one of the top surfing spots in the world. Puerto Viejo is a town filled with stunning beaches, incredible wildlife (including monkeys, jaguars, and sloths), and plenty of bars and dance clubs to fill your nights with Latin music and sugarcane cocktails. If you're an experienced surfer, catch a wave at Salsa Brava beach, or simply bike up and down the quiet coastline and stop at any of the nearby beaches that are safe for swimming. 
The city is popular with young, budget-minded travelers, so you'll find plenty of hostels and inexpensive hotels, plus typical Costa Rican food that won't put a dent in your wallet. Use the money you saved to go snorkeling or diving off the coast, or visit the donation-based Cahuita National Park for pristine hiking trails and empty, crystal-blue beaches.
6. Bali, Indonesia
Speaking of beautiful beaches, Bali is home to some of the most beautiful island landscapes in the world. It's not hard to understand why this is a popular vacation spot for many. From the white sand beaches to the ancient Hindu temples to the volcanoes and rice paddies, Bali is sure to leave you a little breathless. Relax with yoga on the beach or visit one of its many affordable spas. Or, if you're looking for some excitement, go whitewater rafting on the Ayung River or party from dusk till dawn in one of its many clubs. 
Although activities might cost you a bit more, the current USD exchange rate in Bali means you'll be spending far less than you would in any U.S. city. To cover the pricey flight there, consider saving up points with a good travel credit card.
7. Andalucia, Spain
Spain has a reputation for being spendy, but for budget travelers, the region of southern Spain known as Andalucia is the perfect choice. With eight different provinces and accommodation for as little as $12 a night, the only question is which city to explore first. You can get around the region on a budget using the popular European rideshare app BlaBlaCar.
You'll find tasty, inexpensive dishes at a local tapas bar, where you traditionally get one complimentary small plate for each beverage you order -- meaning you can essentially dine for free every night, if you're ready to imbibe a few glasses of wine. Make sure you sample the olives the region is famous for, as well as any fish or shellfish dish you can get your hands on.
Our credit card expert uses the card we reveal below, and it could earn you $1,148 (seriously)
As long as you pay them off each month, credit cards are a no-brainer for savvy Americans. They protect against fraud far better than debit cards, help raise your credit score, and can put hundreds (or thousands!) of dollars in rewards back in your pocket each year.
But with so many cards out there, you need to choose wisely. This top-rated card offers the ability to pay 0% interest on purchases until late 2021, has some of the most generous cash back rewards we've ever seen (up to 5%!), and somehow still sports a $0 annual fee.
That's why our expert – who has reviewed hundreds of cards – signed up for this one personally. Click here to get free access to our expert's top pick.
We're firm believers in the Golden Rule, which is why editorial opinions are ours alone and have not been previously reviewed, approved, or endorsed by included advertisers. The Ascent does not cover all offers on the market. Editorial content from The Ascent is separate from The Motley Fool editorial content and is created by a different analyst team.