Why Pay for What You Can Get for Free?
With so many things available for free, why spend money? 
There are those who save money out of necessity and others who chase the thrill of a deal because it makes them feel good. If you're looking for new ways to cut your expenses, here are eight ideas:
1. Enjoy a national park 
There are more than 400 national parks in the U.S. While some of them do charge an entrance fee, there are specific days of the year when you can hit any of those parks for free. Visit a new park or revisit a favorite without paying a thing to get in. Here's a schedule of free days in 2020.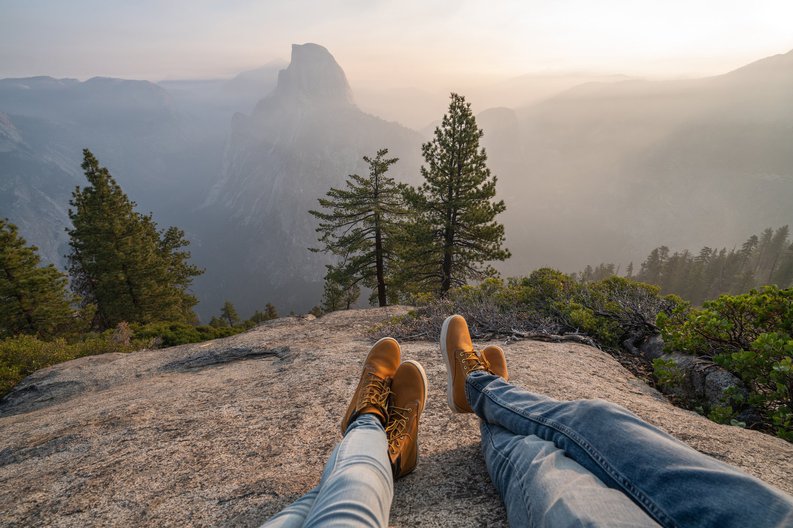 2. Read to your heart's content
A library card can be invaluable. Enjoy a peaceful trip to the library and pore over tomes that interest you. Or, if your library offers the service, check out eBooks and audiobooks through an app on your smartphone (as long as you have a library card). You can also download free digital copies of books at Gutenberg.org. There are more than 61,000 to choose from, offered at no charge because their copyrights have expired. 
3. Opt for ads
Because gaming apps tend to be relatively inexpensive, it's easy to forget how quickly the costs add up. Say you're looking for a mahjong game for your smartphone. You can pay for one, or you can choose a free version that includes occasional advertisements. If you really want to save money but still have a game to play while you're waiting at the dentist's office, opt for the free version. 
4. Get those peepers checked
Google "free eye exam" and you will find a list of ophthalmologists near you who offer exams at no charge. Many (like Target) also offer low-cost options for glasses. A search for free eye exams in my area resulted in several nearby options. 
5. Discover free money
We use credit cards for everything -- from securing rental cars to buying concert tickets. Properly managed, credit cards can do much more. For example, some of the best rewards credit cards offer everything from cash back on purchases to travel insurance and various forms of purchase protection. 
Look out for cards with introductory sign-up bonuses to see whether you can get rewards for spending you were going to do anyway. And if you carry a balance on your card that you want to pay down, see whether you can qualify for a 0% balance transfer card. Some cards also offer free credit reports, access to your FICO® Scores and other benefits for those looking to build their credit. 
If you don't want to pay interest, but do want to enjoy the cash-back perk, make sure to pay off your balance in full each month. It is the very definition of free money. 
6. Dine out with the kids
Check out mykidseatfree.com. You provide the city and state in which you're looking to dine, and the site generates a list of restaurants that will feed the kids for free. The site also provides important details, like which days of the week the offer is available and any other applicable conditions. 
7. Emotional support
Sometimes when life gets you down all you need is someone to listen to what's on your heart. 7 Cups is a website that connects people with trained listeners, folks who will hear you without judging and will keep your chat confidential. 7 Cups also offers a paid program for those who wish to work with a licensed counselor, but if you're just looking for a friendly ear, the free option may be just what you need. 
8. Learn to code
If you've always wanted to learn to code, freeCodeCamp.org is a great way to increase your skillset. The program is designed for beginners, with no initial knowledge of coding. Best of all? You'll have the opportunity to earn six coding certificates that can help you land a new job. And yes, as a non-profit organization, it is absolutely free. 
Cutting your expenses doesn't mean you have to stay inside and do nothing. If you are looking to stash a bit more into your savings account, sometimes it is worth squirreling out those deals. In the end, it's your money. You can choose to spend it -- or in this case, not spend it -- in a way that benefits you.
Don't pay credit card interest until nearly 2022
The Ascent just released a free credit card guide that could help you pay off credit card debt once and for all. Inside, you'll uncover a simple debt-cutting strategy that could save you $1,863 in interest charges paying off $10,000 of debt. Best yet, you can get started in just three minutes!
Find the right card for you