3 Potential Problems for Shiba Inu and a Singular Saving Grace
Many or all of the products here are from our partners that compensate us. It's how we make money. But our editorial integrity ensures our experts' opinions aren't influenced by compensation. Terms may apply to offers listed on this page.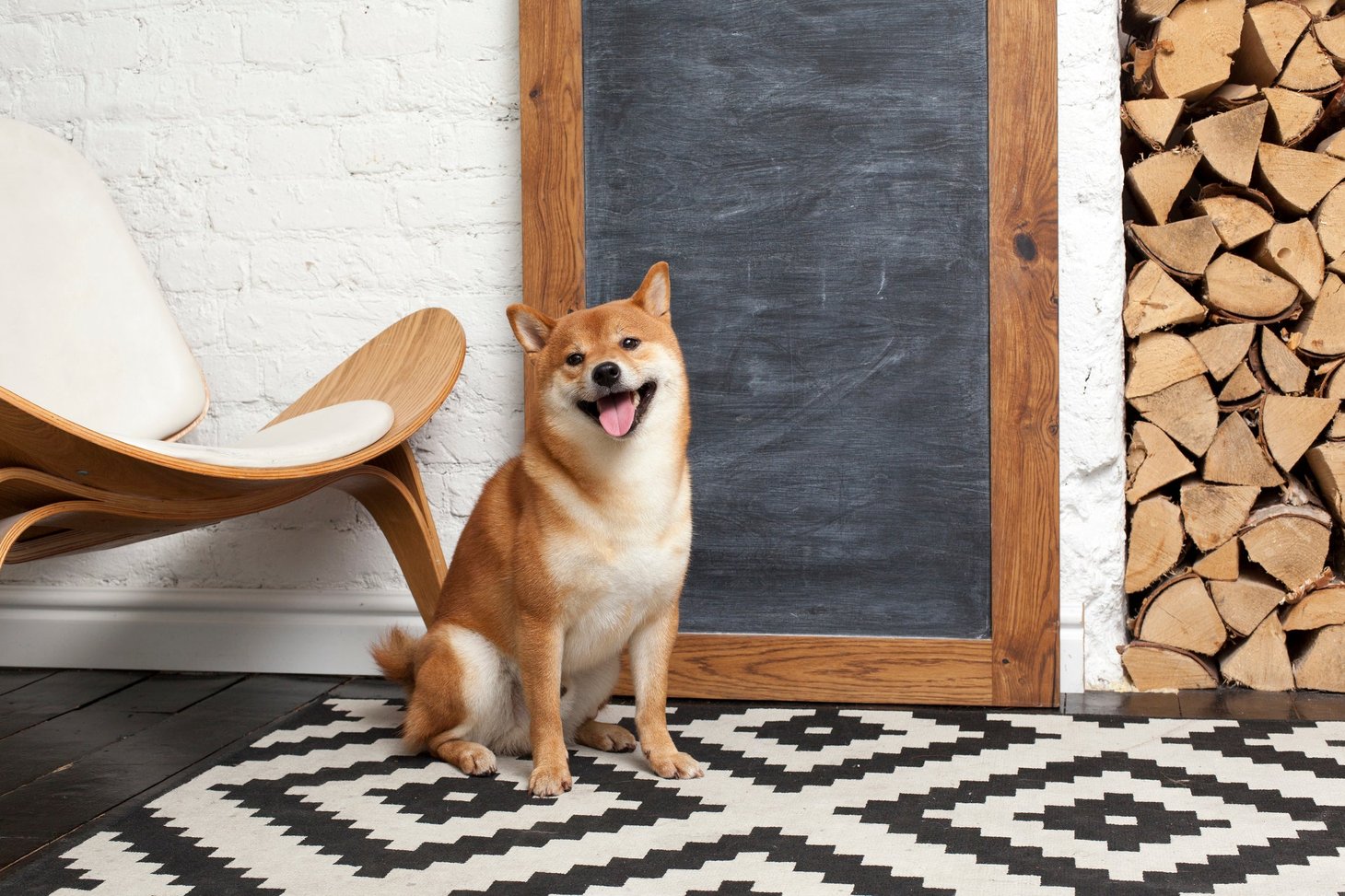 With lackluster fundamentals and technicals, Shiba Inu's rabid user base could be the tail that keeps this dog coin wagging.
---
Key points
There are serious issues that dog the Shiba Inu token. Hyper-centralized holdings by a handful of wallets; limited adoption among merchants; and a fuzzy development future could put this dog coin to sleep.
However, if the self-titled SHIBArmy recruits more dog soldiers to its cause, it might be happier than a dog with two tails (don't worry there are plenty more dog-related phrases below).
---
While Bitcoin and Ethereum both set new all-time highs yesterday, people are doggedly determined to talk about the Shiba Inu (SHIB) token. SHIB -- based on a Japanese hunting dog and developed to be the main crypto-canine competitor to Dogecoin -- is ranked No. 11 with a market capitalization of more than $30 billion on two separate crypto pricing websites. It continues to nip at the heels of Dogecoin, which is two spots and $6 billion ahead in the rankings.
Despite that market cap dogfight and Shiba's continuing popularity, there are three potential problems that could end up biting handlers and holders of the SHIB token.
Shiba's circulating supply is highly concentrated. According to blockchain explorer Etherscan.io, 63.6% of SHIB's total available supply is held by 10 wallets. Those wallets could be held by fewer than 10 individuals OR all by one person. Even Shiba's own audit report posted to its website shows that 53.9% of its available supply is held in four wallets. That's a significant risk if any of those individuals decide to dump this crypto dogstar.
Shiba has a limited number of use cases right now. SHIB's most significant use is as a method of exchange, but even as a payment option it's fighting for scraps. According to Cryptwerk, only 112 total merchants accept SHIB. But that's puppy kibble compared to the 7586 merchants who accept Bitcoin; 3887 who accept Ethereum; and 3127 who accept Litecoin. The Shiba developers recognized its limited use case so they created two more tokens to help pull that sled: its LEASH token is supposed to serve as a store of value, while its BONE token serves as a loyalty reward and voting/governance token for the community. However neither of those coins have enough users to even rank in the top 3000 traded coins or have a market cap number.
Shiba's development roadmap is fuzzy for the future. Yes, it launched its own decentralized trading exchange (DEX) in July, which allows users to earn interest on certain idle crypto assets and higher yields for depositing popular coins to keep that market liquid. It also plans for its DEX to serve as a secondary market for its users to trade Shiba-specific NFTs. But what then? How will SHIB developers keep adding value? Shiba Inu's own white paper lays out that its developers have been volunteers who only began to be paid this summer. It's entire future roadmap in that white paper is only seven paragraphs long, half of which focus on marketing. It only mentions in passing its "top secret 2021 Ruffmap." Regrettably, this article you're reading has more words than the Shiba white paper section on Future Development -- I counted. That should be a concern to anyone interested in the Shiba project, because knowing what's next is a critical part of due diligence and sustainability of a crypto project. That's especially true when you compare Shiba's "non-plan" with the transparent, dozens of peer-reviewed published articles, and over-communicative approach to the gold standard in development set by the team behind Cardano. While every dog has its day, perhaps the development day has already passed for Shiba.
Despite these problems -- and they're real, not mere fear, uncertainty, or doubt by a biased media -- Shiba also has a real, singular saving grace and that's its rabid community base. According to its CERTIK audit report, more than 975,000 people hold some amount of SHIB, and this week, the number of followers (1.8 million) to Shiba Inu's official Twitter account surpassed the number (1.7 million) of crypto-big-dog Ethereum's official Twitter feed.
If more dog soldiers join the #ShibArmy -- as they call themselves -- the SHIB community itself could outrun the token's lackluster fundamentals and technicals, creating a network effect that merchants can't ignore and creative developers bite down on in support. Ultimately, it could be the users of Shiba Inu that are the tail that keeps this dog wagging.
We're firm believers in the Golden Rule, which is why editorial opinions are ours alone and have not been previously reviewed, approved, or endorsed by included advertisers. The Ascent does not cover all offers on the market. Editorial content from The Ascent is separate from The Motley Fool editorial content and is created by a different analyst team.
Tor Constantino owns Bitcoin.
The Motley Fool owns shares of and recommends Bitcoin and Ethereum. The Motley Fool has a
disclosure policy
.