Has Crypto Gone to the Dogs? Why Floki Inu, Shiba Inu, and Dogecoin Are Bad for Crypto
Many or all of the products here are from our partners that compensate us. It's how we make money. But our editorial integrity ensures our experts' opinions aren't influenced by compensation. Terms may apply to offers listed on this page.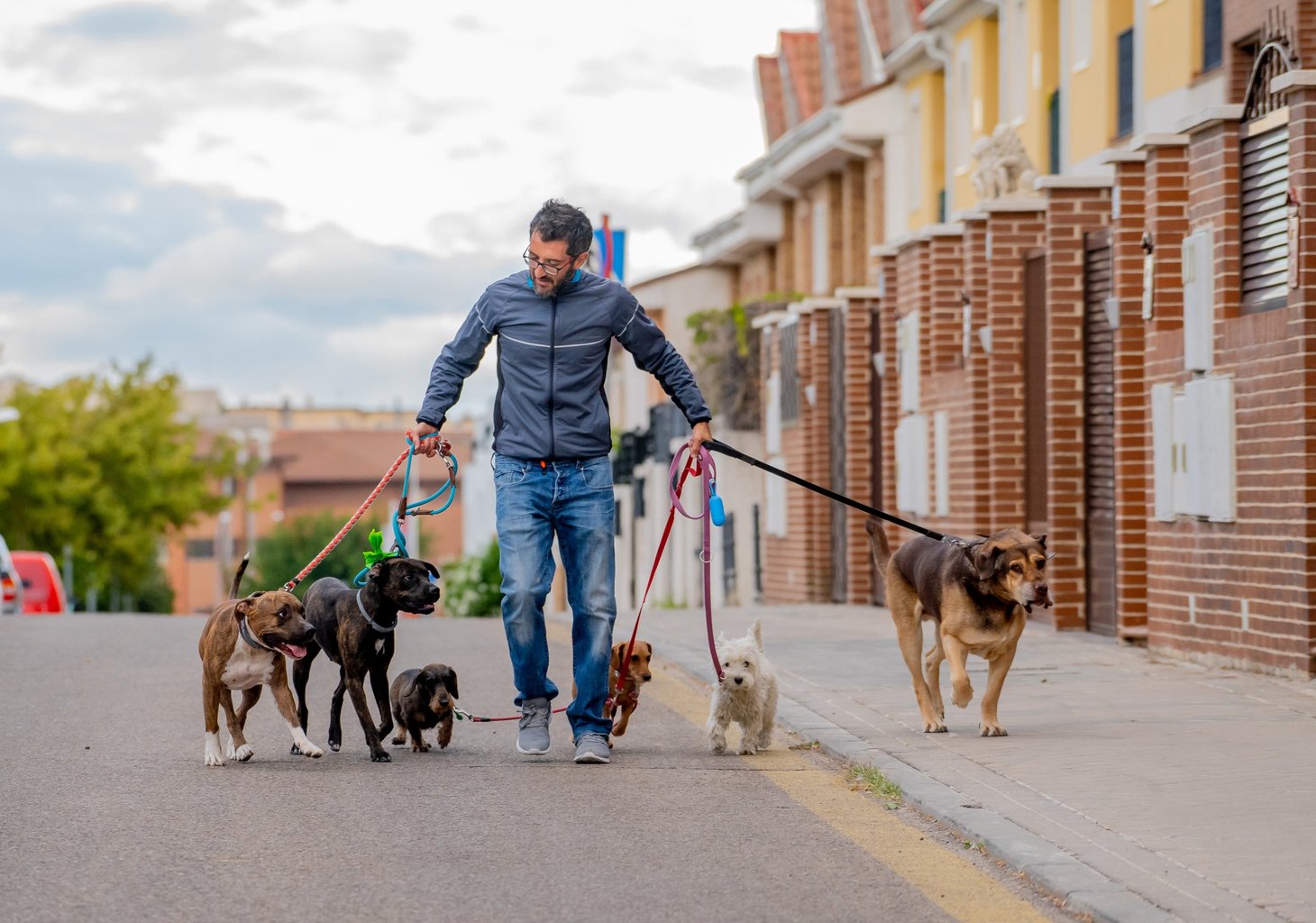 Are dog coin investors barking up the wrong tree?
---
Key points
Investors could lose a lot of money on meme coins.
The investment narrative for these coins doesn't make sense.
There are plenty of better cryptocurrency investments.
---
This week, the people behind Floki Inu (FLOKI) -- the meme coin named after Elon Musk's puppy -- launched a huge ad campaign on London public transport. The slogan that's been emblazoned across the U.K. capital's red buses? "Missed DOGE? Get Floki."
Another pet coin, Shiba Inu (SHIB), shot into the top 10 by market cap as a petition to get the token listed on Robinhood gained over 400,000 signatures. And Dogecoin (DOGE) surged following another Musk mention on Twitter.
You might think that any publicity for cryptocurrencies would be a good thing. Sadly, the growth of these pet coins is anything but. They play on people's fear of missing out, and there's no substance to their proposals.
Here are three reasons these coins are bad for crypto.
1. Investors could get burned
The combined market cap of Shiba Inu and Dogecoin is almost $80 billion. That's about the same size as the gross domestic product of countries like Panama or Luxembourg. If both coins collapsed, they would take a lot of people's hopes, dreams, and hard-earned cash with them.
The trouble is that Dogecoin -- which was deliberately created with no purpose -- defied traditional investment logic and has grown over 6,000% since the start of this year. As a result, people have started to think that any crypto can do the same. So when the price of whichever doggy coin jumps even a little, investors pile in, hoping to ride the wave. This then pushes the price up higher.
Our top crypto play isn't a token - Here's why
We've found one company that's positioned itself perfectly as a long-term picks-and-shovels solution for the broader crypto market — Bitcoin, Dogecoin, and all the others. In fact, you've probably used this company's technology in the past few days, even if you've never had an account or even heard of the company before. That's how prevalent it's become.
Sign up today for Stock Advisor and get access to our exclusive report where you can get the full scoop on this company and its upside as a long-term investment. Learn more and get started today with a special new member discount.
Get started
But there's no substance to it. As a result, the price will eventually start to fall. Investors who bought in at the peak will lose money. And if the price falls completely, anyone who couldn't sell in time will lose their investment.
People argue that these coins do have substance and that by attracting millions of followers, they may be able to succeed as digital forms of payment in the future. After all, half the battle in establishing a currency is getting people to use it.
But the problem is that most people are buying these pet coins in the hope that someone else will pay more for them further down the line. They have little intrinsic value and some are almost certainly scams. As a result, there's a strong likelihood that pet coins will eventually crash and retail investors will be hit hard.
2. The investment narrative doesn't make sense
There are those who say that meme coins are a stepping stone into cryptocurrencies, making these complex investments more accessible and fun for retail investors. But if you visit the Reddit forums, you probably won't find an accessible primer on blockchain technology. Instead, you'll find a strange perversion of traditional investment advice.
One idea is that regular Joes can sock it to the establishment by getting rich from whichever pet coin forum you're on. There are swathes of messages encouraging people to buy and help push the price up. And similar numbers of messages telling people to HODL (hold on for dear life in crypto speak) and maintain the price.
First, the reason to buy any asset should be because you believe it has value, not because you can push the price up by buying it. That smacks of an elaborate pyramid scheme.
Second, if the price of your investment relies on everybody holding, how is anybody going to realize any profits? Holding $10 billion worth of DOGE means nothing if you couldn't sell it or use it.
I'm a fan of investing for the long term and holding through the dips. But it only works if you research each investment carefully and base your decision on your confidence in an asset's underlying value.
The reason The Motley Fool advocates a buy-and-hold strategy is that it's difficult for retail investors to time the market. The pressure to constantly evaluate when to trade can cause people to panic buy or sell. Holding solid investments is a good way to build long-term wealth. It isn't because investors have some kind of strange duty to hold to maintain an asset's price.
3. The crypto industry is so much more than meme coins
I invest in cryptocurrencies because I think blockchain technology has the potential to transform the world we live in. Putting aside the crypto fanaticism, the volatility, the concerns about scams, and the potential that the bottom could fall out of the market, this technology could change our lives.
Seeing people pile into meme coins saddens me because there are so many extraordinary cryptocurrency projects that would make better long-term investments. For crypto investors, the way to build wealth is to look for projects with real-world utility rather than chasing short-term profits.
For example:
Ethereum (ETH) is an ecosystem that supports a host of decentralized applications. Its smart contract technology means we could take the middleman out of all kinds of arrangements, from house contracts to insurance sales.
VeChain (VET) is streamlining supply chains, making it possible to trace every step in a product's lifecycle. For example, if there's an outbreak of E.coli, a supermarket could trace it back to source and minimize casualties.
Cardano (ADA) has a vision that blockchain can give people identity and access to banking in the developing world. It already has several partnerships with governments in Africa, including a project with the Ministry of Education in Ethiopia to record students' academic achievements on the blockchain.
I can see the attraction of investing in a meme coin, but I don't want anyone to lose their money. Cryptocurrency exchanges list hundreds of coins, so why not seek out the ones with solid foundations? At some point, the cryptos built on air will almost certainly fail. We can only hope that the ones with utility will survive the fallout.
We're firm believers in the Golden Rule, which is why editorial opinions are ours alone and have not been previously reviewed, approved, or endorsed by included advertisers. The Ascent does not cover all offers on the market. Editorial content from The Ascent is separate from The Motley Fool editorial content and is created by a different analyst team.
The Motley Fool owns shares of and recommends Ethereum. The Motley Fool has a
disclosure policy
.