3 Surprising Reasons You May Be Denied a Mortgage
by Maurie Backman | Updated July 19, 2021 - First published on March 5, 2021
Many or all of the products here are from our partners that pay us a commission. It's how we make money. But our editorial integrity ensures our experts' opinions aren't influenced by compensation. Terms may apply to offers listed on this page.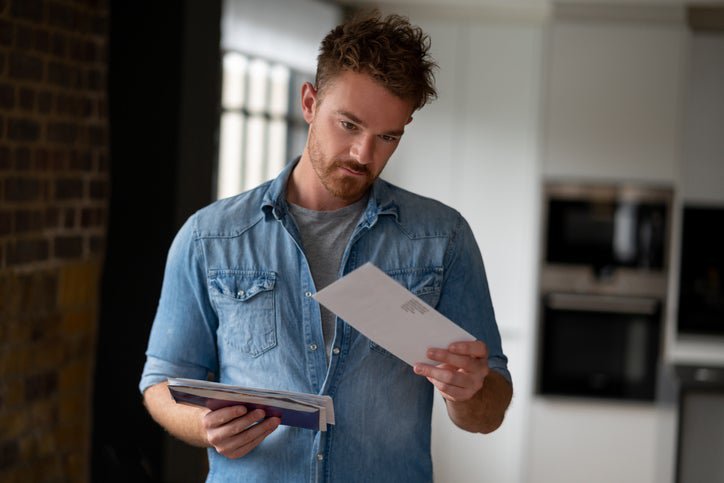 Here's why a lender may reject your mortgage application -- even if you think you're a solid candidate.
Most of us can't purchase a home outright -- that's what mortgage loans are for. But while you may think you're a great mortgage candidate, your application may be rejected unexpectedly. Here are a few reasons a mortgage lender might deny you a loan that could catch you off guard.
1. You're new to your job
One of the requirements for getting a mortgage is to have a steady job and paycheck. In fact, lenders will generally ask for a few months of pay stubs so they can verify your income and employment. But if you're new to your job, a lender may worry that the job isn't stable and deny your application.
That said, if you're in a new job, there may be things you can do to make your case for a home loan. First, you can present proof of your last employment stint. This could show a lender you've been working in the same industry for years, even if you're new to your role. Another thing you can do is get a letter from your new employer to confirm both your employment status and that your job isn't expected to be temporary. That could make a lender more comfortable with the idea of giving you a mortgage.
2. You have a variable income
When you take out a mortgage, you're borrowing a large sum of money, and a lender will want reassurance that you're able to pay it back. But if your income fluctuates a lot from month to month, your lender may worry that a slower period of work will make it impossible for you to make your mortgage payments, and thus deny you a loan.
Of course, if your income is variable but high relative to the loan amount you're asking for, a lender may be more willing to approve you. For example, if you typically earn between $8,000 and $10,000 a month and you're asking for a $150,000 mortgage, the variable nature of your paycheck may not make a difference.
One route might be to provide a couple of years of tax returns. This could show a lender your income has been fairly stable in recent years on an annual basis, even if it fluctuates from month to month. Furthermore, if you're a freelance worker, you can try providing copies of contracts to show you have ongoing work scheduled. That could spell the difference between getting a mortgage or not.
In some cases, you may need to apply for a non-qualified mortgage if your income is variable and you're unable to provide enough documentation for a conventional loan.
3. Your credit score is decent but not high enough
The minimum credit score to qualify for a mortgage is 620. If your score is at or above 620, you might assume a home loan is a sure thing -- but that's not necessarily true. Some lenders have stricter requirements than others when it comes to credit scores, so while one lender may accept, say, a 625, another may impose a minimum of 650.
If your credit score is the reason you're denied a mortgage, the good news is that you can work on boosting it. You can increase your credit score by paying incoming bills on time, paying off some credit card debt, and checking your credit reports for errors. If you correct any mistakes on your credit reports that work against you, like delinquent debts you've since settled, it could raise your score enough to qualify for a home loan.
It may not come as a shock if you're denied a mortgage because you have loads of debt and terrible credit. It's when you're a reasonably good candidate that a rejection can hit hard. Before you apply for a home loan, be aware of these lesser-known factors. That way you can work around them. Doing so could be your ticket to success -- and a home to call your own.
The Ascent's Best Mortgage Lender of 2022
Mortgage rates are on the rise — and fast. But they're still relatively low by historical standards. So, if you want to take advantage of rates before they climb too high, you'll want to find a lender who can help you secure the best rate possible.
That is where Better Mortgage comes in.
You can get pre-approved in as little as 3 minutes, with no hard credit check, and lock your rate at any time. Another plus? They don't charge origination or lender fees (which can be as high as 2% of the loan amount for some lenders).
We're firm believers in the Golden Rule, which is why editorial opinions are ours alone and have not been previously reviewed, approved, or endorsed by included advertisers. The Ascent does not cover all offers on the market. Editorial content from The Ascent is separate from The Motley Fool editorial content and is created by a different analyst team.