4 Mortgage Refinancing Myths You Shouldn't Believe
by Maurie Backman | Updated July 19, 2021 - First published on Oct. 1, 2020
Many or all of the products here are from our partners that pay us a commission. It's how we make money. But our editorial integrity ensures our experts' opinions aren't influenced by compensation. Terms may apply to offers listed on this page.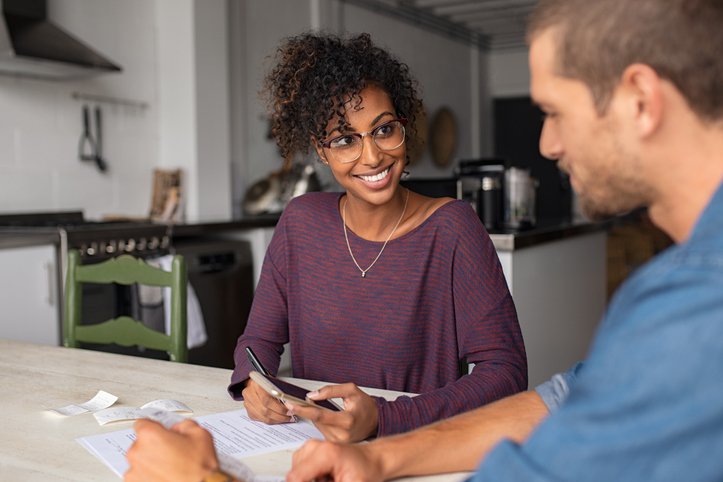 Don't buy into these misconceptions. If you do, you could lose out on serious savings.
If it seems like everyone you know is rushing to refinance a mortgage lately, there's a reason. Mortgage rates have dropped to record lows over the past few months, so now's a great time to snag a great rate. But if you're hesitant to get a new mortgage, it could be because you're buying into these refinancing myths.
1. You'll need to reset the clock on your loan
Some people don't refinance because they don't want to reset the clock on their mortgages. And if you're several years in, you might feel the same way. Imagine you've spent the last five years paying into a 30-year mortgage. If you were to refinance now to a new 30-year loan, you'd be starting all over again, right?
Not necessarily. These days, many lenders write custom loans for borrowers, so in this example, you may have the option to take out a 25-year loan. And in doing so, you wouldn't reset your clock; you'd simply pick up where you left off, albeit at a lower rate.
Furthermore, because today's mortgage rates are so low, you may find that you're able to refinance to a shorter-term loan and still afford it. In our example, with a low-enough rate, a 20-year mortgage might result in payments comparable to the ones you have now, but if you cut some years off your repayment period, you'll save on interest and be debt-free sooner.
2. You'll lower your equity in your home
Some people believe that if they refinance, they'll lose some of the equity they've built over time. But the only way that will happen is if you do a cash-out refinance, in which you borrow more than your existing mortgage balance. If you simply refinance your existing balance without adding to it, your equity shouldn't drop.
3. You need to wait at least a year before you refinance again
If you refinanced somewhat recently, you might assume that it's too soon to swap out your home loan again. But you can generally refinance as long as it's been six months since you last did so.
Now that said, each time you refinance, you'll be hit with closing costs, so refinancing too frequently isn't smart. But if you have a pressing reason to refinance six months after having done so -- say, your credit score has improved tremendously since then, or the rate you can get today is much lower than the rate you're paying -- it could make sense.
4. Your closing costs are non-negotiable
The downside of refinancing is paying closing costs to get that new loan. But don't assume you can't bring those costs down. While there are certain costs you can't get a break on, like recording fees, which are set by your state or local government, you can negotiate loan origination and application fees, which are set by mortgage lenders.
If you're on the fence about refinancing, be sure to get as much information as you can before you decide whether it's right for you. And shop around with several mortgage lenders to see what offers you qualify for. Refinancing your home loan could result in substantial savings, especially at today's rates, so read up and avoid falling victim to misinformation.
The Ascent's Best Mortgage Lender of 2022
Mortgage rates are at their highest level in years — and expected to keep rising. It is more important than ever to check your rates with multiple lenders to secure the best rate possible while minimizing fees. Even a small difference in your rate could shave hundreds off your monthly payment.
That is where Better Mortgage comes in.
You can get pre-approved in as little as 3 minutes, with no hard credit check, and lock your rate at any time. Another plus? They don't charge origination or lender fees (which can be as high as 2% of the loan amount for some lenders).
We're firm believers in the Golden Rule, which is why editorial opinions are ours alone and have not been previously reviewed, approved, or endorsed by included advertisers. The Ascent does not cover all offers on the market. Editorial content from The Ascent is separate from The Motley Fool editorial content and is created by a different analyst team.