Average Mortgage Rates for September 18, 2020: The 30-Year Holds Under 3%, and 15-Year Is Well Under 2.5%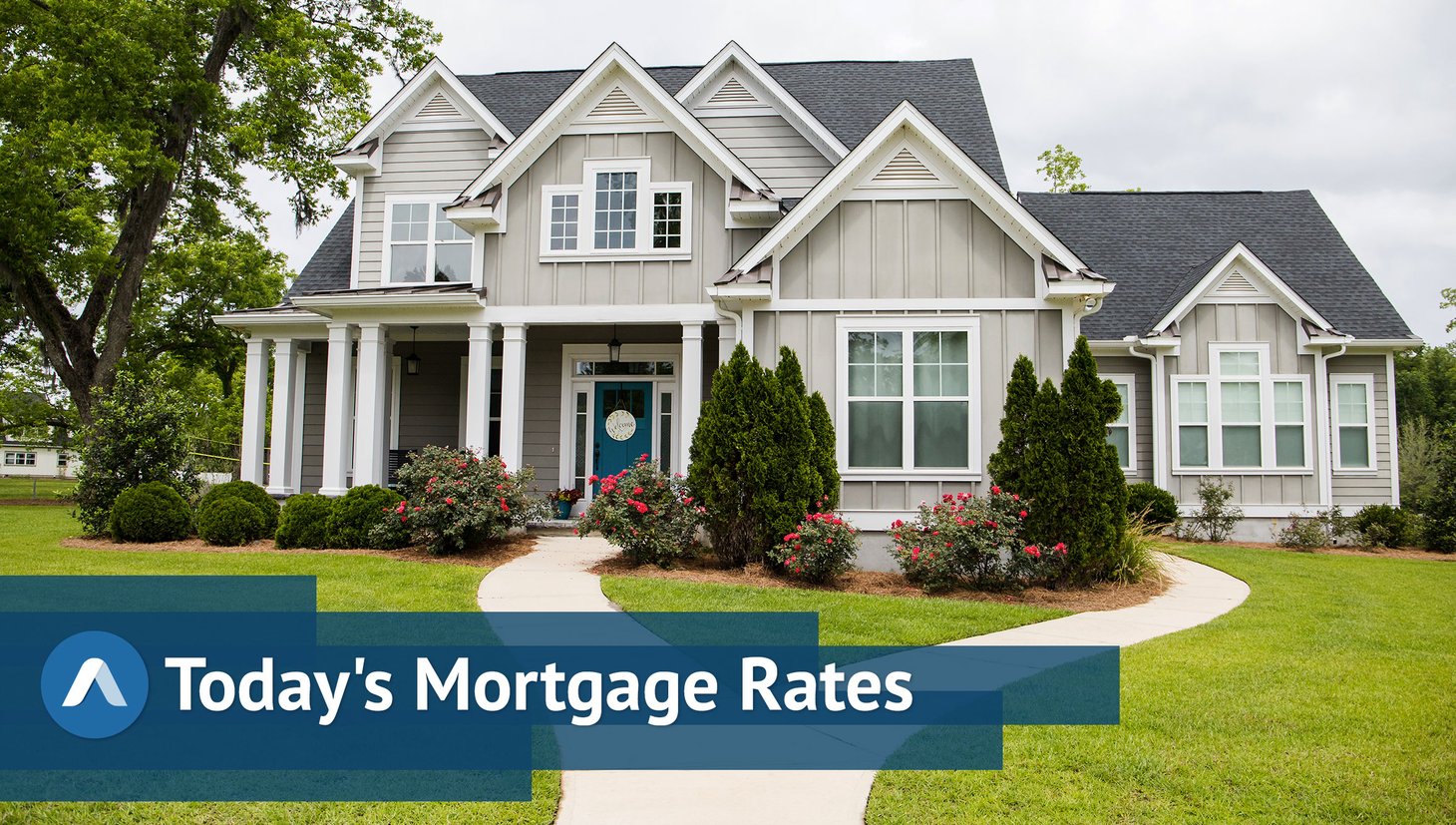 Many or all of the products here are from our partners that compensate us. It's how we make money. But our editorial integrity ensures our experts' opinions aren't influenced by compensation. Terms may apply to offers listed on this page.
Today's mortgage rates are super competitive. Are you ready to lock in?
Mortgage rates change from day to day, so if you're in the market for a new home, it pays to keep track of them. This is what mortgage rates are averaging today:
| Term | Today's Rate |
| --- | --- |
| 30-Year Fixed Mortgage Rate | 2.934% |
| 20-Year Fixed Mortgage Rate | 2.883% |
| 15-Year Fixed Mortgage Rate | 2.412% |
| 5/1 ARM | 3.654% |
Data source: The Ascent's national mortgage interest rate tracking.
30-year mortgage rates
The average 30-year mortgage rate today is 2.934%. That's a slight decrease from earlier in the week. At today's rate, you'll pay principal and interest of $417.73 for every $100,000 you borrow. Your total monthly costs will be higher, however, because you'll have property taxes and homeowners insurance premiums to cover at a minimum. And you may have other expenses, like private mortgage insurance, which applies if you don't manage to make a 20% down payment on your home.
Check out The Ascent's mortgage calculator to see what your monthly payment might be and how much your loan will ultimately cost you. You can also find out how much money you'd save by snagging a lower interest rate, making a larger down payment, or opting for a shorter loan term.
20-year mortgage rates
The average interest rate for a 20-year fixed mortgage is 2.883%, which is a slightly discounted rate compared to what you'll pay for a 30-year loan. At today's rate, you'll pay principal and interest of $548.61 for every $100,000 you borrow. That's more than what you'll pay on a monthly basis with a 30-year mortgage, but you'll also pay less interest on your loan and be debt-free 10 years sooner.
15-year mortgage rates
The average interest rate for a 15-year fixed mortgage is 2.412%. That's even lower than what the 15-year loan was averaging earlier this week, and a great deal overall. Today's rate means you'll pay $662.65 per month in principal and interest for every $100,000 you borrow. Of course, that's a lot more than your monthly costs for a loan with a longer repayment term, but your interest savings over time will be huge, and, of course, you'll be debt-free much sooner.
5/1 ARMs
The average interest rate for a 5/1 ARM is 3.654%, which is higher than the average rate for a 30-year loan. And that means you're better off skipping the ARM right now. The whole point of an adjustable-rate mortgage is to get a deal on your rate initially. But if you're going to be paying more interest than what you'd pay with a 30-year fixed loan, then you shouldn't be taking on the risks that come with an ARM -- namely, that your rate could climb once your introductory period is over.
Should I lock in a mortgage right now?
A mortgage rate lock guarantees you a certain interest rate for a specified period of time -- usually 30 days, but you may be able to secure your rate for up to 60 days. You'll generally pay a fee to lock in your mortgage rate, but that way, you're protected in case rates climb between now and when you actually close on your mortgage.
If you plan to close on your home within the next 30 days, then it pays to lock in your mortgage rate based on today's rates -- especially since they're still extremely competitive. But if your closing is more than 30 days away, you may want to choose a floating rate lock instead for what will usually be a higher fee, but one that could save you money in the long run. A floating rate lock lets you secure a lower rate on your mortgage if rates fall prior to your closing, and while today's rates are still very low, we don't know if rates will go up or down over the next few months. As such, it pays to:
LOCK if closing in 7 days
LOCK if closing in 15 days
LOCK if closing in 30 days
FLOAT if closing in 45 days
FLOAT if closing in 60 days
If you're convinced the time is right to apply for a home loan, be sure to shop around with different mortgage lenders to see what offers you're eligible for. You may find that one lender offers a better rate than another, or that two lenders offer similar rates, but one has much lower closing costs.
Just be sure to do your rate shopping as quickly as possible. Each time you apply for a mortgage, it counts as a hard inquiry on your credit. Too many of these inquiries can bring down your score, but if you apply with multiple lenders within 14 to 45 days, they'll all count as a single inquiry. Plus, that way you won't have to worry about missing out on the fabulous rates that are available right now.
We're firm believers in the Golden Rule, which is why editorial opinions are ours alone and have not been previously reviewed, approved, or endorsed by included advertisers. The Ascent does not cover all offers on the market. Editorial content from The Ascent is separate from The Motley Fool editorial content and is created by a different analyst team.