Mortgage Rates Are Rising. Should Prospective Buyers Be Worried?
by Maurie Backman | Updated July 19, 2021 - First published on Jan. 22, 2021
Many or all of the products here are from our partners that pay us a commission. It's how we make money. But our editorial integrity ensures our experts' opinions aren't influenced by compensation. Terms may apply to offers listed on this page.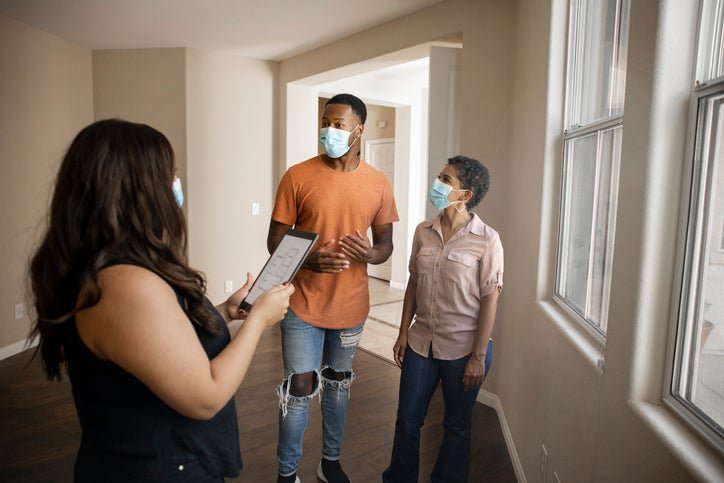 Though mortgage rates are still low, they've been climbing since the start of the year. Here's what buyers need to know.
On Jan. 1, the average interest rate for a 30-year mortgage was 2.765%. On Jan. 14, the interest rate jumped to 2.856%. While the latter is still a competitive rate in the grand scheme of things, it's hard to overlook the fact that mortgage rates have been climbing since 2021 began. The same holds true for refinance rates, which are generally a bit higher than the rates for purchase mortgages.
All of this begs the question: Should you rush to buy a home in case rates keep climbing? Or are you safe to wait things out?
Don't sweat rate fluctuations
First, let's get one thing out of the way. Mortgage rates can change on a daily basis, so it's not uncommon to see them creep upward for a period of time before dropping back down. But if you're worried about rates rising dramatically in the course of the year, that's unlikely to happen.
Right now, the economy is in a really bad place, and until things improve significantly in that regard, mortgage rates will probably remain relatively low. That doesn't mean they won't climb a bit more or even start to hover around the 3% mark. But will we see 4% mortgage rates this year? That's very doubtful.
Another thing to keep in mind is that the difference between a 2.765% mortgage rate and a 2.856% rate isn't so substantial. If you're taking out a 30-year, $200,000 mortgage to buy a home, a rate of 2.765% will give you a monthly payment of $817.54 for principal and interest on your loan, and your total interest will amount to $94,315.61 over the life of your loan. With a 30-year, $200,000 mortgage at 2.856%, you're looking at a monthly principal and interest payment of $827.76, and total interest of $97,990.90.
Clearly, over the course of 30 years, that rate will indeed cost you more in interest. But on a monthly basis, you're talking about paying around $10 extra for your home. Of course, this is just one example comparing two specific rates, and the higher rates climb, the more you'll pay. And also, this doesn't mean you shouldn't try to snag the lowest mortgage rate you can. But you shouldn't let fear of rising rates drive your decision to buy a home sooner this year rather than later. If you're unable to find a home that meets all of your essential needs, it could pay to wait and see if inventory opens up later this year -- even if it means locking in a slightly higher mortgage rate.
Similarly, you may find that waiting to apply for a home loan results in a better rate for you. Say your credit score is good but not great. If you can increase your 700 credit score to 760, you might qualify for a much lower rate. But your score won't jump overnight, so if you need six months to improve it, that's worth doing.
Shop around
No matter when you decide to apply for a mortgage and what rates are averaging at that time, it's always a good idea to shop around for offers with multiple lenders. Doing so will increase your chances of landing a great deal.
Remember, too, that when you look at average mortgage rates, you're seeing a snapshot of how rates are trending on a national level. Based on your location and credit score, you may be eligible for a more favorable rate than the average, so don't get too caught up in those numbers. Instead, apply and see what offers you actually qualify for.
The Ascent's Best Mortgage Lender of 2022
Mortgage rates are on the rise — and fast. But they're still relatively low by historical standards. So, if you want to take advantage of rates before they climb too high, you'll want to find a lender who can help you secure the best rate possible.
That is where Better Mortgage comes in.
You can get pre-approved in as little as 3 minutes, with no hard credit check, and lock your rate at any time. Another plus? They don't charge origination or lender fees (which can be as high as 2% of the loan amount for some lenders).
We're firm believers in the Golden Rule, which is why editorial opinions are ours alone and have not been previously reviewed, approved, or endorsed by included advertisers. The Ascent does not cover all offers on the market. Editorial content from The Ascent is separate from The Motley Fool editorial content and is created by a different analyst team.