Racked Up Holiday Debt? Refinancing Could Help You Pay It Off
by Maurie Backman | Updated July 19, 2021 - First published on Jan. 17, 2021
Many or all of the products here are from our partners that pay us a commission. It's how we make money. But our editorial integrity ensures our experts' opinions aren't influenced by compensation. Terms may apply to offers listed on this page.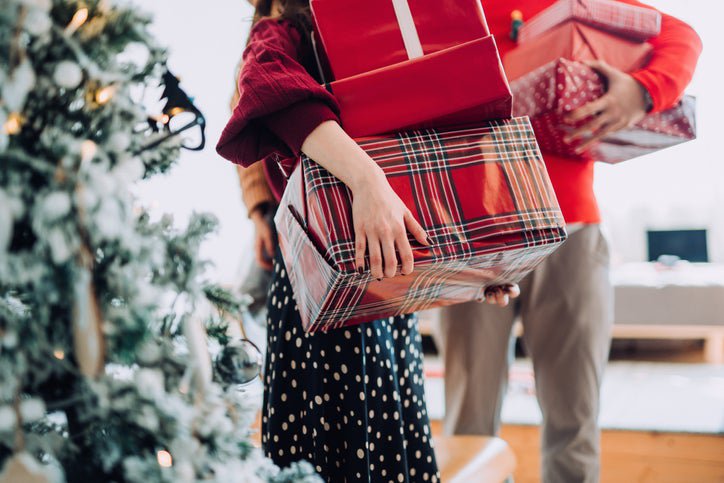 If you're sitting on debt from 2020, here's one cost-effective way to tackle it.
Maybe the coronavirus pandemic inspired extra generosity during the holidays, so you went a little overboard with gifts. Or maybe you made last-minute travel plans that caused you to pay more for your flight than what your paycheck could cover.
A lot of people are sitting on debt from the holidays. If you're one of them, know that the sooner you pay it off, the less money you'll waste on interest charges. Also, carrying too much credit card debt can damage your credit score -- bad news if you're planning to apply for any sort of loan soon.
Of course, paying off a whopping pile of debt may seem daunting. But if you own a home, here's one potentially easy way to make your debt disappear faster.
How refinancing can work to your benefit
If you're thinking of refinancing your mortgage and have a load of holiday debt, you may want to consider a cash-out refinance instead of a traditional one. With a traditional refinance, you get a new home loan in the amount of your remaining mortgage balance. With a cash-out refinance, you borrow enough to pay off your existing mortgage balance plus extra money you can use for any purpose.
Say you owe $200,000 on your mortgage, plus another $3,000 on your credit cards from the holidays, and your home is worth $260,000. In that case, you should have no problem qualifying for a cash-out refinance in which you borrow $203,000 instead of $200,000. (When we say "no problem qualifying," we mean solely from a mortgage amount perspective; if your credit is poor and your debt-to-income ratio is high, you may not qualify.) Assuming you get that $203,000 loan, you'd use your $3,000 in cash to pay off your credit cards, then repay your new mortgage just as you did the old one.
Why is that better than making a separate mortgage and credit card payment? It's simple: Unless you owe money on a credit card with a 0% interest rate (and those rates only last a limited time anyway), you're likely to pay lower interest on a mortgage than what the typical credit card charges. The average refinance rate for a 30-year loan, as of this writing, is around 2.85%. Meanwhile, your credit card may charge you 15% interest or much more. Rolling that balance into your mortgage could make it less expensive to repay.
Now, there is one caveat: If you've recently refinanced your mortgage, you don't necessarily want to refinance again in cash-out form just to pay off holiday debt. There are closing costs associated with refinancing that can equal 2% to 5% of your loan amount. However, if you were planning to refinance anyway and you owe money from the holidays, a cash-out refinance could be a good bet.
If you're going to refinance, shop around with a few lenders to see what offers they have available. Each lender sets its own fees and rates, and doing a little research could help you snag the best deal.
The Ascent's Best Mortgage Lender of 2022
Mortgage rates are on the rise — and fast. But they're still relatively low by historical standards. So, if you want to take advantage of rates before they climb too high, you'll want to find a lender who can help you secure the best rate possible.
That is where Better Mortgage comes in.
You can get pre-approved in as little as 3 minutes, with no hard credit check, and lock your rate at any time. Another plus? They don't charge origination or lender fees (which can be as high as 2% of the loan amount for some lenders).
We're firm believers in the Golden Rule, which is why editorial opinions are ours alone and have not been previously reviewed, approved, or endorsed by included advertisers. The Ascent does not cover all offers on the market. Editorial content from The Ascent is separate from The Motley Fool editorial content and is created by a different analyst team.