Why Are Home Prices Skyrocketing?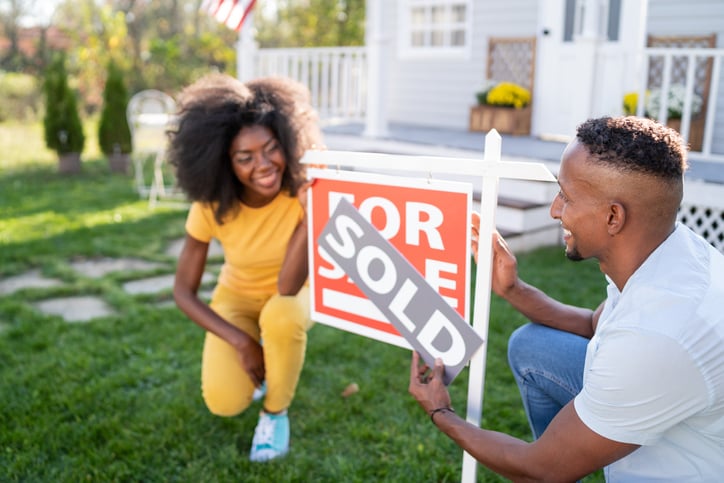 Many or all of the products here are from our partners that compensate us. It's how we make money. But our editorial integrity ensures our experts' opinions aren't influenced by compensation. Terms may apply to offers listed on this page.
We're in a recession. So why are home prices so high?
COVID-19 has been hammering the U.S. economy since March, and while the stock market has largely managed to escape its wrath, unemployment has skyrocketed. Surprisingly, the residential real estate market is still holding strong despite the ongoing recession. In fact, sellers are actually commanding top dollar for their homes at a time when you'd expect the opposite. What gives?
Why home prices are soaring
The reason home sellers are making a killing boils down to the very basic economic concept of supply and demand. When there's a lot of supply, there's less demand, and when there's less demand, prices tend to go down. On the other hand, a lack of supply can lead to more demand -- and higher prices.
That's what's happening right now when it comes to home sales. The National Association of Realtors reports that home prices rose 3.5% from June of 2019 through June of 2020. But the number of overall sales is down 11.3% from a year ago.
In other words, there's currently a lack of inventory when it comes to residential properties. That means sellers who list their homes are able to do so at a higher price point, knowing full well that buyers can't be choosy. Meanwhile, mortgage rates are at historic lows, which means house hunters who haven't been hurt financially by the COVID-19 crisis are itching to take advantage of them. Hence, buyers are willing to pay top dollar, and sellers are walking away happy.
In fact, close to 54% of home sales were subject to bidding wars this past June, reports Redfin. That's great news for sellers, but for buyers, not so much. In a bidding war, you typically wind up paying well above a seller's asking price because you're competing with other buyers. It's stressful as well as expensive.
How to improve your chances of snagging a home in today's market
If your credit is strong and you're eligible for today's top mortgage rates, then it certainly pays to lock in a mortgage -- but doing so is useless if you don't have a home to buy. So how can you navigate today's tricky housing market?
For one thing, seek out a mortgage pre-approval. That sends the message that you're a serious buyer, which may lead a seller to accept your offer over somebody else's. You're also more likely to snag a home today if your contract isn't heavy on contingencies -- requirements that need to be met for a home sale purchase to go through. Some sales, for example, are contingent on a buyer being able to sell his or her existing home first, but that's a negative for sellers. If you're able to present fewer contingencies, that'll work in your favor.
Be a cautious buyer
While it may seem like you'll need to bend over backward today to snag a home, you also don't want to overpay too substantially -- otherwise, what you might save via a competitive mortgage rate, you'll end up spending on a higher-than-planned monthly payment. Research to see what homes normally go for in the neighborhood you like. If a seller's asking price is mildly inflated and the home is great, you may want to move forward. But if you're looking at paying $30,000 above a seller's asking price, or $50,000 more than what a home in that neighborhood usually sells for, then you may want to start looking in another area -- perhaps one where there's more inventory to choose from.
Right now is a great time to sign a mortgage, and the more mortgage lenders you shop around with, the greater your chances of snagging a good rate. Just don't wipe out those savings completely by overpaying for a home you'd normally find for a lot less.
We're firm believers in the Golden Rule, which is why editorial opinions are ours alone and have not been previously reviewed, approved, or endorsed by included advertisers. The Ascent does not cover all offers on the market. Editorial content from The Ascent is separate from The Motley Fool editorial content and is created by a different analyst team.