How 2 Teachers With 3 Kids Saved $1.1 Million by Age 40
by Dana George | Updated July 23, 2021 - First published on June 25, 2021
Many or all of the products here are from our partners that pay us a commission. It's how we make money. But our editorial integrity ensures our experts' opinions aren't influenced by compensation. Terms may apply to offers listed on this page.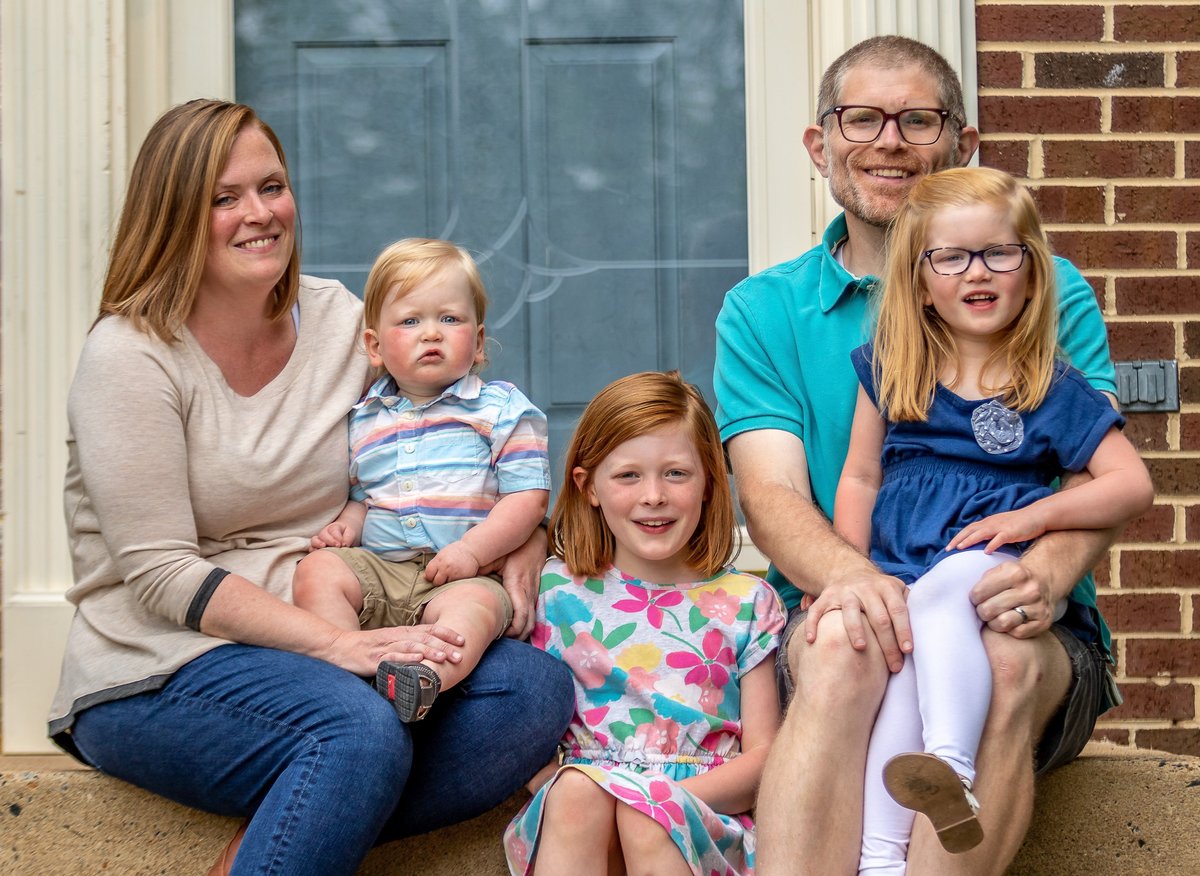 The Fairs are an example of how everyday people can build a healthy nest egg.
By the time they were 40, married teachers Don and Jill Fair had more than $1 million put away toward retirement.
And they didn't do it by hitting the jackpot or falling backwards into an inheritance. The couple, who earn the same as most teachers in Prince William County, Virginia, built up a nest egg by coming up with a realistic, workable plan for wealth.
To understand how they amassed more than $1 million by the time Don turned 40, it helps to peek into six ways the couple has dealt with their personal finances from the beginning.
1. Zap debt, even if the process is slow
Don calls their money issues "the typical millennial story." The couple graduated college, married, and decided that the first thing they wanted to do was pay off debt.
According to Don, the plan was as simple as they come. "We decided we were going to pay off credit cards first."
To provide the needed funds, the couple took on side hustles. They taught during the day, then worked second jobs through the parks and recreation department.
To take care of that credit card debt, Don and Jill added extra funds to the card with the highest interest rate each month. Once that card was paid in full, they used that money to pay more toward the next credit card. Slowly but surely, they found themselves free and clear.
The Fairs then turned their attention to other loans taken out as college students, sticking with the same budgeting method that worked with their credit card debt. They chipped away at the debt with the highest interest rate first. Once that debt was paid, they would direct the payment toward the debt with the next highest interest rate.
2. Build a buffer
When Don was a kid, he dreamed of being an investor. He remembers thinking that it would be "fascinating" to invest money and see what happens. Before they could invest in the stock market, though, Don knew they needed what he refers to as a "buffer" -- that's the difference between what you earn and what you spend.
Taking on those second jobs allowed Don and Jill to build that buffer. "For us, the buffer was paying off debt," Don said. "It gave us an extra $535 a month to put into savings. We automated it so that the money would go directly into savings before we saw it."
3. Make found money work for you
Don says that each time the couple paid off a debt or received a raise, tax return, or -- more recently -- a tax stimulus check, they used it to secure their future. At first, that meant getting rid of remaining debt. It also meant saving enough cash to purchase two three-year-old vehicles that they have owned since 2006 and, according to Don, "will drive them forever."
4. Make cash scarce
The Fairs work hard to control their money, rather than allow it to control them. They do this by making extra money "scarce."
"I'm frugal not because I'm smart, but because I'm lazy. If our money is liquid, I'm going to buy something," Don said.
To prevent the temptation to spend money on things they don't need, the Fairs invest it in accounts that are not as easy to access as checking or savings. They see the money in these accounts as working for them.
5. Forget the Joneses
About 40% of the Fair's income goes toward their retirement account. While friends are going on expensive vacations, the family is happy to hit the road a couple of times a year, stopping for Cokes and Slim Jims along the way. While other young families are opting for larger homes, the Fairs are happy to live in a 1,500 square foot townhouse that leaves them with enough money to do other things they want, like buy family season tickets to an area amusement park.
Don admits that it's hard to miss when other people are getting new toys and taking on new debt. "And then I think to myself, all I ever wanted growing up is freedom," Don said. Having money left over at the end of every month means not having to worry if he takes a road trip to Boston and the car breaks down on the road. It may seem like a small thing, but knowing there's money in the bank for emergencies is a luxury many American families simply don't have.
6. Overcome fear
Don knows that all the money he and Jill invest each month could become worthless -- at least for a while. To prevent "fear of investing paralysis" Don considers the historical performance of the stock market. Every time it's gone down, it's come back up.
Although Don never referenced the early-20th century motivational speaker Dale Carnegie, one of his tricks for overcoming the fear of investment sounds like it could have come straight from one of Carnegie's books or motivational speeches. Carnegie wrote: "First ask yourself: What is the worst that can happen? Then prepare to accept it. Then proceed to improve on the worst."
Don's take on "the worst possible outcome" is much more 21st century. "Either the stock market is going to work or it's not. If it doesn't work, we all have much bigger things to worry about."
If their investments do hit a rough patch, Don and Jill have a plan in their back pocket. They'll work a few extra years to help rebuild the portfolio. Don acknowledges that investing can be scary for some people and that it takes courage to put money in the market, but adds, "Finance is 99% behavioral."
According to Don Fair, the only way he and his wife hit the $1 million mark at a young age was by living below their means. It didn't matter how much they were earning as long as they took control of how much they were spending.
We're firm believers in the Golden Rule, which is why editorial opinions are ours alone and have not been previously reviewed, approved, or endorsed by included advertisers. The Ascent does not cover all offers on the market. Editorial content from The Ascent is separate from The Motley Fool editorial content and is created by a different analyst team.