5 Generations' Financial Priorities During COVID-19
Many or all of the products here are from our partners that compensate us. It's how we make money. But our editorial integrity ensures our experts' opinions aren't influenced by compensation. Terms may apply to offers listed on this page.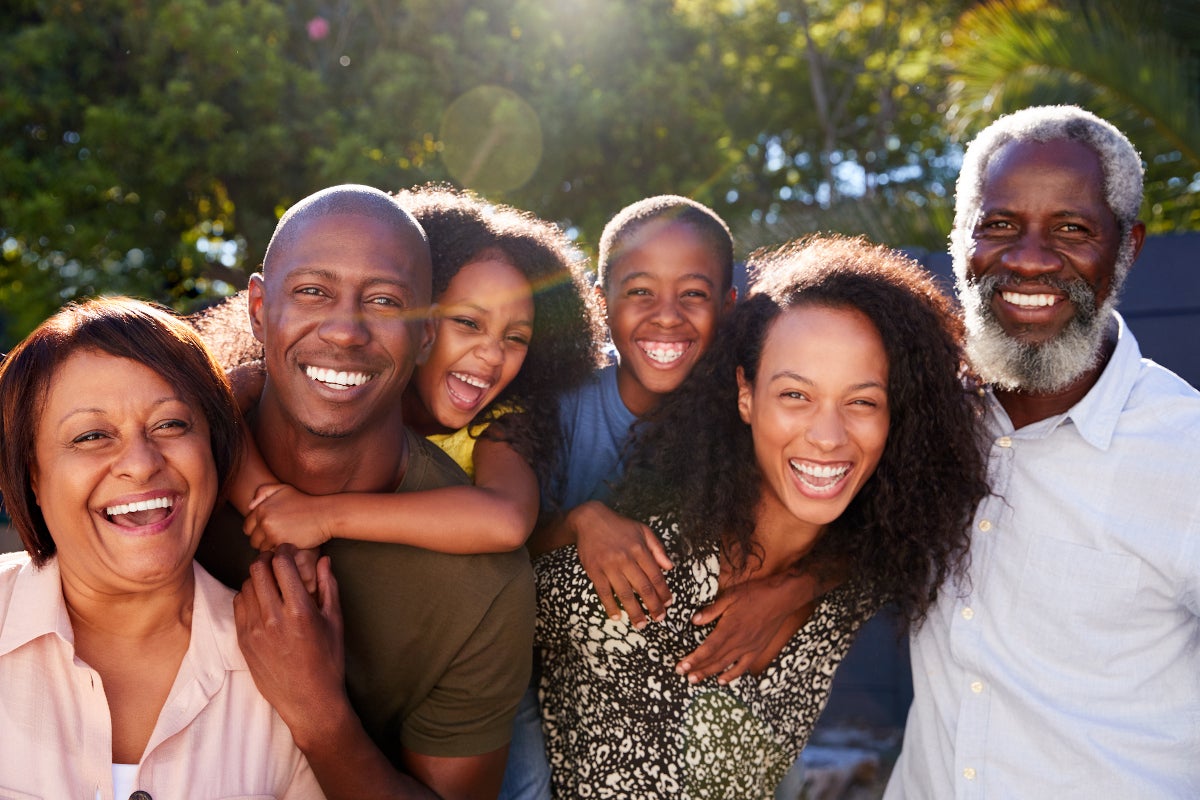 At the time of this writing, more than 1.3 million people around the world have been infected with the novel coronavirus. But COVID-19 has affected billions.
Exactly how it affects people, however, varies greatly. It depends on where you live, what kind of job you have, and how healthy you are.
It also depends on your age -- especially when it comes to money. As you'll see, how you feel about money right now depends partly on the generation you belong to.
Key findings
Every generation is worried about money right now, but millennials and members of Generation X are the most stressed.
Americans' financial priorities are changing -- the number of people whose top priority is saving has been cut in half.
About 30% of people said making enough money to live on was their top priority before the pandemic, while close to 50% say that now.
60% of Generation Z reported a loss in income, while only 40% of baby boomers and less than a quarter of the Silent Generation said the same.
Most Americans said they'll use a government stimulus check to pay their bills, but many also said they'll put it into a savings account or use it to buy household necessities.
Over half of respondents said they'd spend a stimulus check at a big-box or chain store, while less than 15% said they'd go to a local small business.
People are worried about their money
Our March 17, 2020, survey found that over 60% of people are worried about their money because of the novel coronavirus pandemic. In this survey, conducted on April 3, we found almost exactly the same thing -- around 59% of people said they're worried about their finances.
Most people still said they're "somewhat worried," but fewer people said they're "very worried" than in our March 17 survey.
It's possible that more actions from governments around the world and the passage of the Coronavirus Aid, Relief, and Economic Security (CARES) Act have reassured some people.
However, 43% of respondents said they're more worried this week than they were last week. Only 15% said they're less worried. So, while those resources and help from governments and businesses are helping, they're not easing the stress by much.
Based on counts of "somewhat" and "very" worried responses, Gen Xers are the most worried about their finances right now. The Silent Generation, on the other hand, is least worried.
Because many members of this generation are already retired, they could be living on the financial security they built through years of smart retirement savings -- which is why almost 43% of them said they're either "not worried" or "mostly not worried."
It's not hard to guess why older people are less likely to face a loss of income: With experience comes more secure jobs (except in the case of the Silent Generation, where many people are already retired). Millennials and members of Generation Z, however, have been hit hard by the pandemic.
Fortunately, when we asked people who had lost income if they've been relying more on credit cards or taking on more credit card debt, 57% of them said no. Which means at least some people have a backup plan.
Still, 43% are more heavily relying on credit cards. That's too many. If you're relying on your credit cards to get by right now, make sure to find out if your credit providers are offering assistance.
And if you think you're going to be charging a lot of things in the near future, consider opening a 0% intro APR card to keep your total costs down.
Financial priorities are changing
A financial meltdown like the one we're seeing right now has a big effect on people's priorities. It's harder to stick to your savings plan when you don't have a job -- or when the value of your 401(k) tanked.
We asked people about their priorities both now and before the pandemic. Here's what they said:
Americans have made big changes in their priorities because of the pandemic. The most striking fact is that the number of people who said their main priority is adding to their savings account has dropped a full 50% since the beginning of the pandemic.
The number of people focused on paying down debt has also taken a big hit.
So what are people prioritizing now?
Making enough money to live on, whether for themselves or their families. 31% of people said that was their #1 priority before the pandemic, while 48% say it has become their top focus in the past couple months. Those numbers are even more drastic in some sub-groups.
Here's an example: 27% of baby boomers said that "Making sure I have enough for me/my family to live on" was their top financial priority before the pandemic. Almost 50% said it's become their top priority since COVID-19 became a worldwide issue.
Millennials and Gen Xers are also significantly more focused on getting by right now than they were a few months ago.
Other financial changes
Over 17% of our respondents said their primary financial focus is finding or keeping a job -- that's up from around 13% before the pandemic.
But people are making other changes, too. Many respondents said they're
putting off trips,
delaying starting and running their own businesses,
not investing, and
figuring out how they'll pay for education.
Will the stimulus help?
The CARES Act is putting around $2 trillion into the U.S. economy. We wanted to know how it might help people and what they plan on doing with their stimulus checks.
Here's what people who expect to get a stimulus check said they'll use most of it on:
Most respondents said they'll use their stimulus checks to pay bills -- things like their mortgage, electricity, and water. They'll use it to keep a roof over their heads.
Over a quarter of people said they'll put most of the money into savings, which is another great use of your stimulus check.
Here's what Matt Frankel, CFP, has to say about what you should do with your stimulus money:
"If you've lost income due to the COVID-19 pandemic, the best move is to use your stimulus check to help pay your current bills. If you don't need the money to cover your current expenses, the best uses of the money (in order) are getting rid of high-interest debts like credit cards, starting or adding to an emergency fund, and investing the money for your future."
We're pretty impressed that a lot of people are already planning on using large portions of their checks for these purposes.
Where will people spend their stimulus checks?
While we're happy to see that people are likely to use their stimulus checks to keep from falling behind on their bills and pad their savings accounts in case things get worse, we were a little disappointed to see their answers to the next question.
Many small businesses are facing serious trouble with decreased customer flow and -- in many cases -- forced closures. While the CARES Act includes support for small businesses, it would be great if people also spent their stimulus checks within their communities to support their neighbors.
But most of the 22% of people who will spend their checks on household necessities or non-essentials will spend the majority of their checks at big-box stores like Target, Wal-Mart, Safeway, Meijer, or Costco:
Nonetheless, we're glad to see that people will be putting their money to good use.
Could this change how we manage our finances?
There's no question that the novel coronavirus pandemic is changing our world. Governments and businesses may never be quite the same. We've learned a great deal, and we're already starting to put safeguards in place for the next global pandemic.
But will individuals -- both in the U.S. and around the world -- change how they manage their finances? Will they keep bigger emergency funds? Will they be better prepared to weather a volatile stock market?
We can only wait and see.
(If you need assistance, or you're worried about your finances, be sure to check out our COVID-19 resources for tips, advice, and ways to get help.)
Methodology
Pollfish distributed this survey on behalf of The Ascent to 1,592 American adults ages 18 and over on April 3rd, 2020. While efforts were made to create a representative sample, there is variability in any sampling method, and no strict statistical testing was performed.
To classify respondents into generations, we used the Pew Research classifications: 23 and younger as Generation Z, 24–39 as millennials, 40–55 as Generation X, 56–74 as baby boomers, and 75 and above as members of the Silent Generation.
Respondents were 58% female and 42% male. Age breakdown was approximately 20% 18–24, 20% 25–34, 20% 35–44, 10% 45–54, and 20% over 54.
Some percentages may not total to 100% due to rounding.
We're firm believers in the Golden Rule, which is why editorial opinions are ours alone and have not been previously reviewed, approved, or endorsed by included advertisers. The Ascent does not cover all offers on the market. Editorial content from The Ascent is separate from The Motley Fool editorial content and is created by a different analyst team. The Motley Fool has a Disclosure Policy. The Author and/or The Motley Fool may have an interest in companies mentioned.
The Ascent is a Motley Fool service that rates and reviews essential products for your everyday money matters.
Copyright © 2018 - 2023 The Ascent. All rights reserved.