The Average Cost of a Funeral in 2020
Many or all of the products here are from our partners that compensate us. It's how we make money. But our editorial integrity ensures our experts' opinions aren't influenced by compensation. Terms may apply to offers listed on this page.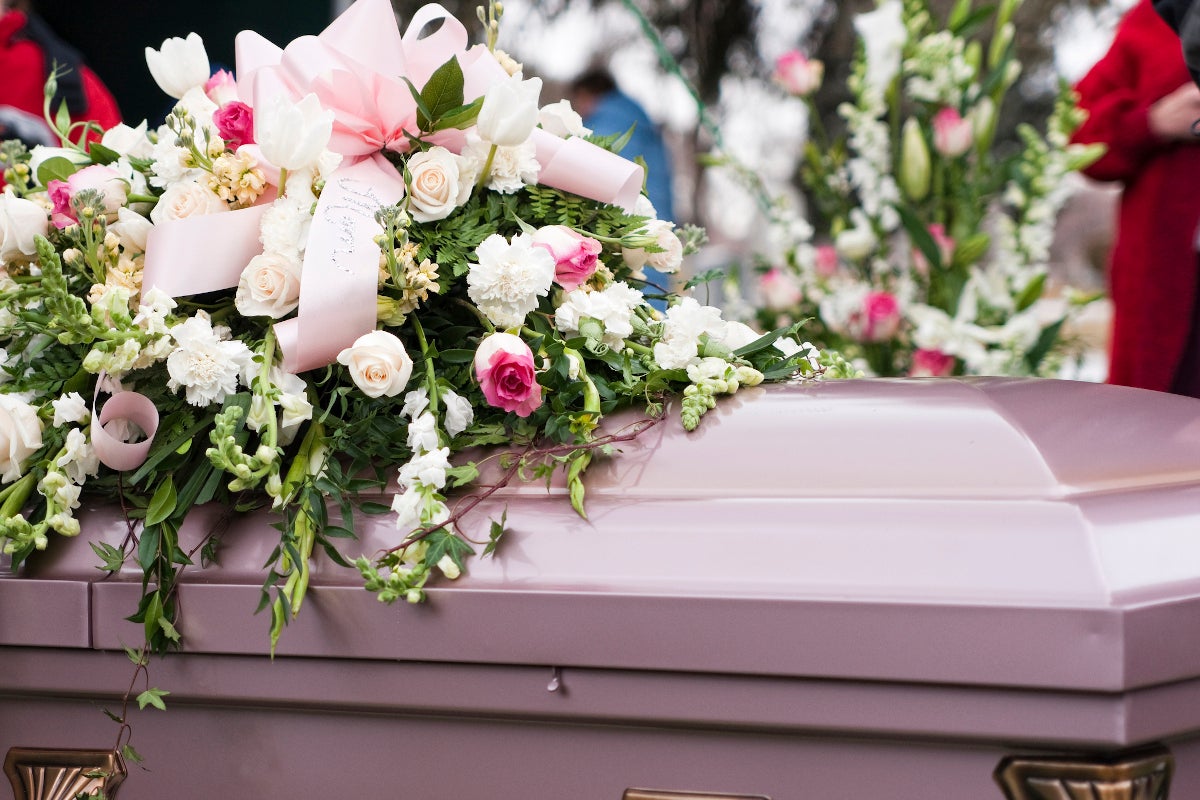 Talking about funerals is hard, isn't it?
It's a tough topic on its own, and throwing money into the mix makes it even more difficult. Just imagine asking a grieving friend or family member if they can afford to spend $10,000 on a funeral service and a casket (or if they'll need to take out a personal loan to avoid serious financial difficulty). These are real concerns for many Americans.
And consumers can find themselves footing a very large bill for a funeral and burial or cremation. We dug into the numbers to find out how much a funeral really costs. Here's what we found out.
Key findings
In 2019, the median funeral cost with a service and a burial was $7,640 (though you may want to think of this as the base price).
With a burial vault, the median cost rises to $9,135.
Funeral costs of $10,000 or $12,000 aren't uncommon.
Funerals are most expensive in the midwest and northeast portions of the country.
The median cremation cost in 2019 was $6,645.
The cremation rate in the United States is projected to be 56.4% in 2020, a sharp rise from previous years.
Average funeral costs
If you read up on the average cost of a funeral, you'll find a lot of disagreement. Some publications say $6,000, some say $9,000, and others say $12,000.
Why such a variety? Because there's no "standard" funeral. Consumers might choose a basic casket or upgrade to a metal one. They might hold a burial service or skip it. They can use, but don't necessarily need, a burial vault. As you'll see in the funeral cost breakdown below, there are many items that can increase or decrease the total cost.
Budgeting for an average funeral cost of $10,000 is a common tip. This covers a basic funeral with a viewing and burial with some extra room for transportation, catering, and other extras (if consumers shop around for the best prices).
To get a better idea of what a funeral actually costs, let's take a look at the breakdown.
Funeral cost breakdown
Here's what the National Funeral Directors' Association (NFDA) says were the median prices for different parts of a funeral in 2019:
The NFDA included only the basic costs in the chart above. Below you'll find several more costs that consumers may accrue:
These unexpected costs add up quickly. It's not unheard of to pay $15,000 for a funeral -- and it's easy to see why.
Of course, there are many options for saving money, and we'll talk about some of them below. Before we do, though, let's talk about the cost of cremation.
Average cremation costs
In many cases, cremation is a more affordable option than a traditional burial -- but it can still be quite expensive. A funeral with services includes most of the same things whether the deceased is buried or cremated.
For example, consumers still need to pay for basic services, rent the funeral home, and print materials for the funeral service.
But they can save some money over the cost of a burial, because they don't have to pay for expensive items like a casket, opening and closing of the grave site, and transportation to the cemetery.
In general, it's a good idea to budget around $7,000. Let's take a look at where that number comes from.
Cremation cost breakdown
The NFDA provides insight into these costs as well:
While many of the costs remain the same, there's a significant difference between a funeral with a traditional burial and one with a cremation -- about $2,500 with the cost of a burial vault, a cremation casket, and an urn.
But consumers may incur some of the extra costs in the table above, as well.
How many people choose cremation?
Cremation is becoming more popular around the world, with some countries reaching rates of over 90%. The NFDA projects that 2020 will see a cremation rate of 56.4% in the United States, with that number rising to almost 80% by 2040.
Funerals vary in cost by region
Like most other things, the cost of a funeral and burial services depends on where the consumer lives. The NFDA provides the following median prices for regions around the United States:
Consumers face funeral expenses with clouded judgment
Grief is a very powerful emotion -- and emotions can get in the way of making rational decisions. Consumers may find themselves asked to make difficult choices while they're grieving. If they aren't prepared for those questions, they can make costly mistakes.
This is why pre-planning funerals is a good idea. It's much easier to make sound financial decisions when your mind isn't clouded with grief (though consumers should avoid prepaying for funeral expenses).
Lincoln Heritage also points out that people rarely have experience with making these purchases, and aren't likely to know what to look for.
There are options for making funerals cheaper
While many people purchase burial insurance or leave savings to cover the cost of a funeral, there's no getting around it: $10,000 is a lot of money. Fortunately, consumers have lots of options when it comes to reducing the cost of a funeral. Here are just a few:
Shop around for the best prices, as they can vary a great deal between providers (this includes everything from renting the funeral home to printing memorial materials).
Opt for a cremation instead of a traditional burial to save around $2,500.
Choose a simple casket not made of metal or an expensive wood. Biodegradable caskets are becoming more popular and can be found for $1,500 or less.
Skip the embalming -- it's generally not required, especially if you hold a viewing quickly, and it can save you $700 or more.
Have a funeral service at your home instead of in the funeral home. With a median price of $500, this is an easy cost-saving measure.
Ask guests to bring flowers instead of using a florist. It's affordable for almost everyone, and it could save you over $500.
Donate the body to science. The remains will often be cremated and returned, and you can save as much money as you'd like, depending on which parts of the funeral you'd still like to hold.
Sources
We're firm believers in the Golden Rule, which is why editorial opinions are ours alone and have not been previously reviewed, approved, or endorsed by included advertisers. The Ascent does not cover all offers on the market. Editorial content from The Ascent is separate from The Motley Fool editorial content and is created by a different analyst team. The Motley Fool has a Disclosure Policy. The Author and/or The Motley Fool may have an interest in companies mentioned.
The Ascent is a Motley Fool service that rates and reviews essential products for your everyday money matters.
Copyright © 2018 - 2023 The Ascent. All rights reserved.