8 Common Challenges Entrepreneurs Face (and How to Overcome Them)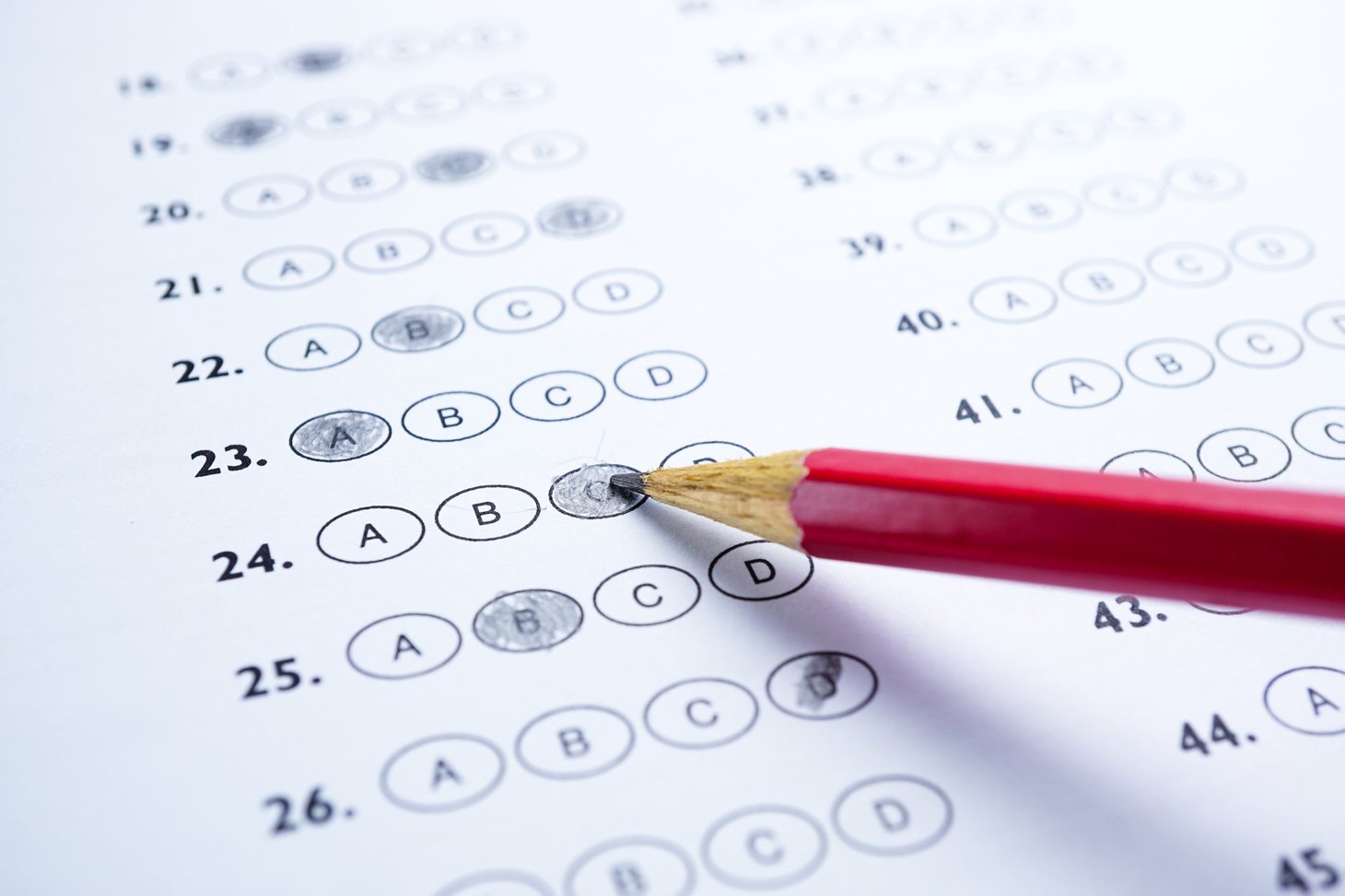 Many or all of the products here are from our partners that compensate us. It's how we make money. But our editorial integrity ensures our experts' opinions aren't influenced by compensation. Terms may apply to offers listed on this page.
Entrepreneurs face many obstacles, and the exact adversity you will face is impossible to predict, but these eight challenges are likely. Here's how to deal with each.
The challenges of starting a business are well-known. You wouldn't be here if you didn't wonder what you're in for as you contemplate launching the next app or developing a new beverage.
Entrepreneurial issues are many and varied, and they're unlike any you'll find as an employee in a business. So review entrepreneur challenges first before starting a business, and you'll avoid making common rookie mistakes.
Whether you're embarking on solopreneurship, infopreneurship, or becoming the next Steve Jobs, you will face adversity along the way. If you've decided to work for yourself, here are eight entrepreneurial problems you're almost certain to face and how to handle each of them.
1. Deciding what to sell
Probably the biggest challenge of entrepreneurship is figuring out what kind of product or service to offer. It's not an easy question because getting it wrong means your business will fail no matter how well-designed and set up it is.
Entrepreneurs must understand the customer who is likely to purchase their product, what market they are seeking to serve, what the competition looks like, what they could offer to give themselves a competitive advantage, if their target market is large enough to support the product, if their target market is too broad, and a host of other issues.
How to overcome it: Self-assess and research
There's only one way to deal with this challenge: diligent research. You must come up with a detailed business plan that you can defend to any potential investor or partner. Your research should describe your target market in great detail and offer realistic plans for how you will become profitable -- not pie-in-the-sky predictions based on nothing more than hope.
You also have to assess yourself to determine if you have the energy to pursue this idea to fruition and whether you have the right skills and strengths for the job.
2. Marketing
To paraphrase sales guru Grant Cardone, if people don't know you, they can't buy from you -- not won't buy from you but can't buy from you. Marketing introduces you and your brand to customers so it is possible for them to even consider buying your product and service.
But marketing is a challenge for entrepreneurs because oftentimes they're strapped for cash, and building a brand through marketing can be expensive with no immediate benefit early on. You've got to decide how to market your product or service -- choose from mobile, social media, or print -- and determine whether it's wise to work with outside agencies.
How to overcome it: Test and examine
When you're starting out lean, you must figure out where your marketing money will get the most bang for the buck. Start small with free social media platforms and try out a few different approaches.
Consider broad, more capital-intensive approaches based on some of the results you see. Always start with a small marketing effort and collect extensive data and business metrics on various approaches before jumping in with both feet.
3. Hiring talent
Entrepreneurs who want to expand must find help. At a certain point, you can't do it all on your own. But finding the right people is a big challenge, especially early on before you have your own human resources department and processes.
You must learn how to identify what type of people you need, how to evaluate them, and how to integrate them into your business so they are vital parts of your organization rather than "gofers" who need constant direction. You must invest time in reviewing credentials and candidates, or employees may actually hinder success.
How to overcome it: Narrow your focus
Develop a specific description of the role you're hiring for and a detailed breakdown of what skills and personality attributes you need for the position. Then start vetting applicants, checking each box to see how many of these attributes they meet so you can compare them later. Considering using outside headhunters to take over the process.
4. Delegating authority
It's not good enough to hire a bunch of people -- you must properly delegate work and responsibility to them. As an entrepreneur, the temptation is to try to do everything yourself, but this is not productive and will limit your company's growth. Strike a balance between monitoring the business and trusting others to accomplish objectives.
How to overcome it: Learn to trust
Give your employees clear roles and responsibilities, as well as rewards for meeting certain benchmarks. Make them stakeholders in your company's success. Avoid micromanaging people and processes. Give people the space to use their talents and only step in for minor course corrections. Be patient with others -- and with yourself.
5. Managing time
While it may seem like money is constantly in short supply, time is the only thing that will always be limited. Entrepreneurs must make sure their time is spent on the most important tasks, and they must avoid spending time on tasks team members can do. By freeing up this time, they can focus on the bigger-picture issues, such as how to take the company in a direction for growth.
How to overcome it: Be organized and delegate
Identify tasks that can be delegated and then delegate them. Resist the urge to do them yourself because you know you could do it perfectly. Trust your team members -- they will surprise you with how much they can get done and how well they can do it. Focus on your own strengths and let others handle everything else.
6. Guarding cash flow
Cash is always running for entrepreneurs, so you must guard it carefully. It's a challenge to ensure revenue is consistent and can always cover costs and payroll. The last thing you want to do is start paying employees late because you didn't plan cash flow properly, which can have ripple effects on the morale of your staff and their trust in your company and leadership.
How to overcome it: Budget and plan
Entrepreneurs need an effective billing system in place and good record-keeping, which is where accounting software can save the day. This software can account for all costs and help entrepreneurs promptly invoice for service and products. Consider working with an accounting professional if you need extra help in this area -- it's that important.
7. Finding capital
Before they even get to worry about cash flow issues, an entrepreneur needs capital to get off the ground. This is one of the most significant problems faced by entrepreneurs, particularly those striking out on their own who aren't well-connected to angel investors with deep pockets.
Without enough financial resources to start your business, it will be doomed to fail. You will need capital for space, equipment, or to develop and produce your product.
How to overcome it: Be resourceful and aggressive
Just like you must be a good salesman to get customers to buy your product, you must also market yourself and your company to potential investors. Consult with banks and investors in your area, or look to public platforms like Kickstarter. Consider approaching family, friends, and associates seeking investment or for connections to someone who might be willing to invest.
A word of caution on taking money from friends and family, however: That money will affect your relationship if things go south, so be very careful before taking this route.
8. Projecting confidence
Becoming an entrepreneur seems fun and exciting, and sometimes it is. But most of the time -- particularly early on -- you're constantly battling self-doubt. Do you have the confidence it takes to be an entrepreneur? Are you able to shake off feelings of the imposter syndrome?
Unless you are brimming with confidence and have the spirit to fight through adversity -- because you will face significant obstacles you can't foresee -- you will struggle as an entrepreneur and will likely quit.
How to overcome it: Believe in your skills and vision
One way to deal with imposter syndrome is to remind yourself that, even when you're failing, that's never true. You have skills that are valuable, and your persistence and hard work is admirable and something most people aren't even brave enough to attempt.
Seek support and advice from other entrepreneurs to get you through the tough times. And don't completely bat away feelings of doubt. Sometimes they open your eyes to problems that you need to fix, so be honest with yourself and willing to learn from setbacks.
Before you jump in, you need a gut check
Are you excited about entrepreneurship? That's a good attitude to have. But approaching it like a get-rich-quick scheme with no real interest in the venture itself will result in you flaming out almost immediately.
You must take entrepreneurship very seriously. There is a lot of risk, and the failure rate is high. An entrepreneurial mindset is not enough -- one thing that millionaires and billionaires don't often reveal in their books is how much money they started out with, what kind of connections they or their family had, or other advantages that you probably don't have.
Don't be fooled by those who suggest the only thing stopping you from overnight success is ambition. Most entrepreneurs either throw in the towel after a short time, or they spend years or even decades slowly building their business.
If you want to be one of the latter, first ask yourself whether you have the stamina to work nights and weekends while you keep your day job to support yourself and your family. Is that a lifestyle you could handle? How badly do you want this?
Once you answer that, the path forward becomes a lot clearer.
Alert: highest cash back card we've seen now has 0% intro APR until 2024
If you're using the wrong credit or debit card, it could be costing you serious money. Our experts love this top pick, which features a 0% intro APR until 2024, an insane cash back rate of up to 5%, and all somehow for no annual fee. 
In fact, this card is so good that our experts even use it personally. Click here to read our full review for free and apply in just 2 minutes. 
We're firm believers in the Golden Rule, which is why editorial opinions are ours alone and have not been previously reviewed, approved, or endorsed by included advertisers. The Ascent does not cover all offers on the market. Editorial content from The Ascent is separate from The Motley Fool editorial content and is created by a different analyst team.