How to Cold Call Like a Pro: 7 Essential Tips
Many or all of the products here are from our partners that pay us a commission. It's how we make money. But our editorial integrity ensures our experts' opinions aren't influenced by compensation. Terms may apply to offers listed on this page.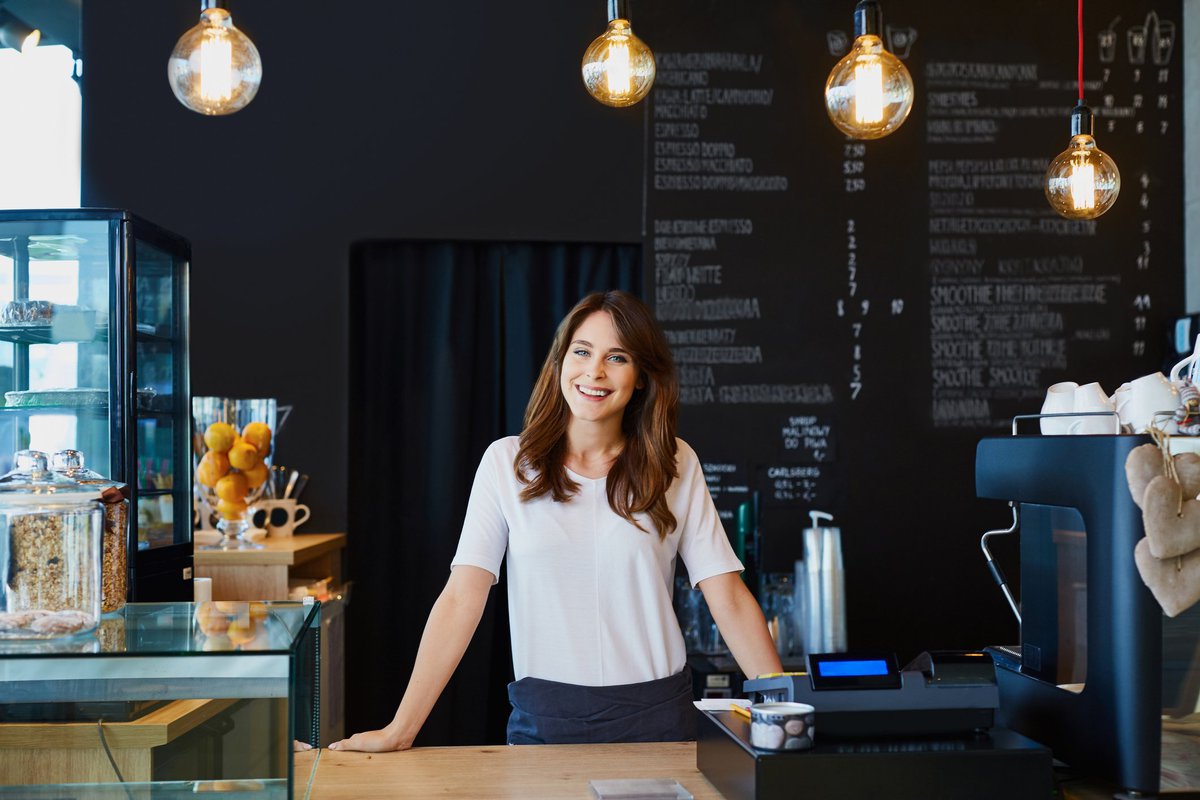 Cold-calling is a time-tested strategy for businesses looking to find new customers, but it can be a grind with a low success rate. This guide will help you understand how best to use this strategy.
Few things in the world are more intimidating than picking up that phone and dialing someone you've never met before in the hopes of making a sale. I know, I've done it many times before.
As far as sales tactics go, you can't get much more basic than cold-calling. When you're a bootstrapping entrepreneur with no money for a marketing campaign and no way to hire salespeople, the only tools you have at your disposal to get your product sold is a phone, a list of numbers, and bravery.
It's hard to get rejected repeatedly. But for someone just starting out with a new business, it's often the only way to get a foothold and start building a customer base.
This guide will help you take the tried-and-true best practices of cold-calling and apply them to your own sales and marketing strategy to increase your chances of success.
Overview: What is cold-calling?
Cold-calling refers to when a salesperson or sales team contacts a potential customer by phone without any prior relationship between the two parties. Cold calls have a low success rate because of this lack of relationship, meaning that the customer does not know -- and therefore does not trust -- the salesperson. In these cases, only a stellar pitch that grabs the customer's attention will succeed in getting them to agree to a follow-up meeting.
Because of the low success rate, this form of telemarketing has fallen out of favor with many businesses, but it remains a key part of sales strategies for other firms or entrepreneurs who seek to break into a market with nothing but a product and a phone list.
Is cold-calling the right sales strategy for your business?
Cold-calling is one of the most established ways to generate sales leads, and it has numerous upsides and downsides.
Advantages of cold-calling
Cold-calling has three main advantages:
It increases the reach of your business: Because you're not bound by geography, all you need is a phone to reach a wide range of customers.
It's inexpensive: For small businesses and entrepreneurs just starting out, the low cost of cold-calling is appealing. All you need is a phone, a list of potential customers, and time to make the calls.
It gives you direct feedback: Unlike an online marketing campaign, cold-calling will give you direct feedback on both your product and your sales strategy. You'll learn more about potential customers and can take a more consultative approach.
Disadvantages of cold-calling
Cold-calling has three main disadvantages:
It has a high rejection rate: Most of the time, your phone calls will go unanswered, and the vast majority of those who do pick up will not be interested. It may take 50-100 calls each day to generate even modest business. Also, those you solicit may be rude, which may prove demoralizing when dealt with repeatedly.
You're battling market saturation: The ease and low expense of this approach mean lots of people are doing it, and you run the risk of looking like spam. Your time may be better spent on social media and generating referrals.
It's an inefficient approach: Customers typically are turned off by cold-calling, which in turn risks tarnishing your brand. With the rise of digital technology and social media, there are simply better ways of finding customers.
7 proven cold-calling tips and tricks
If you feel that cold-calling is the best marketing strategy for your business right now, these cold-calling tips will help you maximize your chances of success.
1. Turn a "no" into a "yes"
One of the top cold-calling techniques is turning people who initially reject you into clients. After making your elevator pitch, listen carefully to the needs of the person on the other end of the phone and act as a consultant, suggesting solutions that may or may not include your product.
Seek to add value and solve the customer's problem, not merely to make a sale. Be persistent and determined to solve the customer's problem. If you can do this on the initial call, they're more likely to agree to a follow-up meeting.
2. Embrace rejection
Recognize that rejection is part of the game, and don't take it personally. If someone is dismissive or rude, brush it off and get comfortable with it. Learn from negative responses and keep trying. The better you are at letting rejection slide off you, the more likely you will be able to move on to the next customer quickly and with a positive attitude -- essential to earning that next meeting.
3. Work on your sales pitch
If you've written a sales pitch, don't stick to the same script when it's clear it's not working. If you think it's too wordy, or not long enough, or you suspect a phrase is turning off customers, then go back to the drawing board and make adjustments. Eventually, you will settle on a solid pitch that seems to get the most traction.
4. Invest in technology
One of the most overlooked sales tips for cold-calling is to simply be organized by using technology, such as customer relationship management (CRM) software. These applications can organize all of your contacts and allow you to take detailed notes for the purposes of making follow-up calls. These applications can also automatically dial customers and do other tasks to make you more efficient with your time.
5. Be patient
Patience is a vital part of effective cold-calling. Understand that this is a numbers game, and stick with the strategy even if you have long streaks of rejections. Avoid high-pressure techniques and see each call as the beginning of a relationship, rather than as an opportunity to close a sale. Follow up on the leads you develop and build on your initial calls over time.
6. Be super-targeted in your approach
Every time you get some interest from a potential customer and an agreement to a follow-up meeting, you get excited at the prospect of a sale. But not all leads are created equal -- some will just waste your time.
That's why your initial cold calls must be targeted. If you cast too wide a net, you schedule a lot of pitch meetings, but the rejection rate is high. Better to have a high cold call rejection rate but a high conversion rate in follow-up meetings.
7. Keep learning
Your sales plan cannot be rigid. Cold-calling provides you with vital information that you should use to constantly tweak that plan. Track your activity and nail down what time of day seems to result in the most success. Gather feedback from leads and take notes. Use this information to further refine your plan.
Develop your own cold-calling strategy
Through trial and error, you'll develop your own cold-calling strategies. The important thing is to keep at it and identify what works and what doesn't. Successful cold-calling is all about persistence and being willing to adjust.
Track as much data as possible and keep detailed notes on the people you cold call. Look for ways to increase your efficiency. Ask yourself if you even have the right phone list or if you should do more prospecting to find people more likely to find value in your product. If you've been aggressive in adjusting your strategy, over time you will make it work.
We're firm believers in the Golden Rule, which is why editorial opinions are ours alone and have not been previously reviewed, approved, or endorsed by included advertisers. The Ascent does not cover all offers on the market. Editorial content from The Ascent is separate from The Motley Fool editorial content and is created by a different analyst team.
The Motley Fool has no position in any of the stocks mentioned. The Motley Fool has a
disclosure policy
.