A Beginner's Guide to Contextual Advertising
Many or all of the products here are from our partners that pay us a commission. It's how we make money. But our editorial integrity ensures our experts' opinions aren't influenced by compensation. Terms may apply to offers listed on this page.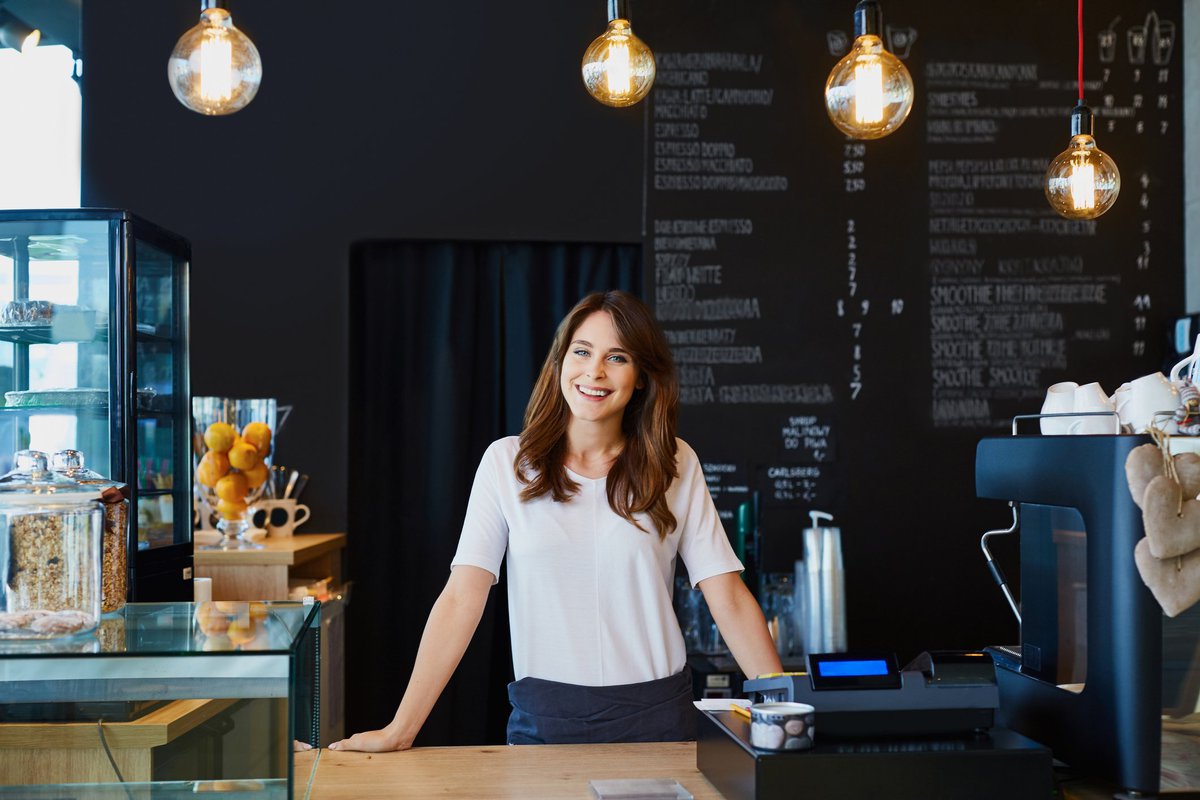 Contextual advertising offers a way for businesses to run super-targeted ad campaigns to increase the bang for their buck. Here's how the process works and how it can help your business with examples.
Advertising is maddening for any business. One recent survey found that marketers waste about a quarter of their budgets on ad campaigns that don't work. That's a huge drain on finances that most small businesses can't afford.
Fortunately, today's digital world provides all sorts of new technology for finding your target customer and reaching them. You have a wide range of tools available to you, and contextual advertising is one of the most popular options.
If you've been frustrated by your advertising campaigns, contextual ads may be the way to reach your target market. These ads ensure no dollar is wasted by vetting each person who sees them. Ad companies who use contextual advertising only show your ads to customers who are the most likely to buy based on the content they're viewing.
This guide breaks down what contextual advertising is, what it looks like, and how to make it work for your business.
Overview: What is contextual advertising?
Contextual marketing or advertising is a form of digital advertising where a visitor to a website gets shown an ad that is relevant to the content on the page. This automated process matches up the ad with the contextual keywords searched by the website visitor.
For example, if you searched for a video on YouTube on how to build a gaming computer, you might get an ad for Alienware. This type of business advertising seeks to get super-targeted clicks from potential customers who are most likely to purchase from the company, rather than advertise broadly on many websites.
How contextual advertising works
This form of advertising involves a marketing campaign that uses contextual targeting based on keyword research. In other words, an advertisement provider such as Google Ads receives your ad and the keywords you're targeting, and it shows ads that are relevant to the content of a webpage that displays ads based on the keywords you selected.
For example, you may have a line of hair care products that you want to appear on the blogs of popular hair stylists with large audiences, so you create a campaign in Google Ads that targets keywords that might appear on those blogs, like "hair growth oil" or "hair growth vitamins." Any blog that writes about those terms and uses Google Ads to make money may show your ad.
3 benefits of contextual advertising
Contextual advertising provides three benefits in particular to companies seeking to find their target customers.
1. Highly targeted
It's easy to waste advertising money on broad campaigns that are displayed to a large number of customers, but only a small percentage have any interest in your products.
With contextual advertising, you get more bang for your buck, because every single ad that is run is shown to someone who has already demonstrated an interest in a topic related to your product. It helps you reach a particular niche in a way you can't with broader campaigns.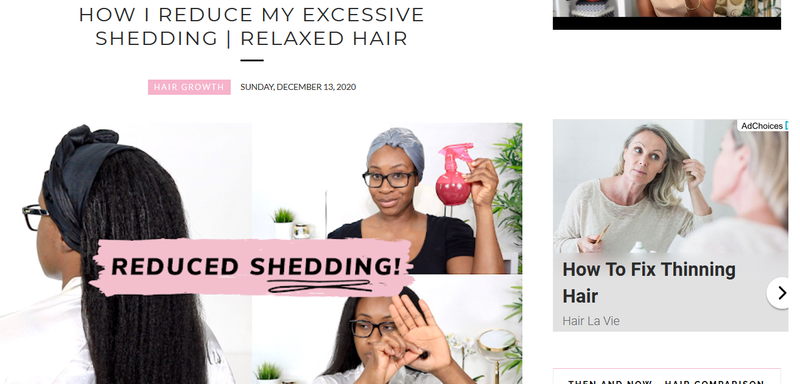 2. Measurable
It's easy to track metrics and data with these campaigns, making them more valuable. You can determine if ads are resulting in the revenue you anticipated, and identify which ads are more successful. Armed with this information, you can go back to the drawing board if things aren't going right and make tweaks -- or increase the number of ads that have proven more successful.
3. Customer-friendly
Not only is this kind of advertising good for the advertiser but also customers. Instead of being bombarded with a bunch of products they aren't interested in, they see ads that pique their interest. This leads to more engagement with the customer, and this seamless interface just creates a smoother overall experience.
Contextual advertising examples
So, what does contextual advertising look like in real life? Here are three examples of where you might come across them on the internet.
1. Video ads
As we mentioned earlier, YouTube uses contextual advertising quite a bit. For example, if you watch videos on home improvement or do-it-yourself projects, you'll probably see ads for tools or stores that sell home improvement supplies.
2. Behavioral ads
Behavioral ads are another common form of contextual advertising, although they represent somewhat of a twist in that they appear based on user behavior rather than strictly the content.
If you've been viewing a lot of videos about project management software, for example, you may start noticing ads for project management software solutions popping up in all sorts of videos. Basically, the algorithm says, "you've shown an interest in this topic in the recent past, so we'll keep showing ads to you regardless of the content you're reading or viewing now."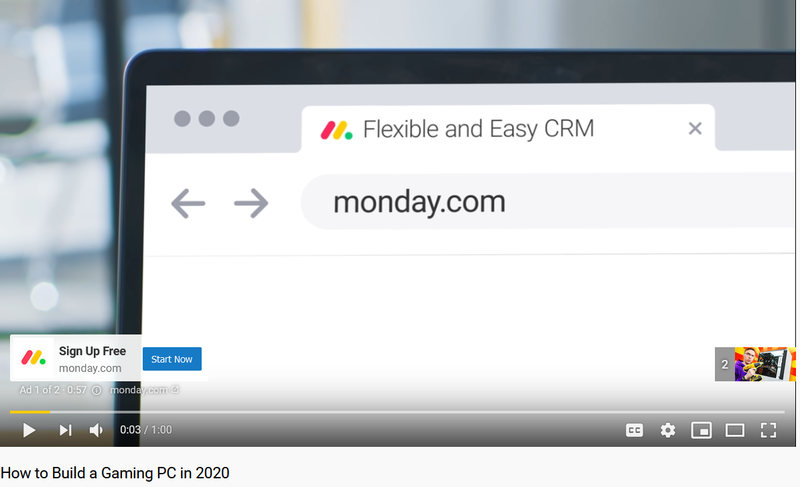 3. Native ads
Native advertising is when a company writes a piece of content for a website that advertises its product. This content is designed to look less like an ad and more like the website's regular content to prompt the reader to actually read it instead of ignoring it. Some websites will go further and produce the article themselves in order to get a commission from sales via affiliate marketing.

Your business needs a well-rounded marketing campaign
Contextual traffic is an excellent way to increase your revenue, but it's one of many marketing channels you should be using if you want to build a successful business.
Here are some other areas you should explore as you build out a comprehensive marketing and advertising strategy for your business:
Display advertising: As the name implies, display advertising simply refers to an ad on websites, apps, or social media that uses graphics, video, or some other visual element to deliver a brand message to the target audience. Contextual advertising typically involves display ads, showing them near similar content in order to better capture the attention of the consumer. You should explore all display advertising possibilities, from interactive ads to videos to interstitials -- a wide range is available to your business.
Programmatic advertising: Programmatic advertising is when companies use software to buy digital advertising instead of traditional methods like proposals and negotiation. This form of advertising relies on algorithms to determine where ad money would be used most efficiently using some key performance indicators. There's some overlap between programmatic and contextual advertising -- the key difference is that while contextual focuses on content, programmatic gets more specific by dissecting the audience and focusing on certain websites or apps.
OTT advertising: OTT or over-the-top advertising is similar to typical TV ads, but they are used for streaming media platforms. These ads are typically unskippable and have increased in popularity with the growth in streaming services. Unlike contextual advertising, it targets a broad cross-section of customers like a typical TV ad.
It'll take some trial and error before you find the right marketing strategy for your business. Collect extensive data about your marketing efforts so you can spot trends and identify areas where things are going well and where you're probably wasting money. With a focused and agile approach, your business will eventually find the sweet spot.
We're firm believers in the Golden Rule, which is why editorial opinions are ours alone and have not been previously reviewed, approved, or endorsed by included advertisers. The Ascent does not cover all offers on the market. Editorial content from The Ascent is separate from The Motley Fool editorial content and is created by a different analyst team.
Suzanne Frey, an executive at Alphabet, is a member of The Motley Fool's board of directors. The Motley Fool has positions in and recommends Alphabet (A shares) and Alphabet (C shares). The Motley Fool has a
disclosure policy
.