How to Find Your First Client: A Guide
Many or all of the products here are from our partners that pay us a commission. It's how we make money. But our editorial integrity ensures our experts' opinions aren't influenced by compensation. Terms may apply to offers listed on this page.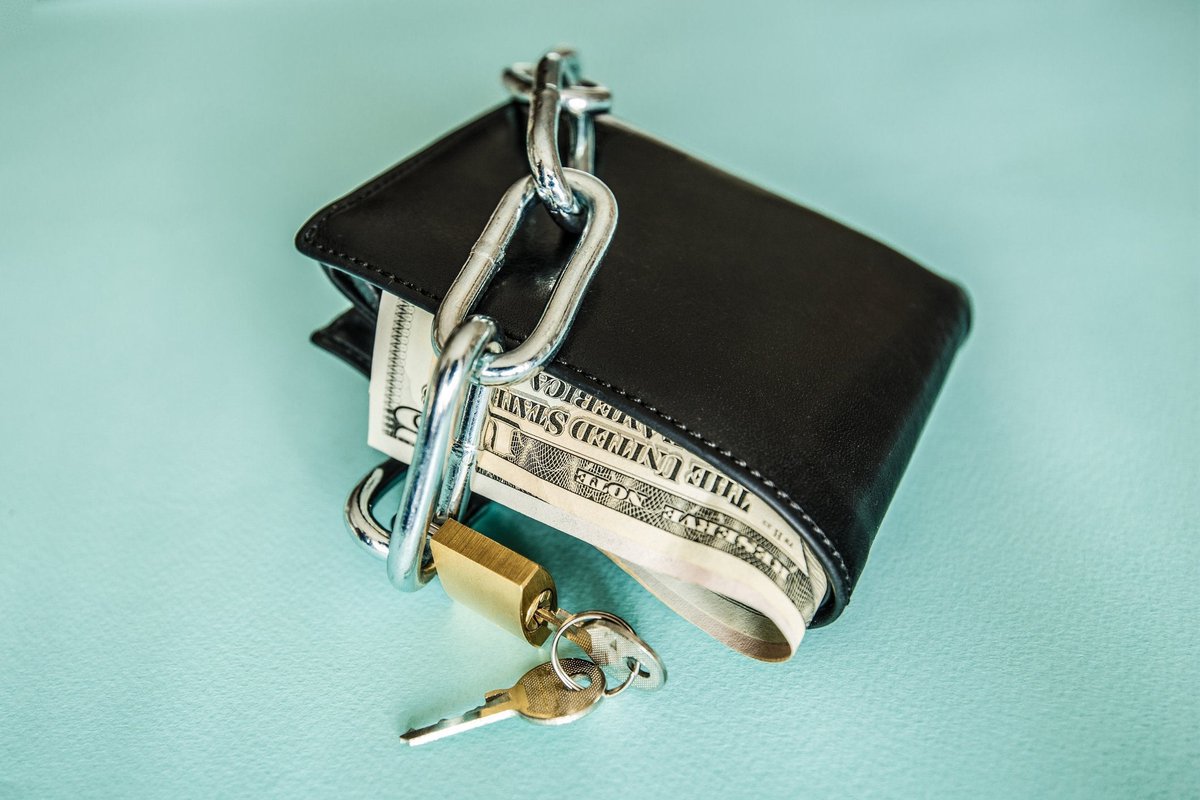 Finding your first client is an exciting milestone in a new business, but how do you get there? This step-by-step guide will help you identify, build a relationship with, and close on that person.
The first step in launching any business, beyond developing a product, is finding that first customer. And that's a lot easier said than done.
Many startups stall out of the gates, as all of that planning and product development give way to the need to finally make money. Actually talking that first client out of their money suddenly seems a lot more difficult than you imagined, and you're wondering what you're doing wrong.
If you're struggling with how to find clients and need some ideas on what to do, this guide is for you. These are good tips for anyone who wants to be a good salesman, but they're especially important to landing that first sale.
1. Educate yourself
The first key in getting clients is to know your market. Do the research necessary to properly understand your industry and what potential clients are looking for in terms of service or products. If you aren't offering the right product, it doesn't matter how good a salesperson you are.
Evaluate the competition thoroughly and determine what you can provide that would fill a niche and beat out your competitors. Be open to the fact that your original product may not be good enough and needs improvement. Keep learning and focus on fulfilling your clients' needs.
Quick tip: Contact your local Small Business Development Center for help researching your target market. They have access to extensive resources for this kind of research.
2. Get an online presence
These days, it's almost impossible to get your first client without a strong online presence. You must have a professional-looking website and social media accounts that will allow potential clients to connect with you. Clients need some way to find out more about you on their own, and a way to contact you.
Quick tip: Simple but professional website design platforms like Wix and Squarespace can help you get a good website up and running in no time.
3. Leverage social media
Few marketing channels are more important than social media in the modern age.
If you aren't using Facebook, Twitter, LinkedIn, or Instagram to boost your brand and connect with potential customers, you are missing out on a lot of opportunities to get leads and land that first client.
Develop or join a community on social media that centers on something relevant to your business, and use this to interface and build trust with prospective clients.
Quick tip: Focus on engagement. For example, if you sell hair care products, ask a hair care Facebook community you're part of for their favorite hair care tips, and share your own.
4. Network
When it comes to finding new clients, nothing beats networking. And that means going beyond social media. Go to events relevant to your industry, such as seminars and conferences, and meet every person you can. When it comes to figuring out where to find clients, too many people rely entirely on the online world.
Be bold and even shameless in promoting yourself. While this may prove difficult in a post-pandemic world, find a way to get live person-to-person interactions.
Quick tip: Always follow up after networking with someone, and don't wait too long. If you wait a couple of months before reaching out again, they've probably forgotten who you are and you've missed your chance.
5. Use inbound marketing
Use inbound marketing or pull marketing to draw prospects into your site and increase brand awareness and visibility. You can do this by producing content in your field of interest that is keyword-rich and utilizes search engine optimization (SEO) best practices, or you can do cross-promotion with a related website.
Quick tip: Some examples of content you could use for this effort include blog posts or YouTube videos that provide helpful information to potential customers. For example, if you sell hair care products, you could create a series of videos showing hair care tips.
6. Pet personal
Finding clients is all about relationship management and getting personal with people. Once you have found someone who has shown some interest in your business, develop a relationship with them and find out what their needs are.
Really become invested in solving their problem. Identify any weaknesses you can address and demonstrate authority in the subject, all while exhibiting a personable manner and a helpful attitude.
This builds trust in you and desire for the product, which increases the chances that that first client will pull the trigger and buy from you.
Quick tip: Keep notes on individual prospects' needs and other pertinent information so you're always prepared for future interactions. They'll be impressed that you remembered and more likely to trust you.
7. Demonstrate value
Trust is important in client marketing, but you've got to demonstrate the value of your product as well. Show specifically how your product will help your clients achieve their goals. Demonstrate superior customer service and anticipate their needs. Use your conversations with them about what their needs are to develop a customized pitch that hits every expressed need they have.
Quick tip: Create a presentation just for that customer that addresses every single point the customer raised in previous interactions.
8. Be consultative in your approach
Approach the potential client as a consultant, not as a salesperson. Your goal should be to help the client solve a problem, not to sell a product. Be open and listen first. Tailor solutions based on the client's needs, and demonstrate flexibility based on what the client says. Seek creative solutions rather than be rigidly confined to a script.
Quick tip: Listen more than you talk. Again, you're not trying to talk the customer into your product, you're trying to demonstrate that you're someone they can trust with their money.
9. Be transparent
Transparency is an important part of trust, so be clear with your client about what you can deliver, and don't overpromise. Ensure contractual and payment terms are unambiguous -- you can do everything right with a client until it comes time to pay, and if they find out you weren't upfront about pricing and terms, it could destroy the trust you've built.
Quick tip: If you can't deliver on a customer need, be upfront with them about it, or propose an alternate way to handle that problem. Don't promise you can solve it in the hopes that you'll figure it out at some point.
10. Don't be afraid to move on
Yes, you badly want that first client, but that doesn't mean you should do things that don't make sense for your business. Don't let prospects waste your time due to a lack of commitment. If they want to talk to you constantly but you can't get them to move forward, thank them for their time and move on to the next prospect.
Quick tip: Set a hard deadline, after which you thank the customer for their time and move on. Remember, your time is more valuable than any one prospect. There will be others, so move on to the next.
Keep that client happy after the sale
Once you land that client, don't neglect ongoing client management. It does no good to convince that first customer to part with their money, only to have them ask for it back in the form of a refund. If that happens, you're back at square one, so make sure your product is fantastic and your customer service keeps them happy.
Client management software can help here. It will keep you organized and help you track interactions with customers so you can ensure there are no issues after a sale. Give a few top-rated software options a test run -- you might be surprised how it impacts your conversion rate.
We're firm believers in the Golden Rule, which is why editorial opinions are ours alone and have not been previously reviewed, approved, or endorsed by included advertisers. The Ascent does not cover all offers on the market. Editorial content from The Ascent is separate from The Motley Fool editorial content and is created by a different analyst team.
Randi Zuckerberg, a former director of market development and spokeswoman for Facebook and sister to Meta Platforms CEO Mark Zuckerberg, is a member of The Motley Fool's board of directors. The Motley Fool has positions in and recommends Meta Platforms, Inc. The Motley Fool has a
disclosure policy
.