A Beginner's Guide to Content Management
by Mark Roy Long | Updated Aug. 5, 2022 - First published on May 18, 2022
Many or all of the products here are from our partners that pay us a commission. It's how we make money. But our editorial integrity ensures our experts' opinions aren't influenced by compensation. Terms may apply to offers listed on this page.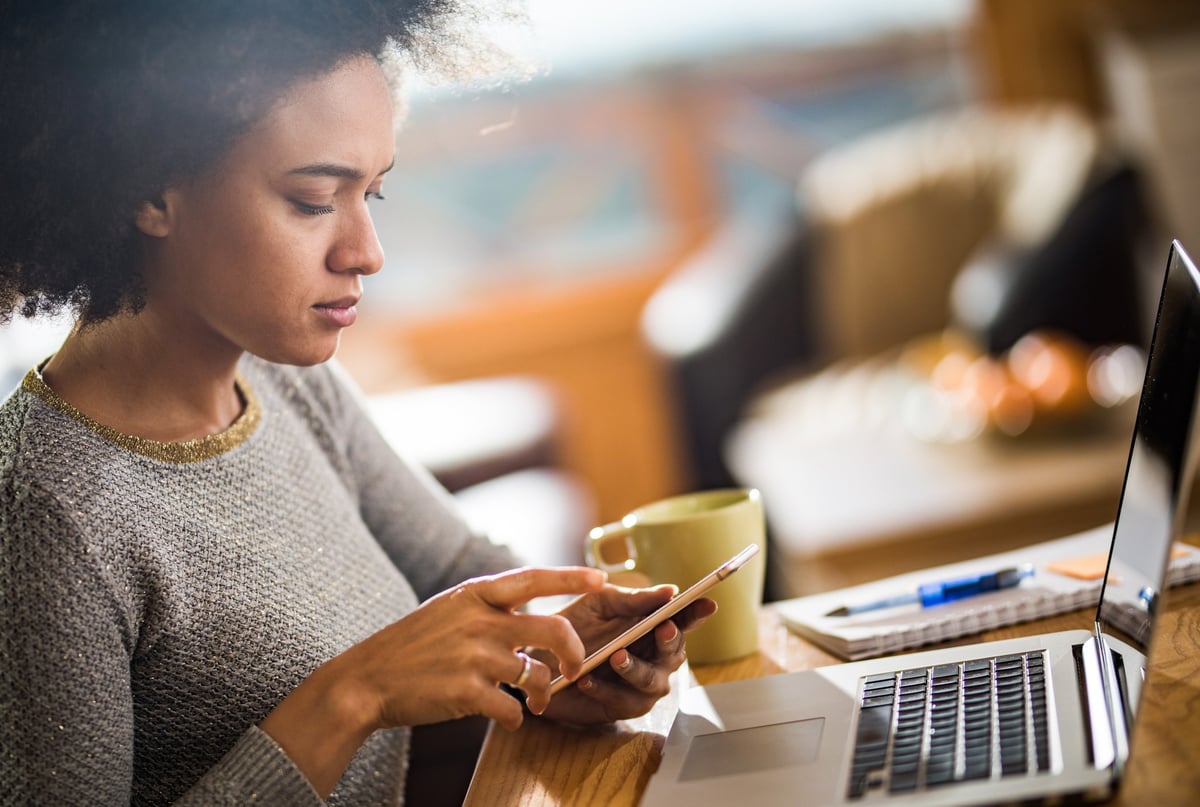 Your small business website should aid customer acquisition and generate sales by providing an easy to use and helpful user experience. Make that happen with The Ascent's content management plan.
It's true. Your website is a key, integral component to generate revenue and grow your customer base. Available 24 hours a day, 365 days a year, It's where your customers will find and learn about your business, ask questions, schedule appointments, and make purchases.
Your business website must integrate text, graphics, multimedia, and other design elements to educate, inform, and convince visitors.
Of course, that's easier said than done. To create the best website experience possible, you need to coordinate the creation, deployment, and evaluation of all the content you use. We'll go over the five steps to create a content management plan.
Overview: What is content management?
Content management is the process by which content is created, published, and evaluated for its effectiveness. Digital content for websites will typically be stored in and published by a content management system (CMS).
When building your website, use content management software from the outset. Otherwise, unorganized, disjointed content will quickly multiply to where adding and updating information will steal your time and frustrate you endlessly.
The stages of the content management lifecycle
There are five stages in the content management lifecycle:
Plan -- Identify your audience, their needs, and the content that will satisfy those needs.
Create -- Produce the content identified in step one.
Manage -- Use a CMS to organize and access approved content.
Deploy -- Publish content via your CMS.
Evaluate -- Determine the effectiveness of published content.
How to create a content management plan for your small business
Formulating your content management process requires an ongoing commitment of consistent time and effort. It's the only way to earn the credibility you want from your customers when they come to your website.
Step 1: Planning
Whether you're building your website from scratch or maintaining an existing one, have a well-developed plan in place. Include the goals you want to accomplish, the workflow and quality control to achieve them, and the performance metrics you'll use to evaluate your results.
Tips for planning your content
The difference between a dream and a goal is a timeline. Set a firm schedule with periodic milestones to stay on track with your content management plan. Without such discipline, it's hard to stay on point.
Audience analysis: Who are your potential customers and what do they need? Answer these questions and you'll know the content you need. If you already have a brand positioning strategy, that will contribute to defining content that will appeal to your target audience.
Performance goals: Identify the metrics up front, whether pageviews, email list signups, website-generated queries, or whatever metric you deem important. Then create to those markers.
Step 2: Creating
After you've identified the content your audience needs, you can begin creating it. Remember these two concerns: consistency and quality.
Tips for creating your content
Website visitors should never be distracted by inconsistencies in content presentation on one page or across multiple pages. Every time they have to reread something that's unclear or internally groan because of some careless textual error or graphics problem, they're no longer focused on what you can do for them.
Style guide: Create a detailed style guide for text and images to ensure consistent usage and formatting. For example, make sure the viewpoint, first, second, or third person, is consistent, and use the correct size and file format of your logo and other graphics to avoid screen rendering problems.
Labeling content: Name files based on their content. Never label anything Image, Image(1), or Image(2). And always put the date at the end of the file name.
Step 3: Managing
You're almost there. Once your content's created, those folders full of text, image, and other digital files on your computer need to be uploaded to your CMS website. Anyone with appropriate permissions can access them.
Tips for managing your content
Successful website management requires that you designate a content manager. If your size and revenue justifies it, hire someone to do this. Otherwise, designate an employee with this job to prevent everyone from using your CMS in a willy-nilly fashion.

Control and order from the outset beats trying to constantly straighten out your CMS.
Digital content management: Choose the best CMS software for your current needs with an eye to future growth. Do you just need an informational website? Do you want e-commerce capabilities? Marketing? How many user accounts will you require? How much storage space will you need for archiving?
User roles: Define user roles within the CMS. Not everyone needs to do everything all the time. Each user should have their own set of permissions, which controls access to content and CMS capabilities to keep everything organized.
Step 4: Deploying
Once you're familiar with your CMS interface and how to manage content, you can begin to publish. Double and triple check to make sure you have all your baseline content for each page 100% complete before publishing it. Nothing annoys and damages your credibility more than links to "page not found" 404 pages.
Tips for deploying your content
A dedicated content manager will greatly aid content publishing. Every CMS has its own ins and outs to remember and employ correctly, so your content manager can keep up with this.
Cross platform/device testing: Double check how your content displays across multiple platforms and devices. Every editing interface for posts and pages claims to be "what you see is what you get" (WYSIWYG), but that's hardly ever completely accurate.
Publishing schedule: Set up a content publishing schedule. Regularly posted content encourages visitors to return as you build out your site.
Step 5: Evaluating
An integral part of the planning process in step one was identifying website and content goals. A well-constructed site will let you calculate the direct return on investment (ROI) from your content management plan.
Tips for evaluating your content
Evaluating performance analytics at just one point will not generate actionable insights. Instead, you need to produce regular reports to see how website performance and traffic are trending.
Performance metrics: Choose two or three metrics to gauge -- pageviews, clicks, returning visitors, referring pages, length of site visit, pages viewed during a visit -- otherwise you'll become overwhelmed by all the available data.
Act on performance insights: Once you've tracked performance metrics over time, act on that data. Determine what content is working best and why? What can you do to replicate that success? Which content is underperforming, and how can you rework it to be more effective?
The best content management software for small businesses
An internet search will turn up dozens of CMS providers. While most have the same standard features for organizing and publishing content, their prices and additional options can vary widely. One good place to start is with the three CMS vendors below.
1. Wix
Wix is The Ascent's top-rated CMS due to its easy setup and ability to create well-designed pages. It comes with industry-specific page templates and hundreds of apps that increase its functionality.
If you're uncertain where to begin with building your website, Wix has you covered. Its interface identifies all the tasks you need to complete and walks you through them. In addition, Wix can create your site's entire color scheme from an uploaded logo, so the look and branding will be consistent from the start.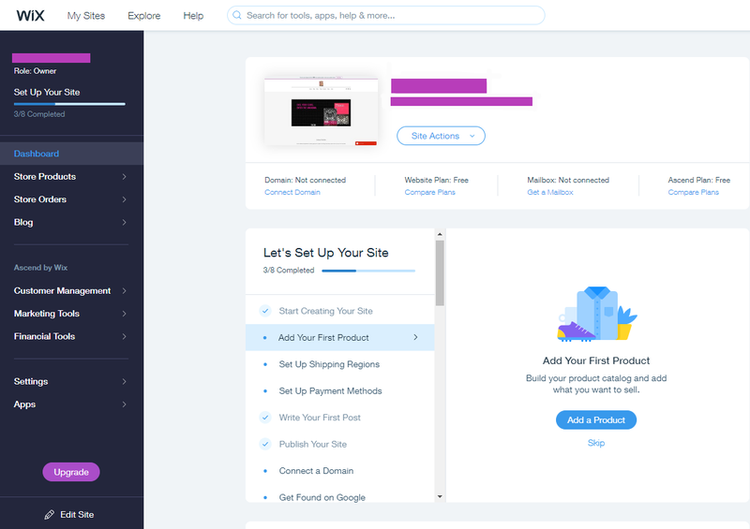 Wix offers a "forever free" website builder, which will allow you to start small but scale up as your needs grow. The paid plans range from $13/month to $23/month and come with increased bandwidth, access to premium apps and plug-ins, and much more.
2. Wordpress
Wordpress is the most popular CMS site builder in the world for good reason: It's easy to operate, is full of robust features, and offers great support for storing and organizing your content files. It's also designed for search engine optimization (SEO), which will help leverage your content to drive even more traffic to your site.
One area that Wordpress excels in is defining user roles. There are six predefined roles -- super admin, administrator, editor, author, contributor, and subscriber -- defined by the permissions and restrictions each one is granted. In addition, you can create custom roles by adding or limiting the capabilities of user groups.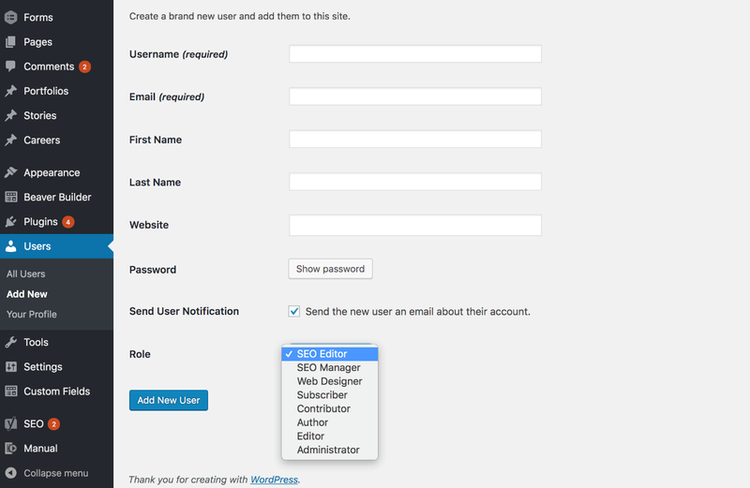 Like Wix, Wordpress has a "forever free" option that comes with many of its most powerful features. Its four paid plans range from $4/month to $45/month and provide increasing functionality such as custom domain names, additional storage, live chat, and e-commerce capabilities.
3. HubSpot CMS
Finally, The Ascent rates HubSpot CMS with the best customer support. That will be key due to all of its features, which include built-in marketing channels and integrated lead management.
Besides the standard marketing analytics detailed above, HubSpot CMS provides even more granular performance data you'll find useful when calculating ROI. This includes, for example, the number of call to action (CTA) views on a page, number of CTA clicks, and the conversion rate of CTA views versus clicks.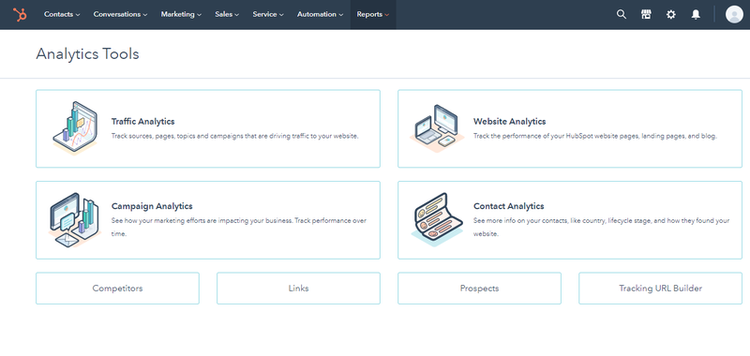 HubSpot CMS is pricier than Wix or Wordpress. It offers two plans, one that starts at $300/month and the other for $900/month. HubSpot CMS may not be a good fit for novices, but if you're more experienced and know how to use the advanced features, its prices are reasonable.
Implement your content management plan now
Successful content management is a boon to your website marketing, attracting and maintaining customers to increase sales and revenue. Some thoughtful planning up front combined with the best CMS for your needs will allow you to create and maintain a website that's a high-performing asset.
We're firm believers in the Golden Rule, which is why editorial opinions are ours alone and have not been previously reviewed, approved, or endorsed by included advertisers. The Ascent does not cover all offers on the market. Editorial content from The Ascent is separate from The Motley Fool editorial content and is created by a different analyst team.
The Motley Fool has positions in and recommends Target. The Motley Fool has a
disclosure policy
.