8 Examples of Bad Customer Service and How to Fix Them
Many or all of the products here are from our partners that pay us a commission. It's how we make money. But our editorial integrity ensures our experts' opinions aren't influenced by compensation. Terms may apply to offers listed on this page.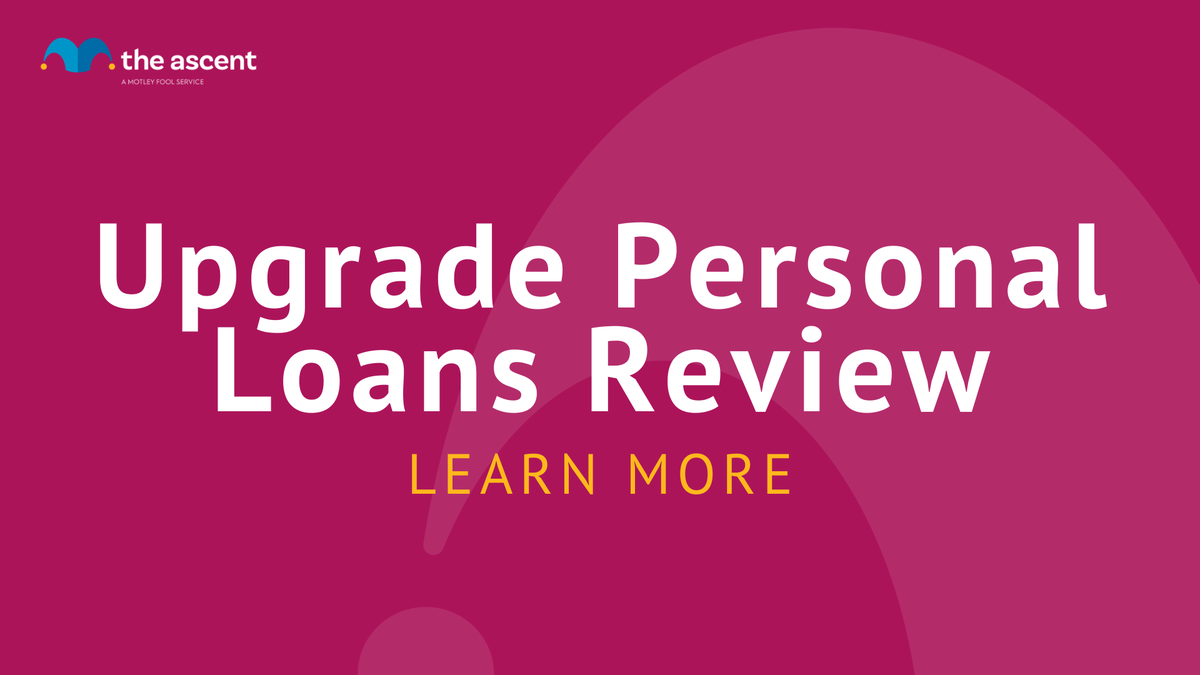 Making customer service mistakes is normal, but recognizing and fixing those mistakes could save your business. Check out these common examples of bad customer service and how to fix them.
There's no excuse for poor customer service, especially with the available resources out there to build and strengthen your customer service department. A positive customer experience is the most important thing for your business because it can't operate without customers.
With that said, you can't fix issues that you don't know exist. The good news is there are common customer service mistakes that have been made time and time again. We're here to tell you what they are and how you can fix them so your business doesn't fall victim to bad customer service skills.
1. Not deviating from a script
As both a customer and someone who has worked in customer service, having strict guidelines for how to respond to a customer issue doesn't really work for either party.
It can create frustration on both sides, especially if it's a first-time customer, and emotions inevitably get involved. Below are three better options to help boost customer satisfaction.
What your business could do instead of strictly sticking to a script:
Give various response options in the script. Instead of only offering one way to reply to certain cues or keywords, customer service reps can have a few to choose from and can use their judgment to pick which one best fits the situation.
Provide different script outlines for different situations. This way, there is still a script for your customer service reps to stick to, but it can be tailored to specific issues. As new issues come up, the script can be amended to ensure it's as comprehensive as possible.
Training on each of the scenarios in the script will also ensure your customer service reps are familiar enough with them to cut down on the time it takes getting to each scenario on the phone.
Have guidelines for what not to say instead. If you run into a situation where it would be easier to provide a list of things that should never be said, it might be easier for your customer service reps to come up with the right things to say instead.
2. Ignoring social media messages
With a lot of interacting with businesses happening on social media these days, you are bound to have messages from customers asking various questions or lodging complaints of some kind. In order to keep up with those and maintain high customer service standards, consider the following suggestions.
What your business could do instead of ignoring social media messages:
Have a small department devoted to handling social media inquiries. This team could even just be one person whose job it is to go through all of your social media platforms, check the messages, and answer any questions customers are asking.
It's often the simplest way customers think they can get in touch with you, so prove them right and make sure someone answers each and every customer inquiry.
Devote time for each customer service representative to spend answering social media messages. If you don't have the staff (or funds to hire staff) to be dedicated solely to social media customer service, you can make a schedule with your current customer service reps.
Make a rotating schedule where each person takes an hour to check social media and respond to complaints, questions, or general inquiries. That schedule should run continuously throughout your normal business hours at the very least.
3. Long wait times
We live in a world of instant gratification, so customers aren't usually happy when they have to wait to speak to a real person about an issue. Mitigate that unhappiness with the below ideas.
What your business could do to reduce or eliminate wait times:
Hire more customer service staff. This is the simplest and most obvious solution. If customers are waiting a long time to get on the phone with someone, it could be because you don't have enough customer service staff to accommodate your call volume.
Have a callback routine. Set up a system so customers can enter their phone number, and then someone will call them back when a representative is free. This function is sometimes included in customer service software, depending on which one you go with. For example, LiveAgent offers callback services.
4. Placing blame on the customer
No matter what a customer is calling for, it's the job of the customer service representative to do their best to solve the problem, even if a customer action created the issue. This should be done without causing other problems, especially if your customer service philosophy is that the customer is always right.
What your business could do to put the customer at ease and solve the issue:
Proper training. This might seem too simple, but training your customer service staff properly is crucial. Reinforce the idea that even if a customer action is the reason for the call, the customer should never be treated like they are the problem or shamed for not knowing how to do something.
Positive language reinforcement. You should not only encourage the continued use of positive language when dealing with customers but reward those customer service representatives who really take it to the next level.
If positive customer reviews come in mentioning a specific customer service employee, have a rewards program so that they feel appreciated and other employees feel motivated to follow in their footsteps.
Empathy training to better understand where the customer is coming from. Part of your training program should include training on empathy in customer service. It's the only way for your representatives to put themselves in the customer's shoes and react accordingly.
5. Endless transfer cycle
You see it on television all the time. A customer calls customer service and they're passed around from person to person until they eventually get transferred back to the original person they talked to. Avoid that loop with the ideas below.
What your business could do instead of getting your customers stuck in a transfer trap:
Train customer service representatives to handle all scenarios. This, of course, will be dependent on the type of business you have and your call volume. If you're a small business, this is more doable since your operations are most likely more small-scale.
However, if your business deals in a variety of disciplines, this next option could work better.
Provide clear guidelines for who a call should and shouldn't be transferred to. If you have the capability, having customer service representatives who specialize in certain areas could be a great way to improve customer service.
There should be no more than two people that a customer speaks with before getting their issue resolved, which could also drastically cut down on call times and increase the number of calls a single employee can efficiently take.
6. Directing to the website FAQ section
Checking the website is usually the first step a customer takes if they have an issue, so if they're calling your customer service department, redirecting them to a place they've probably already been won't bode well for the interaction.
What your business could do instead of redirecting to your website:
Provide customer service employees with FAQs. Having FAQs in front of customer service representatives means they can refer to them on the phone call if needed. While they should never redirect customers to the website, there's no harm in having FAQs on hand.
Assume the caller has already visited the website. That way, callers who have won't need to explain that they didn't find what they were looking for and are now calling customer service and callers who haven't won't feel dumb for not having thought of it.
7. Short-tempered representatives
Everyone has bad days, but the purpose of a customer service representative is to greet your customers with a pleasant voice and guide them through an issue. Find ways to encourage your employees to leave outside upsets at the door and put their best foot forward at work.
What your business could do to ensure employee and customer satisfaction:
Routinely check on employee satisfaction and reinforce a positive workplace. The happier your employees are, the more likely they are to treat your customers with positivity. Send around surveys, have regular evaluations, and occasionally do something to boost employee morale.
Many things can impact a person's mood, and while you can only control the work part of it, making an effort goes a long way.
Implement a zero-tolerance policy for rudeness and poor attitude. Just like rewarding employees for giving great customer service has an impact on other employees' behavior, so will repercussions for giving poor customer service.
The severity of the repercussions is up to you, but make sure the policy will be taken seriously.
Give customer service representatives appropriate breaks to prevent overworking. As a small or medium-sized business, your customer service employees shouldn't be working around the clock. Give them time to grab a snack, stretch their legs, stay properly hydrated, etc.
These activities will allow employees to keep their focus; they'll appreciate that you value their well-being and will in turn want to deliver great customer service.
8. Automated response chat function
Customers love when they can chat with customer service from their phone or computer. It's especially handy for those with phone call anxiety, but there's nothing more frustrating than getting automated responses that aren't helpful and you end up having to call customer service anyway.
What your business could do to improve a customer service chat function:
Have actual people behind the online chat feature who can address each issue. If you look at the Amazon customer service chat feature, you get to talk to a real person who can address your issues and questions in real time, with tailored responses.
Provide more specific options. Some places will start with automated responses, but if you still can't get the help you need, there is an option to chat with a live person.
Maybe the problem can be solved without chatting with a live person, but if it can't, you should offer that feature.
You don't have to settle for bad customer service
There are plenty of resources out there for how to improve customer service, but it's hard to know what you need to improve upon without knowing the mistakes you're making.
This list aims to provide you with the most common customer service mistakes and how to fix them. If you find yourself in any of the above situations, implement a new policy as soon as you can to avoid deeper issues in the future.
We're firm believers in the Golden Rule, which is why editorial opinions are ours alone and have not been previously reviewed, approved, or endorsed by included advertisers. The Ascent does not cover all offers on the market. Editorial content from The Ascent is separate from The Motley Fool editorial content and is created by a different analyst team.
John Mackey, CEO of Whole Foods Market, an Amazon subsidiary, is a member of The Motley Fool's board of directors. The Motley Fool has positions in and recommends Amazon. The Motley Fool has a
disclosure policy
.