7 Qualities to Look for in Your First Hire
by DP Taylor | Updated May 26, 2022 - First published on May 18, 2022
Many or all of the products here are from our partners that pay us a commission. It's how we make money. But our editorial integrity ensures our experts' opinions aren't influenced by compensation. Terms may apply to offers listed on this page.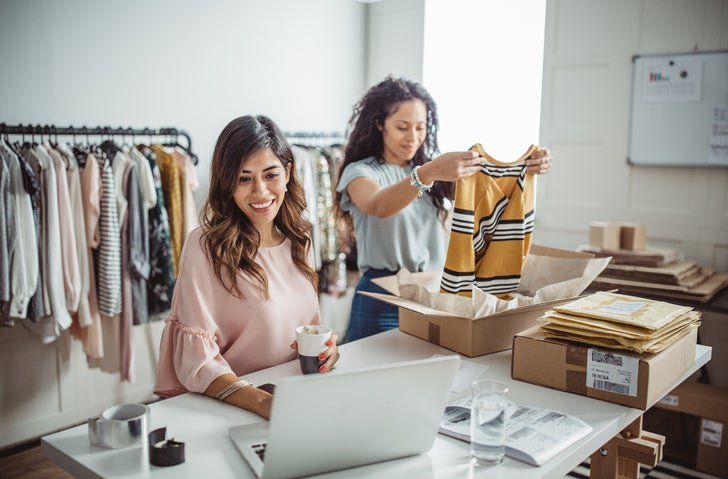 Hiring your first employee is a big decision when you're running a startup. This guide will help you identify the seven qualities your first hire must have to give you the best chance of success.
You've got a product, your LLC paperwork is filed, and you've made your first sales. Everything is looking good and you're hoping to ramp up, so you realize you need an employee to take some things off your plate.
There's one problem: You have no idea what kind of person you need. Is it a salesperson? A marketer? An executive assistant? All of the above? You've got a million different things to do in your business, but only enough revenue to hire one employee.
The pressure is on to get this right. You're not a large business that can jettison an employee who doesn't pan out. The cost of hiring the wrong person and the lost productivity could be fatal to your fledgling business. So you've got to be careful and ensure you are making the right hiring decision.
But what exactly should you be looking for during the hiring process? As a one-man band, you should be looking for the following seven qualities in your first hire.
1. Potential (not just experience)
Most new companies make the mistake of focusing too much on experience. While experience is a useful indicator of a hire's abilities, it should not be the most important metric for a small startup like yours.
Instead, you want someone with the potential to be an integral part of your company as it grows and takes on new employees. It should be someone with the qualities listed below -- someone who fits your business like a missing puzzle piece. It should be someone with lots of skills, both tangible and intangible.
For a large business, it makes sense to hire someone with specific skills for a specific role, but you need someone who can adapt, and so instead of getting a hammer you should be looking for a Swiss Army knife.
Interview question: What are some of the skills you have that might apply to this job?
2. Enthusiasm
If you hire someone who isn't excited about what you're doing, you're probably not going to get a whole lot out of that individual. Running a startup is hard -- you've got to get momentum from a dead stop and fight through some intimidating obstacles.
To do that, you need someone who believes in your mission enough to deal with the hardship and uncertainty of working for a startup. They don't have the stability of working for a big business, or probably the pay and benefits, so they'll need the enthusiasm and the belief in what you're doing to make up for that.
The cost of hiring an employee is too much at this stage to get someone who isn't fired up about your business.
Interview question: Why work for me when you could get a job at a larger company?
3. Team-first attitude
You need someone who will work with you, and not go off and do their own thing. That doesn't mean you need someone to micromanage -- far from it. What it means is that your new hire should be thinking about how their actions are going to help the company overall and not just be hyper-focused on what they want to do.
They should understand your company's mission and buy into it. If they're not sure about an action, they should be willing to come to you and ask how this fits in with the company's mission.
Interview question: Can you give me some examples of how you've worked in a team environment in the past?
4. Eager to learn
If you're hiring for potential and you have limited resources, you're probably hiring someone without a lot of experience and developed skills. As a result, your new hire should have a thirst for learning and want to grow in their position. You can offer them something most big businesses can't: mentorship.
With your guidance, your employee can develop skills that will serve them well in their career. But they must have a desire to learn from you first, so that should be something you look for during the interview process.
Interview question: What skills would you like to improve, and how can I help you do that?
5. Responsiveness
If you want to tear your hair out, hire someone who isn't responsive. As companies trend toward remote work, this is particularly important. If it takes an employee hours to get back to you or they never answer your phone calls, you'll feel completely helpless and frustrated.
A new hire should understand that as a two-man show, timely communication is absolutely vital. For example, if you're tied up in an important project and an important customer calls with an issue, you need your employee to immediately drop everything and deal with that problem.
Interview question: What steps will you take to ensure that I can reach you immediately during work hours if necessary?
6. Self-starter
Lots of companies put this in their job descriptions, but what does it mean? A self-starter is someone who doesn't need to be micromanaged and told every little task they should be completing on a daily basis.
Instead, they internalize the company's mission and goals as you have laid them out, and they come up with ideas for how your company could move closer toward those goals.
Ensure they understand your mission and goals (always share these with them before the interview), and then ask what are some of the first steps they would take to achieve them. That should provide you with a good idea of how much of a self-starter they are.
Interview question: What does the company mission statement mean to you? What is the first thing you would do to get us closer to accomplishing that mission?
7. Able to adjust on the fly
The life of a startup can be chaotic. One day you're focused on one thing, and then the next day all your activities completely shift to something else. It's not like at a big business where you have one role and it doesn't change too much from day to day.
In startups with limited resources, you need someone who can jump from making cold calls to creating and designing digital ads for a new campaign. Look for someone who is ready to be your MacGyver when the chaos hits.
Interview question: What would you say if I told you I don't know what you'll be doing on a day-to-day basis?
Take the time to find the right person
Hiring the right person is not easy, so put the time and effort into finding that perfect fit. Review hiring best practices and be willing to go through multiple people before settling on one person -- or don't hire anyone at all if your search isn't turning up people who hit these seven qualities.
It's tempting to just go with the best person you've seen so far if you fail to find your perfect fit, but this is risky. It's better to go too long without your first hire than to make a hasty decision and create headaches and opportunity costs by bringing on the wrong person.
The right fit is out there -- you just need to be diligent enough to look. If that means working later a few nights per week to properly vet candidates, you must do that. No matter how big your business grows, no future hire will be bigger than your first.
We're firm believers in the Golden Rule, which is why editorial opinions are ours alone and have not been previously reviewed, approved, or endorsed by included advertisers. The Ascent does not cover all offers on the market. Editorial content from The Ascent is separate from The Motley Fool editorial content and is created by a different analyst team.
The Motley Fool has no position in any of the stocks mentioned. The Motley Fool has a
disclosure policy
.