A Guide to Creating an Employee Development Plan for Your Business
Many or all of the products here are from our partners that pay us a commission. It's how we make money. But our editorial integrity ensures our experts' opinions aren't influenced by compensation. Terms may apply to offers listed on this page.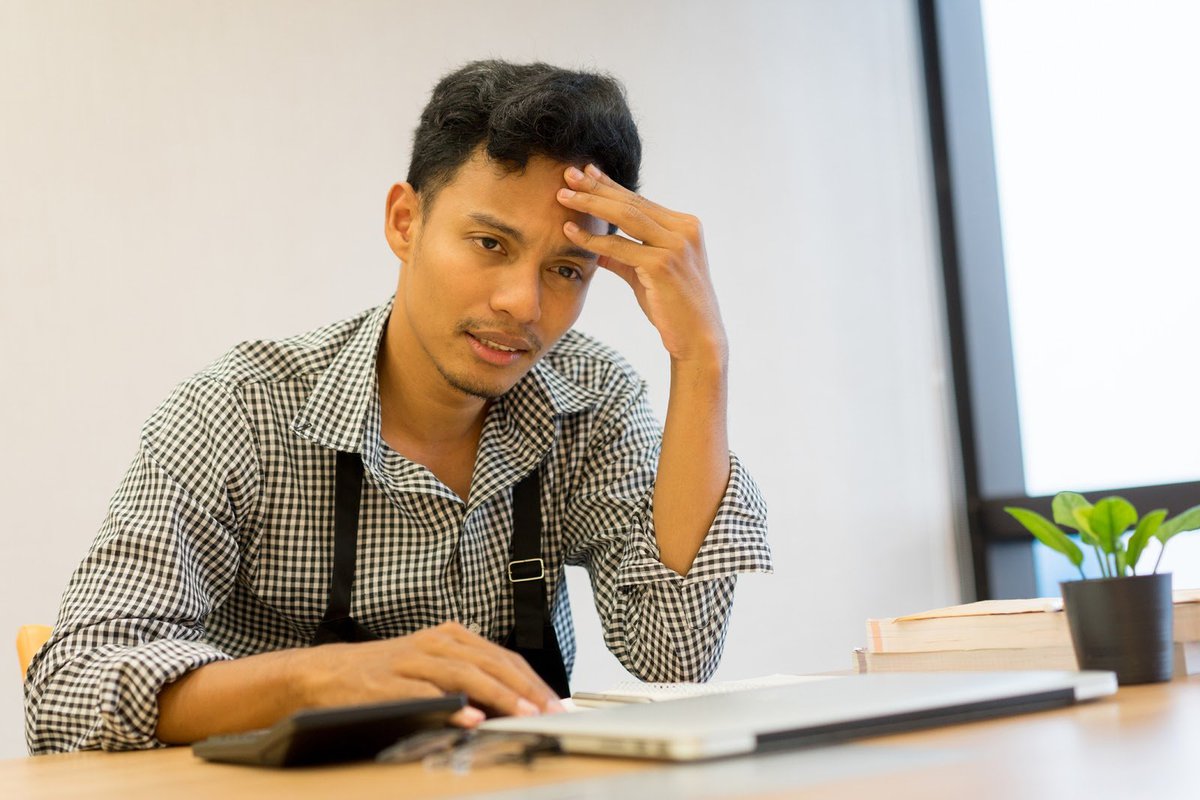 Employee development plans can increase worker productivity while also providing rewards to employees. Here's a simple step-by-step guide to creating an employee development plan.
A recent study by LinkedIn found that a staggering 94% of employees would stay at a company longer if it invested in their career? Employee development is an absolute must if a company hopes to retain their employees and enjoy the additional revenues that come with workers who grow and are happy with their career.
Whether you're talking about a contract employee, salaried worker, or at-will employment, a key part of business development is ensuring your employees are gaining new skills, making more money, and generally feeling happy with where they work so they're not poking around on job boards.
It's not good enough to drop an employee handbook in their laps and expect them to develop themselves on their own. You need to put some effort into workforce planning by creating an employee development plan that will benefit all parties involved.
Overview: What is an employee development plan?
An employee development or professional development plan is a process through which a worker should be able to improve their skills in their current job and gain tools that will help them to become more productive and effective as an employee, leading to promotion and advancement down the line.
Employee development plans are great both for improving worker productivity and for increasing the job satisfaction and loyalty of workers themselves. Every company should have a staff development plan in place that respects the contributions of the employee and seeks to better his or her position in the company, in recognition of the value they bring to the bottom line.
What to keep in mind when developing an employee development plan
A work development plan can look quite different company to company, and it can be a bit daunting to map one out from scratch. However, there are three overarching principles that should guide HR managers in creating such a plan.
It has clearly defined goals
Clear communication is vital to any performance development plan, and an employee development plan is no different.
Any plan you create must clearly define what goals and expectations you hope to achieve. And your employee should help draft those goals, because they will be able to tell you what is in the realm of the possible, not to mention they will like simply being asked.
It has real rewards
Companies should not get cheap when it comes to rewarding their workers. If you are experiencing a huge boost in productivity because of the worker's development, it is your ethical duty as a company to provide more than just a modest salary bump or promotion.
If you can directly tie the employee's work to a big revenue increase, give that worker a proportional pay increase. Beyond being the right thing to do, it increases employee loyalty and makes them more likely to go out and bring in even more revenues for the company.
It puts the onus on the company
It's not good enough to come up with an employee development plan that expects the worker to go out and get the skills they need elsewhere. You as a company have a responsibility to provide the tools and resources to help them succeed in their development.
That means paying for training, or creating your own training program, as well as providing any software or equipment to help them do their jobs better.
How to write an employee development plan
Coming up with an employee development plan is not as difficult as it might sound. By taking these four straightforward steps, you will have your employee on the path to success.
Step 1: Set goals
Some people advise asking the employee to set personal goals as well, but this is often an unnecessary intrusion into the lives of employees who may not want their personal life and work life to mix. Keep the goals focused on their career and with a mindset of "how can I help my employee with what they want?" rather than focusing exclusively on how that employee's career development will impact the company's bottom line.
Tips for setting goals:
Setting goals is all about having a thorough, two-way conversation with the employee, and good goals include three key features.
They are clear: Avoid setting vague goals like "is successful in X field" and shoot for something more concrete and actionable like "will be ready to take over video editing duties by X date."
They are employee-driven: You want to motivate your employee and make them happy to work at the company. The worst way to do that is to try to guide the career development discussion in a path that is more beneficial to the company than to the employee, so let him or her guide the conversation.
They are attainable: It's wise to set goals that are just out of reach, but not so much so that it is discouraging to the employee.
Step 2: Identify rewards
The reality is, 99.9% of employees would quit their job immediately if they won the lottery. Even if they say they love the job, they probably wouldn't do it in their spare time, so you need to attach rewards to development goals that really matter. That could be a promotion, or a prize like free vacation days, but mostly it should be the reason your employee has the job in the first place: money.
You should be offering solid pay increases to employees that hit development goals and therefore bring a lot of money to your company's bottom line. If you don't, they may decide you don't value their contributions that much and decide either to go elsewhere or not put in the kind of extra effort that you're hoping for.
Tips for identifying rewards:
It's tough to answer the question of what rewards should be offered, not just because you need to determine what extra value the employee brings but also because you need to involve other departments in the discussion. There are a couple of things in particular you should keep in mind.
Determine which reward is most appropriate: Most of the time, the answer to what benefit you should provide is going to be more money, either in the form of bonuses or raises. However, sometimes there are situation-appropriate rewards, such as offering extra time off to a salaried employee who frequently puts in extra hours on a project.
Don't forget recognition: Again, money should be the primary reward. But in addition to that, don't forget to offer recognition to employees in the form of awards or even just a simple "thank you." That little bit can go a long way in their eyes.
Step 3: Provide training and tools
No matter what goals are set at the beginning, the employee isn't likely to benefit much if you don't give them the tools they need to succeed. Companies simply can't expect to be cheap when it comes to developing their employees and try to get them to seek out resources on their own. It's your responsibility as a company to spend your own dime on training programs or any software or hardware workers need to develop into more productive employees.
Identify what resources will be needed to get your employee to that level, and then make the investments necessary to provide that support.
Tips for providing training and tools:
It's hard to know where to begin, but based on the development goals you have set, you should have some ideas on what you can do to provide them the resources they need.
Consider a mentorship program: If you are helping an employee develop into someone who could fill a particular role, find a veteran employee already in that role to act as a mentor. The advantage of a mentorship program is not just its effectiveness, but that it won't cost you anything besides employee time.
Hold optional seminars: If there are topics that would benefit the professional development of all of your employees, such as how to waste less time during an activity or how to use social media more effectively, a good way to benefit all employees is to invite guest speakers to hold some optional seminars on these issues. Ask your employees to suggest topics before you do.
Step 4: Review progress regularly
Once you've set the development plan in motion, you'll need to check in regularly to ensure that the employee is moving in the trajectory that you both hoped for. If not, it's time to reevaluate the whole plan, and determine if perhaps more training is needed or more time should be spent in other areas, for example.
As far as how often you should meet, that's up to you, but try to avoid meeting too regularly as it can make it hard to focus on development when you're constantly checking up on them. Quarterly is a good starting point, and you can reduce or increase the frequency as needed.
Tips for regularly reviewing progress:
Reviewing progress when it comes to development is a somewhat delicate process sometimes, but it can be super helpful to making sure the employee stays on track and achieves the goals you both set out.
Be constructive, not critical: Remember, the goal is about building the employee up, so don't be critical by picking on failings. Instead, note where the employee isn't progressing as you both hoped and then offer some possible solutions.
Come prepared: If you want the development review to have the most impact, you both should come prepared with accomplishments, feedback, questions, and other information that will help you more effectively address the employee's progress so far. Otherwise, the meeting will be unfocused and unproductive.
Use HR analytics: Hopefully, you're using software to track people analytics such as total hours spent in training or special projects completed. This will give you insights into what specific progress is being made that you can bring to the meeting.
Developing your employees is essential to developing your business
Whether you call it people management or human capital management or just making sure you have a happy workforce, an employee development plan can go a long way to ensure the long-term health of your organization.
If you're unsure where to start, review some employee development plan samples posted by other companies to get you started, or work off an employee development plan template, which some HR software options offer.
You should also use software to monitor each employee's development action plan and track HR metrics and workforce analytics so you can accurately evaluate how they're doing.
We're firm believers in the Golden Rule, which is why editorial opinions are ours alone and have not been previously reviewed, approved, or endorsed by included advertisers. The Ascent does not cover all offers on the market. Editorial content from The Ascent is separate from The Motley Fool editorial content and is created by a different analyst team.