7 Key Employee Retention Strategies for Your Small Business
Many or all of the products here are from our partners that pay us a commission. It's how we make money. But our editorial integrity ensures our experts' opinions aren't influenced by compensation. Terms may apply to offers listed on this page.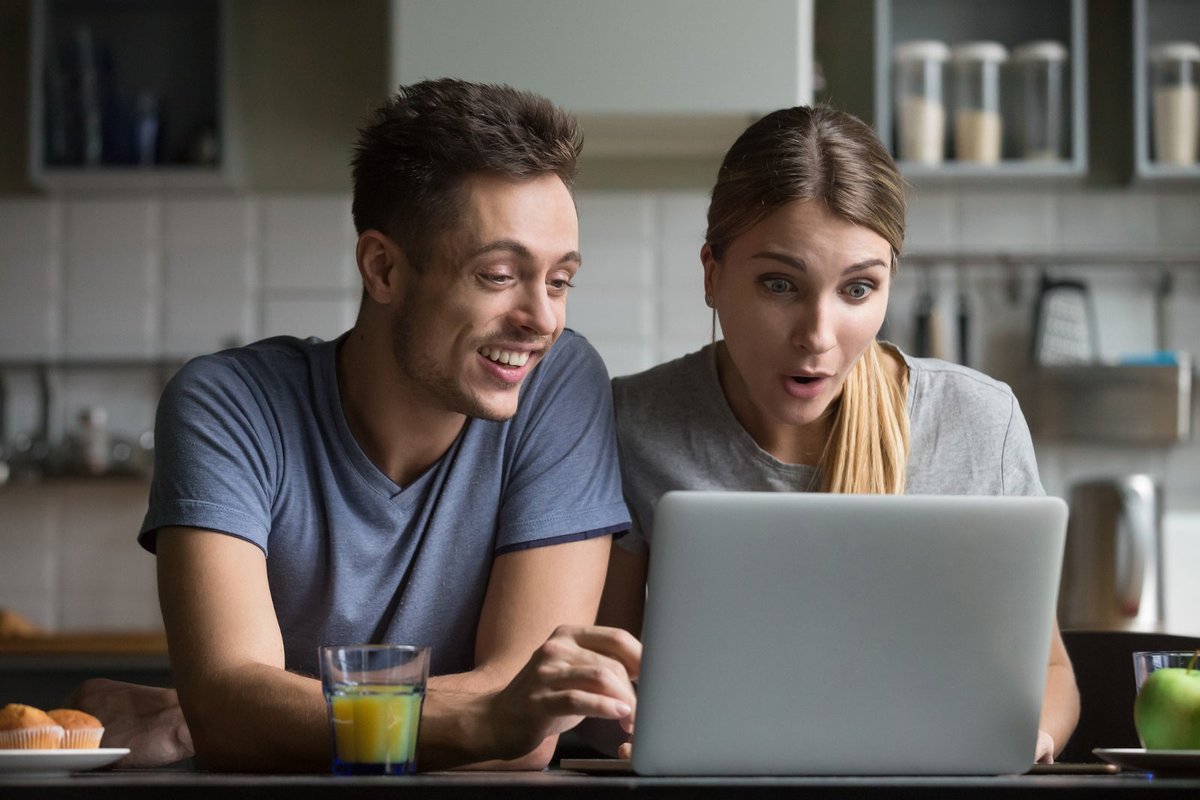 When you hire the best employees, you want to keep them. The Ascent's guide goes through several employee retention strategies that will help you retain the best employees.
These days, hiring top-quality employees is only half the battle. The other half is knowing how to keep them.
Employee turnover is a constant struggle for companies, as pinpointing the specific reasons that precipitate an employee's departure is often difficult. While turnover is one of the most important HR metrics to measure, diving deeper into knowing how to reverse the turnover tide is just as important.
The good news is that by using effective people management and strategic human resource management, you can help identify the best techniques for employee retention. Not entirely sure what that entails?
Well, if your business is one of the many wondering how to retain employees, stick with us as we go through seven employee retention strategies that can get you started.
1. Hire the right people from the start
Multiple studies show that around 20% of new hires leave within their first 45 days of employment. Maybe the role didn't live up to their expectations, or they didn't quite fit in with the company culture.
Other times, you might decide that your new hire isn't a good fit, and at-will employment contracts mean that you can let them go quickly. But this isn't good news for your reputation as an employer, nor for your hiring budget.
Hiring is an expensive business -- the cost per new hire can be in the range of $4,000, while replacing an existing position can cost you up to $15,000.
You can never be 100% sure that you're hiring the right employees, but there are certain best practices you can follow to make sure that they not only look good on paper, but are a good fit for your business. Knowing how to create a well-rounded hiring process can save you money and help you retain the best employees.
How to hire the right people from the start:
Hiring new employees is never going to be a perfect process. However, there are a few things you can do that will help steer you toward the right hires and the eventual retention of employees.
Create an accurate candidate profile: Use human resource planning processes to identify accurate skills gaps in your organization, and use this as a basis for your job postings. Human resource planning (also known as workforce planning) can also help you predict what your future business needs will be, and therefore what kind of people you'll need in your future staffing plan.
Be honest about what the position entails: The candidate is interviewing you, too, and transparency during interviews is crucial in hiring the right person. Be upfront about the realities of the company, job, and company culture.
2. Ensure effective onboarding practices
Employee onboarding is not just about making sure your new employees are familiar with your company policies, values, and employee handbook.
Onboarding is your first chance to make a strong and lasting impression on new employees that will convince them that they made the right choice when they accepted your offer of employment.
Onboarding practices need to be meaningful, engaging, and inspirational for new employees. The way you onboard them will affect your employee retention rates; the more effective your onboarding procedures, the easier it will be to retain the loyalty of your top talent.
What effective onboarding looks like:
It's not always easy to think outside of the box when it comes to onboarding procedures, but here are a few tips to get you started.
Start onboarding new employees before their first day: Radio silence doesn't give off the best vibe, so don't wait until their start date to get in contact with new employees. Use the time before their first day to get them to complete formal HR tasks such as filling out tax and benefits forms.
Make sure they're aware of all relevant information: Aside from what information your new employees need in order to fill out paperwork, think about what else they need to know. Do they need to know how to rent a parking spot? Do they need to know how to get to the floor of your building on day one?
Personalize their introduction to the company: Whether it's a company-wide email, a team lunch, or a presentation (or all three), make sure that your new employees feel welcomed into their new workspace. If you have multiple hires starting on the same day, make sure their experience is personalized and welcoming.
Set up their workspace and onboarding plan: Not only should you make sure that their desk, computer, and email account is ready before a new employee enters the office, but make sure you've come up with a solid onboarding plan that covers at least the next month, and details who will be their contact for each step.
3. Devote time to continuous onboarding
Believe it or not, onboarding doesn't just apply to new hires. Continuous onboarding is the practice of creating ongoing onboarding plans for all employees throughout their tenure at a company, and consists of making sure that each employee has a well-thought-out career path that addresses their learning and development needs.
Your top employees want to know that they can develop their skills and career while working for you. Continuous onboarding plans demonstrate that organizations are not only interested in what their employees can do for them, but are also invested in doing everything they can for their employees.
What continuous onboarding looks like:
Developing a "lifelong" plan for each and every employee might sound like an impossible task, but there are a few ways to make continuous onboarding an integral part of your employee retention plan.
Create a "first-year" template for each new employee: Similar to regular onboarding, plan out the first year of each employee's career, including important milestones and accomplishments. This can be altered according to each employee, their department, and desired career path.
Collaborate with your existing employees: Continuous onboarding plans will differ from employee to employee, so make sure that plans aren't prescribed to them without their input. Ask them what they want from a personal development plan, what new skills they want to learn, and how you can best achieve these goals together.
4. Invest in employee recognition
We've all heard about the "death" of the annual performance review, and with good reason. Research has shown that they're ineffective when it comes to truly recognizing employees' accomplishments, and are a poor way of determining appropriate performance measures for the coming year.
It's no longer enough to recognize the performance and achievements of employees once per year. Employee recognition needs to be an ongoing effort of showing your employees that they're appreciated, valued, and a necessary part of the organization.
A well-known Gallup study shows that employees are twice as likely to say they'll quit their jobs within the next year due to a lack of recognition.
Effective employee recognition has been linked to reducing turnover, improving productivity, and building trust and loyalty within an organization.
How to implement employee recognition:
Employee recognition shouldn't be treated as a tick-box exercise, but there are ways of implementing employee recognition actions into your organization.
Give concrete examples of a job well done: Rather than offering employees a generic "well done," give them specific examples of what they did well and how it made an impact on the business. This will reinforce the actions that led to a good outcome, and make it clearer to employees what is expected of them.
Share individual recognition with other employees: Send out an email or a message via your company's collaboration tool to let others know about an employees' accomplishment.
Record feedback and recognition: Keeping a log of employees' accomplishments in your human capital management system is an important way of tracking their progress and identifying potential career paths.
5. Reassess your employee benefits package
Nowadays, employees aren't satiated with a good salary alone. Flexible working arrangements, vacation allowances, and fringe benefits are all considerations for employees weighing up whether to stay with their current company or look elsewhere for a workplace that offers them more.
Some organizations view benefits packages as a cost that they can't afford, but, in the long run, offering employees decent benefits options will help you retain your staff.
How to reassess your employee benefits package:
It's hard to know where to start when reassessing your benefits package, so here are a few pointers to get you started.
Run a short employee survey: It's crucial to know exactly what your employees think of your current benefits offering before making any changes. It's also helpful to ask them what other benefits they would like to see you offer in the future.
Check out what your competitors are offering: If you're serious about retaining your employees, do a quick assessment of what your competitors' benefits packages look like. From there, you can begin to plan what value you can feasibly add to your own package.
6. Prioritize employee engagement actions
Employee disengagement breeds high turnover. When employees are unhappy at work for whatever reason, they start to look at new opportunities for employment. The worst part is, unless you detect the reason behind their unhappiness before they leave, you can't do anything to prevent them from leaving.
Beyond employee retention, many studies have shown that engaged employees are often higher performers, and are healthier and more productive than disengaged employees.
In your own organization, there are likely pockets of disengagement that you don't know about. By initiating some employee engagement actions, such as conducting employee surveys and soliciting feedback, you'll uncover areas where you could improve, and potentially prevent turnover.
How to start with employee engagement actions:
Engagement improves when employees feel like they're being listened to and valued, but it's not always obvious where you should start. Follow the tips below to get started with employee engagement actions.
Conduct your first employee engagement survey: To start improving employee engagement, you'll need a benchmark of current engagement levels. Once you have that, you can begin soliciting regular employee feedback and determine where you should invest resources based on the data.
Commit to continuous feedback loops: Feedback should be a two-way street, which means that as important as it is to solicit employee feedback, you need to be giving employees feedback, too -- and on a regular basis. Start by carving out some time during one-on-ones that is dedicated to you both giving and receiving feedback.
Communicate your engagement actions: Once you've gathered information from employee engagement surveys and identified where you're going to make improvements, make sure that you clearly communicate changes, what their impact will be, and timelines to your employees. Sharing the results of the surveys with your employees is also crucial in demonstrating trust and transparency.
7. Conduct "stay interviews"
At their core, stay interviews are almost the exact opposite of exit interviews. While exit interviews are used to uncover potential weaknesses in your organization, the goal of stay interviews is to get to the bottom of why your employees stay with the organization.
Stay interviews are a great way of discovering the reasons that employees continue to work for you, but are also invaluable in revealing employees' insights on areas that could be improved. As a manager, this can help you work out where to center your retention efforts.
Plus, you can compare the information gathered from stay and exit interviews to see where opinions overlap.
Conducting stay interviews will give you a good idea of how engaged your employees are, and where further steps to improve talent retention should be taken.
How to conduct stay interviews:
While exit interviews are generally more formal, stay interviews can be held with your direct reports in the same manner as your regular one-on-ones. However, to get the most out of these interviews, bear the following tips in mind.
Prepare your questions in advance: While stay interviews should be informal, preparing questions in advance will help guide and structure the conversation. Your questions should also be standardized for all employees to make sure the information you're gathering is well-supported rather than anecdotal.
Explain the purpose of the interview beforehand: The phrase stay interview could alarm your employees, so make sure you brief them on the intent behind the meetings beforehand.
Record insights anonymously: You want your employees to give honest feedback and opinions, but they might feel uncomfortable doing so if they think this information is going to be attributed to them and shown to senior managers. Let employees know that only their insights will be recorded, without any identifying information.
Choose an employee retention strategy that suits your business
Depending on the size of your business, you might not be in a position to take on more than one of these employee retention techniques at first. In fact, we don't recommend that any organization try to take on all of these strategies at once.
Choose one that seems the most appropriate for your organization, and evaluate its effectiveness after a few months.
However, it is wise to revisit your overall employee retention strategies at least once a year to see where adjustments can be made to make your organization an attractive place to work.
Remember, HR software can already help you with employee retention by tracking your employees' performance, which can inform continuous onboarding plans and help you conduct exit and stay interviews. People analytics can also help you identify the reasons for employee turnover.
We're firm believers in the Golden Rule, which is why editorial opinions are ours alone and have not been previously reviewed, approved, or endorsed by included advertisers. The Ascent does not cover all offers on the market. Editorial content from The Ascent is separate from The Motley Fool editorial content and is created by a different analyst team.
Discover Financial Services is an advertising partner of The Ascent, a Motley Fool company. The Motley Fool recommends Discover Financial Services. The Motley Fool has a
disclosure policy
.