5 Steps to Conducting a Exit Interview
by DP Taylor | Updated Aug. 5, 2022 - First published on May 18, 2022
Many or all of the products here are from our partners that pay us a commission. It's how we make money. But our editorial integrity ensures our experts' opinions aren't influenced by compensation. Terms may apply to offers listed on this page.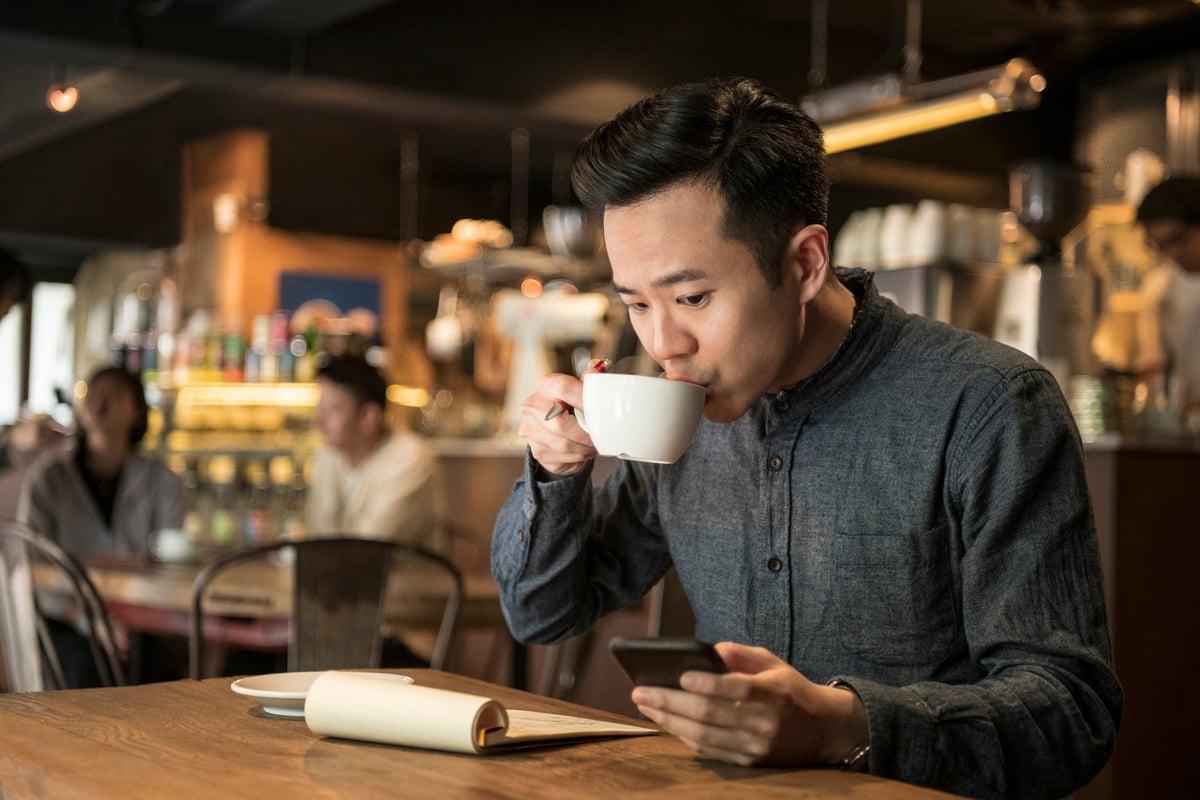 An exit interview will yield vital insights about your organization that can help you improve its operation. Here's five simple steps to conduct an effective exit interview.
One of the most important functions of human resource management is handling the departure of an employee.
When a worker leaves, they are taking vital information with them -- not to mention the power to influence your brand's reputation with those who are curious about your business. That's where an exit interview becomes extremely useful.
Once the employee has decided to leave, you might not think that talent management is important anymore -- after all, the talent is not going to work for you anymore and may even be going to a competitor. But that employee may be able to help you in ways you can't even imagine.
A well-run exit interview can help you learn far more about your workforce than even the best employee evaluation, so it's important not to waste this opportunity. We've drawn up a five-step process with critical exit interview tips to ensure that you don't.
Overview: What is an employee exit interview?
An exit interview refers to a survey with an employee who is leaving a company to explore reasons why the relationship is ending in order to identify possible improvements to the organization.
An exit interview could provide vital information that an organization could use to implement changes that improve the efficiency of operations or introduce incentive programs to improve overall employee happiness, and therefore employee retention.
The exit interview is part of the off-boarding process, and it serves as the final action before the relationship between employer and employee is severed -- making it an essential part of strategic human resource management.
How to conduct an effective employee exit interview
An exit interview is a golden opportunity to glean important insights about your organization, from how it is run to how employees feel about you.
If you do exit interviews right, you will be able to make important changes to how your organization does workforce planning that will yield benefits years down the road -- and slash turnover rate. Here are five key steps you should take when conducting an exit meeting.
Step 1: Draw up a list of questions
Don't just wing it in your exit interviews. Do your homework, which means coming up with a carefully considered list of exit interview questions, which could also serve as an exit interview template with minimal modifications.
This list of questions should dive into everything your organization needs to know about that employee's departure: how they feel about the time they worked for the company and what could the organization do better, both in terms of making their workers happy and being more productive.
Tips for generating questions
Creating a list of questions is not as easy as it sounds, but these three tips can help you:
Know what to ask: Some questions you might ask include:

How did you feel about working here?
Tell us why you decided to leave, if you're comfortable doing so.
If you could change anything about this company, what would that be?
How do you feel about your manager? Your co-workers?
Did you feel appreciated?

Know what not to ask: Yes, there are questions to avoid during an exit interview. Ask the wrong question, and you encourage the employee to be dishonest with you, providing you with bad information and therefore a false lead on what you should change about your company. Here are some examples of questions to avoid:

What didn't you like about the company? This strikes a negative tone and may feel confrontational, prompting the employee to shut down and avoid it.
What would it take to make you reconsider? The ship has sailed, so don't disrespect your employee by putting them in a position to turn you down again.
Who didn't you like specifically? Be delicate here and don't put employees in a position to potentially out colleagues.

Bring the questions to the interview: Again, don't try to wing it based on your memory. Bring the questions with you so that you can refer to them, and also leave space for notes and potential follow-up questions.
Step 2: Provide a questionnaire in advance
If you can avoid it, it's best not to ask all of the questions for the first time at the exit interview itself. That limits your opportunities to ask the critical follow-up questions that could yield the most valuable information of all.
By asking the employee to fill out a short exit interview form in advance, you'll get answers to the most basic questions, allowing you to focus the interview on diving deeper into their responses.
Tips for drawing up a questionnaire
A questionnaire will help the exit interview go smoothly. Here's a couple things you can do to make it as effective as possible:
Limit the questions to the most essential: Don't tip your hand right out of the gate. You want most of the answers to emerge in conversation, rather than in a tightly scripted answer. By asking only the most basic, essential questions, you suss out some of the early questions and leave more time for more detailed follow-ups during the interview.
Provide a box for extra comments: It can never hurt to let an employee spill what's on their mind. So provide a space on the questionnaire so they can share anything in particular they want you and your company to know before they leave. This could end up being the most important thing you get out of the interview.
Step 3: Keep it friendly
An exit interview should never feel confrontational or negative. You're parting ways, so it's important to let bygones be bygones. Remember, they are taking time out of their schedule to give you vital information that they absolutely are not obligated to give you, especially considering you no longer pay them.
And many departing employees find exit interviews intimidating. So bring a positive energy to the interview, and you're more likely to elicit better feedback from the individual rather than clipped, perfunctory answers.
Tips for keeping it friendly
The exit interview itself should be the easiest part of the whole process. Here's what you can do to ensure that:
Appreciate what the employee has done: Your employee has given half of their waking hours, week in and week out for you. Even if you weren't satisfied with their performance, be appreciative of that fact. More than likely, your company profited from their efforts, and while you paid them in exchange for their work, they probably brought in more than you paid.
Strike a conversational tone: You'll get better answers if the tone is conversational, so don't interrogate the employee. Turn it into a two-way conversation -- that will give you an opportunity to ask follow-up questions and therefore draw out more valuable information.
Listen intently: This is the time to sit back and listen. What you have to say isn't important, after all. Once you've asked a question, let the employee finish their answer without interrupting. You might even take a pause before going to the next question. It's an effective technique journalists use to encourage people to continue talking and dispense even more information.
Step 4: Close the interview thoughtfully
It's important that you be respectful to your departing employees -- mostly, because it's just the right thing to do. But there's also a small business recruiting reason: if they feel respected, they may encourage their friends, family, or future colleagues to consider working for your company.
Make sure every departing employee is spreading the word far and wide about what a great company yours is to work for. Hopefully, you've treated the employee well so far, otherwise, you may just be doing damage control at this point.
Tips for closing the interview
When it comes time to say your goodbyes, here's how to make a clean, comfortable break for all parties:
Focus on the positive: Always, always be positive during an exit interview. It's completely pointless to be negative at this stage, so keep in mind the positive things the employee has done for you and the organization.
Thank the departing employee: Make sure you let the employee know that their efforts when they were employed won't be forgotten. This simple act of appreciation will go a long way.
Leave the door open: Even if you don't expect to ever hear from the employee again, leave the door open for a future relationship or a referral. This will cause everyone to go their separate ways with a positive mindset.
Step 5: Take action
Now that you've finished the exit interview, it's time to take advantage of all this new information you've collected. Do this as soon as possible after the interview, when it's all fresh in your mind. This may be the most important step, because without it, the exit interview was really for nothing.
Tips for taking action
Once the exit interview is over, the hard work begins to put this information to work for your organization. Here's what you should do right away:
Create a report, and put it on file: As soon as the exit interview is done, draw up a report on what you found out. How did the employee describe their experience? What specific things did they identify that might be an action item for the organization? What were your overall impressions? Put that report on file to reference later. Comparing it to other exit interviews could yield additional employee management insights.
Set up a meeting with managers: With a report in hand, set up a meeting with relevant managers to discuss the report's conclusions and whether there should be any action taken based on the employee's feedback.
Identify action steps: You should not leave that meeting until you have identified one or more action steps that the company should take based on the exit interview. At least identify some broader goals, and then make a note to circle back and define some concrete action steps later.
HR software can help you with exit interviews
The Ascent has many reviews of the best HR software options, which can help you with the exit interview process. These software solutions have HR functions that can help you manage the entire employee experience, and human resource planning in general.
You can also use this software to track HR metrics and people analytics that you can use to supplement the information you uncover during an exit interview.
For example, if workforce analytics shows that employees struggle with filing a certain complicated report on time and your worker discusses that in depth at the exit interview, you can use that information to justify making a concerted effort to simplify those reports.
The key is to choose the right software, and that will differ depending on the organization. So be sure to try out a few options before settling on which one your company will use.
Expert-picked business credit cards with rich rewards and perks
Cash back, travel rewards, 0% intro APR financing: all of these can be great credit card perks for business owners. But how do you find the right business credit card for you? There are tons of offers on the market today, and sifting through them to find the right one can be a big hassle. So we've done the hard work for you.
Get started with one of our top business credit card picks of 2022 today.
We're firm believers in the Golden Rule, which is why editorial opinions are ours alone and have not been previously reviewed, approved, or endorsed by included advertisers. The Ascent does not cover all offers on the market. Editorial content from The Ascent is separate from The Motley Fool editorial content and is created by a different analyst team.