How to Avoid Sex Discrimination in Your Small Business
Many or all of the products here are from our partners that pay us a commission. It's how we make money. But our editorial integrity ensures our experts' opinions aren't influenced by compensation. Terms may apply to offers listed on this page.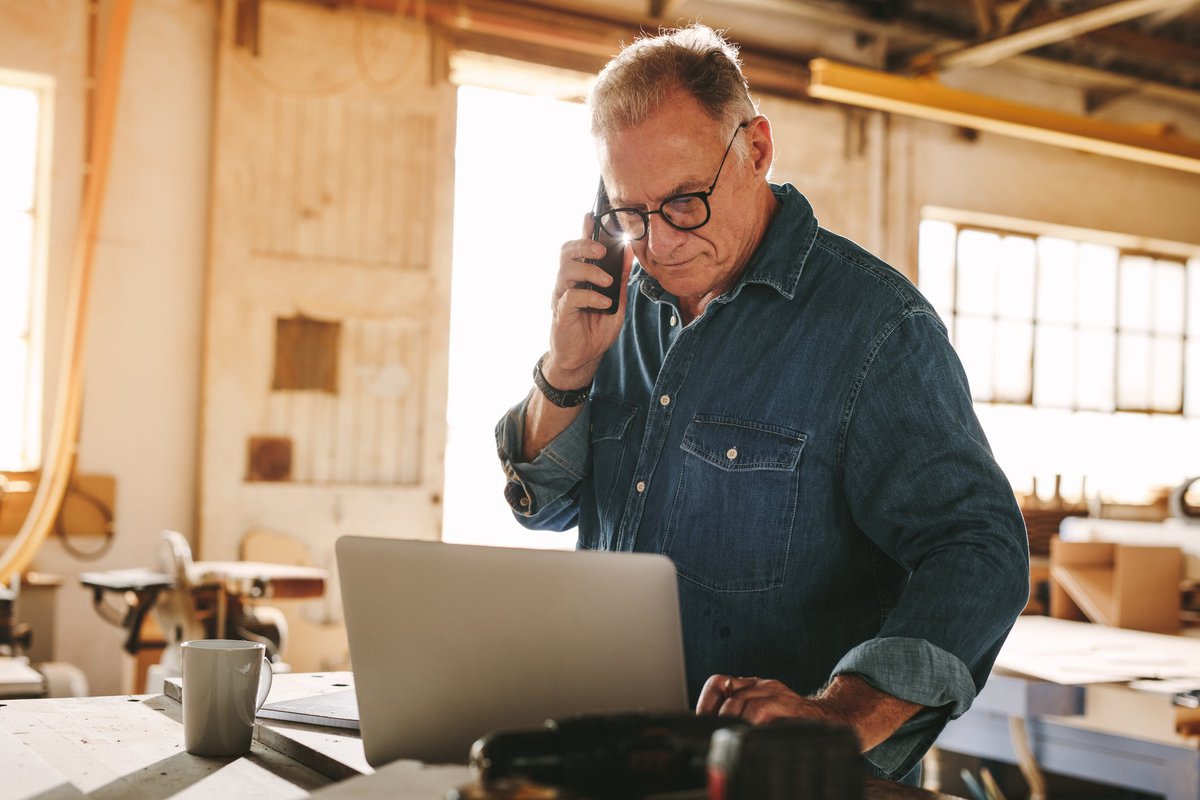 Employees in all 50 states are now protected against discrimination based on sex, sexual orientation, and gender identity. What does that mean for your small business?
Until very recently, workers in roughly half the U.S. states could be fired for being gay or transgender.
That ended on June 15, 2020, when the U.S. Supreme Court ruled that lesbian, gay, bisexual, transgender, and queer (LGBTQ) workers were protected from bias under Title VII of the Civil Rights Act of 1964.
What do you need to know to comply with the law? More important, how can a gender-inclusive workplace benefit your workers and your business?
What is gender discrimination?
Sex discrimination is unfavorable treatment based on someone's gender. In the wake of the Supreme Court's decision, gender includes sex, sexual orientation, and gender identity and expression.
Gender identity is your personal sense of your own gender. It may or may not align with your biological gender. Gender expression is how someone expresses gender through things like clothing, makeup, and behavior.
What are the laws?
Title VII protects employees from discrimination in the terms and privileges of employment based on race, color, religion, sex, or national origin. These qualities are called "protected characteristics," and workers who have them are called "protected classes."
Title VII also prohibits employers from punishing or retaliating against employees who file discrimination complaints.
Title VII is an equal employment opportunity (EEO) law enforced by the Equal Employment Opportunity Commission (EEOC). It applies to businesses with 15 or more employees. The recent Supreme Court decision to expand Title VII's protections didn't change Title VII but merely ruled that "sex" encompassed sexual orientation and gender identity.
The decision covered three consolidated cases in which employees alleged they were fired for being gay or transgender.
Altitude Express Inc. v. Zarda was filed by a skydiving instructor who was fired from his job because he mentioned that he was gay.
Bostock v. Clayton County was filed by a child welfare advocate who was fired for conduct "unbecoming" to a county employee after he participated in a gay softball league.
The final case, R.G. & G.R. Harris Funeral Homes Inc. v. EEOC, was filed by a male funeral director who sought permission to begin presenting as female at work in preparation for sex reassignment surgery.
The company fired him, arguing that it would violate the dress code, disrupt the grieving process of its clients, and force female clients and staff to share restroom facilities with him.
The Supreme Court acknowledged that redefining sex to include gender identity was "no trivial matter," since so many aspects of our lives -- from restrooms to schools to uniforms -- are based on sex.
Yet the language of Title VII is clear: Sex discrimination is illegal. And the court concluded there's no way to make a decision based on sexual orientation or gender identity without relying on an employee's sex.
The court also recalled that "sex" was originally added to Title VII as a floor amendment one day before the U.S. House of Representatives approved the bill, most likely in an attempt to defeat it. The courts had been working out what that little amendment meant in the workplace ever since.
As an example of how this has evolved, the EEOC opined shortly after the law's passage that separate job listings for women and men were merely helpful, not discriminatory.
So, times change.
In addition to Title VII, many states and cities have laws on the books protecting sexual orientation and gender identity. The Americans With Disabilities Act (ADA) also includes protections for "gender identity disorders."
What are employers' responsibilities?
Businesses with 15 or more employees may not discriminate under Title VII or the ADA. If you fall under the threshold, you may still be covered by state or municipal laws barring sex discrimination.
Employers should also be very careful about any adverse actions taken in the wake of an employee complaint to avoid retaliation.
Even if your business has fewer than 15 employees, Title VII is a best practice. Fostering an inclusive work environment gives employers a broader talent base, reduces the chance of complaints and lawsuits, and provides a more positive working environment.
What constitutes discrimination?
Employment discrimination is unfavorable treatment based on a protected characteristic -- in this case, sex. This includes making decisions regarding hiring, firing, performance appraisals, promotions, benefits, compensation, and other terms and conditions of employment.
If you base such decisions even partly on a protected characteristic such as sex, you are violating Title VII.
Discrimination doesn't have to be intentional. Some human resources (HR) policies and practices have a disparate impact on a protected class.
For example, a test requiring lifting 100 pounds will screen out more women than men. To maintain the testing requirement, the employer would have to show that lifting 100 pounds is necessary to perform the job.
You can look for unintended discrimination in your company by examining hiring, pay, promotions, and other key HR metrics. HR software makes it fast and easy to root out systemic bias. Are men doing better than women in your business? Or do your numbers reflect a level playing field?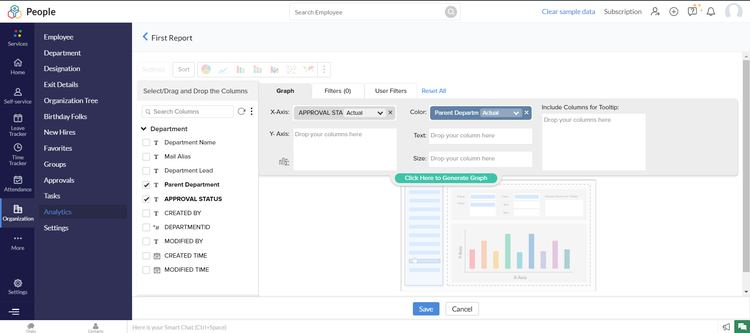 Discrimination also includes harassment, or unwelcome conduct based on a protected characteristic that affects the employee's work environment.
To constitute harassment, the conduct has to be pervasive or severe enough to create what the EEOC calls a "hostile" work environment. That doesn't mean literally hostile. Rather, it means the conduct is persistent or offensive enough to negatively affect the employee's working conditions.
Harassment doesn't have to come from an employee. It may also include acts by vendors, contractors, and others who interact with your staff.
Examples of sex discrimination
What kinds of actions and speech reach the bar of sex discrimination? Here are some examples:
A company requires job applicants to share their social media pages. When the hiring manager sees posts about gay pride in an applicant's Facebook feed, the application is rejected.
A contractor jokes with a new hire that he walks and talks like a woman. The company ignores the teasing because the contractor finds something to joke about with everyone and doesn't mean anything by it.
A company has an extra list of questions for female applicants who are seeking a position involving long hours and extensive travel.
A high-performing employee reveals that he was born female and is fired that weekend via email.
A sales executive earns a trip for two to Cancun in the company's annual rewards program. When she tries to bring her wife, she's told she is ineligible.
How do employees report it?
Employees can file discrimination complaints through their supervisors, to HR, to company leadership, or by filing a formal EEOC complaint.
The longer discrimination goes unaddressed, the more costly it will be for your company. That's why it's wise to encourage employees to speak up if they feel they're being harassed or discriminated against.
You may not be able to prevent every instance of bias in your workplace, but with sound HR policies and training, you can protect the positive environment you've worked so hard to create for all employees.
Best practices for avoiding gender bias
To create a gender-inclusive workplace, consider these best practices:
Have a strong policy: Include a policy barring sex discrimination and harassment in your employee handbook, including definitions and examples of acceptable and unacceptable behaviors.
Provide employee training: Train all employees to understand, recognize, and prevent sex discrimination and harassment.
Encourage open reporting: Encourage employees to report suspected bias promptly. Provide multiple avenues for reporting to make sure they can talk to someone they're comfortable with.
Train front-line supervisors: Your policies are only as strong as the people enforcing them. Make sure managers understand your commitment to inclusion and how to promote it in all their interactions with employees.
Address complaints promptly: If you find that an employee has been discriminated against, don't get defensive. Resolve conflicts or make it right as quickly as possible, and you may be able to head off a formal complaint and retain a great employee.
Put your words into action: If you're wrestling with something like bathroom use, talk to employees and make whatever reasonable accommodations you can. You don't need to have all the answers right away. You can work with employees toward a solution.
Inclusion is more than the law
By fostering an inclusive work environment, you can protect your business from discrimination complaints. More important, creating an inclusive work environment drives business success by enriching and empowering your most powerful competitive asset: your people.
We're firm believers in the Golden Rule, which is why editorial opinions are ours alone and have not been previously reviewed, approved, or endorsed by included advertisers. The Ascent does not cover all offers on the market. Editorial content from The Ascent is separate from The Motley Fool editorial content and is created by a different analyst team.
Citigroup is an advertising partner of The Ascent, a Motley Fool company. Randi Zuckerberg, a former director of market development and spokeswoman for Facebook and sister to Meta Platforms CEO Mark Zuckerberg, is a member of The Motley Fool's board of directors. The Motley Fool has positions in and recommends Meta Platforms, Inc. The Motley Fool has a
disclosure policy
.