Top 8 HR KPIs You Need to Start Tracking for Your Small Business
Many or all of the products here are from our partners that pay us a commission. It's how we make money. But our editorial integrity ensures our experts' opinions aren't influenced by compensation. Terms may apply to offers listed on this page.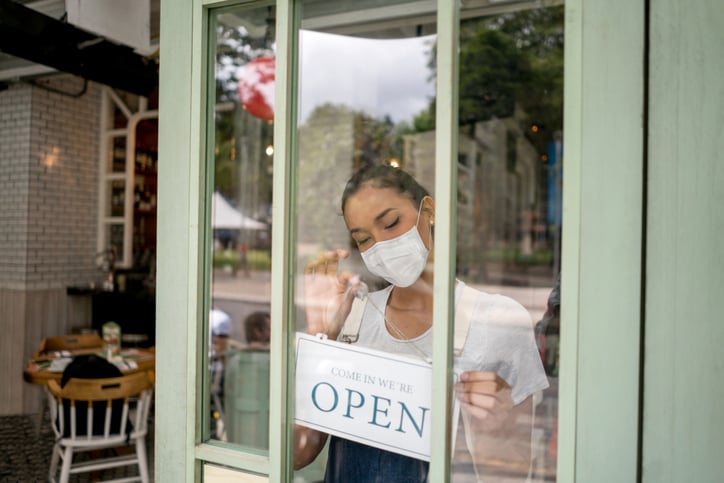 Find out which human resources KPIs you should be tracking to find, attract, and retain talent; make your employees happy; and improve company performance.
The HR department hasn't always gotten the respect it deserves considering how much it encompasses and how hard it is to get right. It involves both processes and people and spans the entire spectrum of company performance.
But that's all started to change. Now, HR departments are increasingly setting and tracking human resources key performance indicators (KPIs) to not only show the overall performance of different policies, but also to explain how they are contributing to the business.
This article walks you through the human resources KPIs you need to track to make the biggest impact on your company.
Overview: What are human resources KPIs?
Human resources KPIs are common HR functions that you can track and measure over a period of time to get actionable insight. They reflect the overall performance of the company as well as the performances of various departments and individuals.
What to consider when setting HR KPIs
KPIs need to form part of your wider human resource planning strategy rather than being standalone objectives. That's why you need to put some thought into the process before you start.
1. Focus your efforts
You can't track everything effectively. You need to focus on a manageable number of performance metrics. To identify which HR KPIs make the most sense for your company, consider what stage you're in.
If you're not hiring at the moment, you don't need to worry about how much it costs or how long it takes to recruit a new employee.
Or if you're just getting started and don't have an official training program in place, you don't need to worry about tracking that particular human resource management metric.
2. Find the right tools
If you're trying to track all of your human resources metrics manually, you'll either end up with inaccurate data, or you'll spend all of your time collecting data and no time analyzing and optimizing.
The right HR software and tools can collect this data automatically and produce reports you can use to gain insight and make improvements.
3. Assign a business owner
Human resources professionals have a seemingly endless list of tasks and HR functions to carry out. This means it can be easy to get caught up in the day to day of running an HR department and leave strategic human resource management tasks for some time in the future, when you have more time.
To make sure your human resources performance measurements don't fall by the wayside, appoint an owner, and make that person responsible for overseeing the tracking and reporting of these KPIs. Make these tasks part of that employee's own goals or objectives for the year as well.
The best human resources KPIs your business can track
This is by no means an exhaustive list of all the KPIs your business can track. Instead, we've focused on human resource KPI examples that will be most beneficial to your company.
1. Time to hire
When you're creating a staffing plan, one of the key elements is ensuring you have a timeline in place for when you will have upskilled existing staff or recruited new workers to fill any skills gaps.
You need to track the time it takes to hire an employee so you can understand how long it will take to recruit the necessary skill set, whether that be one new hire or 10.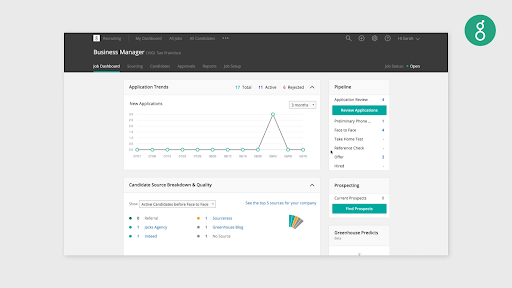 Tips for tracking time to recruitment:
Recruitment and talent acquisition are costs centers, so it's important to keep time to hire down. There are two steps you can take to make sure you are effectively tracking this KPI.
Streamline your candidate pipeline: It'll be difficult to track how long it takes to hire someone if your candidates are jumping all over the place from in-person interviews, to assessments, to video interviews, to a quick chat with the CEO, and so on. Make sure your candidates are progressing through your hiring process in a straight line so you can identify the bottlenecks.
Use predictive analytics: You already have a lot of useful data at your fingertips, so make sure to gain insight from all of the information you've collected on candidates during past recruitment processes. HR software Greenhouse can help as it uses past data to predict the future performance of your job openings.
2. Talent retention
It's much more costly to hire new employees than it is to retain existing talent. You also don't want your top talent to walk out the door with all of their knowledge and experience and end up working at one of your competitors.
That's why it's important to track talent retention, so you can take action before you start leaking your best employees.
Tips for tracking talent retention:
A high percentage of employee turnover can cause major disruption in your business (and it suggests you're getting something very wrong). Here are some steps you can take to track talent retention.
Create a talent management program: If you want to measure talent retention, you need some kind of HR metrics to track. By implementing a talent management program, you can discover the best metrics for your company to measure and how you will measure them.
Use an employee retention calculation: To work out your retention rate, you need to divide the number of employees who left during a specific period of time by the total number of employees at the end of that period.
3. Employee satisfaction
If you want to retain your talent, you need to make sure your employees are motivated and satisfied. Many companies forget to track this important KPI.
It can be easy to (mistakenly) believe that just because employees aren't raising their heads above the parapet to complain, they are satisfied. Oftentimes, the only time an HR professional or company realizes an employee isn't happy is when they hand in their notice.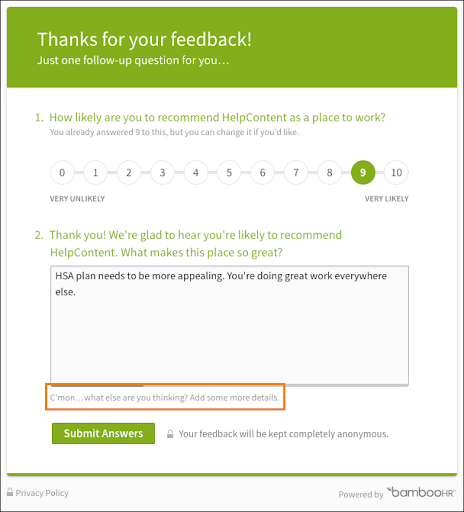 Tips for tracking employee satisfaction:
Make sure you're ahead of the game and can address any issues before they become serious enough to cause your employees to quit. Here's how.
4. Absenteeism
When an employee doesn't show up to work, it's a big deal. It may be for a valid reason, but if it's last minute, it's still going to have an impact on your business. Someone else needs to cover their work, you might miss deadlines, or coworkers can get grumpy because they have to work late.
While efficient workforce planning should mean you have a policy in place to reduce disruption, you can't prepare for every eventuality (such as four people in a five-person team all calling in sick the same day).
Tips for tracking absenteeism:
You should try to minimize absenteeism at your business, but before you can do that, you need to get a read on the current situation: Is it happening a lot? Here's how to find out.
Create an attendance and absence management policy: It's impossible to track true absenteeism if you don't have anything to measure it against. You need a policy that specifies things such as the number of vacation days and work-from-home days each employee has access to, who to tell if you're going to be absent and how you tell them (phone, email, HR software, etc.), as well as what consequences you'll face if you fail to follow this policy.
Categorize different types of absences: Instead of simply marking employees as absent, make sure there are common categories of different types of leaves so your data accurately reflects what's going on. This includes vacation, sick leave, doctor and dentist appointments, childcare emergency, and jury duty. This will ensure you get a complete picture of your company's absenteeism.
5. Employee performance
To run a successful business, you need all of your employees to perform to the best of their abilities, but that doesn't always happen.
Tracking performance measures and carrying out performance reviews should give employees a target to work toward and a way to demonstrate how they are contributing to the business.
You can also use the data obtained from employee performance reviews to determine rewards and bonuses in a fair way.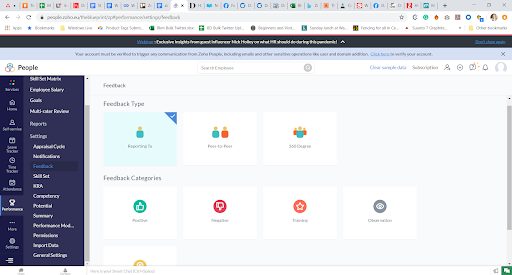 Tips for tracking employee performance:
While there is no one right way to measure performance, and it will likely take a bit of trial and error, here are our recommendations for how to do it effectively.
Set SMART goals: Any objective you set needs to be SMART: specific, measurable, attainable, realistic, and timely. That way, you can measure the outcome properly and use the data to improve company and individual performance.
Create creative ways to measure performance: Don't just use data from managers, but encourage peer-to-peer ratings and 360-degree feedback. HR software Zoho People provides five built-in feedback categories -- positive, negative, training, observation, and rewards -- that you can use to find different and better ways to measure employee performance.
6. Training effectiveness
Businesses often neglect training because they see it as a cost center and struggle to measure return on investment. But providing learning and development opportunities not only boosts morale and helps reduce turnover, it can also plug skills gaps and ensure you remain competitive in the market.
Tips for tracking training effectiveness:
Providing training is not enough. You need to provide the right training in the right way. And if it's not effective, you need to make changes. Here are some tips to help you understand if your training is producing results.
Identify outcomes: What is it you want this training to achieve? Do you want to help an employee reach their goals? Is it part of your succession planning strategy, and you've identified someone that can fill the gap of a departing manager? When you've pinpointed your business need, you can see if that need has been met once you've delivered the training.
Ask for feedback: You might think the training you deliver is effective, but do your employees agree? Maybe they're already familiar with ethics and HR regulations and don't need that training. Or maybe they prefer to learn on a mobile device rather than in the classroom. Make sure you send out surveys during the training and once it has been completed so you can improve upon your training and make it more successful.
7. Benefits administration
Providing a comprehensive benefits package is one of the most important HR best practices when it comes to attracting and retaining talent and ensuring they are motivated to do their best work. It shows your employees that you care about their wellbeing.
But it can also be costly -- and a waste of time if your employees aren't interested in the benefits provided, or think the contributions are too much. Benefits don't have to include pet insurance and free laser eye surgery.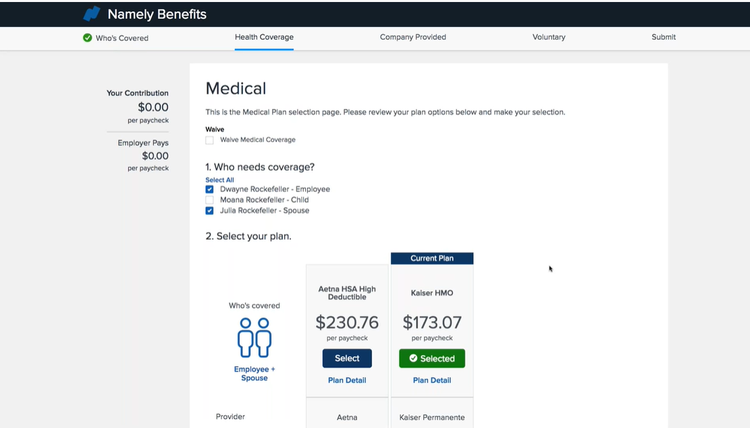 It's important to keep on top of which benefits are resonating with your employees as well as which ones your business can afford to offer. Here's how.
Understand your employees: Use the demographic data you already collect on your workers to decide what kind of benefits would best serve your employees, as well as whether or not you can supplement these with unofficial benefits, such as more days working from home or free fruit in the break room.
Provide a self-service portal: Many modern HR solutions let employees manage their own benefits, displaying the cost to them and employer contributions before enrollment. This means employees are fully informed, and you can get a better understanding of which benefits they value most. HR software Namely provides shopping-cart-style functionality so employees can immediately see how much each benefit will cost them, and add and remove benefits according to how much they want to pay.
8. Employee productivity
From an HR perspective, tracking employee productivity is less about looking at individual workers and how they are performing, and more about getting an overall picture of the number of staff and type of employees you need to effectively run the business.
As a key part of your workforce analytics strategy, measuring employee productivity can help ensure you have the right skills on hand when they are most needed, and avoid understaffing or overstaffing.
Tips for tracking employee productivity:
Unlike manual labor, where each worker contributes directly to the end product, it can be difficult to track employee productivity when it comes to knowledge work. There are ways to do it effectively, though.
Measure meaningful metrics: Don't get bogged down in tracking pointless metrics such as the number of emails sent, or the number of hours spent in the office. Make sure you're tracking important tasks that contribute to the success of your business and that are relevant to each business role.
Evaluate quality and quantity: Remember to evaluate the quality of the work as well as how quickly an employee completes tasks. For example, instead of only measuring how many calls a customer service agent completed, also look at their customer feedback rating.
Collaboration is key
Just because you're the HR professional doesn't mean you decide on the human resources KPIs by yourself. Get input from other departments and find out how they work; talk to management; get feedback from employees.
This will help you make a more meaningful impact and get important insight that contributes to the success of the business.
Expert-picked business credit cards with rich rewards and perks
Cash back, travel rewards, 0% intro APR financing: all of these can be great credit card perks for business owners. But how do you find the right business credit card for you? There are tons of offers on the market today, and sifting through them to find the right one can be a big hassle. So we've done the hard work for you.
Get started with one of our top business credit card picks of 2022 today.
We're firm believers in the Golden Rule, which is why editorial opinions are ours alone and have not been previously reviewed, approved, or endorsed by included advertisers. The Ascent does not cover all offers on the market. Editorial content from The Ascent is separate from The Motley Fool editorial content and is created by a different analyst team.
Discover Financial Services is an advertising partner of The Ascent, a Motley Fool company. The Motley Fool has positions in and recommends Target. The Motley Fool recommends Discover Financial Services. The Motley Fool has a
disclosure policy
.