A Small Business Guide to Third-Party Logistics
Many or all of the products here are from our partners that pay us a commission. It's how we make money. But our editorial integrity ensures our experts' opinions aren't influenced by compensation. Terms may apply to offers listed on this page.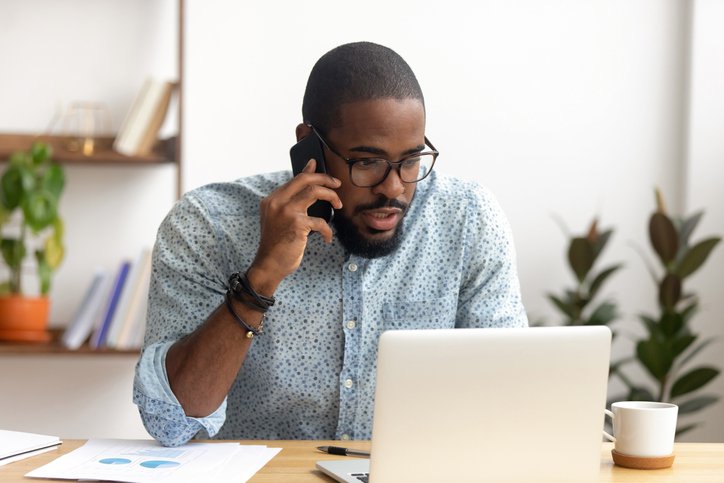 Learn how to harness the full potential of your business by capitalizing on third-party logistics to expand and optimize your fulfillment capabilities.
You're ready to launch your business to anticipated success. You know your inventory. You know your customers. Pricing is squared away. And your branding is top-notch on both messaging and aesthetics.
But how are you going to get your product to your customers? Insert third-party logistics (3PL) companies.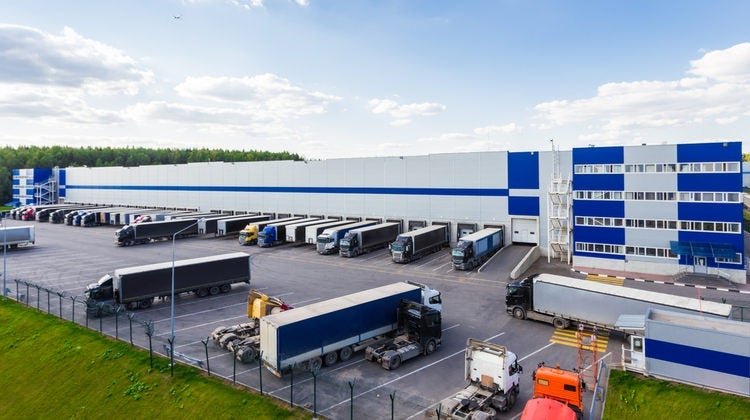 Unless you want to open a shipping business to accompany your retail business, you're going to need to lean on the 3PL industry. These businesses are the modern-day stewards of fulfillment. 3PL logistics businesses come in all different shapes and sizes, but they all supplement your inventory management software to provide warehousing, shipping, and delivery services.
Continue reading to learn more about 3PLs, why they exist, what the benefits and downsides are, and what you should look for in your 3PL partner.
Overview: What are third-party logistics?
A 3PL is a service-based business that partners with merchants to provide critical product fulfillment capabilities.
3PLs are a great equalizer in that they provide merchants like yourself the same power of local, regional, national, and even international delivery that large enterprise retailers have built in-house. These logistics providers support everything from storing all or some of your products, delivering to and from warehouses, and getting your products to your customers' mailbox or front door.
The rise in 3PL providers has been revolutionary for the small business retail industry during the past 10 to 20 years. It's all small merchants can do to stay above water while managing proper inventory control best practices.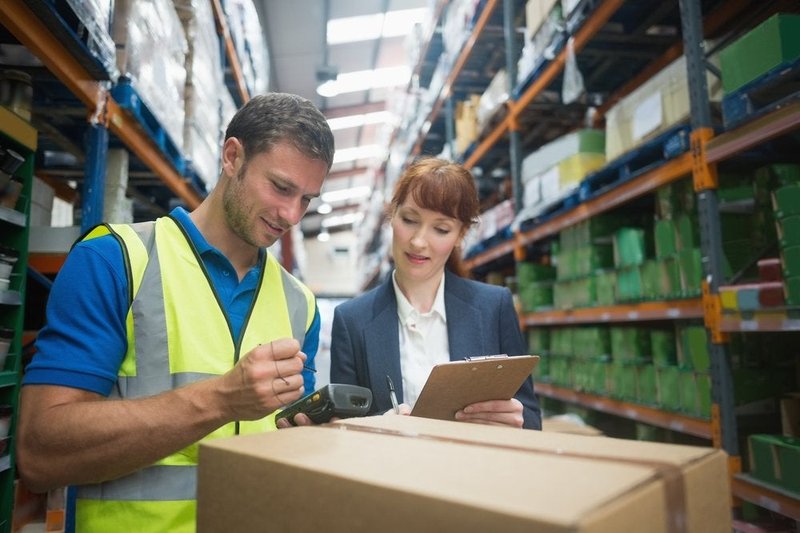 It's not just small businesses that benefit from 3PLs. The same medium-sized and enterprise retailers for which 3PLs have leveled the playing field are also finding tons of value in these services. They're almost as ubiquitous as barcode-based inventory management systems.
Efficiency is the endgame for all 3PL providers. That includes storage and warehousing locations, shipping to and from distribution centers, and completing final fulfillment needs to get products into customers' hands.
So, in cases where it makes sense, big-box retailers take advantage of the same efficiencies and benefits as you may when it comes to outsourcing a 3PL.
3 types of 3PLs
At the highest level, all 3PLs step in to manage the storing and moving of your products. But there's a lot of variance within the processes and mechanisms to make that happen. That's why we've highlighted these three specific types of 3PL providers.
1. Full-service 3PL fulfillment
A full-service 3PL provider creates specialized solutions for each business they work with. If you're a merchant, a full-service 3PL vendor supplies you with comprehensive services that exceed the typical last-mile fulfillment or warehousing and distribution models.
If 3PL is logistics as a service, then a full-service provider resembles a logistics as a service concierge. This comprehensive support does come at a higher cost than traditional store-and-ship services, but you're getting more peace of mind with customized services.
2. Warehouse and distribution 3PL providers
The most common types of 3PL platforms are 3PL warehouses that store products and provide distribution services. You get a place to professionally store your products, expert shipping across predetermined areas, and even processing and management for product returns, including reintegration into your existing inventory.
These typical 3PL providers come in all shapes, sizes, and costs. You can run with a local 3PL for a small fulfillment zone, or you can scale up to a 3PL with an international footprint to fulfill sales across the globe.
3. Transit-focused 3PL vendors
Many merchants may only need transit services to move products from store to store or warehouse to warehouse. That's where a more transit-focused 3PL provider comes in.
These providers have a lower cost than other platforms because they deal almost exclusively in shuttling your products from location A to location B. This could include anything from getting your raw materials to your manufacturing center, or to getting your products from your store to your customers.
This may seem drastically scaled down compared to the other two types of 3PLs, but this may be all you need if you're just starting out on your retail and fulfillment journey.
Advantages of 3PL
Leveraging 3PL services has some impactful advantages over trying to navigate the fulfillment waters all by yourself. Here are three key advantages of 3PL.
Expand your fulfillment area
Partnerships with 3PL providers are essentially gateways to new markets. E-commerce and online retail have liberated businesses to reach as wide an audience as they can muster. And 3PLs answer the question of how you can capitalize on non-local customers. You can expand your fulfillment area to as large a footprint as you need; regional, national, or international.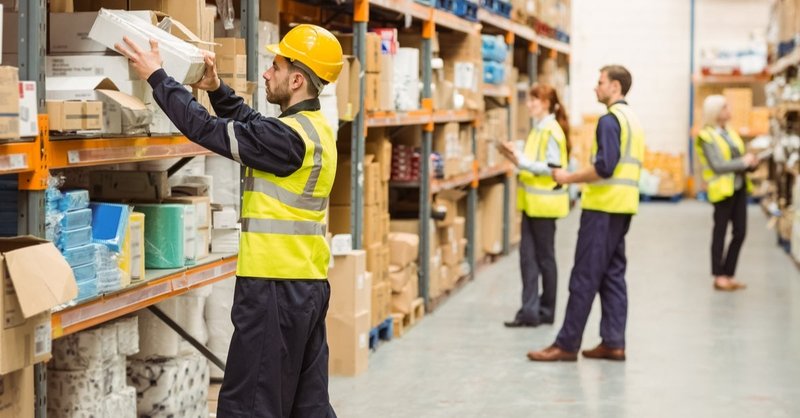 Remain agile in scaling up and down
3PLs empower you to scale your serviceable fulfillment area much faster than if you built shipping mechanisms on your own. And the beauty of 3PLs is that this scaling is incredibly dynamic. You can scale up for busy seasons or to manage new growth, as well as scale down if you've run out of products or simply need some time away.
Capitalize on embedded industry expertise
A luthier specializes in manufacturing intricate and bespoke guitars. Chefs specialize in combining and preparing the perfect mix of ingredients to make delicious foods. Maybe you're a knitting expert and specialize in creating blankets, scarfs, hoodies, and anything else that can be made that way.
Each of these artisans is highly skilled in a unique niche, but another thing they have in common is that they're likely not skilled in the logistics required for shipping and order fulfillment. Working with a 3PL allows you to remain an expert in your craft and leave shipping to its own expert.
Disadvantages of 3PL
As with many things in life, it's not all roses with 3PLs. Here are a few disadvantages of working with them.
Surrendering control of fulfillment
The flipside of outsourcing your fulfilment is that you're putting your hard-earned brand recognition and value into someone else's hands. This transfer is done in the dark, though, as any issues with fulfillment still come back on you in the eyes of your customers. They'll look to you for restitution, and rightly so, because they chose to do business with you, not your 3PL.
Sacrificing short-term setup fees
While going with a 3PL is much cheaper than building your own fulfillment network from the ground up, there are still significant fees and costs to get started. It's important to get everything in writing and to read the fine print. Some 3PLs require that you use a specific inventory management or e-commerce platform. That's no big deal unless you've already sunk a ton of time and money into your own inventory system.
Defining shared processes
Similar to the first disadvantage, you simply can't dictate that over which you have no control. It's critical that you define, share, negotiate, and come to terms on shared processes and best practices with your 3PL partner. This includes critical components such as where to ideally leave your product (mailbox, front porch, or around the back), how to manage returns, or what to do if a product is running late.
An example of 3PL
There are plenty of examples of merchants working with providers to unlock shipping and fulfillment processes. Here's just one:
Decentralized 3PL fulfillment process
Perhaps the most common example for working with a 3PL is in a decentralized product and fulfillment scenario. In this example, the merchant never actually has a physical hold on their inventory. Products are sourced from manufacturers and sent to one or multiple 3PL warehouses.
The fulfillment requirements from online sales are funneled to these 3PL warehouses. Merchants see the purchase as well, but it's automatically sent to the 3PL to initiate fulfillment. The order is picked, packed, and shipped to the final customer destination.
3PL is invaluable to the rise in e-commerce
The democratization of e-commerce has led merchants to increase their sales reach, but that's just the front end. 3PL providers are the real workhorses behind the scenes that are coordinating and tying together different orders into sensible and profitable fulfillment strategies.
As consumers, we owe them more than we'll ever know. And, as merchants, we need to constantly be squeezing as much value as possible from these relationships.
We're firm believers in the Golden Rule, which is why editorial opinions are ours alone and have not been previously reviewed, approved, or endorsed by included advertisers. The Ascent does not cover all offers on the market. Editorial content from The Ascent is separate from The Motley Fool editorial content and is created by a different analyst team.