Airtable Content Management Simplifies Project Planning
Many or all of the products here are from our partners that pay us a commission. It's how we make money. But our editorial integrity ensures our experts' opinions aren't influenced by compensation. Terms may apply to offers listed on this page.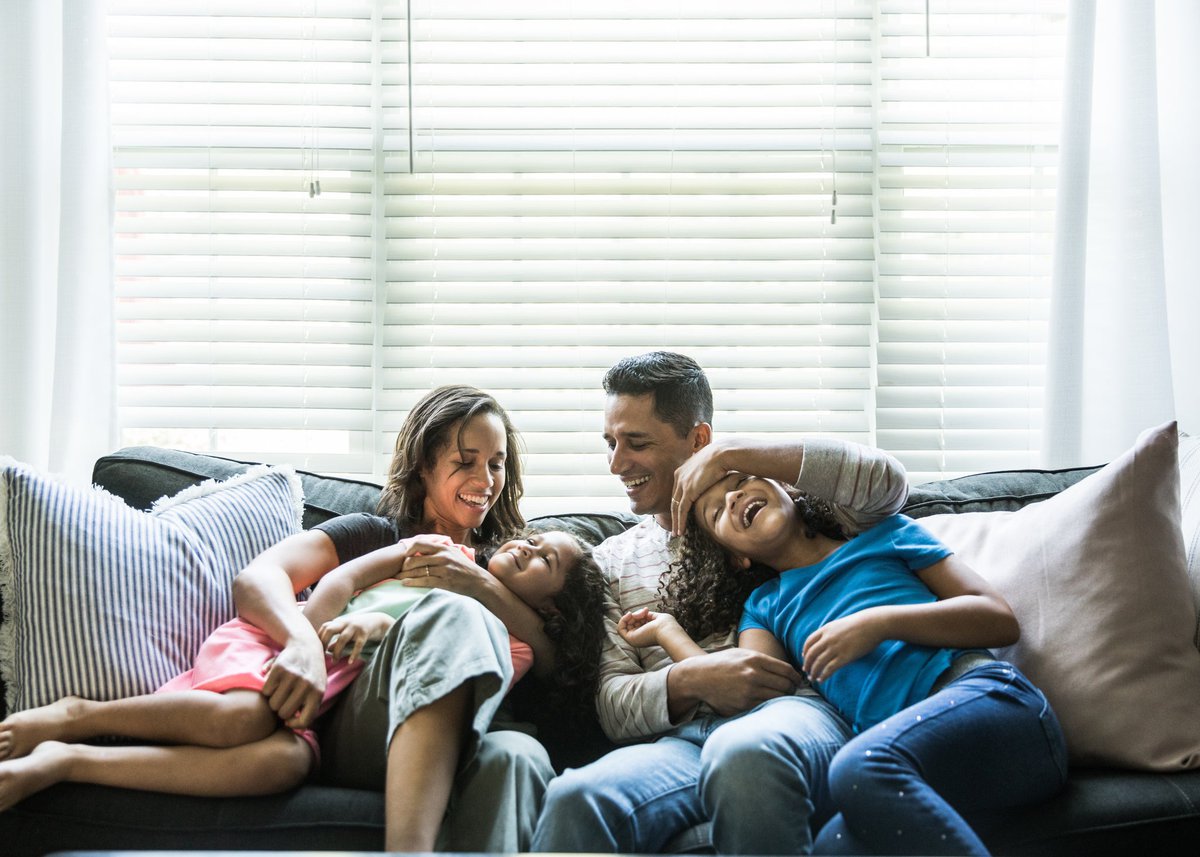 Using Airtable for content management can turn a complicated task into one that's at least easy to understand and follow. Learn some simple ways to make Airtable work for you.
There's something about content management that's both alluring and repulsive -- a little bit good and a little bit evil. For years, I managed writers and designers as part of a content production team and found pretty quickly there was nothing quite as beautiful and wholesome as a well-oiled content workflow.
But, as with all things put on pedestals, the moment anything went sideways, the dream of clean lines and perfection turned into a dirty, overly complicated nightmare.
Over the years, we used a variety of tools to try to make this system easier for everyone and to avoid the crushing stops and starts that happen when not everybody seems to be at the same level on the technology playing field. See, it doesn't matter how strong your content management strategy is if your tools aren't quite there, or worse, they're too confusing for the least tech-capable on your team.
Eventually, we settled on the Airtable platform for things like content marketing management and production calendars. I'd like to puff my chest and say it made my team unstoppable, but that would be a bit much. What it did, though, was make me feel like I finally had a grasp on the mountain of material that we were moving around. You can have this, too.
You'll get the most out of your Airtable by following these steps.
1. Really analyze your process
Before you even think about breaking out any sort of project management software, you must understand the process you're working through. Airtable can do a lot of things, in a lot of ways, but unless you know what information your unique content management plan requires, even using a built-in content strategy template is going to end up being really confusing.
So, rather than plunging yourself into creating an Airtable system that seems like it might work, take the time to explain how your whole creative ecosystem works to yourself. Just write it all out -- believe me when I say you'll be thankful that you did this first.
I made the mistake of trying to freehand Airtable in the beginning and it created a lot of workflow problems for my company as the days turned into months and those months turned into years. Eventually, I had to rebuild the system, which took considerable time and energy due to the data that had accumulated.
Let me give you a super simple example. Let's say that you're building a small table that's only for a blogging workflow for a single site. You have just five writers, three editors, and a project manager that checks everything before it goes to the client for final approval. You're sharing this Airtable with the client, so it's important that there not be too much information.
This is not an Airtable that necessarily will benefit from the widely available and overly complicated templates. You may only need a dozen columns, if that.
If you were to write out your process, it might look something like this.
Create assignments. Include title, categories, description, status, and due date.
Assign each article to a writer and editor.
Upon completion, the writer will add a link to the document in the Airtable and change the status to "Ready to Edit."
The editor will work their magic on the linked document, then change the status to either "Revisions Needed" or "Ready for Final Review."
Once any revisions are made and checked by the editor, the project manager will perform a final review of the document and select appropriate imagery that will also be linked in the Airtable.
The site owner will review the document and the project manager will either change the status to "Accepted" or "Revisions Needed."
Now that you know what your process looks like, you're better enabled to streamline your Airtable. With smaller project planning, it can be tempting to add a lot of extraneous data to make it feel more significant, but that really just leads to a lot of wasted time and confusion in the longer term.
Larger projects suffer from the opposite issue -- often they lack the details they need because it's easy to take mental shortcuts when planning a complex Airtable.
2. Choose your Airtable template
When you're working in Airtable, you have a few options when it comes to content management templates. Many Airtable templates, both company-created and crowdsourced, have very complex but nonspecific processes in mind. You may be able to take one of these and modify it to better fit the system you've outlined above, so they can absolutely be worth exploring.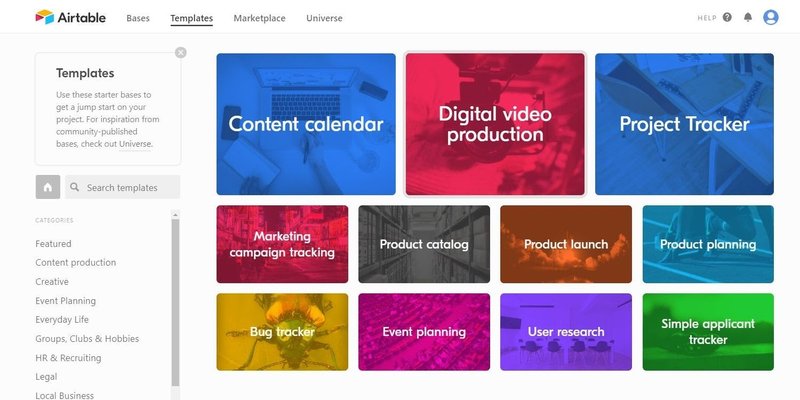 However, if you know you need specific fields, it may be just as easy to build your own template from a blank base. You'll need to add each field, one at a time, as well as specify the data type that should be housed in that field. There are data type options that can save a lot of effort and duplication, such as choosing Multiple Select, Single Select, or even opting to link to data from another table if you have a reason to do so.
3. Choose your view
Once you have your data fields configured, you should explore the Views sidebar to the left of the screen. You have several options to choose from, each giving you a different way to track your project or manipulate your data. For content marketing, the Kanban project management view may make the most sense, especially when grouped by status.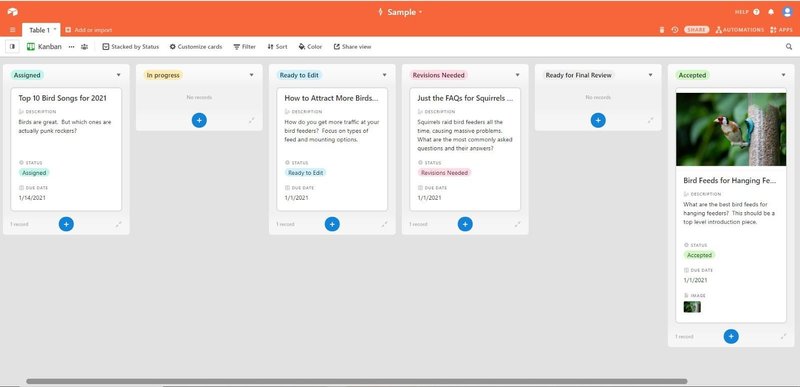 However, other views can be useful as well.
Gallery view allows you to see each row as a card of its own, with the option to sort as you choose. For example, you may want to sort by due date and status to bubble the assignments in progress to the front.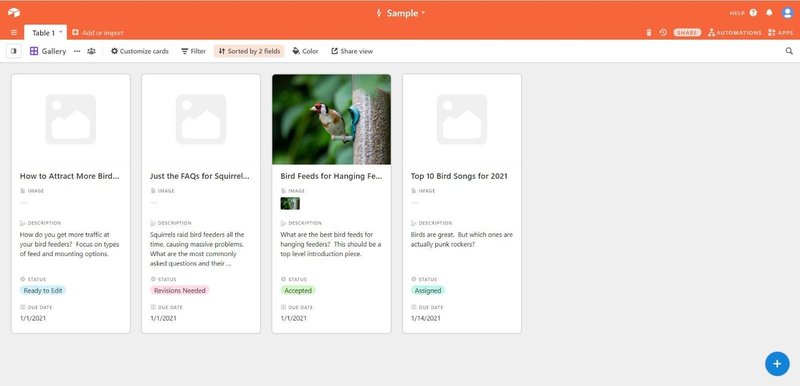 Grid view is the best way to look at your raw data without any overlays in the way. You'll literally be shown all the information in your Airtable base all at once.

Calendar view can give you an overview of when things are due, so you can limit your focus to just those items that are coming up or will be due on a specific date. Specific periods can include a single day, a single week, two weeks, a month, and more.
Form view allows you to populate your existing Airtable without having to access the raw data directly. So, instead of going to the original Grid view, you can simply fill out the fields that appear when you're in Form view and select Submit to populate new assignments.
4. Give it a dry run
Even with the best-laid plans, sometimes you'll hit a few snags. It's a lot better to hit those snags with test data rather than the real thing, in real time. Populate a half dozen rows and try all the settings out. This will also help you get a better feel for which view you'll be using the most, and how to sort and manage that view.
If you find that you're missing an important field or the data being displayed is a bit too cumbersome, your test run is the time to make changes. Each view type has options to customize cards with specific data, but if you're missing a field or one of your fields that offers limited selections (such as Writer) has an error, you'll need to go back to the Grid view to fix it.
5. Add your team
Trust me on this -- add your team last. It's going to save a lot of confusion and embarrassment if you don't quite get things right the first time. You should probably remove your test data (unless you were testing with a real content management project, which you simply reset to the starting conditions you require).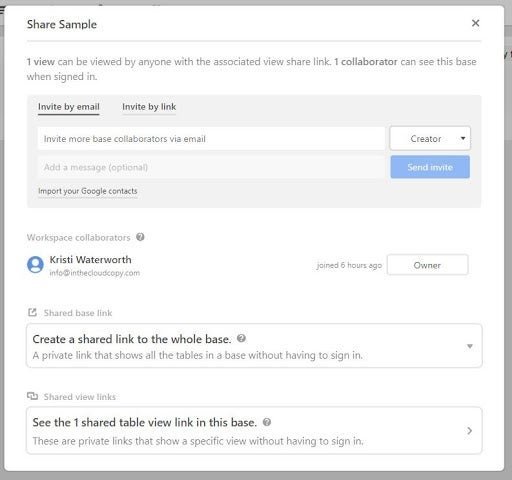 Click the Share button near the top right side of the screen. You'll be asked if you want to share your workspace or your base. Your base is the data set you're currently accessing; the workspace is a set of bases that you will set up separately. I generally grant permissions one base at a time, just to prevent confusion.
You can choose to share a link that allows anyone to manipulate your base, but doing this may leave you open to problems with data security because of people coming and going over time. You're far better off to invite each of your users by email and assign them a specific role.
Most of your users should be set to Editor, which allows them to upload documents and change statuses as they go. However, adding another Creator can be helpful if your project manager is tied up and can't immediately fix a problem that might have slipped through the cracks.
Airtable: Custom project management for all sorts of teams
Although most content projects will be at their best with a blank database customized to fit the needs of a specific content team, there is an almost unlimited number of prefab Airtable bases to choose from when it comes to project management.
Pairing good process design with an efficient data set that allows you to see exactly what you need to know at any moment is the key to success with Airtable. Don't overthink it! Airtable is a simple, easy-to-learn project management tool that is an excellent complement to a range of content projects, both big and small.
We're firm believers in the Golden Rule, which is why editorial opinions are ours alone and have not been previously reviewed, approved, or endorsed by included advertisers. The Ascent does not cover all offers on the market. Editorial content from The Ascent is separate from The Motley Fool editorial content and is created by a different analyst team.