U.S. Army veteran Rusty Hansen recently celebrated his tenth year running RHI LLC. RHI is a Service-Disabled Veteran-Owned Small Business (SDVOSB) doing general construction work in Ogden, Utah.
When he started the company back in 2010, it was just Rusty. Now, RHI has active jobs in five states, 25 employees, and more success on the horizon. About 90% of RHI's work is on Veterans Affairs (VA) hospital jobs.
The Blueprint sat down with Rusty to talk about SDVOSBs, how RHI reacted to the COVID-19 pandemic, and what's next.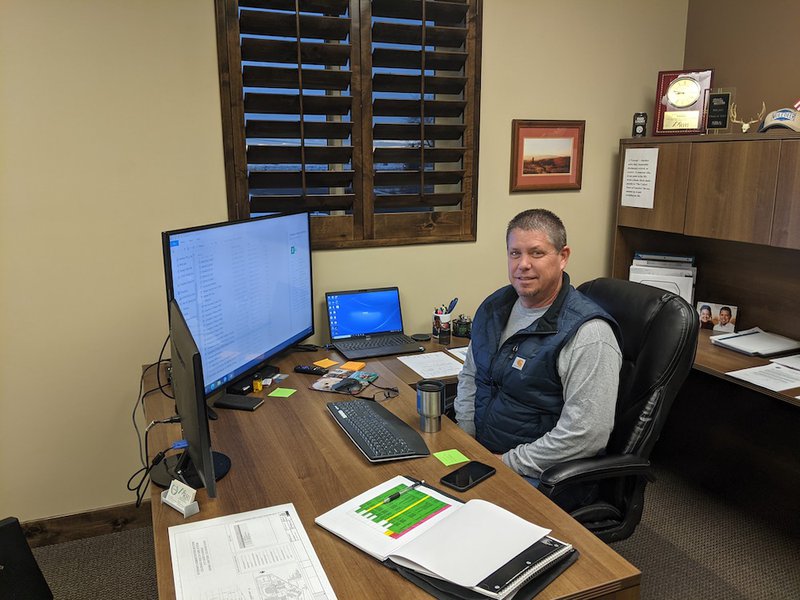 ---
Rusty's history
The Blueprint: Tell me a little about your history prior to RHI
Rusty Hansen: I graduated high school in 1987 and went right into the U.S. Army for a couple of years. In 1989, I moved to Phoenix to study engineering. After a year of that, I moved back to Utah where I finished college and then worked for Case Lowe and Hart doing plumbing and mechanical design for nine years. From 1989 until 1999, I was in the Reserves.
Sometime in 1999, I started work at Hill Air Force Base managing government construction jobs under $5 million, and then in 2002, I got a general contractor license and started building homes. That went well until the market crashed in 2008. I then went back to work on government construction for another government contractor for a few years.
---
Running a service-disabled veteran-owned business
The Blueprint: When did you decide to start an SDVOSB?
Rusty Hansen: Sometime in 2010, I was researching VA programs to drum up new business and came across the benefits the VA offers with preferential bidding for SDVOSBs. In December of that year, I started RHI.
The Blueprint: How did you meet your future partner, Richard Hunt?
Rusty Hansen: The biggest hurdle to starting as an SDVOSB contractor is bonding capacity. The government requires all its jobs to be bonded, and it's impossible to get an insurance company to bond you when you don't have any history. So I let some friends know what I was looking for, and one of them worked for Richard Hunt.
I met with Richard, and he agreed to be a 49% partner in RHI and help provide bonding capacity to get us going.
The Blueprint: So at first, it was just you running everything with subs?
Rusty Hansen: Yes, I did all the paperwork and bidding on my own and found subcontractors to complete the construction work. At that time, most of our jobs were with the VA and were under $500,000 for the total contract.
The Blueprint: Was it a conscious decision to focus on VA hospital work? Ten years later, RHI still does hospital work on about 90% of its jobs.
Rusty Hansen: It was definitely a conscious decision to focus on federal government work. Building homes was an extremely volatile business, and government construction seemed to be a more secure line of work.
We ended up building a niche at the VA because that work is totally set aside for SDVOSBs, so that's all we bid for a few years. In the future, we do want to branch out into more parts of the government.
The Blueprint: What was the tipping point when you knew RHI was a viable business you could run for a long time?
Rusty Hansen: In fallout 2011 (fallout is the month before the end of the government fiscal year, September 30), we got a $2.8 million boiler job. That's when I knew I needed to rent an office and hire an office manager and a project manager.
The Blueprint: I've noticed that most of the people you've hired are people you have a history with.
Rusty Hansen: That's intentional. Government contracting is different from normal commercial contracting. The government runs at a different speed. In commercial construction, it's all about getting the job done under budget and under time. The government just doesn't work that way.
I've never hired anyone blind because you need to have that experience working with the government so that you don't go crazy.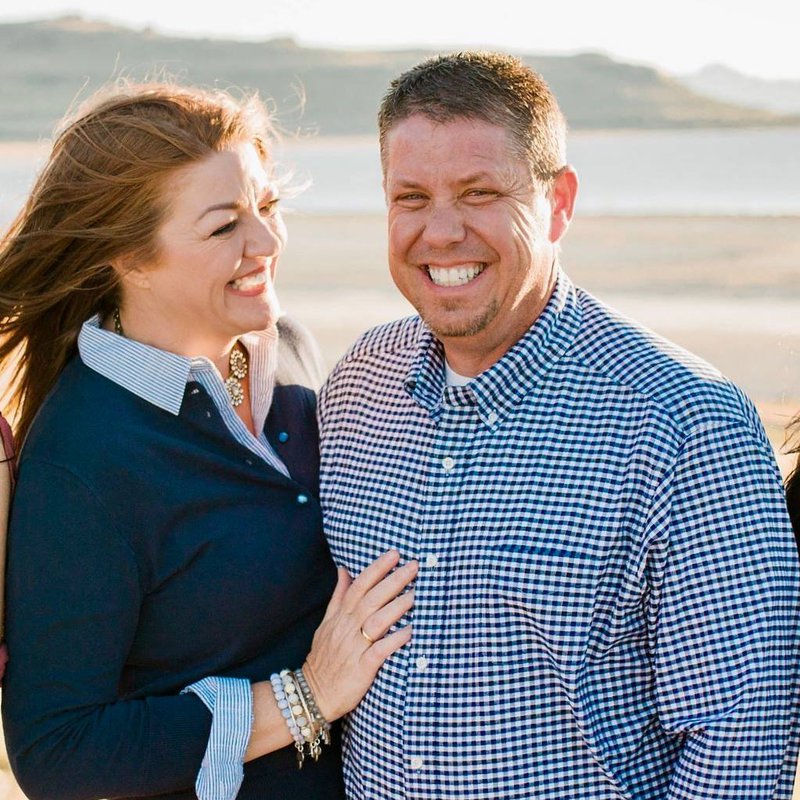 The Blueprint: What would you say the worst part of running an SDVOSB has been?
Rusty Hansen: A few years ago, a man walked up to me on my front lawn on a Saturday morning while I was mowing the grass. He worked for the SBA, and he said we had to shut all jobs down until we got them the information they needed for the audit.
The toughest thing is definitely keeping all the government rules in line for audits. As a service-disabled veteran, I have to work 40 hours each week minimum and have full control of all business decisions. The SBA doesn't even like for someone else to sign the checks.
A lot of the time, big businesses will partner with a veteran, and it becomes a pass-through for their work. We've stayed away from that and over the years, less than 1% of our work has been with my partner's business. When we have been audited several times, we have a good ethical system that makes audits a simple thing to work through.
---
COVID-19
The Blueprint: How has RHI been affected by the COVID-19 pandemic?
Rusty Hansen: You know, there's a whole spectrum of how small businesses were impacted from having to shut their doors to actually growing. We were lucky enough to grow in the pandemic.
None of our existing jobs stopped for more than a few weeks, we've only had a few employees miss time, and we got new work building 100 COVID-19 rooms for the VA in Salt Lake City and another 50 for the VA in Grand Junction.
---
What's next?
The Blueprint: What's next for RHI? What are your goals for the next 5-10 years?
Rusty Hansen: As a veteran myself struggling with back injuries and hearing loss, I want to continue to do great work providing the best construction we can for VA hospitals. Outside of that, we think there is plenty of room to continue expanding. I don't think we'll ever focus on doing commercial work, but we want to move into more states and work with the other parts of the federal government.