Any business that wants to start an online store will soon see the need for an e-commerce CMS (Content Management System).
The right CMS does exactly what its name suggests.
It helps you manage your content across landing pages, promotions, and product descriptions. Such content management will help you attract and retain customers, while also liberating you from the tedium of constant manual updates.
So it's no surprise that millions of e-commerce stores manage their content using these technologies.
However, there really isn't a one-size-fits-all solution for selecting an e-commerce CMS. Instead, there are hundreds of solutions, tailored to the specific needs of businesses.
E-commerce is an increasingly sophisticated field today, and it plays host to new, innovative content formats.
Depending on your industry, inventory size, and content requirements, you will no doubt find the right vendor partner to help you grow your business.
Below, we outline the pros and cons of the best e-commerce platforms so you can make the right choice.
Here are our top picks for the best content management system for your online shop:
---
What to consider when choosing an e-commerce CMS
The following three considerations will help shape your search for the right e-commerce CMS.
1. Integration with other tools
The CMS for your e-commerce business is just one part of your technology stack. For example, you may require a solution that integrates with your point of sale system, your inventory management platform, and your social media accounts.
The best e-commerce CMS platforms will also provide access to apps for everything from accounting to product shipping.
No platform can cover these areas perfectly and each will specialize in a few categories.
If you approach the e-commerce CMS market with a clear idea of which integrations you need, you will likely find a better match.
2. Cost
Cost will be a key contributor to any decision about new software. With e-commerce CMS solutions, the cost can start to rise very quickly depending on the features you need, however.
Your business may expand quickly (hopefully, this is the case), changing your requirements.
It's a good idea to estimate how many products you will need to list, how much data storage you require, and whether you want access to advanced features like video content.
The pricing structure for each vendor is based on different factors, so you may find better value by aligning your needs with a plan that provides more economical access to these specific requirements.
3. SEO-friendliness
Search Engine Optimization (SEO) remains an important part of the e-commerce conversion funnel. Whenever customers want to research and buy a product, they start the journey at a search engine. This means SEO is crucial for both customer acquisition and customer retention.
E-commerce CMS platforms tackle the difficult job of optimizing huge lists of products for the right search queries. They take different approaches to this challenge, with varying results.
Pay attention to how they manage common issues like duplicate content, dynamic URL parameters, and slow loading speeds on mobile devices.
Some platforms offer access to excellent in-built SEO tools, which could save you money on other marketing software.
---
5 best CMS options for your e-commerce store
These are the best e-commerce CMS solutions on the market today, for both small and large businesses.
---
1. Wix eCommerce
Wix eCommerce provides an intuitive platform for building pages, creating content, and getting your products on the market.
Its built-in SEO tools are great for smaller businesses and have improved dramatically in the past few years. For example, you can now set canonical URLs and alt attributes for images within the platform.
Another selling point for Wix eCommerce is the slick user interface. Tech novices can build a new e-commerce store with no developer, and they can access basic analytics tools built into the platform.
Safety features such as an SSL (Secure Sockets Layer) certificate are built in too.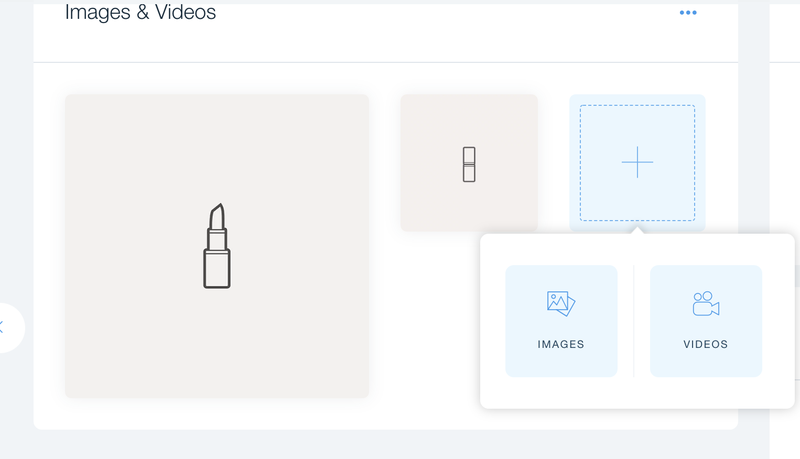 This all means that business owners can focus on creating the image and video content that will attract their customers, rather than the logistics of building a website.
Wix eCommerce is a comprehensive package that will appeal to a wide range of businesses.
Read The Blueprint's full Wix eCommerce review
---
2. Shopify
Shopify is a heavyweight in the e-commerce industry. While others on this list have started out as website builders or content platforms, Shopify's focus has always been squarely on e-commerce.
That brings a lot of positives and a couple of negatives to our assessment of CMS shop platforms.
Let's start with the positives. Shopify offers an impressive list of integrations with other tools, including Google Analytics. It also has its own analytics tool, which reports on e-commerce metrics such as cart abandonment rates and sales by hour of the day.
Product uploads and inventory management are seamlessly integrated on Shopify, even for the largest businesses. Shopify imposes no product caps either, so you don't need to worry about upgrading if your business needs to post more products.
Shopify is still a user-friendly platform, even with so many features on show.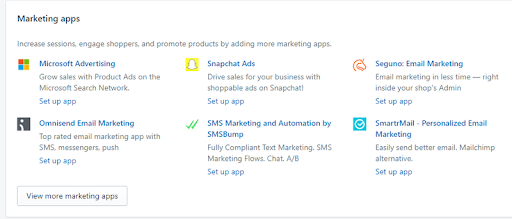 Shopify is not quite as strong as Wix eCommerce in content creation and management. It lacks customization options and isn't built for creative content assets like promotional videos or live streaming.
If your core focus as a business is e-commerce, Shopify ranks among the best solutions out there. You know you are signing up for an advanced, reliable platform for your online store if you choose Shopify.
However, if your focus is equally placed on the CMS part of 'e-commerce CMS', you may want to assess other options on this list first.
Read The Blueprint's full Shopify review
---
3. Squarespace Commerce
Squarespace entered the industry as an online store builder and quickly established a strong position in the marketplace. It now has millions of customers and continues to improve its offering as an online store builder and a Content Management System.
Squarespace Commerce is, predictably enough, the specialist version of Squarespace for e-commerce businesses.
It offers sleek website templates for just about every industry imaginable, all of which can be customized by users with little or no development experience.
Although the page creation process is not quite as intuitive as Wix eCommerce, it is still user friendly and accessible. It is also worth noting that Squarespace Commerce websites do load a little slower than those built on other e-commerce CMS solutions. All those jazzy images in the templates come at a cost, it seems.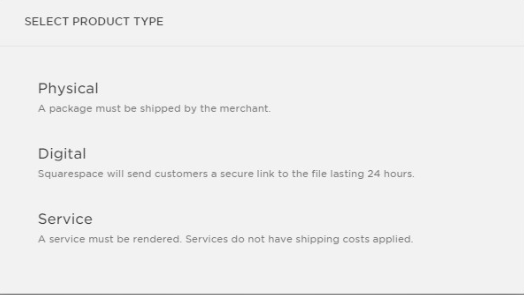 Squarespace Commerce is among the leaders in this list in terms of its in-built SEO tools. It even offers a pre-launch SEO checklist, so you can make sure you are ready to start earning visits from Google.
Squarespace Commerce is an approachable, effective content management platform that comes with a useful array of integrations, such as the ability to sync inventory levels with offline stores through Square.
It's an impressive package that will appeal to businesses in search of a professional aesthetic and high quality inventory management.
Read The Blueprint's full Squarespace Commerce review
---
4. Weebly eCommerce
Weebly eCommerce is a standout solution for small businesses and sole traders that want reliable, attractive online stores.
The setup process is a breeze, requiring minimal input to create and then manage your e-commerce website. There is a drag-and-drop page builder with an in-built media library, so you just need to choose the images that best fit your business.
Weebly eCommerce contains useful features too, such as automatic suggestions for emails to send out to customers based on their activity on the website.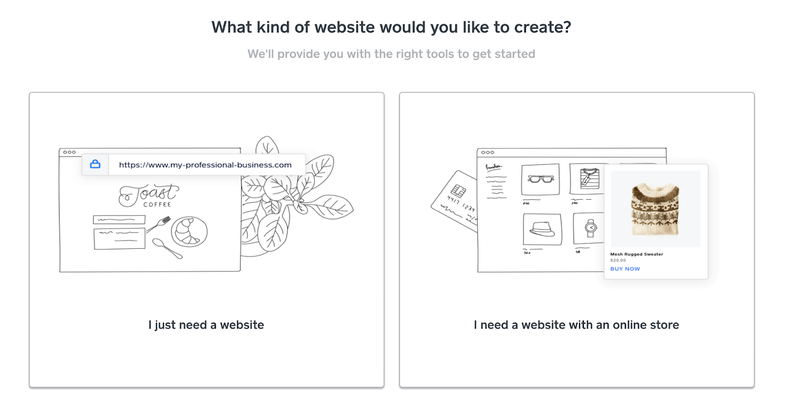 Larger businesses may find some restrictions in what Weebly eCommerce can offer. For example, it lacks advanced features like social media commerce, which will be increasingly important for major retailers.
Weebly eCommerce is easy to recommend for a lot of small businesses. The layout is straightforward and it makes it simple to create great content about your products.
Read The Blueprint's full Weebly eCommerce review
---
5. HubSpot CMS
Hubspot CMS takes an altogether different approach to the e-commerce CMS world. This platform is built with marketers firmly in mind, and it shows.
The CMS attracts and captures leads, particularly through inbound marketing. The website builder requires no coding skills and the analytics tools are excellent.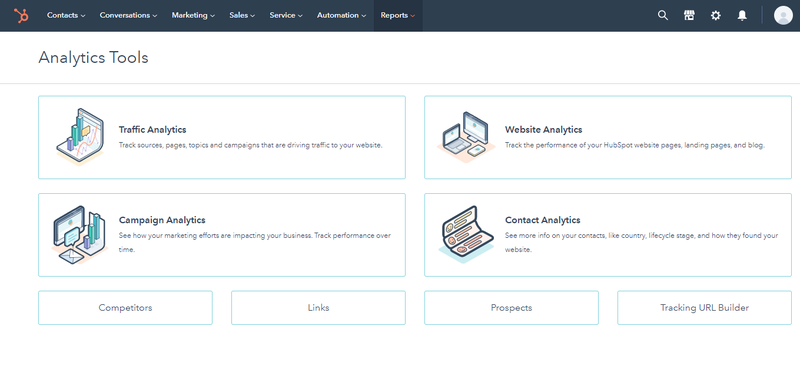 The ability to apply A/B testing on any page is another fantastic feature in HubSpot CMS. In e-commerce, small differences in conversion rate can make a huge difference to the business, so this testing approach is indispensable.
HubSpot CMS offers several tools for e-commerce businesses, especially for managing customer relationships before and after purchase.
If you focus on CMS to create engaging content and market to customers, and you also want to sell products directly through your website, HubSpot CMS is a compelling option.
Read The Blueprint's full HubSpot CMS review
---
There is an e-commerce CMS for every business
As you can see from this list, you can interpret the label of 'best CMS for e-commerce' in many ways.
Some, like Shopify, focus on the e-commerce side, while HubSpot CMS leans more toward content creation.
Wix eCommerce and Weebly eCommerce started as content management platforms and then added superb e-commerce capabilities. Squarespace has roots in e-commerce content management and grew into the all-encompassing website builder we know today.
This variety benefits business owners and marketers who wish to sign up for a new e-commerce CMS. Whatever your requirements, you'll find a fitting solution.