E-commerce optimization harmonizes the ever-changing needs of a retail operation with the vastly expanding needs of running a website. Neither retail nor website operations exist in a vacuum; they must be operated in tandem to achieve true optimization.
Balanced on the knife's edge are critical factors, such as your e-commerce conversion rate, e-commerce marketing plans, retail market optimization, and your product sets and pricing strategy. It's a daunting task to wrangle all these seemingly disparate components into a cohesive and symbiotic business, but that's the task you've undertaken as an online retailer.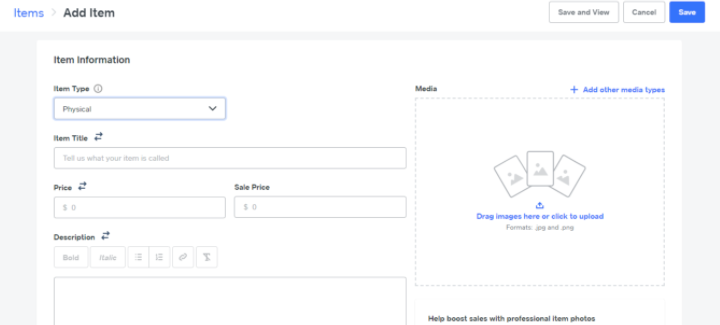 There are plenty of strategies and recommendations to help you achieve and sustain optimization across your e-commerce site. Easy wins, like choosing the best e-commerce platform for your operation, are critical to set yourself up for success. More challenging victories come from the ongoing management of individual product pages and product description updates.
Continue reading to learn more about e-commerce optimization, why it matters, how it benefits your business, and what you can do to achieve it.
---
Overview: What is e-commerce optimization?
E-commerce optimization is simply the profitable marriage of product, sales, design, experience, marketing, and a seemingly endless list of retail and website components. Optimizing your online store and e-commerce strategies is a highly subjective journey that's unique to the individual needs of your products, customers, and brand.
Keep in mind that optimization is never a destination but a journey — or a noble quest, if you will. Given how quickly today's e-commerce is in tomorrow's rearview mirror, it's critical that you stay agile and open to new possibilities while maintaining a constant course toward optimization.
---
3 benefits of investing in e-commerce optimization
There are any number of assets e-commerce optimization will bring to your operation. Increased sales and revenue are some obvious benefits of nearly anything you do for your online store, but you need to build on more and then climb the ladder to get there. E-commerce optimization provides a few sturdy rungs in this proverbial sales ladder.
Here are three benefits afforded by e-commerce optimization and the impacts they have on your online store.
1. Improved user experience
Google is increasingly valuing user experiences as the paramount website evaluation factor. This is a loaded statement because almost any component you can add, or code you can tweak, on your site affects the user experience.
E-commerce optimization puts especially heavy weight on user experience. And successful optimization will achieve vastly improved user experiences, positively impacting Google organic traffic, on-page metrics, sales frequency and amounts, and repeat customers.
One critical user experience component that e-commerce optimization impacts is site structure and on-page navigation. How easy is it for a customer to complete a purchase from a product page? What's the experience of adding a product to a cart and then returning to shop some more? E-commerce optimization will take into account and look to improve these and other critical user experience factors.
2. Denser conversion funnel
Want more online sales? You need to boost your online conversion volume. That means that you need to increase sales rates among current visitors, increase traffic to your site with similar sales rates, or increase targeted traffic to segments that will boost sales rates. The first two options are fine, but the latter is the most optimal, and what's this all about if not optimization?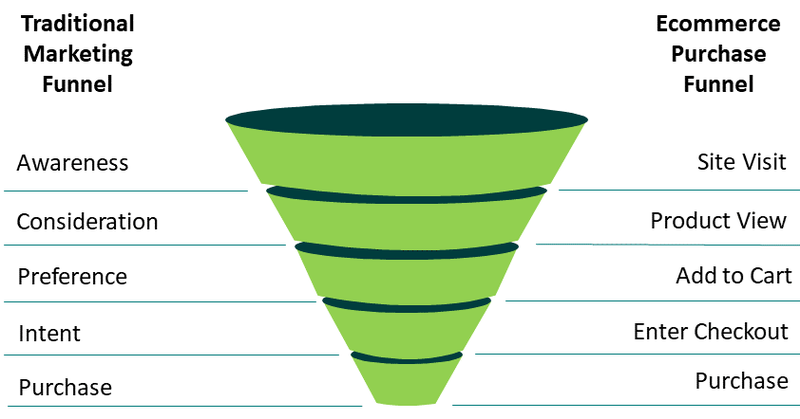 Your conversion funnel is essentially an e-commerce version of the traditional marketing funnel. Typical conversion strategy features a site visit at the top of the funnel, with purchase intent increasing as a visitor moves down the funnel. Visitors move out of the funnel once they make a purchase and jump back in once they start shopping on your site again.
E-commerce optimization pulls all the levers necessary to increase the right kind of traffic to generate sales conversions for your site. This combination of general visitors, as well as targeted visitors with relevant purchase intent, makes sure that your conversion funnel maintains a healthy density from top to bottom.
3. Profitable e-commerce key performance indicators
An obvious but critical benefit of e-commerce optimization is improved metrics for e-commerce KPIs, both in general and those specifically tied to revenue generation.
Increased site visits, or organic and paid media impressions, are certainly beneficial for your online business, but they're not necessarily tied to revenue. These KPIs should move the needle and most often will, but there are scenarios where you're generating a ton of new traffic without corresponding sales. Or, perhaps your social media posts see a boost in impressions but no engagement or click-through to your site.
What's the value of moving these levers without the corresponding rise in sales? E-commerce optimization guarantees you're impacting the right KPIs for real revenue boosts.
---
5 ways to optimize your e-commerce site
Let's double down on the "ladder to increased sales and revenue" metaphor. Here are five techniques for crafting and installing sturdy rings in your sales ladder.
None of these optimizations is a one-off project. These are ongoing tasks that should mostly sit with your marketing and product leaders. Maybe that's two entire teams, maybe it's a few folks, or maybe it's you. If you want to get serious about your e-commerce operation, it's worth investing in the talented individuals needed to succeed in the ongoing optimization work.
1. Implement SEO best practices
Search engine optimization (SEO) is a ladder in and of itself. There are tons of components that go into holistic SEO. Each rung in the SEO ladder makes it easier for Google (and other search engines) to understand your webpages and serve them up as search results to satisfy users looking for your targeted keyword phrases.
Here are three high-level SEO components that you need to get right:
Keyword optimization: The single greatest thing you can do to improve your SEO is to be intentional in the keywords for which you optimize your pages. Find relevant keywords with decent average monthly search volume and optimize around them.
Metadata: Take the time to get your keywords into crawlable metadata, such as your title tags, alt tags, and URLs. And then take the time to create engaging meta descriptions and other non-crawlable assets to encourage click-throughs from your organic search listings.
Technical SEO: The back-end performance of your website is the foundation on which your front-end SEO tweaks succeed. You can have all the right optimizations, but none of it will matter if your page takes 20 seconds to load. Technical SEO includes page load times, any HTML tagging, coding cleanliness, and more.
2. Iterate on user design and experiences
Improved user experiences are listed as a benefit of e-commerce optimization. Achieving the improvements requires constant iteration, testing, and analysis.
There's a constantly unfolding brave new world of website design and digital experiences. And you have to stay on top of these for ongoing e-commerce success.
This includes simpler components, such as integrating payments from Apple Pay. It also includes how users experience your site. Are product pages static? Do they feature videos? Are they an infinite scroll page? All of these components will lead to greater on-page engagement and translate into increased sales.
3. Update product pages, descriptions, and images
You must be sure that the content you're presenting for each of your products is accurate and engaging.
Take the time to translate common knowledge about products into customized messaging geared toward your specific audience. Spend the time testing different product page designs to understand which one visitors best respond to. Also, invest in quality images and videos for your products.
Your product pages are the face of your e-commerce business, so improvements you make will go a long way toward holistic optimization.
4. Launch ongoing digital marketing efforts
E-commerce is not a "build it and they will come" dynamic. You are more like a sheepdog. You have to find your audiences and engage them with messaging that shepherds them to your site and to specific products.
Digital marketing is an endless pit of informative listicles, freemium tools, and "must-have" best practices. It's also an indispensable tool for optimizing your e-commerce operation and creating significant returns for your business.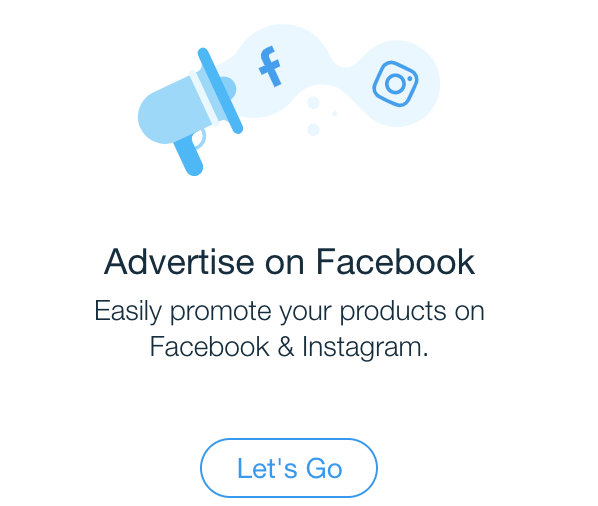 You must do as much digital marketing as you can. You also need to be ready with a plan to expand marketing efforts the moment you're able. Email marketing, social media, advertising, and any other programs are all valuable tools to increase meaningful traffic to your site. Take the time to see past all the jargon and test a few different marketing techniques to see which approaches really move the needle for your online business.
5. Analyze site performance to determine effective strategies
Your ability to identify and comprehend e-commerce optimizations is directly tied to your reporting and analysis tools. Traffic reports, campaign performance, conversion and sales attribution — all of these reporting tools are your eyes and ears.
It's critical that you lay an optimal foundation for future reporting. Get Google Analytics set up and take the time to understand exactly what it's telling you. Bring in additional attribution tools if necessary to track where your customers originate and what types of messaging drove them to your site. Add social and email campaign performance tools to identify engaging campaigns so that you can replicate them in the future.
E-commerce optimization can certainly be described as throwing a bunch of tweaks and strategies against the wall and hoping some of them stick. These analysis tools provide the details about why they stick and how they can stick even better in the future.
---
E-commerce optimization is a noble and never-ending quest
You've taken the time to launch your online business. That's a significant investment and a great start, but getting your site live is like showing up at the starting line. The gun fires and the race starts once you start pursuing e-commerce optimization. That's when things get real — investments, resources, site traffic, and sales.
Dive into your e-commerce optimization and do whatever you can to tweak and improve your site. It's either going to work or it's not, and if it doesn't, at least you'll be able to walk away knowing that you gave it your best. But don't worry, it's going to work, and your online store is going to give you years of noble optimization chasing.