When it comes to nonprofit fundraising, success often depends on a mix of best practices and creativity. Nonprofits can raise big money with tried and true events such as a 5K run or with something completely out of left field, like the Ice Bucket Challenge. When you're just getting started, the options seem endless, and sometimes endlessly intimidating.
I've covered nonprofit fundraising for years and have worked with organizations of all sizes. If there's anything I've learned, it's that whatever your cause, whatever your audience, you'll find a fundraising campaign that will resonate, even when social distancing requirements add a new layer of challenges.
This list of fundraising ideas has something for any organization, whether you're just starting a nonprofit or your organization is more established. Don't be afraid to use these ideas as a jumping-off point. Adding your own twist will create a fundraiser that supporters love and look forward to.
---
1. Auctions and raffles
Auctions and raffles are a classic fundraising strategy for nonprofits. The key here is securing desirable prizes, communicating their value to your audience, and making it easy for them to buy tickets or bid. Auctions and raffles also adapt well to the online experience.
When it comes to prizes and auction items, think through the people and experiences you have access to. For example, if you're fundraising for youth sports, you could auction private training with coaches you work with. If you have any corporate partners or high-profile supporters, ask them to donate a prize.
---
2. Banquet (face-to-face or virtual)
Fundraising banquets are one of the most popular nonprofit fundraising events. Typically, attendees pay for a ticket, and you raise additional funds with auctions and other activities. These events can require a lot of upfront work and investment, though, so a solid plan and a budget is absolutely necessary.
If your community isn't able to hold a banquet in person, you can adapt the event to an online experience. For the price of a ticket, you can offer donors a meal delivered to their door and access to a live presentation from your leadership and other special guests.
While this will require extra organization for food delivery and a few rounds of practice with an online meeting software, such as Zoom or Skype, you'll save significantly on event space and other in-person incidentals.
Olivewood Gardens and Learning Center, a small nonprofit in San Diego, adapted their annual Seedling Soiree to comply with social distancing requirements. They even offered guests a playlist for the evening and showed them how to make the event's signature cocktails.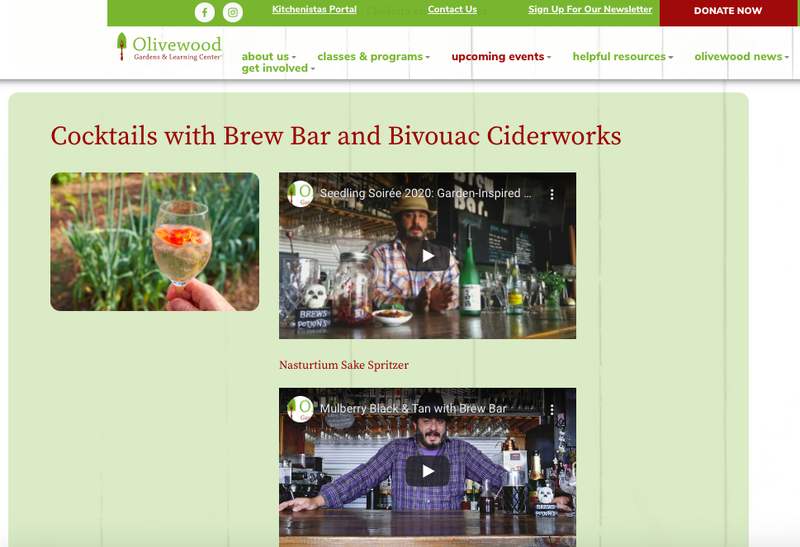 ---
3. Put on a show
Everybody loves to be entertained, so whatever your cause, a concert, comedy, or variety show is a great way to raise money and build community. Recruit some local musicians to play or work with a local comedy club to find performers. If you're an arts organization, you could feature some of the program beneficiaries. You can even invite supporters to perform as part of a talent show.
If needed, you can hold the event in a park or large outdoor space, or you can even have a virtual show. Musicians and other performers have been hit especially hard by the economic effects of coronavirus, so this is a chance to share your audience with them and bring sorely-missed entertainment to those missing concerts and shows.
---
4. T-shirts and merchandise
If you're looking for quick fundraising ideas, T-shirts are a good place to start. It's never been easier to create and sell your own T-shirts, merchandise, or masks. Sites such as Custom Ink and Zazzle allow you to upload your designs and choose whatever colors and sizes you like.
Keep in mind you must carefully plan how many items you can sell. Generally, the more items you order, the less expensive they are, which allows you to sell them at a greater profit. If you take orders from supporters first, you can avoid any unsold merchandise.
With designs, keep it simple with just your logo or a fun slogan, and you can also invite supporters to submit their own designs and vote for the winners.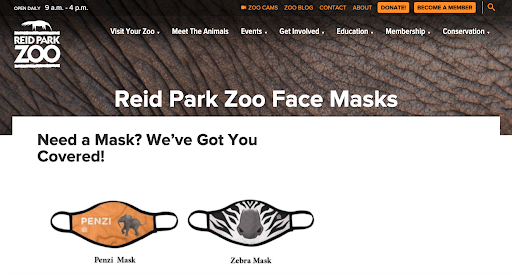 ---
5. Crowdfund for a project
People are especially motivated to give to a cause when they feel they can help solve a specific problem or reach a specific goal. When you donate to a larger cause or a complex issue, it can be hard to feel like your donation makes a difference. Crowdfunding for a defined goal or need can provide a much-needed feeling of impact and completion.
For example, if you provide transportation to treatment for people with a chronic illness, you might need a new or larger vehicle. This specific need lets you tell supporters exactly what their money will support and how it will make a difference. Remember though, nonprofits must practice diligent fund accounting, which means money raised for a specific purpose must be spent as promised.
---
6. Classes and workshops
Paid classes and workshops are a great way to turn your expertise or experience into a fundraising opportunity. For instance, if you are fundraising for a conservation organization, you can offer a workshop in responsible campfire building or identifying local plant life.
Many people would love to get more involved with a charity, and a class or workshop allows them to support you financially while expanding their own knowledge and skills.
For a socially distanced option, or if you have supporters all over, you can offer online classes and workshops. These events can be a great time to promote any monthly giving programs or upcoming peer-to-peer campaigns.
---
7. Monthly giving
A successful fundraising campaign or event is always a win, but ongoing support is even better. That's where monthly donations and memberships come in. According to Network for Good, monthly donors give 42% more over the course of a year than one-time donors.
If you already have a monthly giving program, consider holding a campaign to grow it. If you don't have one, it's never too late. Monthly giving programs work best when they are branded, offer some kind of reward or special access, and are easy to transact.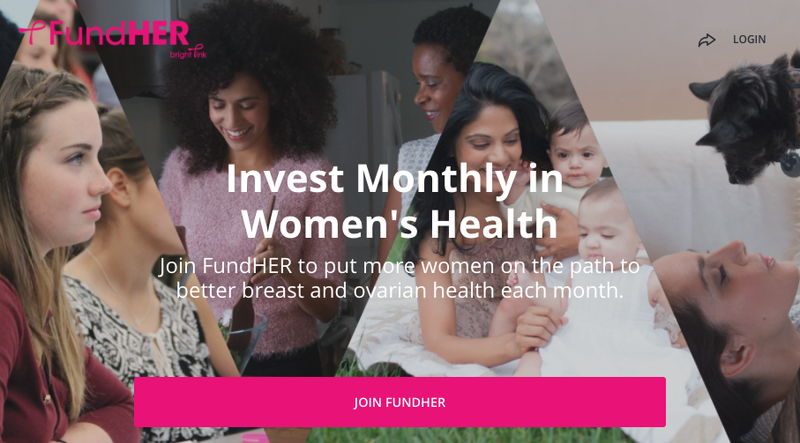 ---
8. Corporate sponsorships
Corporate sponsorships and other business partnerships are a fundraising form any nonprofit can take advantage of. If you're just getting started, team up with a new or small local business to expand both your audience and theirs.
Sponsorships can take many forms, from a simple cash donation to an in-kind donation of goods or services to partnering on an event. These relationships work best when they meet the needs of both parties.
Be sure you track any exchanges, whether in cash or in-kind. When you're getting started, it's easy to overlook nonprofit accounting best practices, but consistent documentation will end up saving you a lot of time and effort.
---
9. Peer-to-peer fundraising
Peer-to-peer campaigns have become a huge part of nonprofit fundraising. In these campaigns, your supporters create their own fundraising pages and ask friends, family, and community members to give. This can vastly expand your pool of donors and help spread your message far beyond your usual audience.
To succeed in peer-to-peer, you need to equip your fundraisers with a platform (such as CauseVox, Fundly, or GoFundMe) and give them some default images and language to help them build their pages. There are tons of online resources and tips sheets for peer-to-peer fundraising, so take advantage of them. You can even offer a prize to your top fundraisers.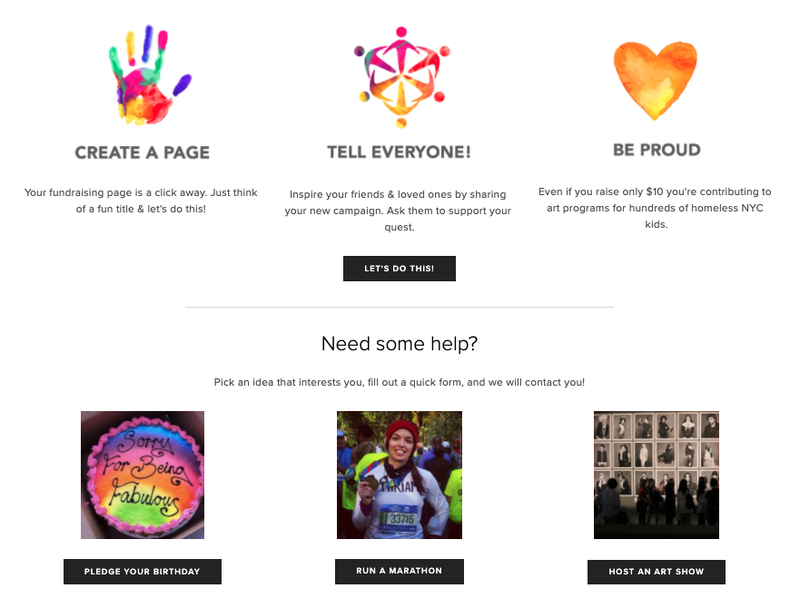 ---
10. Trivia night
Looking for a fundraiser that combines competition, teamwork, and obscure knowledge? Trivia night could be the perfect fit. Set an entry fee and invite your supporters to enter their team for a night of fun. And it doesn't hurt to add prizes for the winners.
With a little ingenuity, you can add other streams of revenue to this event. Sell drinks or food, include a silent auction, or recruit for your monthly giving program. Trivia nights are a mainstay of bars and breweries, so consider partnering with a local business. The bar or restaurant gets extra business and you get a fun location and atmosphere.
---
11. Cause calendars
Calendars, much like T-shirts, are always popular, and many sites and businesses can help you print a calendar for your cause. With templates and tools from Shutterfly, Vistaprint, and others, all you need to provide are some fun pictures.
When creating your calendar, remember to highlight what your supporters love about your cause or organization. You can even add occasional reminders to take action or list your annual events next to the usual calendar holidays. Puppies and firemen are great, but the best calendar will give supporters a monthly reminder to stay involved in the cause.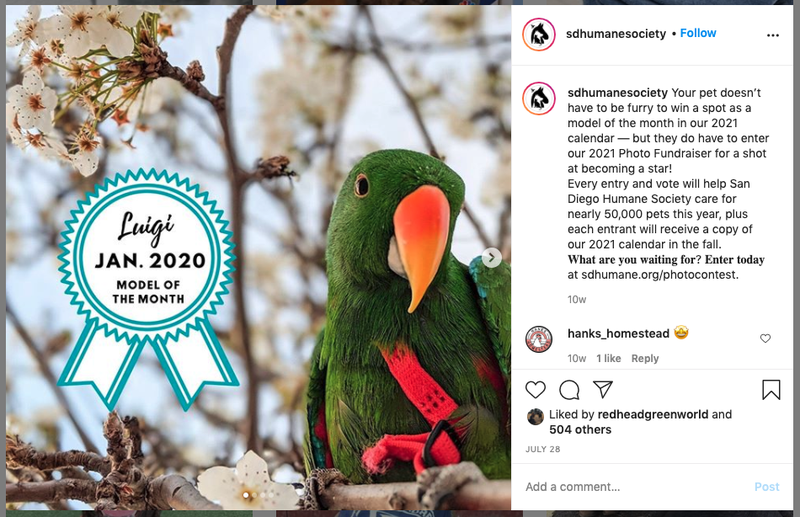 ---
Start smart, finish strong
Whatever fundraising idea you put into action, your success will ultimately come down to how well you plan and execute. Most nonprofit fundraisers will incur a few expenses, whether it's event space, nonprofit software, or food and drink, so be sure to budget for them. From the beginning, it helps to set a fundraising goal. This makes it easier to track how you're doing, and it gives your supporters a collective focus.
With a concrete goal, a reasonable budget, and a plan to give your supporters a great experience, you'll set yourself up for a successful fundraiser.