Although payroll protection program [PPP] loans from The CARES Act ran out, the capital needs of small businesses haven't waned, as the COVID-19 pandemic continues to rage.
"We see a lot of variability in the business's needs for liquidity and capital," says Kristyn M Squires, national small business sales leader and senior vice president at KeyBank. "Those needs depend on the type of business, the industry, and whether they are startups."
Until money comes from a second stimulus, many businesses will continue to find themselves in a difficult predicament. "Liquidity and cash flow are on everyone's minds," Squires says. "Everyone is looking at it on a regular basis."
While the environment is challenging for an existing business, it can be even more difficult for startups.
"They probably have more need for liquidity and capital, and they just haven't had the same ramp-up as some businesses that have a client base or more consistency in their cash flow," Squires says.
There are options out there through the federal government and traditional lenders, such as KeyBank.
"I think sometimes people don't think of the credit card as a means to inject liquidity or cash flow," Squires says. "But it absolutely can be a resource."
---
Economic injury disaster loans
Though PPP loans have been extinguished, another Small Business Administration (SBA) program could appeal to companies needing liquidity.
Economic Injury Disaster Loans (EIDL) are one of the available SBA loan options. The agency created the EIDL program to provide economic relief to businesses experiencing a temporary loss of revenue because of COVID-19.
The EIDL loan is available to small business owners, including agricultural businesses and nonprofit organizations, in all U.S. states, Washington, D.C., and U.S. territories.
Nonprofits can tap into the 30-year loans at a 2.75% fixed interest rate, while for-profit businesses will pay a 3.75% fixed interest rate on a 30-year loan. The program has no prepayment penalty or fees.
EIDL helps small businesses meet financial obligations and operating expenses they could have met had the disaster not occurred. Companies can use the loans for working capital and regular operating expenses, including continuing health care benefits, rent, utilities, and fixed debt payments.
Businesses can defer payments for one year, though interest still accrues. The borrower may also make payments if they choose.
For loans greater than $25,000, SBA uses a general security agreement designating business assets such as machinery, equipment, and furniture and fixtures as collateral. The EIDL loans aren't forgivable. EIDL advance funding was forgivable, but those funds have been allocated and are not currently available.
---
Conventional options still exist
While the lending environment has slowed across commercial real estate and other business sectors, Squires says KeyBank is still in business.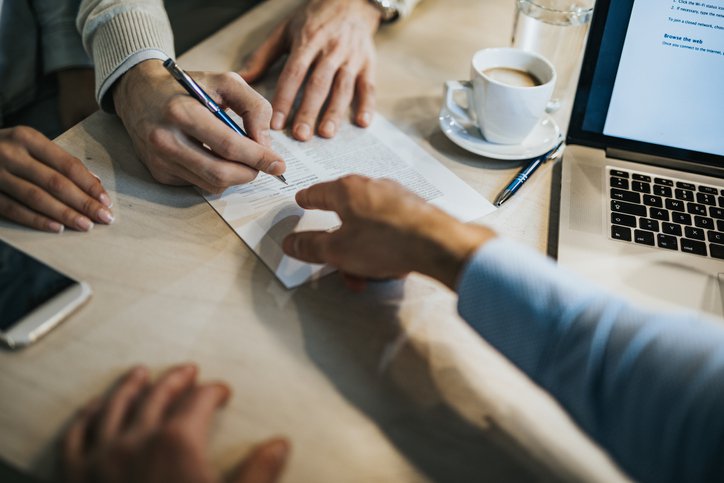 The lender still offers its traditional loans to small businesses. Those include standard small business loans, such as lines of credit. Some of those lines have no hard maturity, while others do. Still, others may have an interest-only revolving line if they are working on a specific project.
"Then after a certain period, that product will term out," Squires says. "The responsive line is something that we leverage quite a bit for working capital needs. This allows the small business to re-borrow funds if needed without having to go back for a new loan. Those are products that we use quite often."
KeyBank also offers term loans, which are typically used for capital improvements. "Some of our businesses are expanding or taking advantage of the environment that we're in right now," Squires says. "There are quite a bit of acquisitions going on. So you may use a term loan for that, or we may use SBA to help with some of those small businesses."
Businesses can also contact lenders for loans covering equipment, autos, and other things they may need. Squires says credit cards can also be a valuable tool for small businesses.
"I think sometimes people don't think of the credit card as a means to inject liquidity or cash flow," Squires says. "But it absolutely can be a resource."
---
More scrutiny for small business
If a small business needs liquidity outside traditional lines of credit, term loans, or credit cards, Squires says KeyBank will take a deep dive into their finances.
"We are having holistic conversations to make sure that we're looking at not only their business finances but also their personal finances so we can make sure they're performing on both levels," Squires says.
With business under $3 million in revenue, Squires says the personal finances and the business finances are tied closely together. "KeyBank wants to look at all the capital inflows and outflows of those businesses."
"We want to make sure that we're taking more time with our small business clients to have those conversations and look at the whole picture and not just a credit card or a revolving line of credit," Squires says.
Squires says a business may have come to KeyBank with a specific need for funding that the lender helped solve in the past. Now, the process is becoming much more holistic.
"We really want to go above and beyond, which is looking at the whole financial picture," Squires says. "Every one of our branches is equipped to do that. My team specifically partners with the branches to have those interactions with clients and get a better understanding of all the different functionalities of their business."
These teams at KeyBank will perform an evaluation that can go as deep as how a small business prices its products or services and how they can save or make more money. "We're doing that not only on the business side but also on the personal side," Squires says.
KeyBank will test those clients' business models and even look at their execution on things such as online sales. Financial institutions can provide software tools to help small businesses with accounting, cash flow, and e-commerce, according to Squires.
"We've seen some clients take advantage of some of our digital capabilities," Squires says. "Because of that pivot, they've had increased sales or have captured a different client base that they maybe wouldn't have by just keeping a storefront."