You've been guilty of it before, maybe at Whole Foods or Target. You've been annoyed by a customer ahead of you for being on their phone rather than paying for their order. But then all of a sudden they bring their phone to the card reader, it beeps or turns green, and then they go about their way.
What you witnessed was the magic of NFC payments. Apple Pay, Google Pay, Samsung Pay, and other phone-based payment methods all rely on NFC technology.
The U.S. has seen a lackluster adoption of these mobile, NFC payment options, but the capabilities have become nearly ubiquitous across retailers and their POS systems. Almost all new point-of-sale systems that accept credit card payments also support NFC payments.
Continue reading to learn more about NFC payments, how they work, and if you really need them for your payment process.
---
Overview: What are NFC Payments?
NFC payments are fully wireless transactions enabled by near-field communication (NFC) technology. This is the technology that puts the "contactless" in the NFC-powered contactless payments.
The near-field technology allows a quick, secure connection to be made between payment processing POS hardware and a payment service app.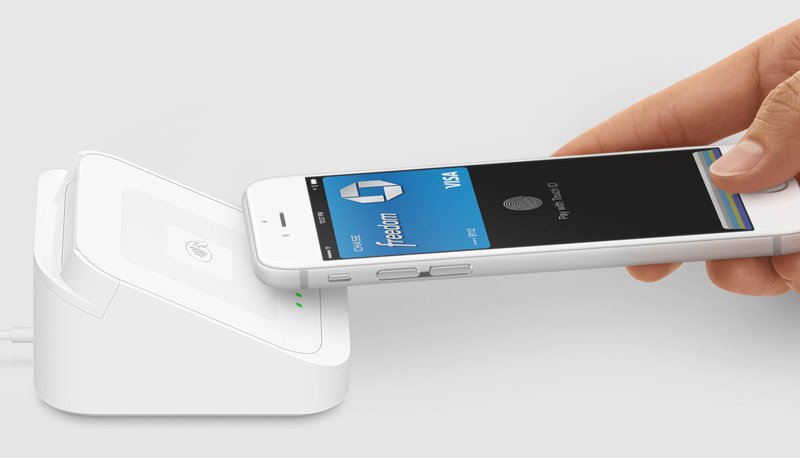 NFC payments aren't exclusive to smartphones. Many credit and debit cards have NFC chips embedded in them that can also complete an NFC payment. (These are not to be confused with EMV chips, though, which we'll discuss later.)
I know this from living in Chicago and commuting via train. A few days after I received a new debit card in the mail, I noticed I had train charges on my transit and debit cards.
Turns out I was paying twice every time I touched my wallet to the turnstile. After a few confused and aggravated calls to the transit authority and my bank, reimbursements were made and a lesson was learned.
Outside of my one-off mishap, NFC payments offer incredible security through tokenization technologies. These apps provide retail POS systems with much quicker payment processing. And there's at least a slight convenience that comes with simply wafting your phone over the card reader rather than digging a card out of your wallet and inserting it into the device.
All of these benefits are why many are surprised with the seemingly lackluster consumer adoption of NFC payments. But some believe the adoption numbers are precisely where they should be when considered in the right context.
The State of Mobile Payments 2019 report highlights that Apple Pay only goes back to 2014 and Google and Samsung Pay to 2015. These payment apps are still in their infancy, but 55 million consumers used a smartphone to complete a payment at a POS terminal in 2018.
That's just over 25% of smartphone users taking advantage of the NFC payment option. However, another data set from CivicScience found that only 10% of survey respondents completed an NFC payment in the past month, and only 1% use NFC as their primary payment.
---
How NFC payments work
NFC payment was first introduced in the early 2000s. It relies on radio frequency identification (RFID) technology, the same technologies utilized in inventory and warehouse management solutions. It's also the same technology used in key fobs that unlock office doors, elevators, and garages.
NFC payments use a specific and secure RFID frequency to transmit encrypted payment data between the payer's device and the payment processor or virtual terminal. The payer simply has to open their payment app, move it to within two inches of the payment processor, and engage the app in a payment. The technical stuff is automated by the systems.
The processing is quicker than typical magnetic stripe processing and considerably faster than newer EMV chip payments. And it's incredibly secure. NFC payment data are encrypted and dynamically changing via tokenization.
Tokenization is essentially the process of a bank assigning a random ID to a payments app in place of card or bank account information. The ID changes regularly, preventing any critical data losses or hacks.
---
NFC vs. EMV: What's the difference?
NFC payments and EMV chip cards are two totally different technologies, but they're often lumped together since both provide next-level payment security.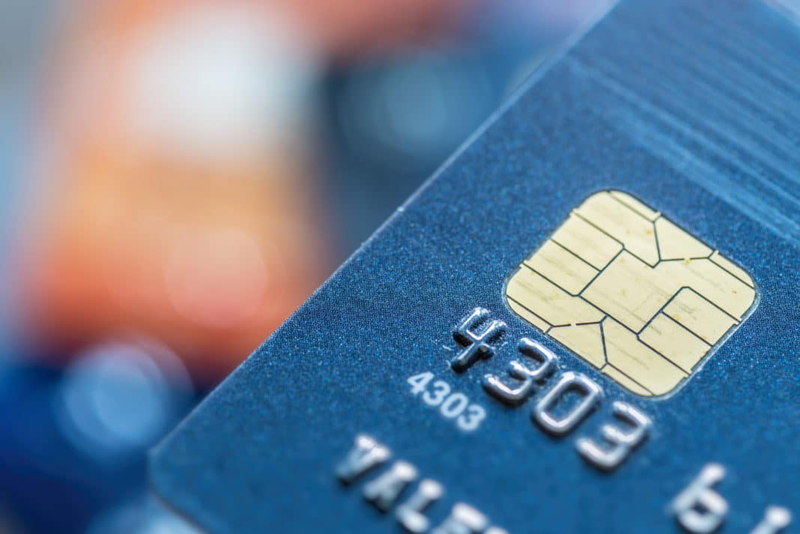 EMV is an acronym for Europay, Mastercard, and Visa. These three payment industry behemoths banded together to create the payment standard. EMV uses specialized computer chips to authenticate payments. It is entirely focused on enhancing payment security.
EMV has been widely adopted throughout the rest of the world since the early 2010s, but it wasn't fully implemented in the U.S. until 2015. This "implementation" shifted the liability for fraud from card issuers to retailers.
In other words, offer EMV payment processing or you're on the hook for any fraud that can be traced back to your store.
This may help you see how the EMV security protocol is completely different from NFC payments. NFC is a new medium for payment, while EMV is a security protocol with liability implications.
---
How to accept NFC payments for your small business
Accepting NFC payments for your small business is a simple process. It really depends on point-of-sale software and your payment provider. It should be easy to update your card readers to include NFC payment processing capabilities.
It'd be very surprising if your POS features don't include an NFC processing tool. There are plenty of great POS systems out there that support NFC payments.
Not offering NFC isn't itself a deal breaker for your POS provider, but it should raise a red flag. NFC has become a nearly ubiquitous technology, and failure to support it doesn't bode well for the innovation of your provider.
---
NFC payments are an obvious investment for retailers
The NFC payment platform and adoption rates are slowly rising out of their infancy. Even still, it's a no-brainer for merchants to adopt. There's no overhead with NFC-supported card readers, as most already have the capability built in.
As adoption rates increase, one thing merchants can do is ensure they and their staff are briefed on the payment process, so they can help customers who might struggle to use them. An informed team will be ahead of the curve if and when adoption rates skyrocket.