You've put the time in creating your business plan and getting your funding in place. Or perhaps you've outgrown your current point-of-sale system (POS) and need a better solution. Either way, adopting the best POS for your retail or restaurant business is a critical decision.
Your POS system provides all the automated sales and marketing capabilities you need to run your business.
We've put together a list of the 10 best point-of-sale software systems you should consider. As you read through our list and especially as you engage with these providers, be sure you define and demand your must-have features. You hold the power as you work through your options.
Press these vendors to prove their platforms are capable of fulfilling your needs throughout your business' unique sales process. The majority of them will be happy to walk you through various components in order to win your business. Make them earn it.
Here are the top picks for the best POS software options:
Our top 10 picks for the best POS system
In our list of the top 10 POS systems, you'll find a mix of retail- and restaurant-specific options, a few that support both, and additional payment processing "plus" options that are great for businesses just starting out.
1. Stripe Payments
Stripe Payments is a leading payment solution for online businesses, but it does support in-store payments and is definitely best suited for retailers looking to operate both online and physical sales.
Stripe Terminal, for in-store payment processing, is highly customizable, but it does require some coding and developer experience. Stripe Terminal requires you to purchase the pre-certified card and chip readers provided by Stripe.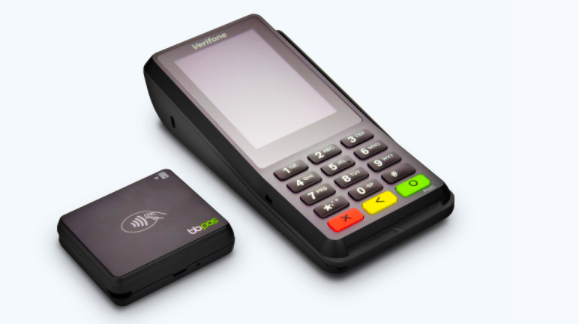 Stripe operates on a per-transaction fee similar to other payment processors, such as the basic Square offering. The fee for Stripe Terminal is 2.7% and $0.05 per transaction. There are two options for the required card reader, at $59 and $299.
Read The Blueprint's full Stripe Payments Review
2. Shopify Point of Sale
Shopify has shot up the ranks as a leading platform for online sales, but it equally supports everything merchants need to operate in-store operations. Shopify Point of Sale offers powerful capabilities through sales, inventory, customer, and employee management.
It also provides advanced reporting and analytics with features that support sales forecasting. The seamless integration between online and in-store sales makes it a great option for businesses operating both sales channels.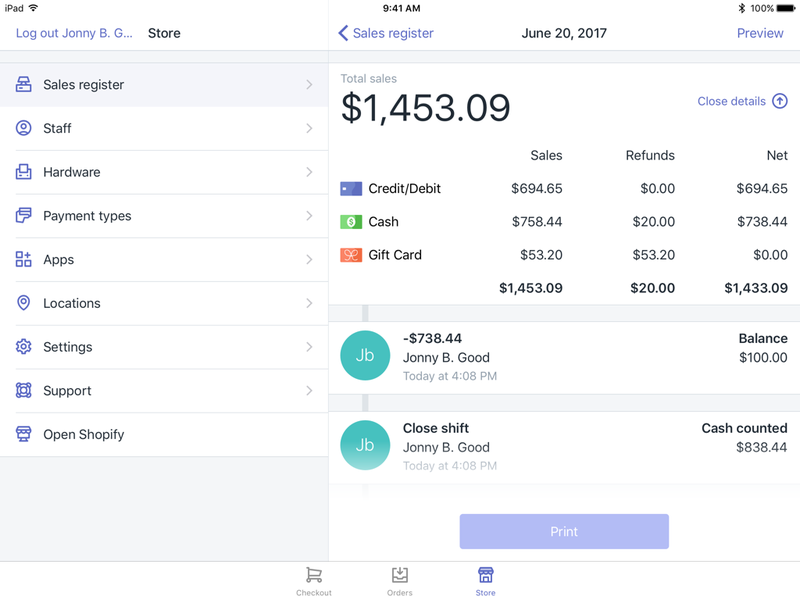 Shopify prices start at $9/month for Shopify Lite, which is really just an online and in-store payment processing option. Monthly costs for basic POS features range from $29 to $299/month. Increased costs correspond with multi-location management, shipping support, and more individual accounts for staff and other employees.
Read The Blueprint's full Shopify Point of Sale Review
3. ShopKeep
ShopKeep is a POS system designed for customizability to fit the needs of all types of small to medium size retail and restaurant businesses.
ShopKeep provides essential POS features such as back office management for reporting across sales, products, customers, and employees. It also excels with inventory control and customizable checkouts.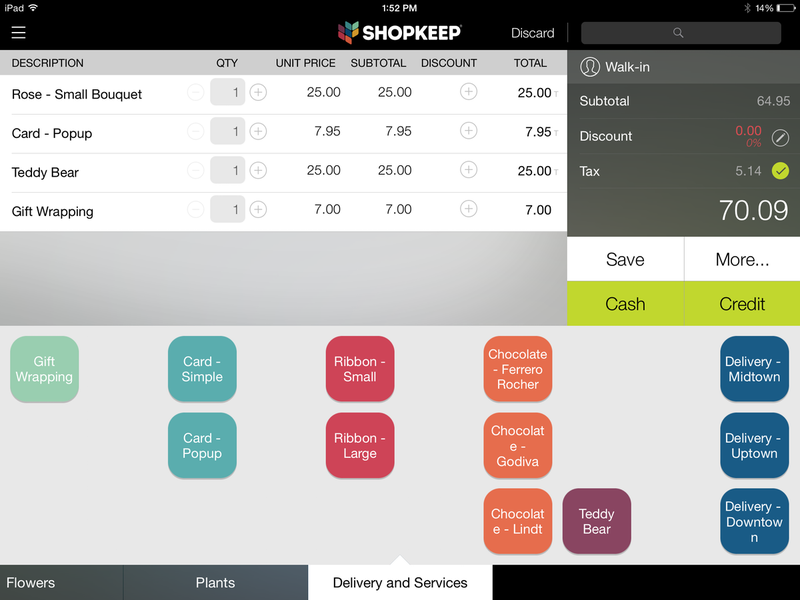 ShopKeep doesn't provide clean-cut prices for users. They instead operate customizable monthly subscription rates with varied pricing from business to business. You'll have to call and discuss your unique needs to determine your monthly pricing for ShopKeep.
Read The Blueprint's full ShopKeep Review
4. Lightspeed POS
Lightspeed POS provides solutions specialized for either retailers or restaurateurs. It offers great options for business owners that are willing to pay for a more robust, feature-rich POS system that supports critical business needs such as customer acquisition.
The retail offering is best suited for mid-size to larger retailers while the restaurant offering serves small to large businesses. Features range from inventory management to purchase order support, and even menu and floorplan management for restaurants.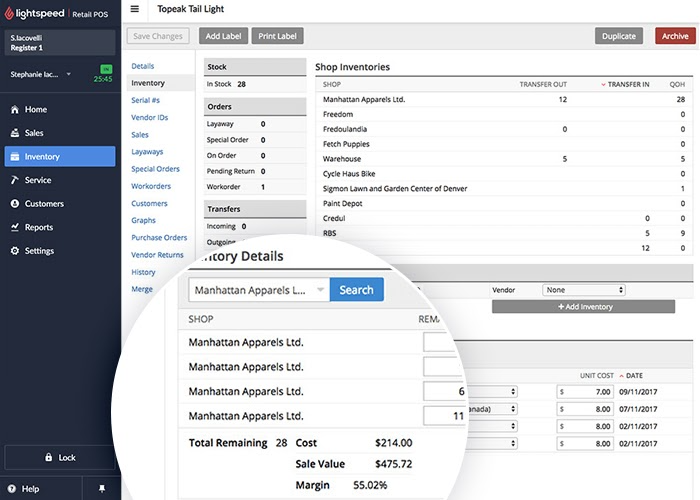 Lightspeed Retail has five different pricing tiers with varying functionality included. Prices vary from $69/month for basic retail POS capabilities to $229/month for the pro option that includes e-commerce, account, customer loyalty, and advanced analytics support.
Lightspeed Restaurant is similarly priced at $69/month for one POS terminal. Lightspeed offers packages for an additional $12 or $39/month that provides more specialized restaurant capabilities.
Read The Blueprint's full Lightspeed POS Review
5. Square
Square is a mobile payment processor that offers a free POS app suitable for any small business. Square is a great fit for food trucks to cafes, boutiques to farmer's markets.
The basic Square offering provides features like inventory, CRM, loyalty and staff management, and custom reporting dashboards so you can make more informed decisions around things such as pricing strategies.
Square offers more robust and specialized features tailored to your business with Square for Retail and Square for Restaurants.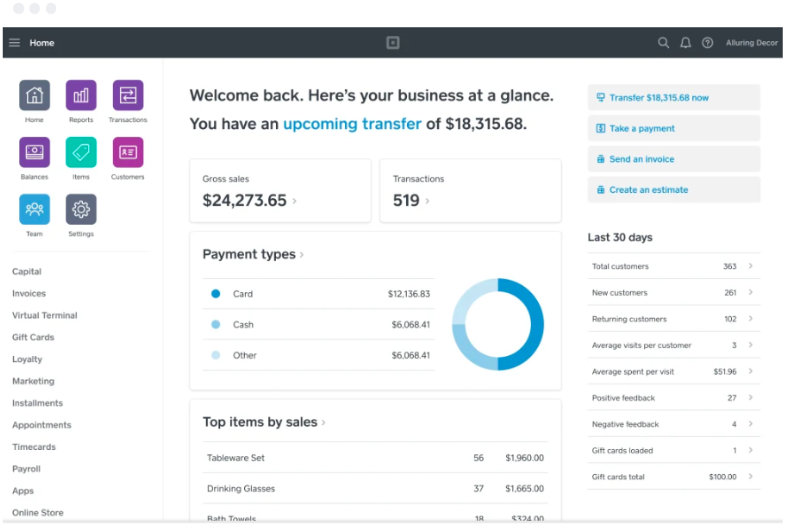 Square is based on a simple pricing model. The basic POS app is totally free. Square monetizes users via card transactions, which cost you a flat rate of 2.6% + $0.10 for swipe and chip payments.
Square for Retail and Restaurants includes the same payment processing fees as well as $60/month per terminal for access to the specialized features and capabilities and $40/month for additional terminals after the first one.
Read The Blueprint's full Square Review
6. PayPal Here
PayPal Here is a payment processing and basic POS offering from the online payments stalwart, PayPal. PayPal Here is a great fit for merchants, restaurateurs, and other business operators that need to process payments on the go.
Features included in PayPal Here support critical tasks like ringing up and processing sales, managing inventory, tracking customers, managing employees, and reporting.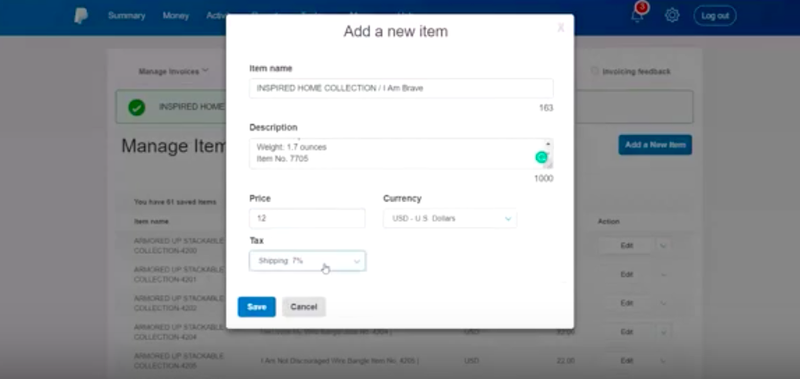 PayPal Here provides free card readers and operates exclusively through transaction fees. These fees are 2.7% for card swipes/inserts in the United States.
PayPal Here also offers an abundance of third-party integrations for merchants that want more robust capabilities. These will require additional monthly costs based on the tool you need.
Read The Blueprint's full PayPal Here Review
7. Epos Now
Epos Now is another POS offering that splits its solution into separate offerings for retailers and hospitality business operators. Both platforms provide essential tools that empower businesses to complete sales, manage inventory, monitor customer purchase histories, manage employees, and conduct sales management.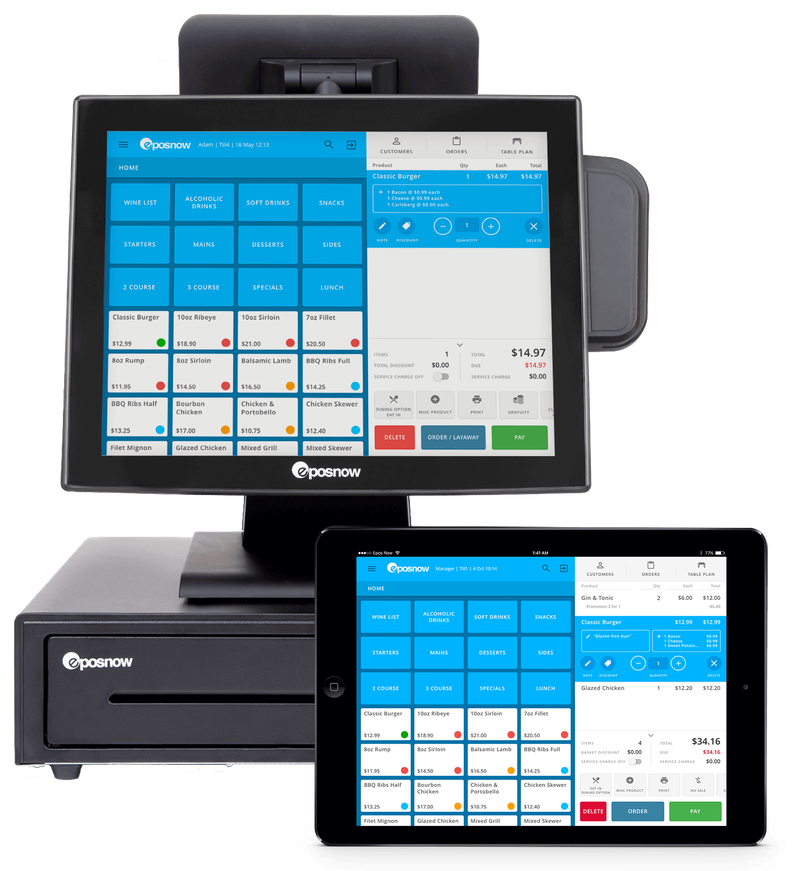 Epos Now provides a 30-day free trial for all users. Its prices are the same across retail and hospitality offerings. The base option is $39/month and the premium offering is $69/month.
The main difference in the plans is the elevated level of support the premium option provides. It's worth noting that these prices are for your first terminal and initial account. Adding additional terminals costs $24/month/terminal for the basic option and $45/month/terminal for premium.
Read The Blueprint's full Epos Now Review
8. Clover POS
Clover POS handles payments and other vital tasks exclusively for small-to-midsize restaurants. Cafes, food trucks, and full-service restaurants can use Clover POS to place and track orders, process payments, customize workflows between kitchen, bar, floor staff, and more.
Clover is an Android-based system and provides a wide range of third-party integrations so that you can get all the features you need to efficiently operate your restaurant.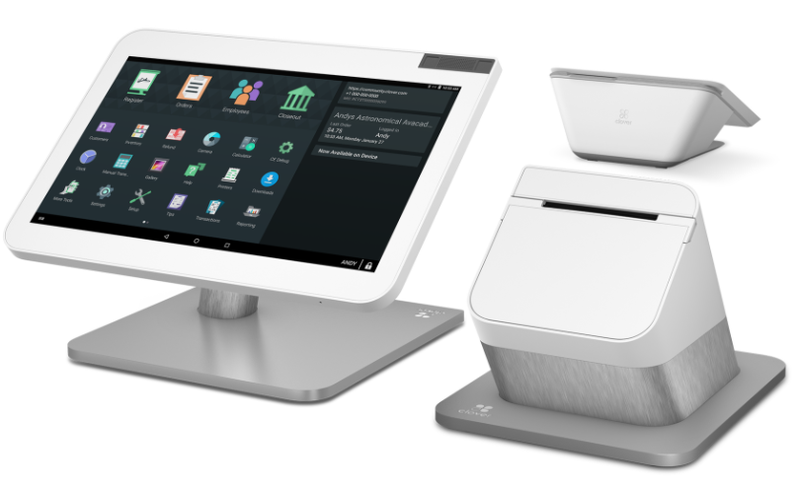 There are many factors that go into determining Clover's price. There are a few monthly subscription tiers ranging from $14 or $70/month as well as standard per-transaction fees. Operating Clover also requires you to purchase a hardware package.
These range from $69 for a card reader to $1,649 for a single terminal that includes a customer and merchant-facing touchscreen monitor, fingerprint login, card reader, receipt printer with customer display, and cash drawer.
Read The Blueprint's full Clover POS Review
9. QuickBooks POS
Intuit's QuickBooks POS is a locally installed POS offering that stands out for its seamless integration with the company's flagship account software.
The POS solution offers everything a merchant needs to operate a retail business, including register and checkout tools, payment processing, and inventory and customer management.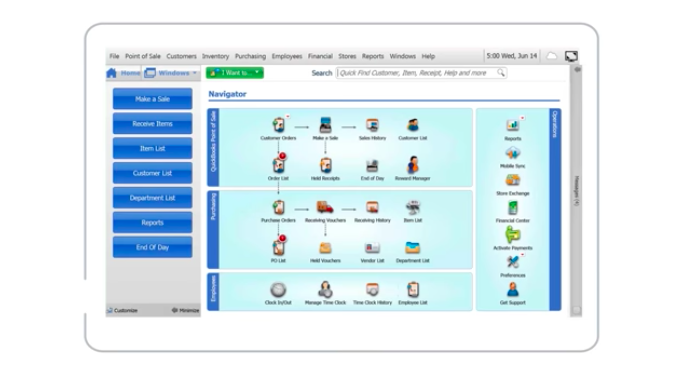 Unlike cloud-based, Subscription-as-a-Service offerings, QuickBooks POS offers three one-time prices per license or terminal. These options range from $1,200 to $1,700 to $1,900 and come with a growing range of features with each price increase.
The most expensive option is designed for operating a multi-location retail operation. All three options include seamless integration with QuickBooks accounting software.
Read The Blueprint's full QuickBooks POS Review
10. Toast POS
Toast POS is designed exclusively for restaurants. The platform provides critical restaurant management needs such as ordering and payment processing, inventory tracking, staff and payroll management, custom kitchen communication, and more.
Toast supports many helpful third-party integrations to ensure restaurateurs have all the tools they need to optimize operations across one or multiple locations and improve patron experiences.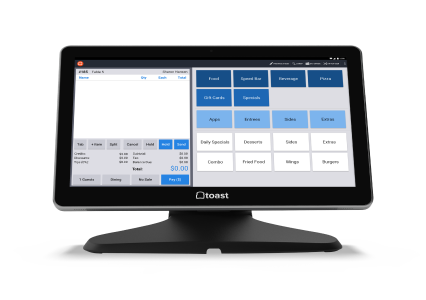 Toast POS has multiple factors that determine its overall price. The recurring software fee is $75/month/terminal, but they offer volume discounts depending on how many terminals your business needs.
Other pricing factors include the Toast hardware and required installation as well as payment processing fees.
What The Blueprint looks for in a great POS system
There are three critical characteristics we look for when evaluating POS systems. What's most important is that you take your time to build a list of must-have, nice-to-have, and must-avoid POS components.
Create a literal list and challenge the sales people you're working with at each vendor to show you how they satisfy the needs on your list. Make sure your new system maps to the sales techniques you and your staff use.
Our three critical must-haves include:
1. Adequate feature set
You want to ensure your POS system provides the must-have features you need to optimally operate your business. More than anything, your new POS should be putting more time back in your day through increased efficiencies and reliability.
If you remove even one critical capability from your POS system's feature set, that's taking valuable time away from you and your staff by forcing you to compensate with manual methods or through another system.
If you're just starting your business, an adequate feature set describes not just what you need immediately but also capabilities that you may want to graduate into as your business grows. For example, you may want to launch an online store after you get your brick and mortar business off the ground.
Keep in mind not only what you need immediately but also what features you may need down the road as you're making your POS selection.
2. Ease of use
This is quite simple, but your POS system needs to be easy to operate. It's fine if there's a learning curve, but the system needs to make sense and provide easy enough tools for your entire staff to efficiently use and benefit from.
More friction added in your day-to-day processes will stress your employees and jeopardize their customer service skills.
To ensure this ease of use, take as many demos and walk-throughs as possible. Read up on the many user reviews to see what real-world peers think about the system. These two steps should help you paint an accurate picture of which systems meet your ease of use requirements and which fall short.
3. Adequate reporting
Reporting capabilities are the most important component of your POS system aside from the day-to-day operations support. Be sure your new POS at least provides integration with robust third-party reporting capabilities if not offered through built-in tools.
The insights you gain and trends you identify through adequate reporting help ensure you're on the right path and empower you to reach sustained growth. There's immense value in reporting, and it's something that you need from the beginning.
How your business can benefit from using POS systems
Your POS system should provide all-around improvements to your business processes and efficiency. Here are three key benefits these improved processes and efficiencies provide.
1. Unlock new capabilities
Whether you're currently using an inadequate POS or no POS at all, upgrading to a better solution should literally provide newfound capabilities. This could take many different forms.
One example is that most new POS systems provide at least basic if not comprehensive customer management tools to track purchases and administer loyalty programs. This is a nearly impossible manual task and is clunky at best with a third-party system tied to your payment processor.
2. Optimize decision-making
Increased reporting capabilities across sales, inventory, customers, and staff all serves to improve your decision-making. Use year-over-year or month-over-month trends to optimize purchase orders for restock inventory.
Identify your most successful staff members and ensure they're scheduled during critical sales windows like holiday time for merchants and busy sporting events for bar and restaurant operators.
3. Give you back time
More than anything else, your new POS system should put time back in your day through increased efficiencies. This could be more time to open that second location, organize your inventory, build your online store, or spend with your family and friends.
It doesn't matter what you do with the time, but what matters is that your investment does indeed free up time otherwise occupied dealing with some component of your previously inadequate system.
POS System Frequently Asked Questions
How are POS systems typically priced?
POS systems have multiple pricing structures. The most common systems on the market are cloud-based, SaaS systems. Pricing for these is a recurring monthly or annual payment for the software as well as one-time costs for any necessary hardware.
Some POS systems require that you purchase their hardware, while others only require you use hardware that meets their standards. Most POS systems also operate as your payment processor, meaning you'll also be charged a per-transaction fee.
What type of hardware is required to run a POS?
Typical POS hardware includes a tablet or monitor with a tower or built-in operating system. This is what actually runs the software. Card readers are also critical for processing payments, just ensure it's ACH payment compatible, provides PCI compliance, and offers chip-reading capabilities.
Retailers may want to add a cash drawer for collecting and organizing cash. Barcode scanners are also common for efficiently ringing up customers by scanning the tags on their items. Barcode scanners also help optimize inventory control and ordering.
Should I look for a specialized system?
You should most definitely look for a POS system that supports your initial needs and provides tools that you can grow into.
So yes, if your goal is opening a restaurant business but you're starting out at a farmer's market, you're best off looking for a specialized restaurant system with a lite version you can start with and more robust features you can grow into.