If a company wants to succeed in today's climate, they need to take a people-first approach. But often, between offering perks like a foosball table and free fruit, businesses forget that this approach needs to start during recruitment.
To attract, hire, and retain the most qualified and suitable candidates, you need an efficient recruitment process.
This article walks you through the steps to create a successful human resources recruiting process.
Recruiting vs. hiring: What's the difference?
These days, there isn't a difference between recruiting and hiring. The words are used interchangeably.
Technically, you can argue hiring is a reactive, short-term process that starts only when an employee has decided to leave or, even worse, left the company. Hiring managers start from scratch each time they open a position.
By contrast, recruiting is a proactive process whereby you are constantly sourcing, evaluating, and interviewing candidates, and not necessarily for an existing open position.
---
What to consider when creating a recruiting process for your business
Whether you're new to recruiting, or you're an old hand, you need to consider some elements before diving in.
1. Always be recruiting
While some companies hire recruiters only when they need to fill a job vacancy, the most successful recruiters are always on the lookout for talented candidates. They create a talent database they can dip into when they open new roles.
They spend time talking to candidates to find out what kind of role would fit best for them and whether they're the right fit for the company. They understand what skills and experience every position requires so they can deftly whittle down the field of candidates.
They do their homework. They're organized, and they fill the roles with the best candidates.
2. Recruiting involves marketing as well
Any hiring process needs to incorporate marketing elements. This includes:
Building an employer brand that attracts candidates without you having to lift a finger
Ensuring all communication with applicants is on-brand and reflects your company's value and mission
Getting your job role in front of the target audience
As a recruiter, work with the marketing department to get their input of the target audience and how to communicate with this audience and reach the right people.
---
The 7 steps for an effective recruiting process
Below we explain how you can hire the right candidate by following seven recruitment process steps.
1. Create a staffing plan
Recruitment shouldn't start the minute you need to hire someone. You need to think long term. Create a staffing plan to assess your recruiting needs for the year ahead.
Work out which positions will require more time to fill — for example if they require in-demand skills such as artificial intelligence (AI) — and when you'll need to start sourcing candidates to make sure you can hire in time.
Also, have a succession plan in place to replace leaders and key roles when they leave, get promoted, or move to another area of the business. That way, you won't have to recruit on the fly, which is more expensive and time-consuming.
2. Understand what the role requires
If you want to effectively source and screen candidates, know what and who you are looking for.
Take time to meet with the manager of the potential new hire to work out:
What skills you should be looking for
What experience is needed
What responsibilities they'll have
How the role fits within the wider business
Must-haves versus nice-to-haves
Use this step to get a robust plan in place for how you will customize your workflow to best match the position.
3. Write a job description
When you understand what you're looking for then you can write a job description that reflects the requirements.
But think carefully about what to include. Don't write your version of "War and Peace." Keep it short and engaging. Short job posts of 1-300 words convince candidates to apply 8.4% more often than average.
Research which factors are most important and what has worked well in the past. Almost two thirds of candidates say details about compensation matter most.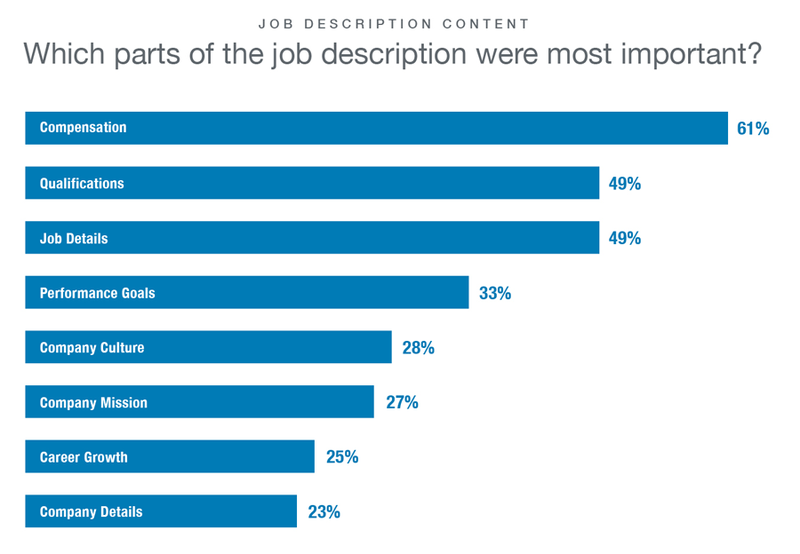 4. Proactively source candidates
No matter how successful your company, you should still proactively source candidates rather than wait for them to apply. It's one of the most important hiring process steps. Even Facebook and Google do it.
Work out which channels and techniques have performed best in the past and where your target audience is most likely to be active.
Here are some candidate sourcing methods to consider:
A careers portal on your website
Social media channels
Employee referral programs
Using AI to automate the process
Using an applicant tracking system (ATS) can help. Workable's AI-powered Auto-Suggest feature searches public online profiles to source candidates who match the skills and requirements you have specified in your job description.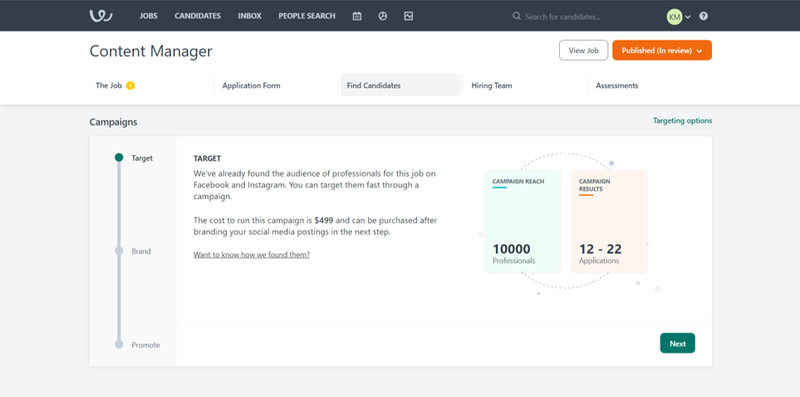 5. Automate the screening process
Sifting through resumes by hand is not an effective use of your time, especially when you can get your HR software or ATS to do it for you.
These solutions can help in different ways, such as using keywords to disqualify candidates or move them to the next stage, or allowing you to create scorecards to evaluate candidates. They also minimize the opportunity for unconscious bias to creep into the recruitment process.
Breezy HR's scorecard functionality helps you easily evaluate candidates based on whether they meet the pre-defined criteria for this position. To create a scorecard, you enter different sections, such as skills and experience, and then add the criteria you are looking for in each section.
When you've filled out the scorecard during the recruiting process, you will get a score that shows how suitable the candidate is for the position.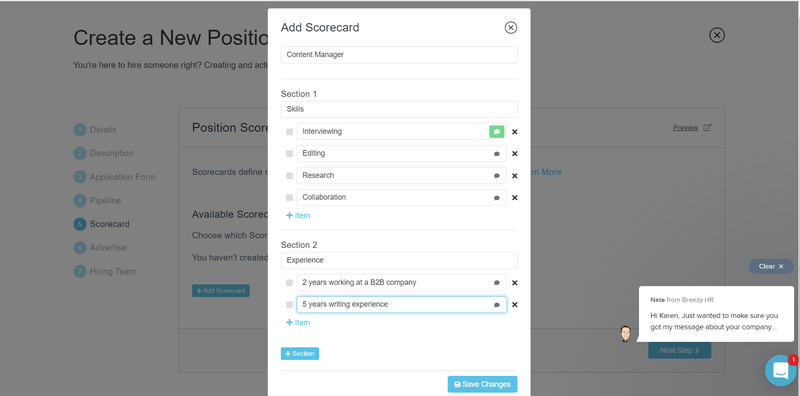 6. Conduct interviews
There's no one right way to conduct interviews. You'll already have gleaned some information from the screening process, but now you want to find out whether the candidate has the right skills and will be a good fit culturally.
A good interviewer will get the best out of the candidates. Try to put your candidates at ease and be open, empathetic, and warm.
Think about what you need to know and what you want to achieve.
Don't mess your candidates around. Don't cancel at the last minute or keep them waiting for hours. Show them the respect they deserve, or they won't want to work for your company.
7. Measure your success
When you've got your recruitment process up and running, you need to evaluate how well it's working. Set goals and work out what you want to track.
Here are some recruiting metrics to track:
Time to fill
Offer acceptance rate
Job openings due this month
Candidate pipeline
Candidates by status
Time in stage
Hiring software Zoho Recruit allows you to track hiring metrics at a very granular level. It provides a ton of built-in reports and analytics to track the performance of your recruiting and identify areas where you can improve.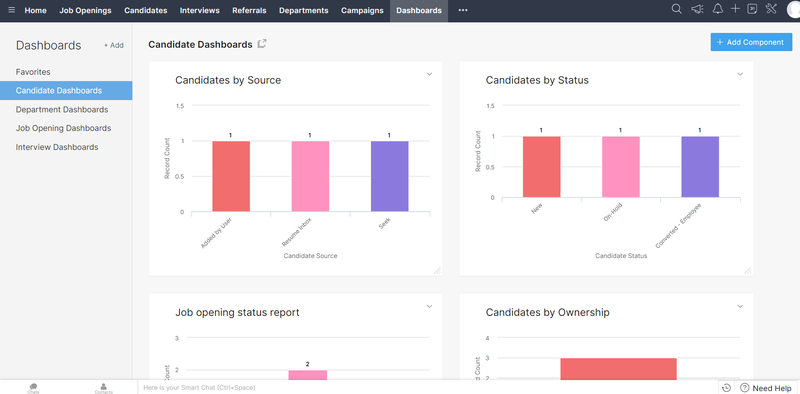 ---
Don't forget the onboarding process
Ah, we've followed the recruitment steps, found a great candidate, and they've accepted our offer. Now we can relax. Nope, think again.
Onboarding should be a continuation of the recruiting process with as much focus as sourcing and screening a candidate. The onboarding process is the first time a candidate gets to see how your company works, so it's important to make a good impression.