Starting your business is a long and tough process, so The Blueprint turned to Goalsetter's founder and CEO, Tanya Van Court, to learn more about building a successful company from scratch, as well as her experience as a Black female founder in the FinTech space.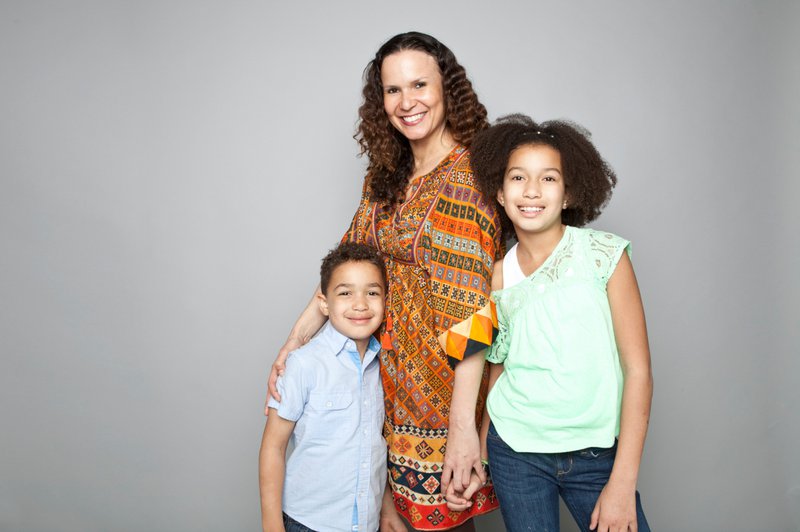 The following is an abbreviated Q&A between The Blueprint's Managing Director Jordan DiPietro and Tanya Van Court.
The Blueprint: What exactly is Goalsetter?
Tanya Van Court: Goalsetter is the family money app that grows with your kids from cradle to graduation and helps them to establish healthy savings and smart spending habits early.
Here are just a few types of users that engage with our products:
Babies: First savings account for babies that lets the whole family contribute.
Kids (5+): Allows children to begin learning about money with financial literacy quizzes and allowance, receiving GoalCards instead of gift cards to save towards things they want, and learn goal-orientation.
Tweens & Teens (8+): Lets them get a "Cashola Card," their first debit card that comes with financial literacy quizzes attached with our unique "Learn Before You Burn" feature.
Parents: Can use round-ups and auto-save to help save for family or specific kid's goals over time. Lets parents manage kids' accounts and easily send them money real-time while managing their spending.
You can check out all the features here, but some of the most popular with our customers include having an FDIC-insured savings account, round-ups and auto-saves for kids, goal-based saving gamification, goal cards instead of gift cards, and tween and teen debit cards with parental controls.
And here's a really short demo video if you want a quick look at our app!
The Blueprint: What initially sparked the idea for Goalsetter?
Van Court: I wasn't one of those people who was always looking around for ideas, for new businesses to launch or grow or optimize. I'm not a serial entrepreneur. I had a great job in corporate America for a very long time, so finding a business to start was not something on my radar!
However, when my daughter was eight years old, turning nine, I asked her what she wanted for her birthday and she said, "I want a bike and money to save in an investment account." I looked at my daughter in that moment and just thought, wow, that is incredible. Here we were, sitting in Brooklyn, in a predominantly African American neighborhood, and my daughter is asking for an investment account! And immediately I just thought how amazing it would be, how life-altering it would be for kids if they all were thinking the same way. And that was my "aha" moment.
I thought if I could get every kid to be more goal-oriented, to find one or two things they wanted to save for, instead of wanting a million toys they didn't need, if I could get them to understand financial language, so much so that by the age of eight they're asking their parents about financial instruments, well, then, that would simply be incredible.
So that was the iconic moment for me when everything changed.
The Blueprint: The actual product you have now is much more robust than your initial idea. How did the product grow into its current form?
Van Court: I was taking a break from the corporate world and I spent so much time talking to parents in my community, and all the moms kept saying how much they hated "gift-giving" time because the whole thing is a huge exercise in consumption and excess. Between birthdays and holidays, kids get 20+ gifts, half of which they don't even care about, and it's such a waste of money — all the moms were running to the Goodwill to hand out all the unused gifts! And this was consistent across the wealth divide — it didn't matter if you were wealthy or not — this was a problem no matter who you were.
So, really, Goalsetter started as a gift-giving idea to help kids keep their own goals, and it was a way to give children money that they could put toward goals or ambitions. It was a platform for moms and parents to entice their kids to be thoughtful about money and savings. So, we got an MVP together, built this app, and yet, the parents all wanted more. They kept asking me, "Where does this money go?", "Is this an FDIC account?", and "Can this app teach them, too?"
We were getting all this unsolicited advice about features and requirements, and, from our target audience, they were telling us they wanted a financial onramp for their children. They wanted an engaging way to prepare their kids to be financially healthy adults. And here I was, coming from a kid's educational background, and I had to figure out how to create a banking product!
At that point, we decided we needed to be bigger and do more. We wanted to replace "cash" in the family. We wanted to replace traditional learning (or lack thereof) about finance in the family. We asked ourselves, "How do we take this old, antiquated system of cash and gifts and make our children more responsible?" And, thus, Goalsetter was born!
The Blueprint: What was your experience pitching the product to investors?
Van Court: So then it was time to go pitch investors — we knew we needed capital if we were going to make this as big as we wanted. However, most investors told us the same thing — which was, "There's no there there." Savings platforms for kids would never be a thing was the adage. Fortunately, this was the majority of investors, but not all of them.
There was a whole other contingent of investors who agreed because they had experienced the problems themselves, and they knew there were no great products out there. They trusted me, and, fortunately, we were able to raise $1 million — although, they were all like me. They were Black, brown, or women. Those were the investors I guess I resonated with the most, and they were the people who were seeing the issues in their communities, so it was easier for them to see the problem, and, thus, the solution.
We all read the statistics about less than 3% of VC funding going to women entrepreneurs, and even less to Black entrepreneurs, but when it's your lived experience, it's incredibly frustrating. I thought about being mad or digging in my heels, but I realized, as a smart entrepreneur, I have to change all the time. I have to adapt. I need money. So I'm constantly revising my strategy all the time, whether it's my pitch, or whether it's business development, or marketing, or sales. I had two options — stop talking to people who didn't "get it" or change my pitch. So, I did a bit of both.
The Blueprint: What has your experience been as a Black female founder in the startup world?
Van Court: I have to be honest, it's been incredibly difficult. I didn't realize, exactly, how hard it would be. I have two degrees from Stanford, I have a great track record of leading teams at Nickelodeon, at ESPN, at Cablevision, and I've done product development and I've gotten results! I have literally built products, and I've successfully launched new businesses. So this should have been a layup! But it wasn't.
I do believe that the challenges I've seen — the difference in funding between my company and companies with similar (or inferior) products on the market — it's been stark. I think it's a referendum on America. But I have to sit with that as a Black female founder, and I have to remind myself it's not a referendum on me. But it's still hard. It can be demoralizing at times. But I remind myself it's a reflection of America and of the venture capital industry, it's not a reflection on me. It's a reflection on those who are writing checks — and only writing checks — to the same founders over and over. It's not a reflection on me or any of the other incredible Black or female founders in the market.
But, at the end of the day, we have an incredible product. We have an amazing team. We have a resounding advisory board. The partnerships we're forging are unlike any other. They believe in us, and we believe that we're not alone in this fight. And that's important. Because if you believe you're alone in this fight, well, that's a daunting place to be.
The Blueprint: What advice do you have to other Black girls and women looking to start their own startups and businesses?
Van Court: I have two big pieces of advice.
Find your tribe. There are people that are in your circle no matter what happens, and those people may not always look like you. It can be anyone. You never know where they are going to come from, but find your tribe. Be authentic in wanting to do something — not just say something. And find the people that want to fuel your success because you definitely cannot do it alone. Your road is 50 times harder, so your tribe needs to be 50 times bigger and more powerful.
Be courageous. There are so many times where, as female founders, we squelch our voice because we're trying to pacify other people or fit in with the status quo, and we're just trying to get along. Everyone is acting in one way, operating in one way, getting funding one way. But we can't do the same as everyone else. We're different, and so we have to do something different. We have to be creative, aggressive, and fearless. Don't go along just to get along. Listen to your inner voice. Think big. Be courageous.
Thank you, Tanya, for sharing your insights and time with The Blueprint audience. We know that launching and running a business takes hard work, so we appreciate you taking the time to share your experiences with us.