Implementing your small business content management strategy means you'll want the best CMS to manage your web presence. While you will surely have heard of Weebly, since it's one of the oldest and most affordable systems, there may be an alternative that works even better for your specific needs.
The right CMS software will be easy to learn and provide a lot of functionality. Luckily, several worthy Weebly competitors do just that. Whether your number one concern is budget or if you've got some flexibility in that area and value scalability more, there are many choices for building your website.
Here are our top picks for the best Weebly alternatives for small businesses:
---
What to look for in a Weebly alternative
When building your small business website, you can find plenty of great qualities in Weebly that you'll want in any alternative you choose. From easy navigability to supplying great support to presenting you with a functioning site, make sure your CMS choice can deliver in these key areas.
1. Easy to use
Any system you choose should be easy to adopt and use for your entire organization. Minimal coding, minimal maintenance, and a minimal learning curve contribute to creating a user-friendly experience.
2. Support options
Weebly has an excellent support team who are able to answer most any question. Whatever alternative you consider should have similar capabilities, either by having a fleet of account managers or by hosting a robust online knowledge base and community of user experts.
3. Ready to launch as-is
Weebly packages come out of the box pretty much ready to go, an essential factor to consider. You'll want a site builder that requires minimal designing or with editing is still guaranteed to function and set you up for success.
---
Our top 8 picks for Weebly alternatives
Keeping those principal qualities in mind, here are our eight favorite CMS alternatives to Weebly that, all of which will provide you an excellent user experience.
---
1. Best for customizing: WordPress
If you're looking for a free CMS, you're likely drawn to Weebly for its free plan and the Weebly free trial, but those aren't your only free options.
WordPress is open source and free, going from being the top blogging platform to becoming one of the top choices for just about any type of site because of its ability to be completely customized and tailored to your needs.
Thanks to its over 50,000 plug-ins, you can incorporate almost any feature or functionality that you can think of into your build. At its core, it presents a number of useful features, such as the ability to copy and edit existing pages, tailor your site for SEO, assign varying user permissions, and more.
WordPress developers routinely upgrade security, and updates are easy to install with minimal downtime. The dashboard is quite intuitive, and the toolbars are easy to follow and use.
Read The Blueprint's full WordPress review
---
2. Best for flexibility: Drupal
Drupal requires a bit more lift at the start to build, but that initial work sets you up for a highly scalable and flexible CMS that can and will easily grow along with your business. Because you determine the specific customizations, you control the amount of built-in flexibility and scale.
Following setup, Drupal is a user-friendly system with a clean and straightforward interface for creating and editing pages. The editor itself is similar to any word processing program and makes connecting to media libraries and uploading images simple, as well as giving you the ability to add, delete, and edit customizable fields.
Read The Blueprint's full Drupal review
---
3. Best for editing with ease: Wix
Wix is somewhat similar to Weebly with its drag-and-drop building and easy-to-understand dashboards and instructions. You start by answering some questions about your business and uploading a logo to receive a personalized, pre-built site.
Another option is to build your pages free-form, but still with the ease and safety of a drag-and-drop build and a prefabricated wireframe.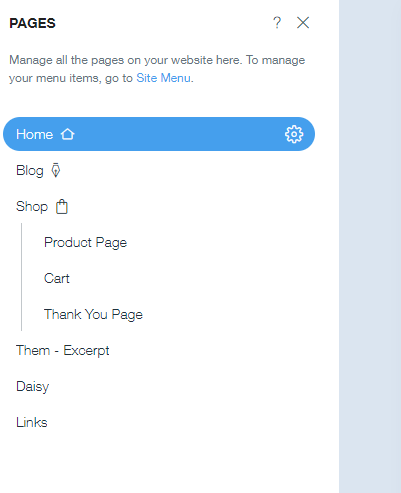 Editing pages is done in real time, which means you don't need to take anything offline before seeing how your finished product will look live. Also, Wix autosaves for you, so even the most anxiety-ridden content managers can rest easy.
Like Weebly, Wix also offers a long-term free plan, and its paid options start at a reasonable $13/month.
Read The Blueprint's full Wix review
---
4. Best for support: Hubspot CMS
HubSpot CMS was built by marketers, with marketers in mind. So by nature, it's easy to use. It also comes with that stellar HubSpot support, giving you a fully secure and robust tool every time you use it.
It comes packed to the brim with features, including the ability to A/B test web pages (like you would emails) to determine top-performing content to publish.
Also, it lets you transition between content easily, since it connects with Google Analytics for a full analysis of your site. You can run and manage paid advertising from one section, and it even offers the ability to let HubSpot CMS analyze your pages to optimize your website for higher search engine ranking.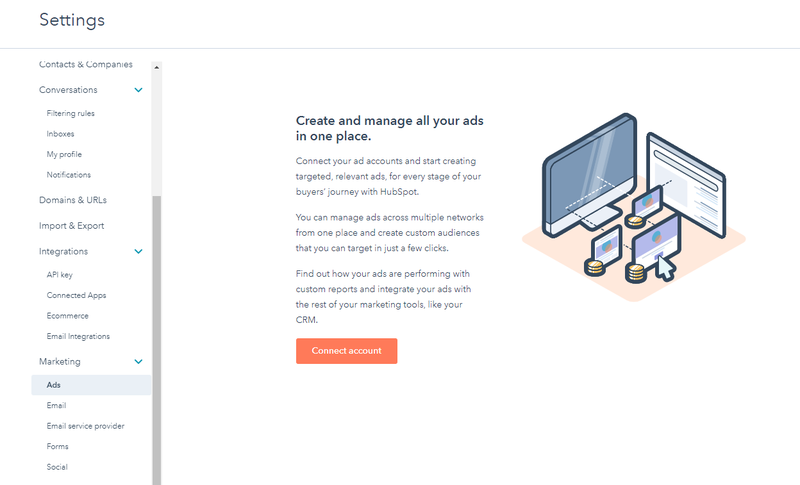 With all that, HubSpot CMS is a lot pricier than most other options, but it more than delivers in functionality.
Read The Blueprint's full HubSpot CMS review
---
5. Best for large businesses: Kentico
Kentico is highly adaptable, making it an excellent choice for bigger businesses and organizations, or companies that anticipate a lot of growth rather quickly.
Some coding is needed to set up customizations and functions. It's also fully API (application programming interface) integrated, which means it's an open-source framework that allows for building apps in several programming languages in tandem. It can sync up with Google from the very start for streamlining and analytics.
Kentico supplies nearly constant security updates and access to a dedicated support team. And once it's up and running, the dashboard and interface are user friendly and easy to navigate.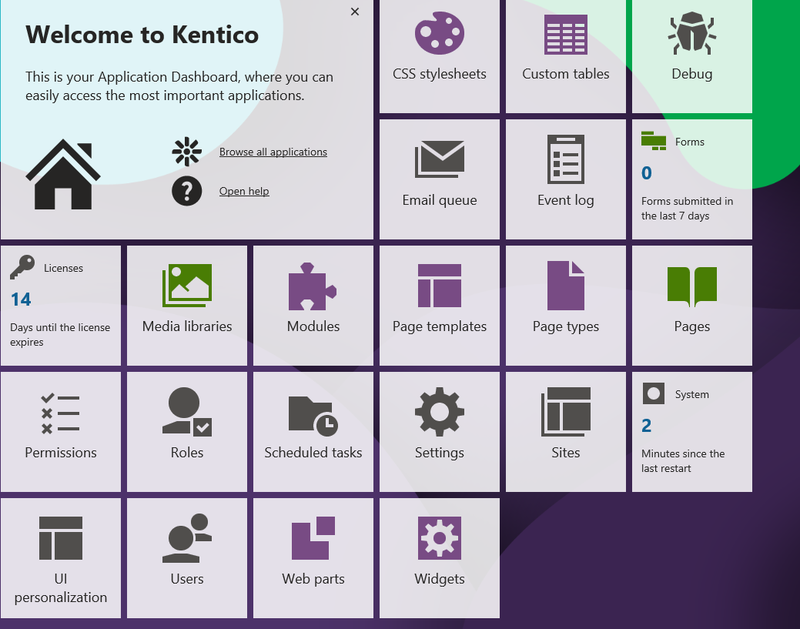 Kentico comes with advanced features such as automatic page translation for your site, file organization, and content recycling. It's a costly option, but it's certainly a good fit for businesses that want control and customizability.
Read The Blueprint's full Kentico review
---
6. Best for professional themes: Squarespace
Aesthetics can all make or break a site. While Weebly free templates are perfectly serviceable, if you are looking for a truly elegant theme, you're likely going to go with Squarespace.
After all, a cohesive look is a significant part of building a brand. You can even narrow your search for the perfect template by selecting your specific industry in the theme library. Then, once you've selected your template, building a site is a simple task of clicking, typing, stacking, selecting, and dragging.
Once your site is live, you have built-in analytics that gives you valuable insight into traffic, funnels, sources, interactions, and more.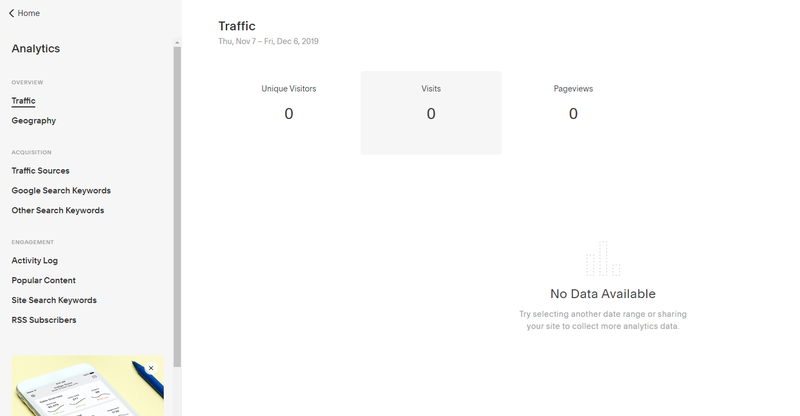 For websites that look effortless and professional, the Squarespace template library will give you many options for an affordable price.
Read The Blueprint's full Squarespace review
---
7. Best for multi-functions: Magnolia CMS
Sought after by larger business websites, Magnolia CMS comes with many deliverables. Though it has a more expensive price tag than most CMS options here, it delivers much more. It offers a ton of functions and optional add-ons, making it essentially all-inclusive and potentially a little too heavy-handed for businesses that are just starting.
It can auto-recycle older content for reuse, automatically organize content by levels and assign tags, streamline its offerings for event marketing, and so much more. Magnolia CMS not only has many capabilities, it keeps your world organized, too.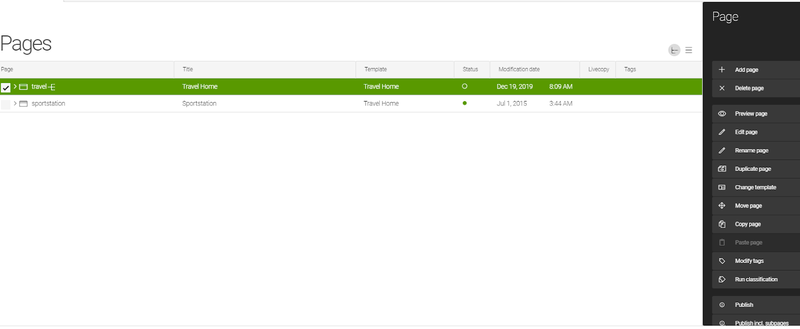 Read The Blueprint's full Magnolia CMS review
---
8. Best for streamlined content managing: Bolt CMS
If you want your systems to be focused and clutter-free, Bolt CMS may be the right alternative for you. It's streamlined around solid content management, with few distractions.
Designed by developers and web editors, it has a quality over quantity mindset, offering a more narrowed approach that performs at a high caliber.
It's easy to use, too, with good system navigability and well-organized dashboards. It even organizes your internal content by the same intuitive metrics so that managing a website and searching for existing content is simple.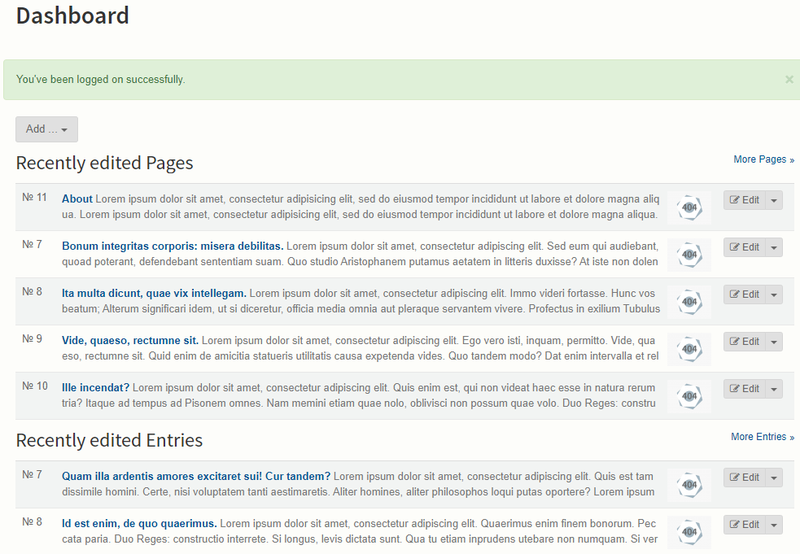 Bolt CMS is also open source, meaning it's free forever, similar to WordPress or Drupal.
Read The Blueprint's full Bolt CMS review
---
Weebly's got some quality competitors
No matter what you value in a CMS (pricing, functions, control, scalability, or something else), you can find a software option that delivers it. From the free, open-source options to the highly customizable offerings with fleets of support representatives, there's something for every business.