At nonprofit organizations, resources are always tight. Many rely on volunteer service to help implement their programs and solutions. In fact, the 2018 Volunteering in America report found that "Americans volunteered nearly 6.9 billion hours worth an estimated $167 billion in economic value." What's more, volunteers reportedly donate far more than nonprofit supporters who do not volunteer.
The benefits are clear, but you need a strategy and follow-through to reap them. Just like donors, you must steward your volunteers with communication, gratitude, and engagement. Read on to learn how to build a volunteer management plan that empowers your nonprofit and activates your community.
---
Overview: What is volunteer management?
Volunteer management is the processes and practices you use to recruit, oversee, retain, and encourage volunteer support for a not for profit organization. Depending on the size of your nonprofit and the type of work you do, this could be a huge part of fulfilling your mission. For example, organizations such as Habitat for Humanity and Big Brothers Big Sisters of America depend on a huge pool of devoted volunteers.
---
How to create a volunteer management strategy
Despite its potential for impact, volunteer management is often a forgotten area of nonprofit administration. Whatever your cause, having a plan will undoubtedly make this responsibility easier. Your volunteer management strategy should address four main elements: operations, recruitment, retention, and growth.
1. Operations: What do volunteers do?
Before you start asking people to volunteer, you should know what you're asking of them. Recruiting and organizing volunteers becomes much more difficult if you can't tell them why you need them and what they will be doing.
Begin by asking yourself what organizational activities could be done by volunteers. What tasks require more time and staff than you have but also don't require extremely specialized knowledge? Although skilled volunteering can be a huge asset, most organizations should start with generalized tasks like trash pickups, sorting food donations, or setting up for events.
Other important aspects to consider:
Who is responsible for supervising volunteers?
How will you collect volunteer information?
How will you communicate with volunteers?
Data management is a necessary part of a functioning volunteer program. Some organizations choose to use a designated donor management platform like VolunteerLocal, but others are able to manage volunteer relationships through their donor or constituent management system. However you choose to manage volunteer data, it must be collected and maintained.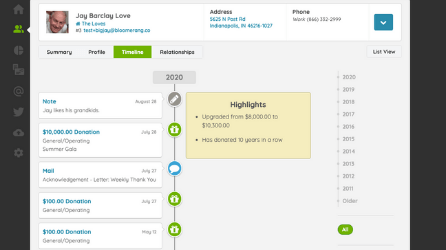 2. Recruitment: Where do volunteers come from?
OK, so you've got the work, how do you get people to do it? Well, it starts with your network. Reach out to friends, family, and other supporters of your cause to find your first volunteers.
Businesses are another great source of volunteers. Volunteer activities, both one-time and ongoing, are a popular tool for employee engagement. Many companies will even pair a volunteer experience with a donation.
A few more places to find volunteers:
Schools
Churches
Scouting organizations
As your volunteer program grows, don't be afraid to ask volunteers to reach out to their networks. Even social media can become a recruiting opportunity, especially if existing volunteers post about their work. Networking and building connections is another benefit of working with volunteers.
3. Retention: How do you keep volunteers?
Just like donors, a repeat volunteer is more valuable than a one-time volunteer. Returning volunteers don't need to be trained again, and they can even take leadership positions.
Unfortunately, research shows that one in three people who volunteer in one year don't volunteer the next year. But, by optimizing the experience from start to finish and showing your gratitude, you can keep more volunteers coming back.
Begin by making the volunteer experience accessible and meaningful. Have a plan and communicate your appreciation throughout. Make sure volunteers have help if they need it, and follow up volunteer shifts with thank-you notes, emails, or phone calls.
4. Growth: How do you expand your volunteer program?
Again, just like donors, volunteer management works best when you form deep and lasting relationships. When you keep up-to-date records, you can understand their past involvement and are better equipped to increase their engagement and investment. For example, if someone repeatedly volunteers with one of your programs, it makes sense to appeal to them when you're fundraising for that program.
As your program grows, think about how you can make the volunteer experience more effective and valuable. One way to do that is creating opportunities for leadership, such as supervising other volunteers or even helping with scheduling and administration.
Beyond individual relationships, it's important to think about how you can grow the program as a whole. Set goals for the number of volunteers, volunteer hours, or volunteer satisfaction.
---
4 tips for managing volunteers
Now that you have a plan, there are a few best practices that will make the whole volunteer system run smoother. These tips can help you level up your volunteer program, whatever your cause.
1. Tie their work to the mission
People volunteer because they want to make a difference. Unfortunately, a lot of the work volunteers do isn't glamorous or immediately gratifying. I have volunteered by doing dishes, waiting tables at a banquet, and unloading and setting up event equipment. It's your organization's responsibility to show volunteers how their work is helping to further your mission.
Whatever activities a volunteer is helping with, be sure to explain why they are performing this task and how it serves your cause. It always helps to have an impressive statistic on hand or a story of how the programs are having an impact.
2. Communicate throughout the experience
Volunteers will be better prepared and accomplish more if you tell them ahead of time what they will be doing, as well as where and when. This helps set expectations and reassures volunteers that the experience will be well-managed.
It's also important to communicate expectations, instructions, and rules for volunteers. In many cases, it's smart to have all new volunteers go through a brief orientation and receive a handbook of helpful information.
3. Ask for feedback
A big part of retaining and expanding your volunteer program is gathering feedback and asking volunteers what could be improved. There may be some simple operational changes that could make the volunteering experience better, or you might find that some activities require more training or supervision.
Follow up volunteers' first shift with both a thank you and a survey about their experience. Beyond identifying ways to improve your volunteer program, this tells volunteers that you value their thoughts and are committed to delivering a fulfilling volunteer experience.
4. Turn volunteers into fundraisers
While volunteers contribute by giving their time, they can also be valuable when it comes to fundraising for nonprofits. These are people who care about your cause and are advocates for your organization — perfect candidates for peer-to-peer fundraising.
Encourage your volunteers to create personal fundraising pages and ask their friends and family for support. Also, don't be afraid to ask volunteers for introductions to other donors or possible partners.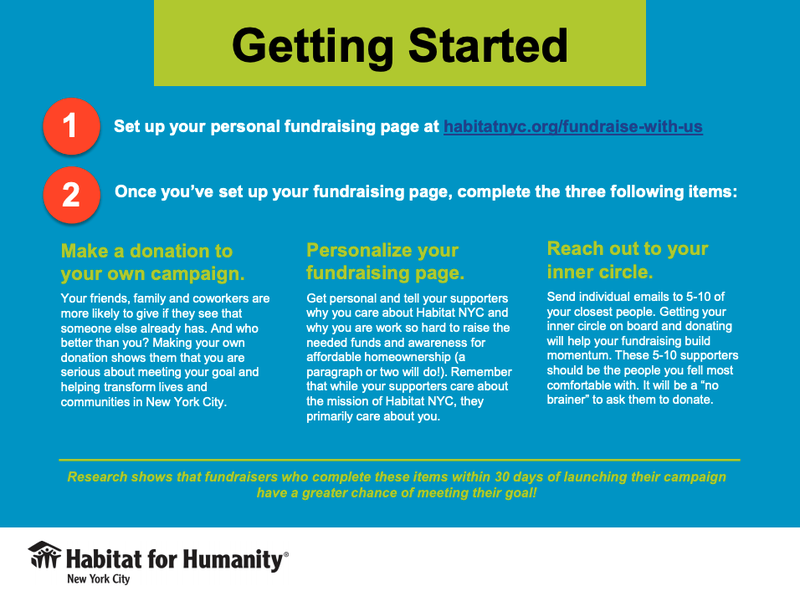 ---
The enduring power of engaged volunteers
Whether you're an established organization or in the early stages of starting a nonprofit, it pays to consider how volunteers can amplify your results. A volunteer management plan helps you find willing supporters, create an experience they love, and nurture these relationships for years to come. While donations help keep the doors open, many nonprofits find that volunteers are truly the heart of the organization.