Thanks to popular reality TV shows, many Americans think real estate investing involves buying properties, fixing them up, and selling them at a profit. Others think it requires buying properties and renting them to tenants year after year to generate income.
Both of these are valid ways of investing in real estate. But they're not the only ways to go. These are both active ways of investing in real estate. There are several passive real estate investments that don't need as much time or know-how.
Let's take a look at the three main types of passive real estate investing.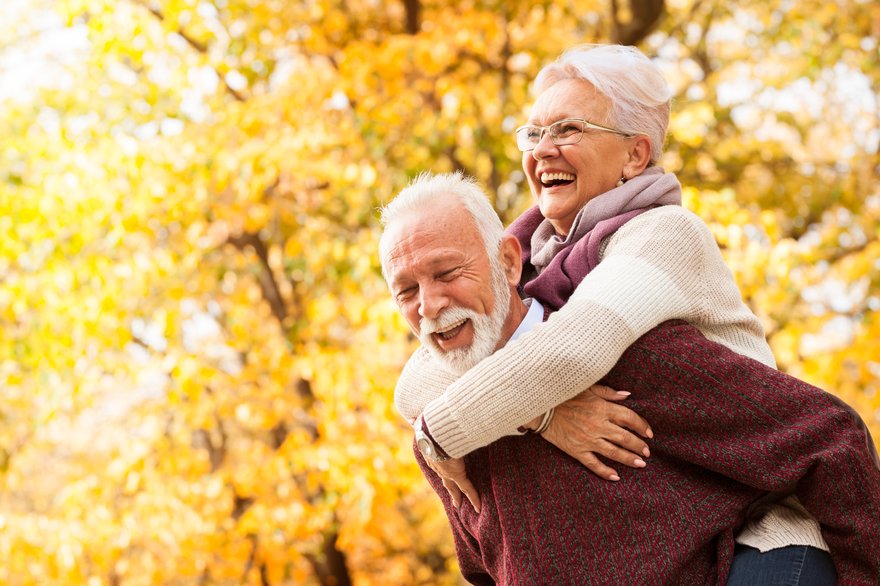 Source: Getty images
Three categories of real estate investing
If you ask a room full of real estate investors to define active and passive real estate investing, you'll get a bunch of different answers. Based on my own experience, I group real estate investments into three categories.
What is active real estate investing?
Active real estate investing is investing in properties where you participate in construction, development, management, or renovation of those properties. Fix-and-flips fall into this category. Buying rental properties also fits here if you choose to manage them yourself.
What is passive real estate investing?
Passive real estate investing is when you give someone your money and they do all the work for you. A real estate investment trust (REIT) or real estate partnership where you don't play an active role are good examples. The key point is that a passive investment requires little work on your part.
What is active real estate investing with passive management?
Active real estate investing with passive management has some attributes of both active and passive investing. Researching and buying rental properties is an active investment activity. But if you hire a property manager, your ongoing role can be passive.
The majority of my real estate investment dollars are in this last category. And I can tell you firsthand that investing in buy-and-hold rental properties is never a completely passive investment.
Types of passive real estate investments
There are a few ways to passively invest your money in real estate.
Real estate investment trusts let investors pool their money to invest in commercial real estate. There are REITs that focus on apartment buildings, office properties, warehouses, shopping malls, and just about every other kind of commercial real estate.
REITs are great vehicles for passive real estate income. These companies must pay out at least 90% of their taxable income to shareholders. If they do, they avoid corporate income taxes.
There are also other publicly traded companies whose business revolves around real estate. Land developers like Howard Hughes Corporation are an obvious example, as are real-estate-adjacent businesses like Zillow and Realogy.
Another option is investing in companies that have other primary businesses but own a great deal of real estate. Macy's is a good example, as the retailer has a huge real estate portfolio, including its flagship Manhattan location.
One new passive way to invest in real estate is through crowdfunding. Platforms such asCrowdstreet and RealtyMogul let investors pool their money to invest in a real estate deal.
For example, a developer may use crowdfunding to buy and renovate an apartment community with the goal of selling it for a profit. There are some downsides to crowdfunding, such as a lack of liquidity and reliance on a single asset for success. But the return potential can be quite high.
Finally, you can also invest in real estate passively by partnering with other investors who want to take an active role. For example, one of my real estate investments is an LLC that I own jointly with two other investors. I'm the only one who is actively involved in the acquisition and operation of properties -- the other two don't have any day-to-day involvement.
Benefits of passive real estate investing
There are a few good reasons to choose a passive approach to real estate investment. Here are a few notable ones:
You don't really need to know what you're doing to invest in real estate passively. You just need a basic understanding of investment analysis.
Passive real estate investing involves a shorter time commitment than active investing. For example, you'll spend less time comparing potential retail REITs than you'd spend managing a retail property you buy.
You can start passive real estate investing without much money. You can put your money to work in a REIT or other real estate stock by purchasing a few shares, and you can get involved in a crowdfunding real estate deal for a few thousand dollars. You're not likely to find a suitable property to buy outright unless you have tens of thousands of dollars to put towards the purchase.
Passive real estate investing lets you put your money to work in ways you wouldn't be able to otherwise. For example, few people can buy a high-rise urban apartment community. But there are REITs and crowdfunding opportunities that can allow you to invest in that asset class.
Reasons to take a more active approach
There are advantages to active real estate investing, as well.
The biggest reason is the higher return potential. Acquiring a rental property or completing a fix-and-flip deal has higher reward potential than most passive real estate investments. You'll take on more risk and tie up a lot more of your time in it. But investors with the time, knowledge, and desire can earn impressive returns by actively investing in properties.
In addition, active investment strategies put you in charge of your investments. You make the decisions when it comes to rental properties and fix-and-flip properties that you own. If you know what you're doing, the ability to call the shots can be a major advantage.
What's best for you?
At the end of the day, there's no best answer for everyone. Most investors are better suited for passive real estate investments. The majority of people can't make smart real estate purchases and sales on their own. Nor do they have the time required for active real estate investments.
But if you want to play an active role in your investments -- and you have a greater appetite for risk and a desire to learn -- active real estate investing can be right for you. Though I'd encourage you to start small if you're inexperienced.
The right real estate investment strategy for you could be a combination of active and passive methods. As a personal example, I have roughly equal amounts of money in REITs and physical investment properties. And I hire a property manager to deal with day-to-day operations.
Before you plan your real estate investment strategy, consider your investment goals, risk tolerance, and time availability. These factors will help you decide whether active or passive real estate investing is best for you.