25 Mistakes Made by First-Time Home Buyers
Author: Christy Bieber | July 26, 2018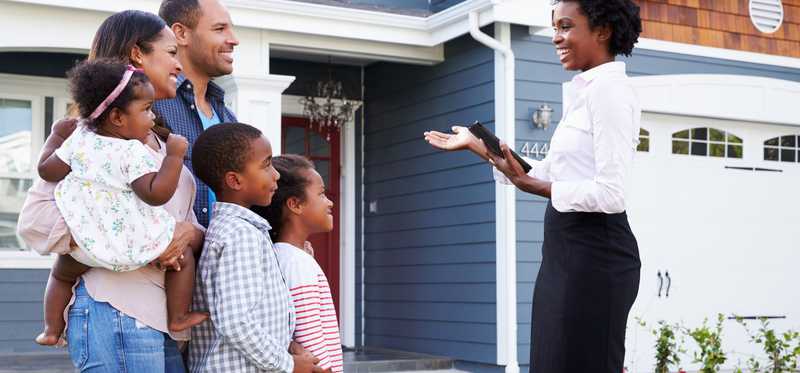 How to make your experience go smoothly
There's nothing more exciting than buying your first home. But while you're busy imagining the perfect décor or dreaming of your dogs or kids playing in the yard, you may be overlooking some important financial aspects of home ownership that could end up turning your dream purchase into a disaster.
To ensure your first home purchase doesn't cause you a whole lot of hardship or put your financial future at risk, it's essential that you avoid these 25 home buying mistakes.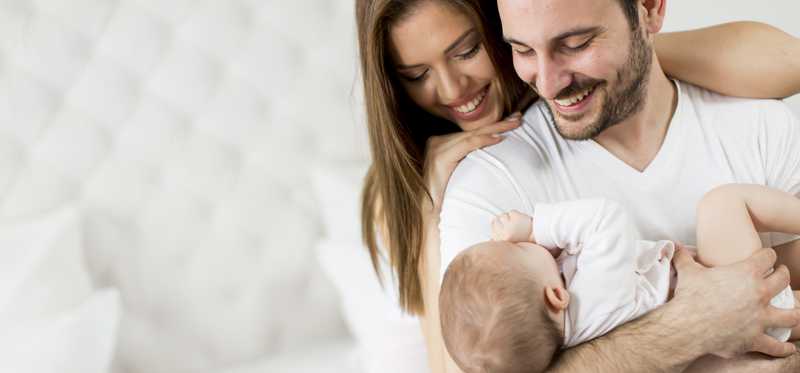 1. Buying a home if you're not sure about your future plans
You've probably heard homeowners have a higher net worth than renters, and you've likely also heard people say that renting is "throwing away money." Advice like this may have you running to your mortgage broker to buy a house ASAP.
The only problem is, homes are really illiquid assets. If you decide your home is no longer right for you, it's costly and time-consuming to sell. And if you're selling too soon after you purchased, you may not get enough money to pay back your loan and cover realtor commission and closing costs.
To make sure you don't lose a ton of money on transaction costs -- or get trapped in a home you don't want -- most experts recommend you avoid buying unless you're planning to stay put for at least two to five years. That gives your home time to appreciate enough to make up for transaction costs. So if you're not sure where you'll want to live next week -- much less next month or next year -- you may want to forgo buying a home until you're ready to put down roots.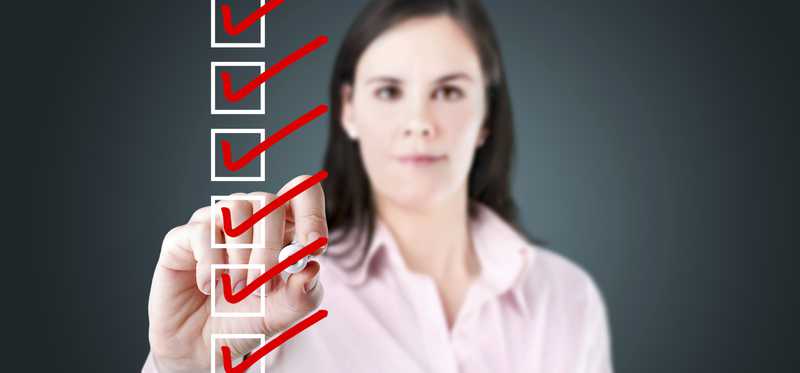 2. Buying a house before you're financially ready
If you're feeling pressure to buy a home, you may decide to buy as soon as you think you can qualify for a mortgage. The only problem is, taking on the obligations of homeownership could be a financial disaster unless you're really ready.
How can you tell if you should take the leap? First, there's the obvious stuff -- such as having a down payment and reliable income to cover your monthly mortgage. But, there's also more items to check off your financial to-do list before buying. For example, you should have an emergency fund -- separate from your down payment fund -- that has enough money to cover three to six months of living expenses.
This emergency fund could be a lifesaver if you buy a home and lose your job or incur significant repair costs. Having the money to tap into could protect you from foreclosure or allow you to avoid going into debt to handle surprise expenses homeowners inevitably incur.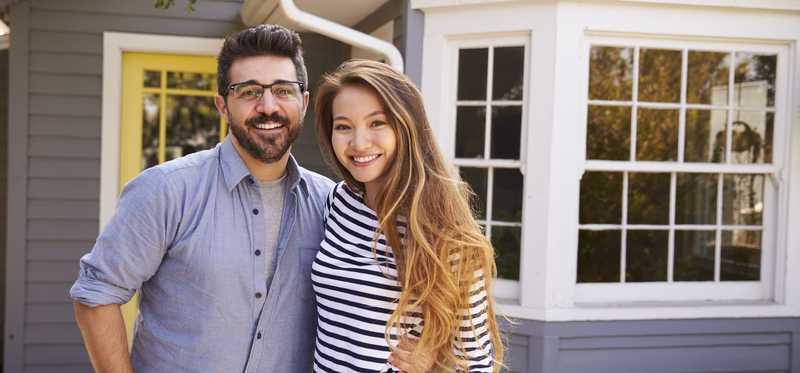 3. Not getting pre-approved for a mortgage
Chances are good you're going to need a mortgage to buy a home, so get a lender to agree to let you borrow before you start home shopping.
Failing to get pre-approved could set you up for disappointment if you think a mortgage will provide enough money to buy your dream house -- only to discover you can't qualify to buy a home the size of a closet. Plus, you could end up losing out on houses because many sellers only consider bids from shoppers with proof of pre-approval.
Getting pre-approved involves providing some basic financial information to potential lenders. The lender will write you a letter indicating you're pre-approved, which you can submit with any offers you make.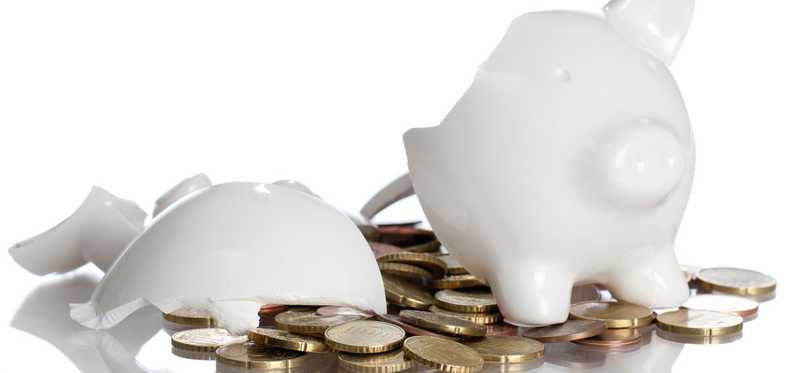 4. Letting the bank or realtor tell you how much you can afford
When you get pre-approved for a mortgage, the lender will evaluate important financial metrics -- such as your credit score and how much debt you have, relative to income. On the basis of the bank's assessment of how much you can afford, you'll be given an upper limit of what you can borrow.
Many first-time buyers assume they can afford to borrow as much as the bank will lend -- but this isn't necessarily true. The bank sets the maximum limit based on the limited financial information available -- but doesn't understand the entirety of your financial life. Lenders don't know how a large mortgage could affect plans to do things such as retire early or save enough to fund your own business.
Because you know your goals best, consider what monthly payment is truly affordable to you. Sit down and make a budget to see how your projected mortgage payment affects your ability to take care of other important financial tasks. 
ALSO READ: 3 Ways to Save $5,000 or More When Buying a House

5. Taking a loan from the first lender you find
Shopping for a mortgage is a gigantic pain. You have to submit tons of financial documents, fill out applications and potentially even meet in person with lenders to discuss loan options.
Because it's such a hassle, it's tempting to just borrow money from the first lender that approves your loan. But, the reality is, there can be huge differences in terms from one lender to another. And, when you're taking on such a large debt, even subtle differences in the interest rate affect your finances in big ways.
To get the most affordable mortgage, apply with multiple lenders. Compare offers and pay attention to details, such as whether you have to pay points to get a lower interest rate. When comparing all loan terms, look for a loan that has the lowest total cost, including closing costs and interest over time.

6. Getting a mortgage you don't understand
Speaking of mortgages, you're probably aware shady loans were a leading cause of the 2008 financial crisis. Homeowners were sold on complicated mortgages, often with low promotional rates that allowed them to buy homes that were too expensive. Inevitably  many homeowners ended up in foreclosure. Don't become one of those homeowners in the future.
Mortgage loans with a balloon payment and interest-only mortgages are two good examples of high-risk loans, but there are others that could be problematic, including adjustable rate mortgages you couldn't afford if rates go up. Always ask what your starting payment will be, how interest rates work, and what your payments could go up to. If you don't understand the terms, don't sign for the loan.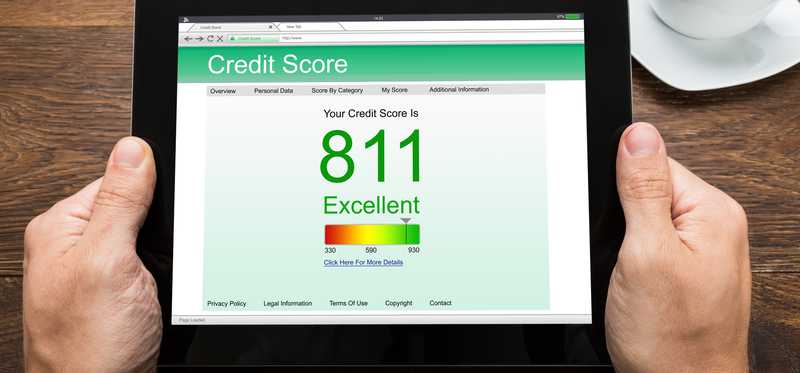 7. Failing to check your credit before applying for a mortgage
Your monthly mortgage payment is determined based on the amount you borrow, the type of loan, and the interest rate you're charged. To get the most competitive interest rate -- and the most affordable loan -- you'll need a good credit score.
Unfortunately, around one in five people have errors on their credit report, and these errors could result in your score being lower than it should. To avoid paying more for a mortgage due to a mistake that affects your credit, check your credit report several months before beginning the home-buying process so you have time to correct errors.
If your score is low because of legitimate negative information, try to fix your credit before buying. Ask lenders to remove a late payment in a good faith adjustment if you've only been late once or twice, or take the time to build a positive payment history.  By raising your credit score and lowering your interest rate, you can save a fortune over the life of your loan.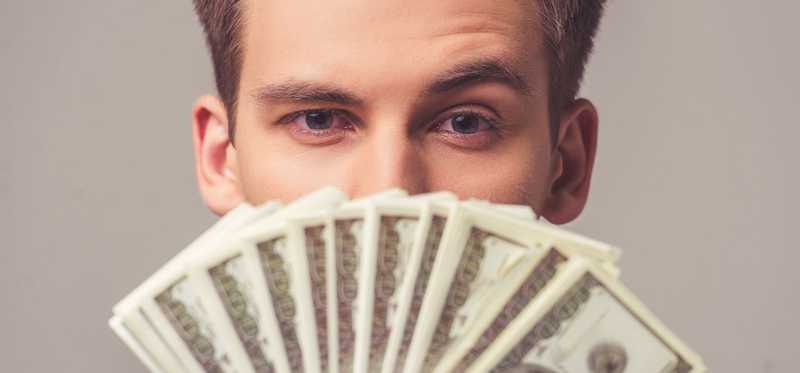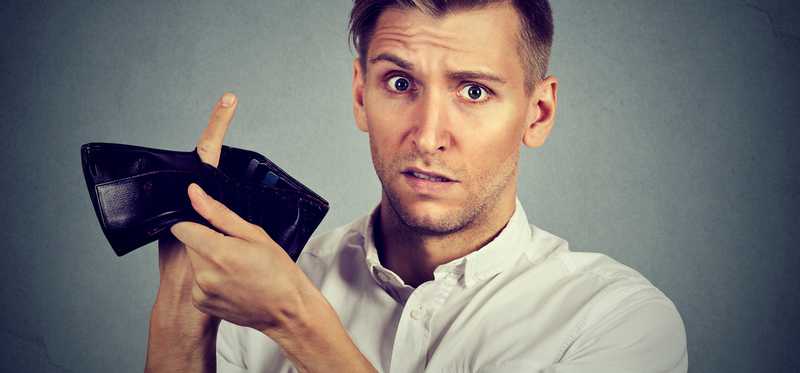 9. Putting down a tiny down payment -- or no down payment at all
When you work with most mortgage lenders, you're expected to make a 20% down payment. So if a home costs $100,000, you'd put $20,000 and borrow $80,000. Some loan programs, such as FHA loans or VA loans, have more relaxed down payment requirements. But, unless you get a VA loan, if you don't put down at least 20% of the home's value, you're likely going to be required to pay private mortgage insurance (PMI).
PMI typically costs between .5% and 1% of the entire loan amount, which can be a huge sum to pay annually. You'll make monthly payments for PMI, and this insurance protects your lender by ensuring the lender gets repaid if your home is foreclosed on for less than it's worth. Paying PMI is an unnecessary expense and one you want to avoid.
It also makes sense to wait until you have a bigger down payment to purchase a home because this should help you qualify for a more favorable interest rate. Perhaps most importantly, putting down 20% will protect you so you don't end up owing more than your home is worth in the event of a market downtown.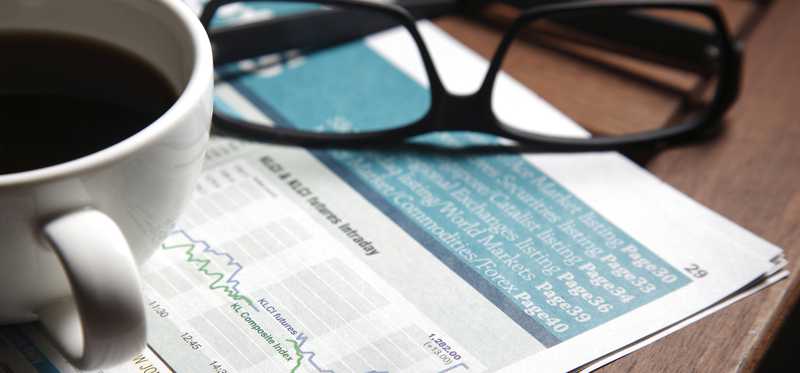 10. Getting a mortgage without understanding points
When you obtain a mortgage, you'll have the option of paying "points." Points -- which are called discount points or mortgage points -- are fees paid to a lender to buy down your interest rate. A point typically costs 1% of your total mortgage amount and lowers your rate by around a quarter of a percent.
It can make sense to pay points if you plan to stay in your home for a long time, but many first-time buyers make the mistake of not researching what's best. To determine if you should pay points, see how long it will take to break-even from the up-front cost. Take this simplistic example: if you pay $2,000 for a point and save $40 monthly on your mortgage, it'd take 50 months to break even ($2000 paid / $40 monthly savings). If you stayed in the house longer than 50 months, you'd enjoy long-term savings.
Understanding points is essential to decide whether to pay them, and to make certain you're comparing apples-to-apples when shopping for a loan. If one loan is at 4.5% with one point and the other is at 4.5% with no points, the second loan is a better deal.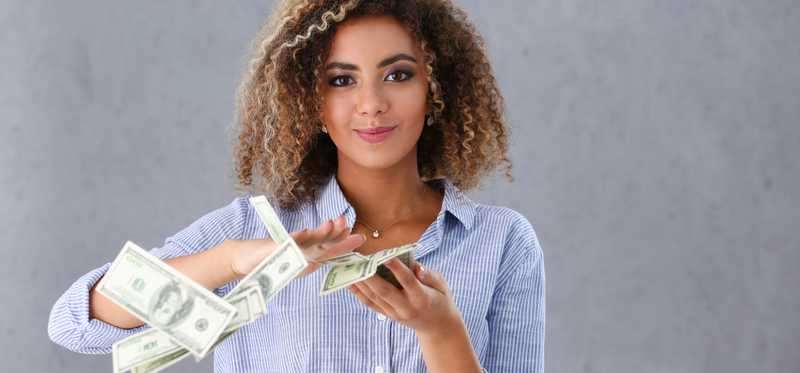 11. Underestimating closing costs
When you close on a house, there are big costs. There are required expenses, including loan origination fees; home appraisal costs; the costs of a home survey; title insurance premiums; pro-rated property taxes; transfer taxes; and more.
If you decide to pay discount points to reduce your interest rate, you'll need to bring even more money to close.
Home buyers typically pay around 2% to 5% of a home's total price in closing costs. If you don't have the money you may have to wait to purchase until you've saved up.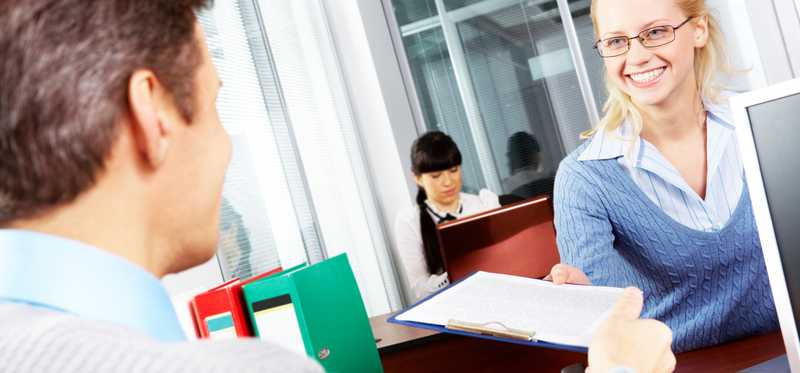 12. Adding closing costs to your mortgage loan
Some lenders try to make the buying process easier by allowing you to borrow for closing costs. This could mean adding several thousand dollars onto your loan balance.
While it may seem attractive to just tack these costs onto your mortgage, this may not be the smartest financial move. Not only will you end up paying interest on closing costs over decades, but you could also find yourself  borrowing more than 20% of the home's value after tacking closing costs onto your loan. This could trigger a requirement that you purchase private mortgage insurance.
Bottom line: if you can't afford closing costs, you probably can't afford to buy a home -- and you don't want to make your home purchase even more expensive by borrowing to cover the close and paying extra interest. 
ALSO READ: Do These 20 Things Before Applying for a Mortgage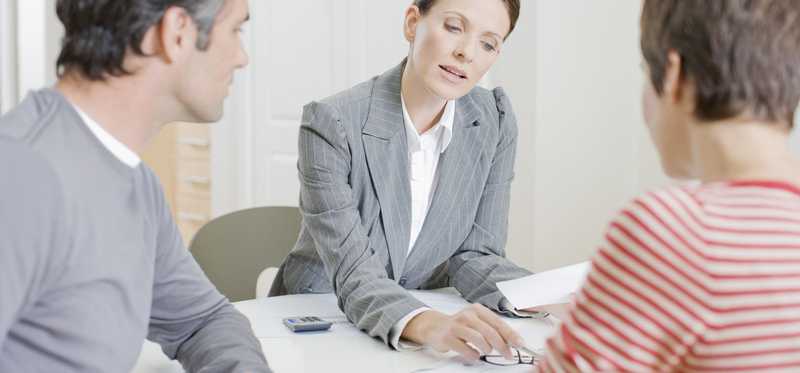 13. Failing to negotiate terms with the seller
Hopefully, before you begin shopping for a home, you'll find out that it's normal to haggle on price when making an offer. But, far too many first-time buyers make the mistake of focusing only on price and not the other contract terms.
The purchase/ sale agreement you enter into sets the terms for much more than just the total you'll pay. The contract should contain contingencies to protect you, such as a clause specifying you don't have to go through with the transaction if the house fails a home inspection or you can't get financing.
You can also negotiate on other terms, such as getting the seller to pay some of your closing costs or to take responsibility for certain upgrades. Your realtor or a lawyer should help you to identify the contract terms you can tweak. And, since you'll be bound by a contract you sign, make sure you understand the agreement in full. 

14. Not insisting on a thorough home inspection
Whenever you make an offer on a home, that offer should be contingent on the house passing an inspection. Don't assume that just because a house is new or looks nice, that it's in good condition. There could be plenty wrong with the home that's hidden. The time to find out about these problems is before you've moved in and become responsible for covering costs.
Look carefully for a good independent inspector with a great reputation for helping home buyers ensure a house is structurally sound and free of major defects. Get a full report of issues. If any problems are discovered, find out how much they'd cost to fix. Then, negotiate with the seller to either make repairs or reduce the price by the amount you need to correct the home's flaws.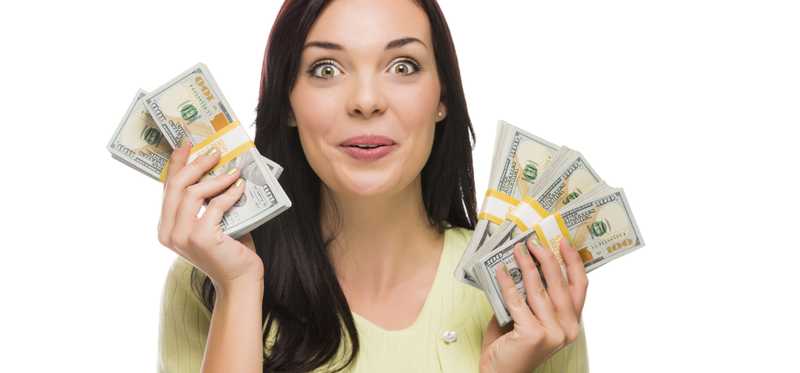 15. Not looking at the total cost of home ownership
First-time home buyers frequently make the mistake of assuming a home's affordable if the monthly mortgage is in their price range. Unfortunately, the mortgage payment is just one of the many costs homeowners incur.
Once you've bought a home, you become responsible for upkeep, maintenance, and repairs. Estimate around 1% of the value of the home will be spent on repairs each year. Even if you don't spend that money every year, some years you'll spend much more when big repairs need to be addressed, such as buying a new roof.
Also, consider other costs such as property taxes, homeowners' association fees, and utilities. By looking at the big picture, you'll get a clearer idea of whether home ownership is really affordable.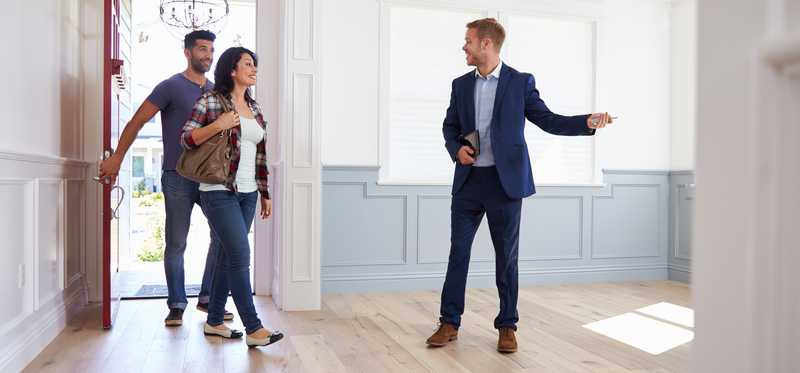 16. Working with the wrong realtor
Chances are good you're going to need help finding the home of your dreams as a first time buyer. A realtor can help, but you don't want just any agent helping you out.
Look for a buyer's agent solely focused on finding you the best home, not on balancing competing interest by also representing the seller. Check the agent's credentials and look out for a history of past complaints to avoid bad agents.
Also, pay attention to whether the agent listens to you and makes you feel comfortable. If you get an agent that isn't a good fit, don't be afraid to walk away. 
ALSO READ: 5 Questions to Ask Before Hiring a Real Estate Agent to Sell Your Home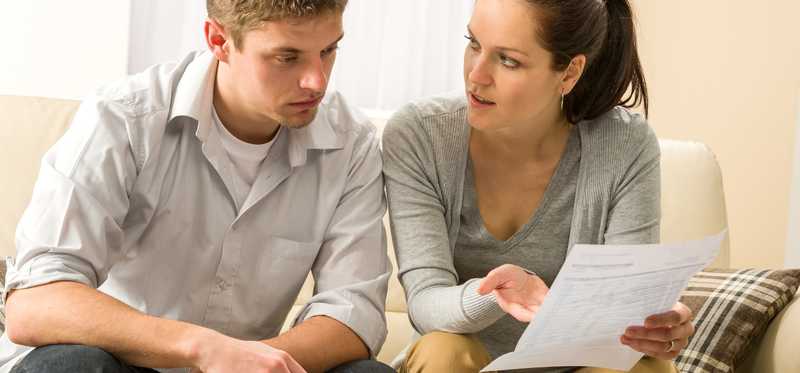 17. Agreeing to deed restrictions you don't understand
A substantial number of homes, condos, and apartments, come with creeds, covenants and restrictions. These rules might address everything from the number of pets you're allowed to the types of shrubs you can plant in your yard.
Some deed restrictions and requirements are petty and annoying -- think rules requiring your garage door stay closed -- but others could seriously interfere with your ability to enjoy your home. Read any restrictions carefully and find out the rules for when penalties can be imposed. If you aren't 100% confident you can live with the restrictions over the long term, don't make the mistake of buying the property anyway.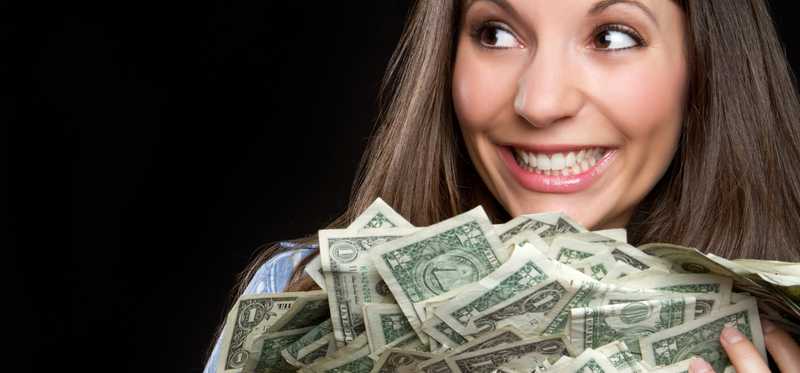 18. Making big financial changes before closing on a mortgage
Thinking about changing jobs or taking money out of your investment accounts to buy a bunch of cryptocurrency? Don't do it when you're about to buy a house.
Any big financial changes you make after you've been approved for a mortgage will draw question from the bank and could even prevent the deal from closing.
Instead of moving money around or making other drastic changes, keep your financial and professional life steady between the time you start home shopping and the time the deal closes. You don't want to lose a house at the last minute if the bank pulls your loan approval.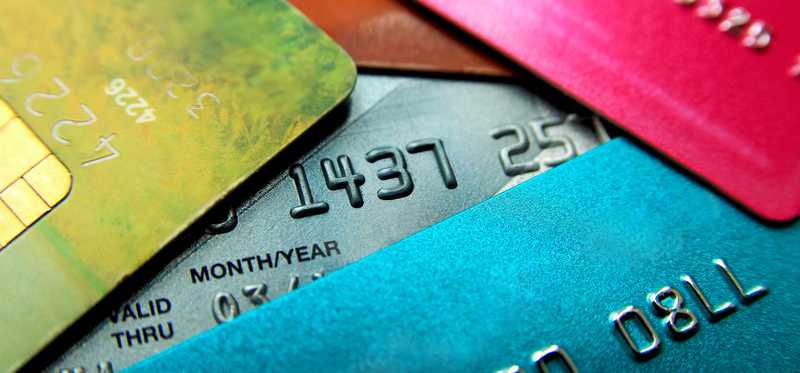 19. Borrowing money before closing on a loan
Banks base your mortgage approval on your current debt levels at the time you apply for a loan. If you start charging up a storm before closing, you're throwing off your debt-to-income ratio and are at risk of the bank deciding not to lend to you.
To avoid jeopardizing your mortgage, simply put your cards away. Wait until after you've closed on the home to do your borrowing -- although even then, you'll want to be financially responsible of course.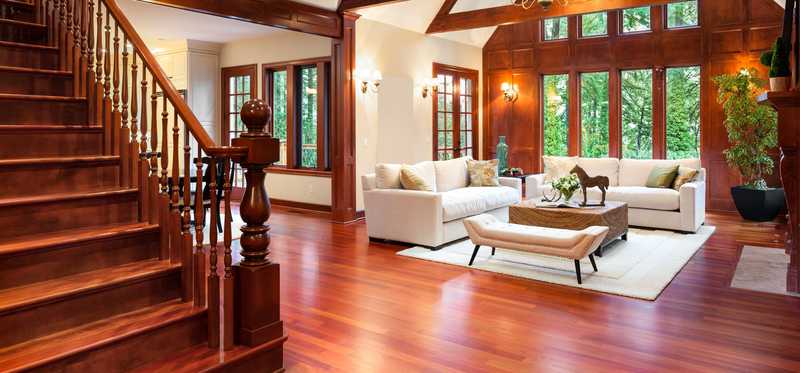 20. Buying a house that's too expensive
Many first-time buyers fall in love with a home and decide to buy -- even if it's at the top of their price range.  You may find yourself justifying this behavior due to the belief your income will increase or that a home's worth splurging on if you'll live there long-term.
Unfortunately, if you're house-poor because you've bought a home that's too expensive, you may not be able to enjoy the house much if you can't afford furniture or if the high mortgage payments cause you lots of financial stress.
Experts recommend keeping your housing costs at 30% of your income or less. If you can get away with buying an even cheaper house, you'll not only save on payments but may also need less furniture and have lower utility costs if the home is smaller. 
ALSO READ: How Rising Mortgage Rates Affect How Much You Can Borrow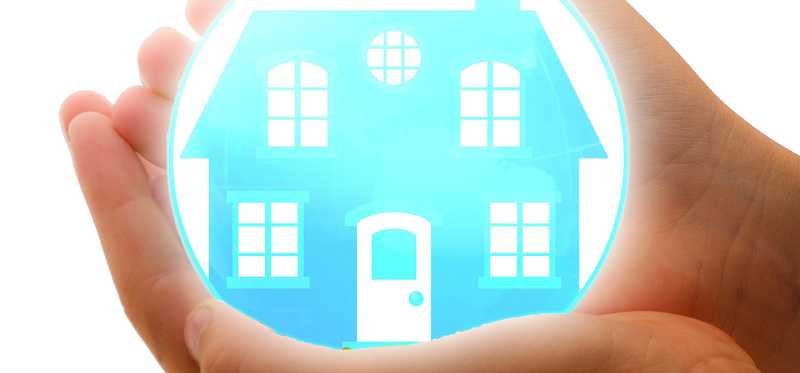 21. Falling in love with a house
There's something magical about walking into a home that has every trait you're looking for. For first-time home buyers especially, getting caught up in these moments is common. Unfortunately, just because a home seems to have everything you want doesn't mean you should buy it.
Make sure a home is a good investment, even if it seems like the ideal abode. And, don't show you've become emotionally attached to the house, as this can cause you to lose any negotiating leverage you may have had when it comes to the purchase price or terms.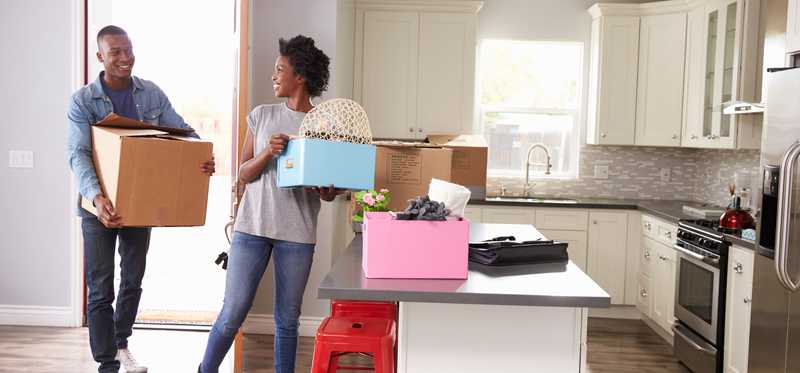 22. Failing to consider resale value
While it can be hard to predict whether home prices will go up and down, it's a smart move to buy a house that's likely to fetch a premium price when you're eventually ready to sell.
There are certain features that make houses more or less likely to appeal to buyers. Location is a big one, as few people want to buy the best home in the worst neighborhood. School districts, the general property market in your area, and a home's condition can also impact retail value.
Talk to a realtor about how market conditions work and whether a property is ever going to be easy to resell. If not, buying it may be a big mistake.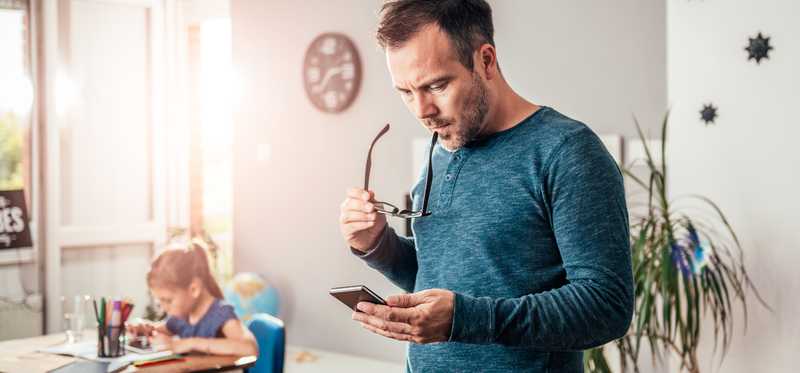 23. Trying to time the market
While you need to consider resale value of particular properties, trying to time your home purchase to wait for a buyer's market can be difficult or impossible -- especially as even experts struggle to predict trends in the real estate market.
While you definitely don't want to buy a home when prices are at their peak, do you really know where the upper limits are and when prices will start to decline? You can research metrics to consider, such as average days on market before a sale, but the insight these metrics provide is limited. And by waiting for a buyer's market that may not come for months or years, you could miss out on opportunities.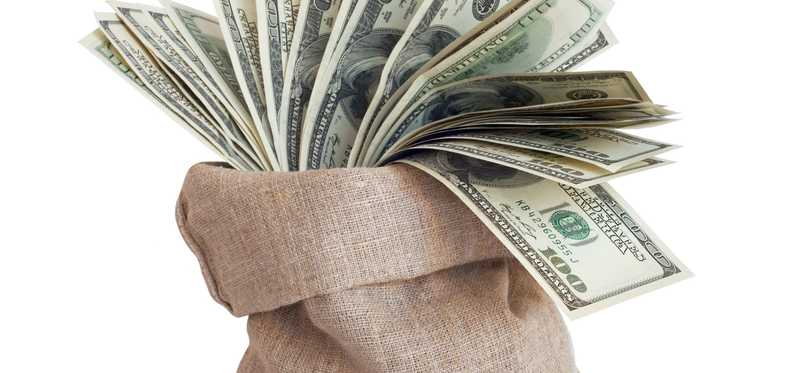 24. Coming unprepared to closing
Having the money to pay for closing costs is a prerequisite. But, closing isn't just a matter of handing over a check.
You can expect to be at closing for around an hour and sometimes much longer. You'll have a host of paperwork to sign and must be prepared with a certified check or cashier's check to cover costs. If you just show up with a basic check from your checkbook, it won't be accepted and you'll be scrambling to get your bank to issue what you need.
You'll also need to know how to structure ownership of any co-owned property, such as owning it as joint tenants or tenants in common. If these terms confuse you, it's best to talk with a lawyer before going to close.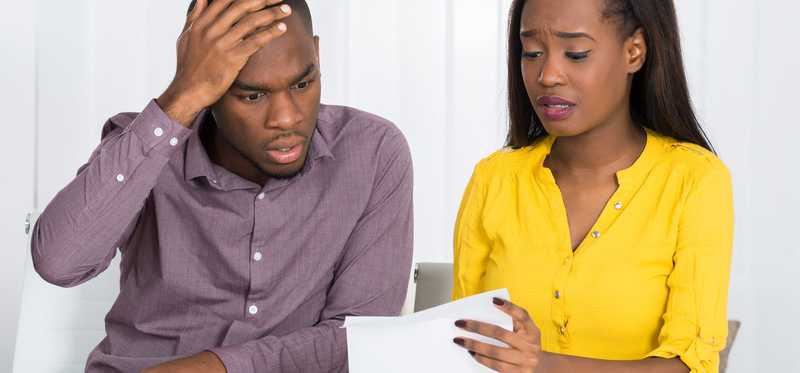 25. Buying a home without understanding property taxes in your area
Property taxes are a big issue for many homeowners and home buyers, as these taxes can be very expensive.
Home buyers need to understand that property taxes likely will be reassessed based on their purchase transaction -- which means taxes could potentially rise.
Find out what the starting taxes are for your property and look into whether your purchase of the home is going to increase what you owe. If so, make sure the new estimated payments are still affordable for you.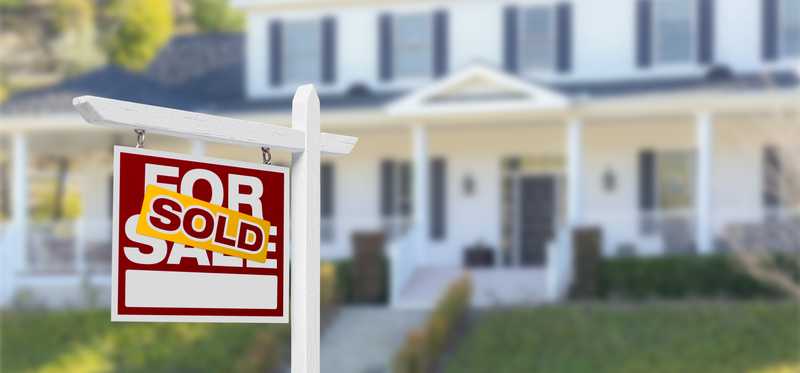 Buying a home is fun -- if you do it right
While there are big risks to buying a home, there are perks as well, especially for a first-time buyer. You could become eligible for new tax deductions once you own your home. And, of course, you get to start building equity while making the house your own. The key is to make financially smart choices during the home buying process so you don't come to regret your purchase.  

The Motley Fool has a disclosure policy.